With Covid-19 at the forefront of everyone's minds, now it's harder than ever to placate your insatiable wanderlust. It's never too soon to start making plans for the future and we definitely encourage daydreaming about your next exotic vacation! The option to travel internationally will inevitably return, and when it does, you'll be ready! Here are 10 must-try foods from around the world! 
Fish and Chips- England 
This one might seem basic, but trust me, you NEED to try traditional fish and chips in England! The unofficial official dish of the UK, think deep-fried fish in a deliciously rich batter accompanied by thick golden french fries.This one's a must-try! 
Try it at Harry's Daughter in Jersey City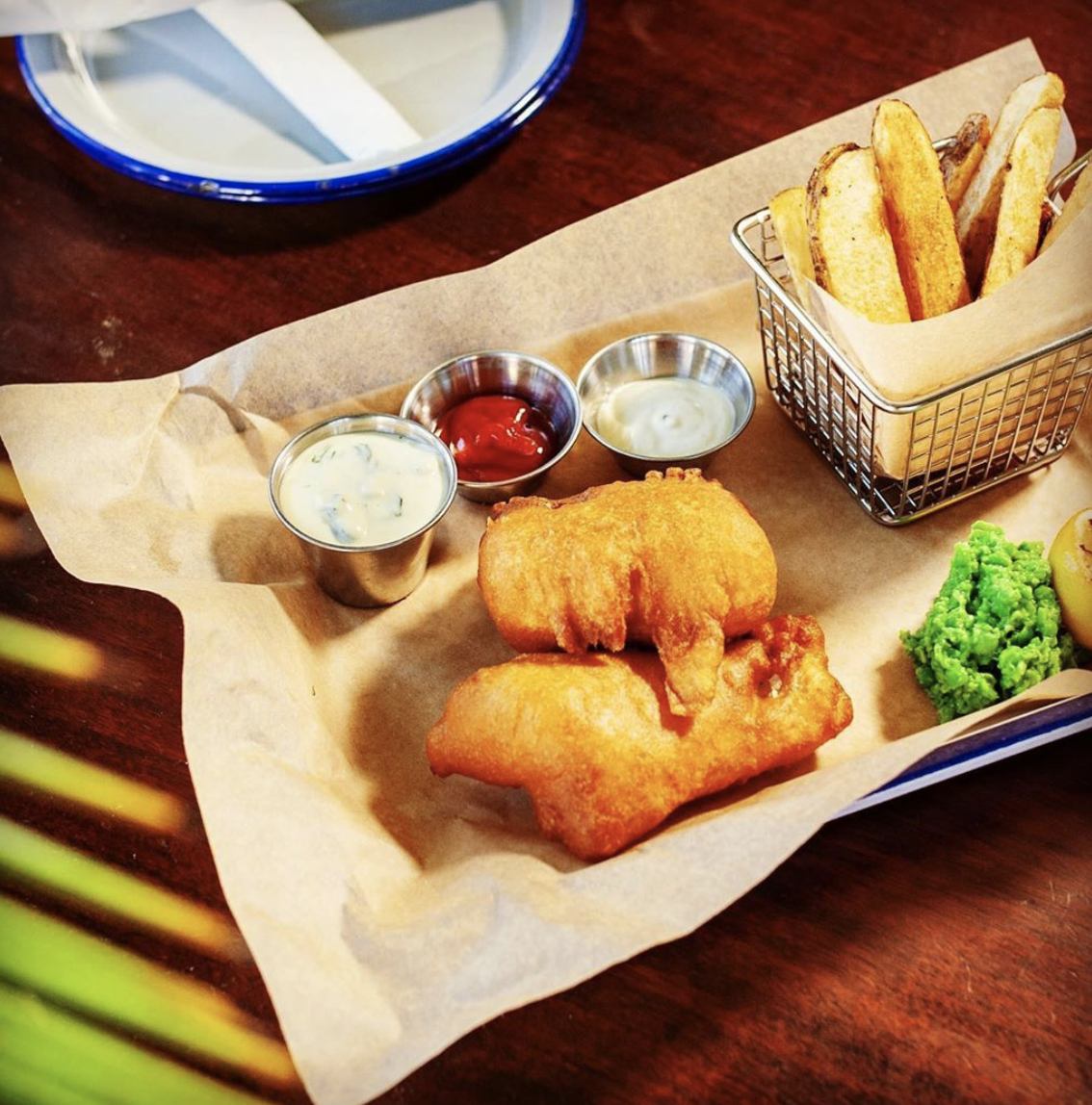 Alfajores- Argentina
These delectable treats are Argentina's favorite cookie. Consisting of two sweet cookies sandwiched together with creamy dulce de leche and either covered in chocolate or sprinkled with powdered sugar, you're sure to fall in love with Argentine alfajores! 
Try it at Dulce De Leche Bakery
Raclette- Switzerland 
A traditional dish of Switzerland, you can't visit the Alps without trying Raclette! This rich food is made by scraping the deliciously melted cheese off of a semi-hard cheese wheel. Eat with bread, vegetables, or prosciutto and enjoy!
Get the ingredients to make it at home at Van Hook Cheese
Macarons- France
You just can't go to France without trying a macaron! A visit to Laudrée, the famed macaron shop, is a must on any trip to this charming country. A merengue-based cookie made with finely ground almonds and icing sugar, macarons come in a variety of lovely colors and flavors. 
Try it at L'atelier Du Chocolat
Lamb Chops- New Zealand 
With significantly more sheep than humans occupying New Zealand, this country is home to some of the world's best lamb chops! Tender, juicy, and inexpensive, you're missing out if you head to NZ and don't try the lamb!
Try it at Edward's Steak House 
Poutine- Canada
French fries, cheese curds, and rich gravy…a heart attack on a plate, you say? Maybe. But that doesn't make it any less delicious! A uniquely French Canadian dish, poutine is the one thing you should make sure to try when you're in Canada, particularly in Quebec.
Try it at Diesel and Duke
Chicken Tikka Masala- India 
If you've tried this delicious ethnic dish outside of India, you already know you're in for a treat! Made with juicy chicken cooked in a spiced curry sauce and served with naan or basmati rice, try eating with your hands for the full local experience. Only try chicken tikka masala in India if you can take the heat, as traditional Indian cuisine is known for being excruciatingly spicy for those who aren't used to it!
Try it at Rasoi in India Square
Nasi Goreng- Indonesia 
You might recognize Nasi Goreng as Indonesian fried rice. Widely popular throughout Indonesia and Southeast Asia as a whole, this dish is typically mixed with meat and vegetables and topped with a fried egg. What's not to love about this flavorful meal?
Shakshuka- Israel 
Often falafel is the first food that comes to mind when you think of Israel. You'll definitely want to try falafel during your trip, but you'll really be missing out if you don't get a chance to try shakshuka! This traditional dish made with thick tomato-based sauce cooked with vegetables and poached eggs will probably change your life. It's easy to bring this recipe home with you, too! 
Try it at Mordi's
Gyro- Greece
If you haven't had an authentic gyro in Greece, you're doing it wrong. Made with delicious spiced meat carved into thin slices and wrapped in a delicious pita pocket, try adding onions, tomatoes, or traditional tzatziki sauce to pack a flavorful punch!
Try it at Buddy's JC