Join Youth in JC (our newest youth division) and CCAJC for a youth networking event at Andco on September 27th! TO RSVP YouthinJC.EventBrite.com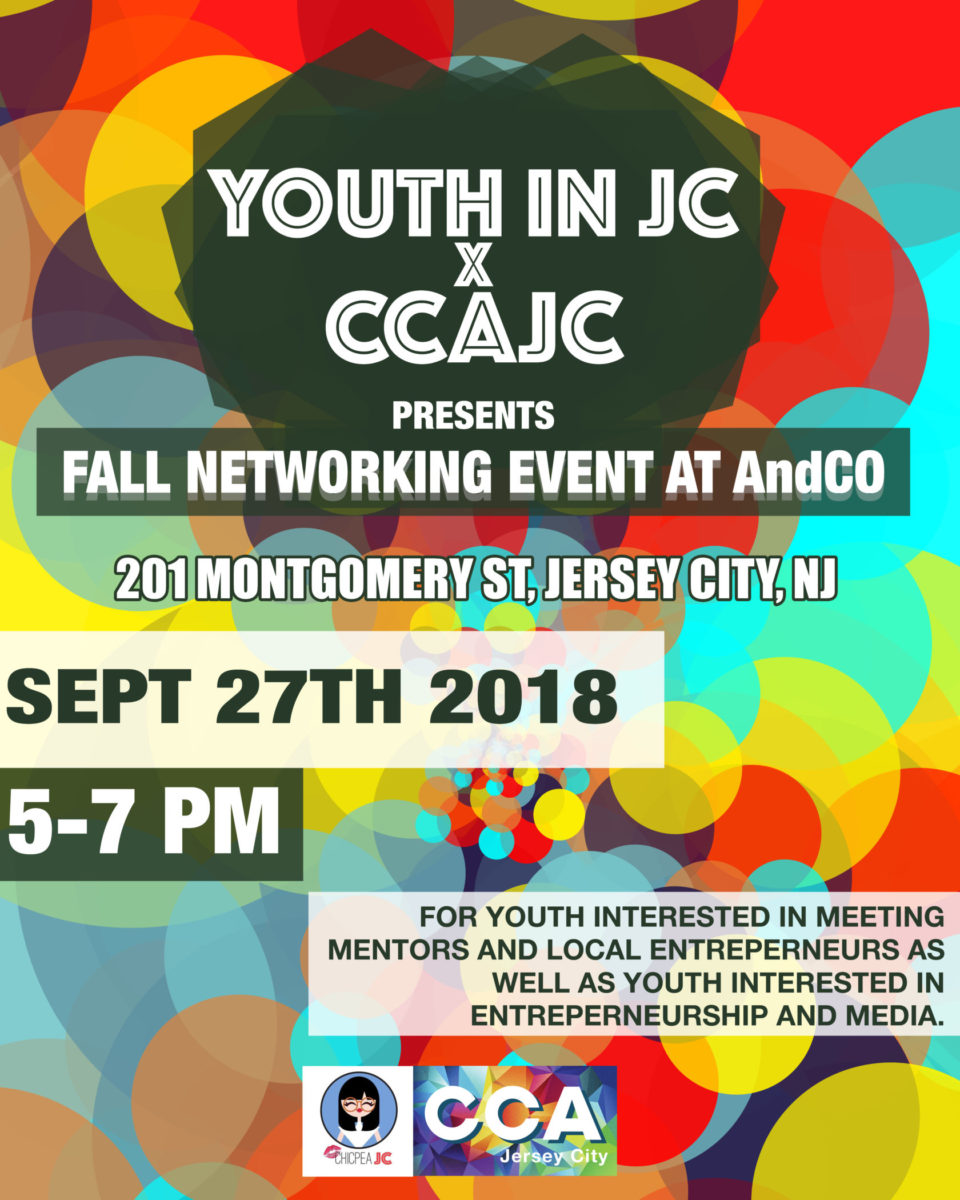 From 5PM to 7PM, young entrepreneurs ages 14 to 20 can meet to network with each other, established entrepreneurs in the area, and mentors.
It's a free event, and it will also be the official kick off to the CCAJC school year!
Mentors and entrepreneurs from various backgrounds will be in attendance including Nick Nwoke, Coach Clarence C, Dave from Whealth & Co, Chelsea Duffy, Charlie from CKO Kickboxing, Assemblywoman Angela McKnight (who is also on the CCAJC board), and more. Pizza and beverages will also be provided!
We hope to see you all there!