Find something fun to do in the area with friends and family!
---
Jersey City + Hoboken
Thursday
Hot Stuff at Zeppelin Hall
January 30 – February 16
Zeppelin Hall, 88 Liberty View Dr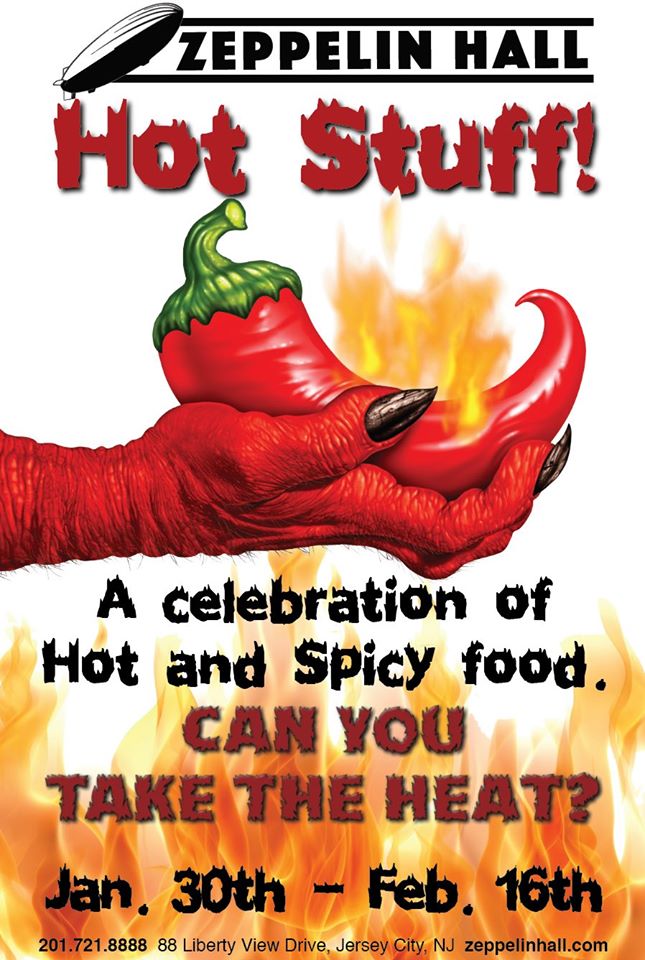 Enjoy a festival of spicy food at Zeppelin Hall, topped off with the Scoville units listed alongside the menu items, as well as their regular menu items.
Event Details
Diesel & Duke Grand Re-opening
January 30 @ 5:00 PM – 9:00 PM
Diesel & Duke, 389 Monmouth St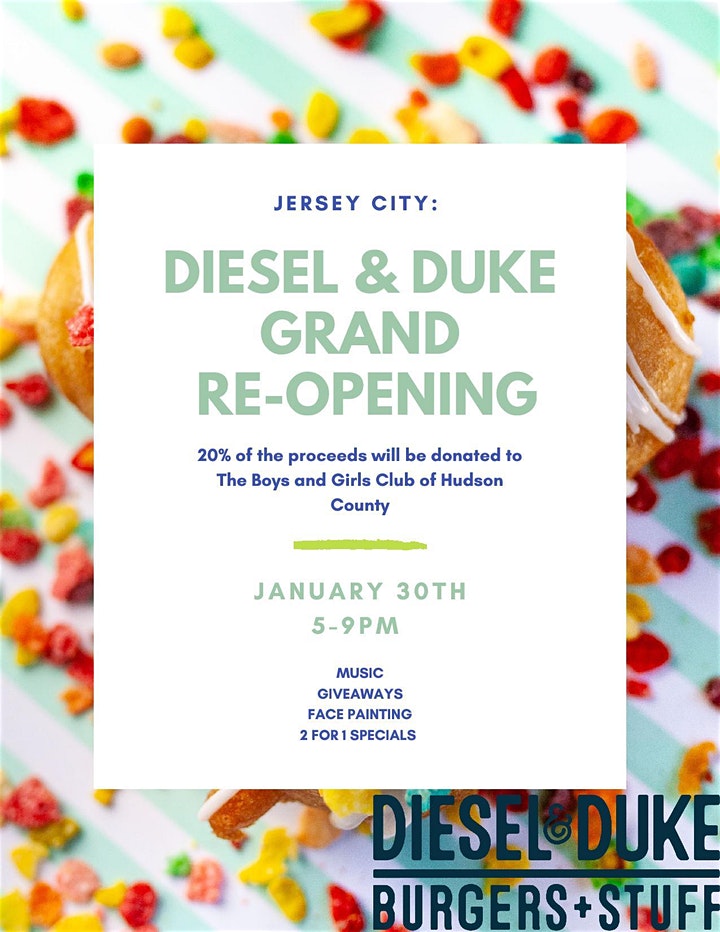 Bring the family for Diesel & Duke grand re-opening with face painting, specials, and more!
Event Details
Pride 365
January 30 @ 6:00 PM – 8:00 PM
The Ashford, 145 Newark Ave

Head over to the Ashford for the  launch party for the 20th Annual Jersey City LGBTQ+ Pride Festival. They'll reveal this year's theme as well as celebrating the Emerald Anniversary of JC Pride.
Event Details
Hoboken Formalwear Donations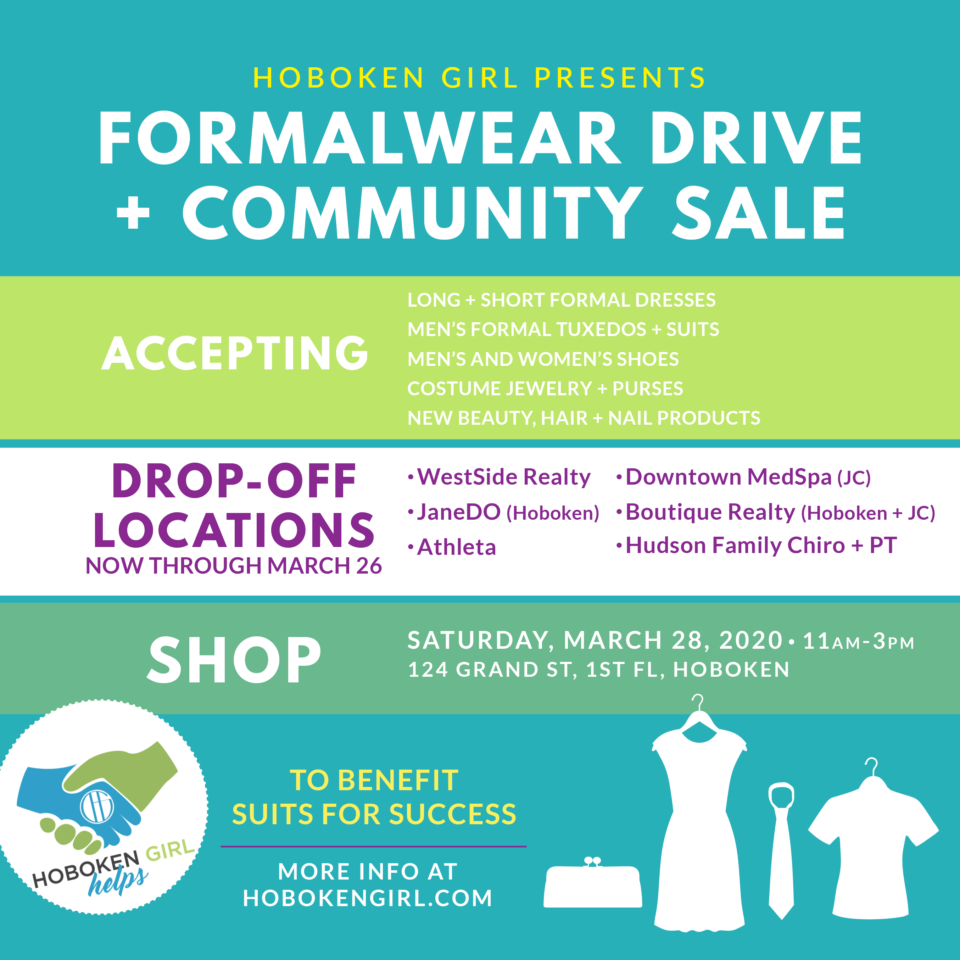 From now till March 26, HobokenGirl is collection formalwear and beauty products to benefit Dress for Success/Suits for Success. There are drop-off locations scattered throughout Jersey City and Hoboken. The community sale will happen on March 28.
Event Details
Friday
Jersey City Whiskey Fest
January 31 @ 7:30 PM – 10:30 PM
Harborside, 153 Exchange Pl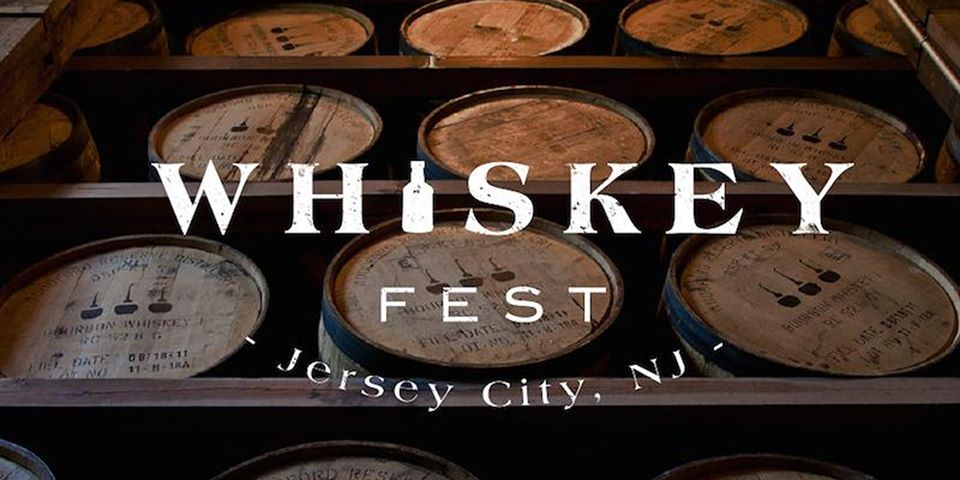 Choose from 100+ styles of whiskey and spirits available to try and food for purchase at the Whiskey Fest! Buy your ticket online with code CHICPEAJC for $20 off.
Event Details
Encore – FM's last show
January 31 @ 8:00 PM – 2:00 AM
FM, 340 3rd St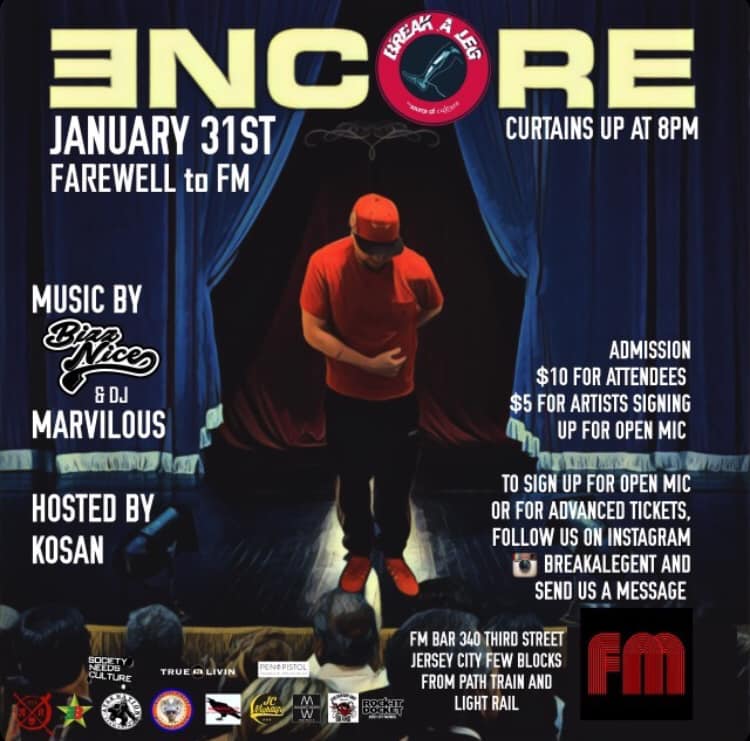 Join Break A Leg Ent. for the last event at FM before it closes. There'll be music with BizzNice and DJ Marvilous. Admission is $10 per person ($5 for open mic).
Event Details
Saturday
Pump's Grand Opening Party
February 1 @ 10:00 AM – 2:00 PM
401 Bloomfield St (Hoboken)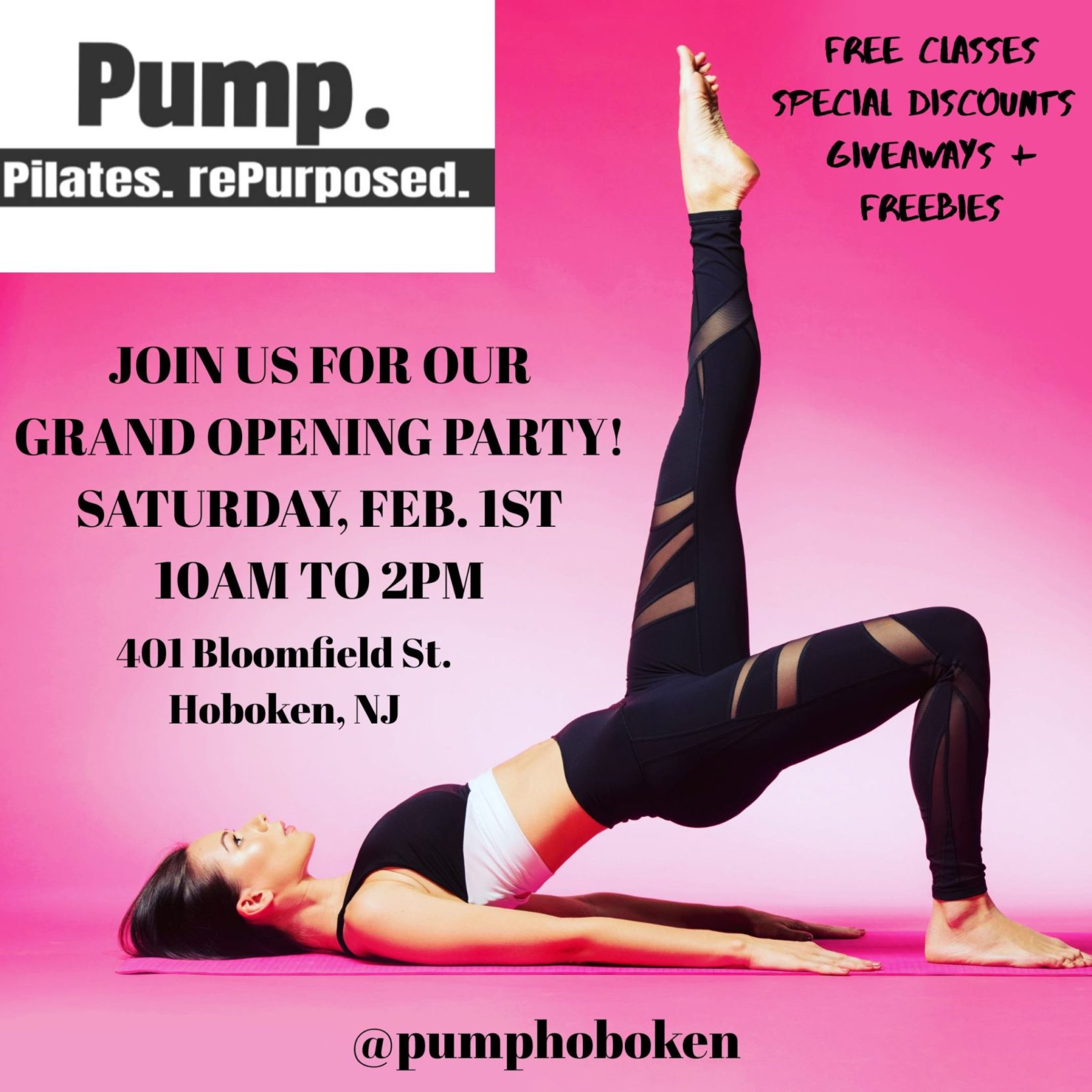 Celebrate Pump's grand opening with fee demo classes (pre-registration required), freebies + giveaways, and light bites.
JC Food Co-Op Community Forum
February 1 @ 10:30 AM
Jersey City Public Library 5 Corners Branch, 678 Newark Ave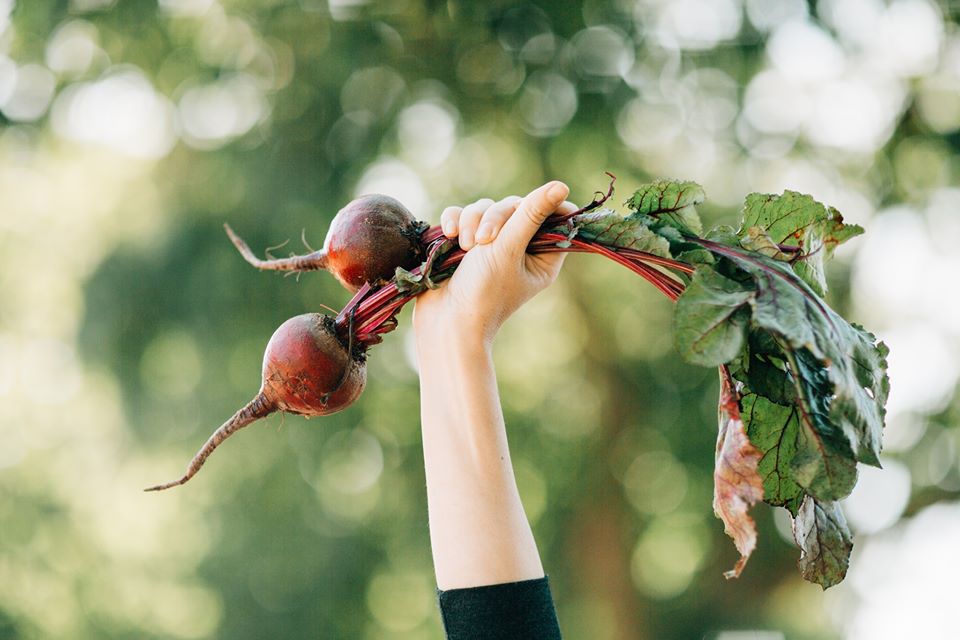 Be a part of the community forum to explore what a food co-op in Jersey City might look like.
Event Details
Community Open House
February 1 @ 12:00 PM – 2:00 PM
434 West Side Ave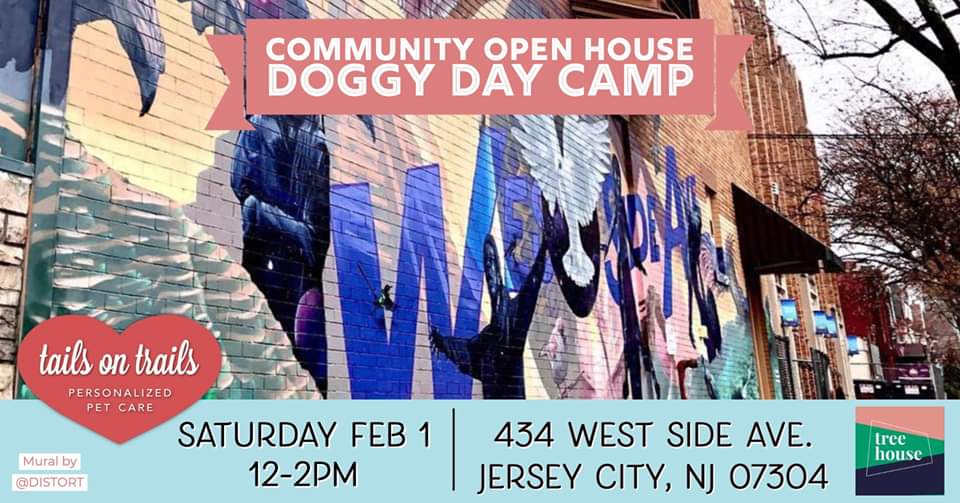 Tails on Trails and Treehouse Coffee Shop are hosting a community open house with a preview of the new doggy day camp space and treats by Treehouse JC.
Event Details
Qua's Creative Art Center Grand Opening
February 1 @ 1:30 PM – 7:00 PM
758 Ocean Ave

Nyquazah of Qua Creative Kidz is bringing an art center to the urban community of Jersey City. Register online to attend and celebrate the opening of a space where kids and adults alike can explore their creativity.
Event Details
Valentine's Slay Pop-Up
February 1 @ 4:00 PM – 7:00 PM
Balance Salon, 353 3nd St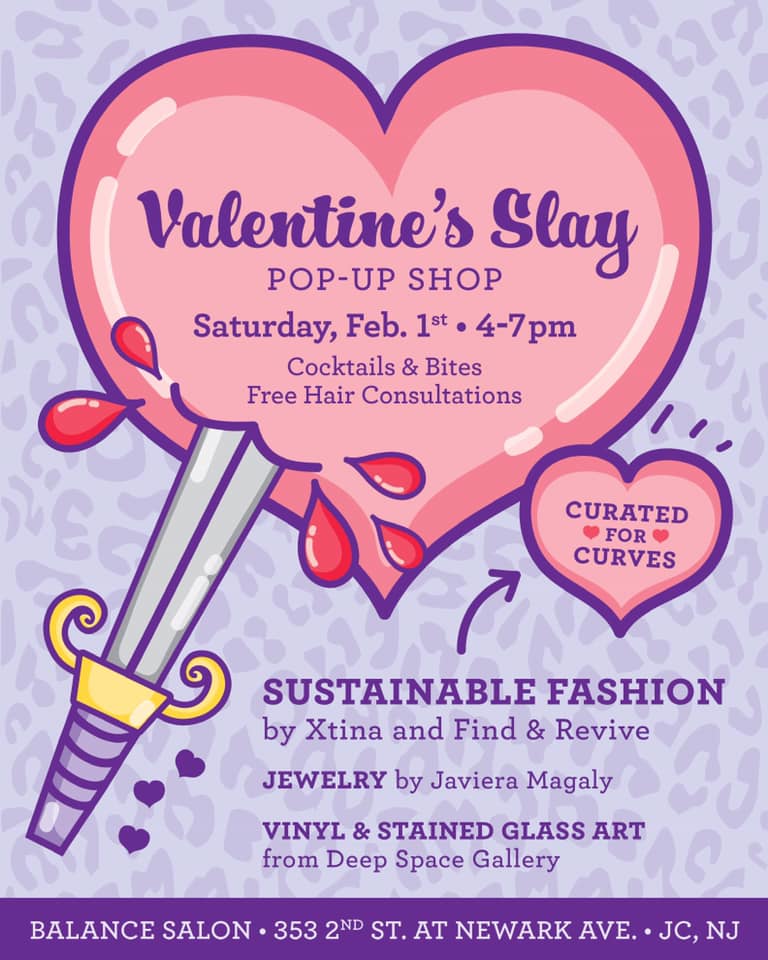 Shop through jewelry, sustainable fashion, art, and vinyl at this pop-up! There'll be refreshments and free hair consultations.
Event Details
Sunday
Greenville Art Walk
February 2 @ 1:00 PM – 5:00 PM
Cherry's Lounge, 102 Martin Luther King Dr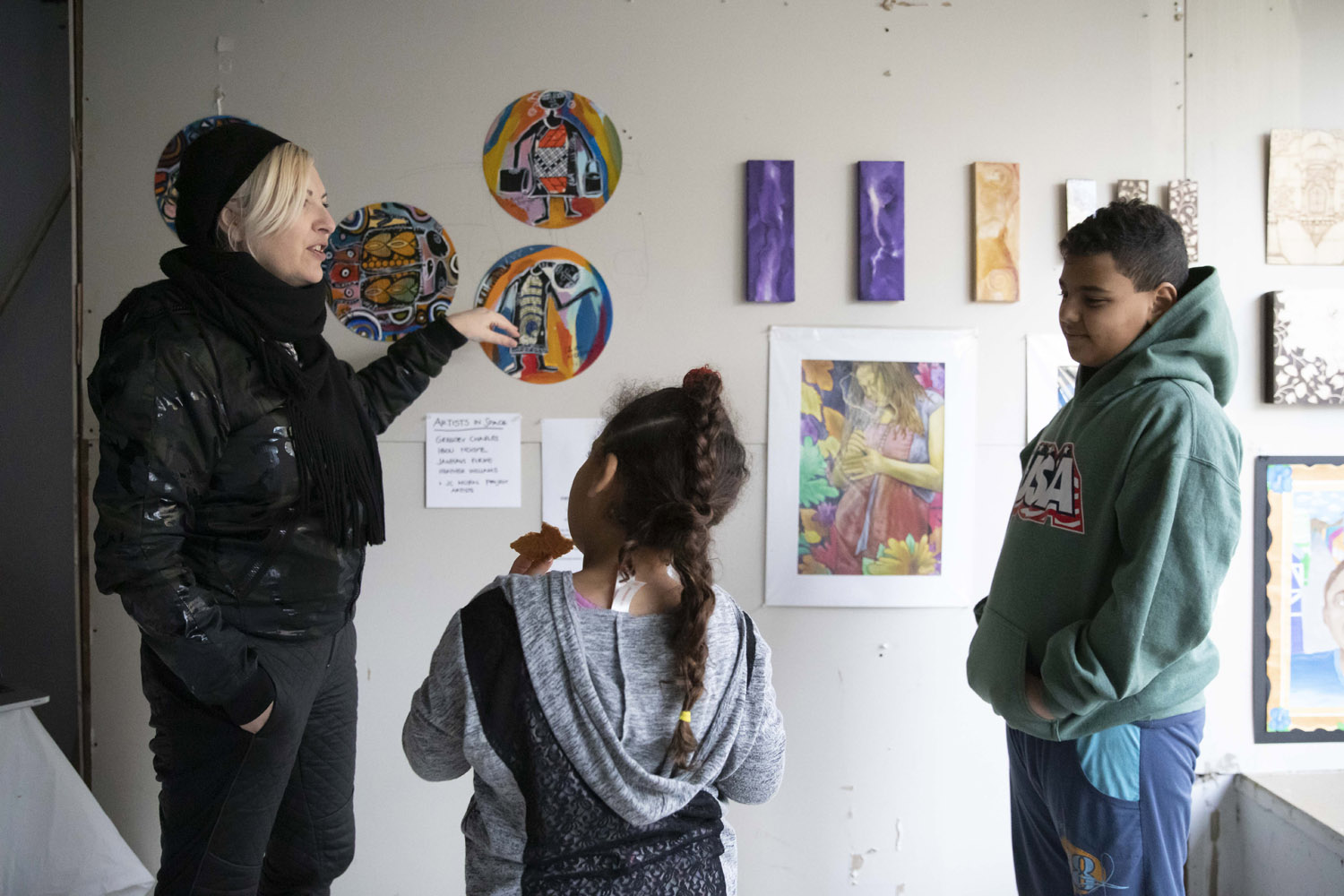 On the first Sunday of each month, the Greenville Art Walk will feature art exhibitions and other events throughout the Martin Luther King Jr Drive area.
Event Details
New York City
Thursday
Reception: The Blues
January 30 @ 6:00 PM – 8:00 PM
The Painting Center, 547 W 27th St, 5th floor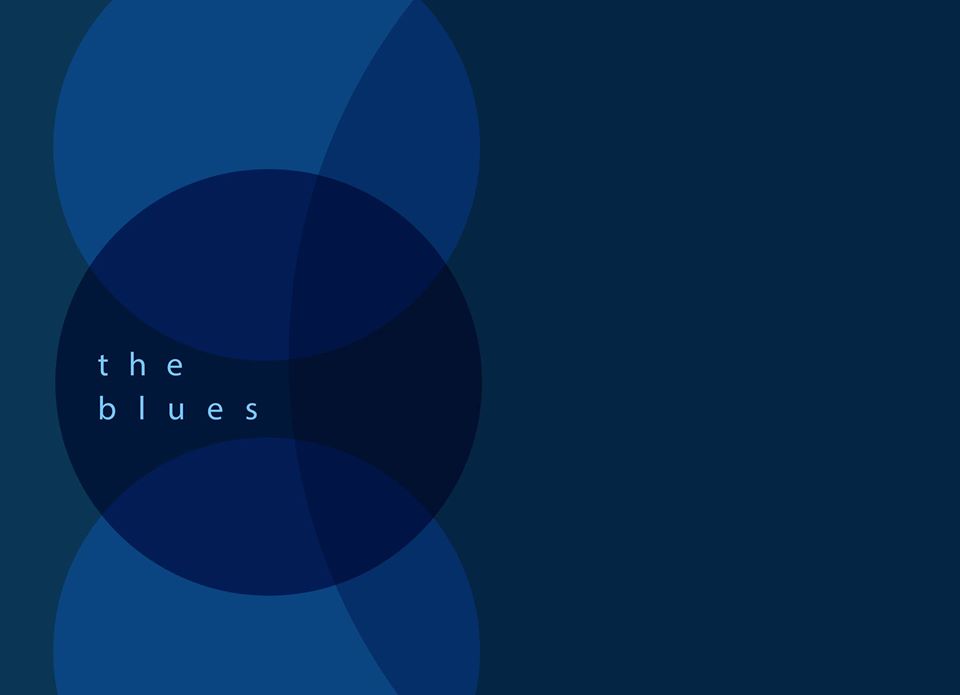 "The Blues" is an exhibition that explores the color blue in a variety of styles and media. Stop by for the opening reception!
Event Details
Vegan Drinks w/ Slaughter Free NYC
January 30 @ 7:00 PM – 10:00 PM
Solas Bar NYC, 232 E 9th St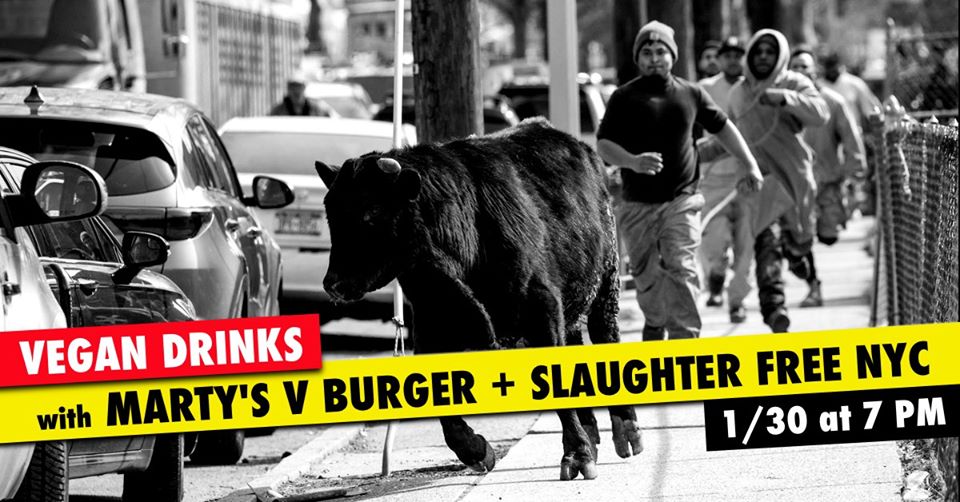 Enjoy vegan burgers and learn about animal rights campaign Slaughter Free NYC. There'll also be raffles prizes!
Event Details
Friday
Queer Play: an LGBTQ Game night + happy hour
January 31 @ 5:30 PM – 10:00 PM
SlateNY, 54 W 21st St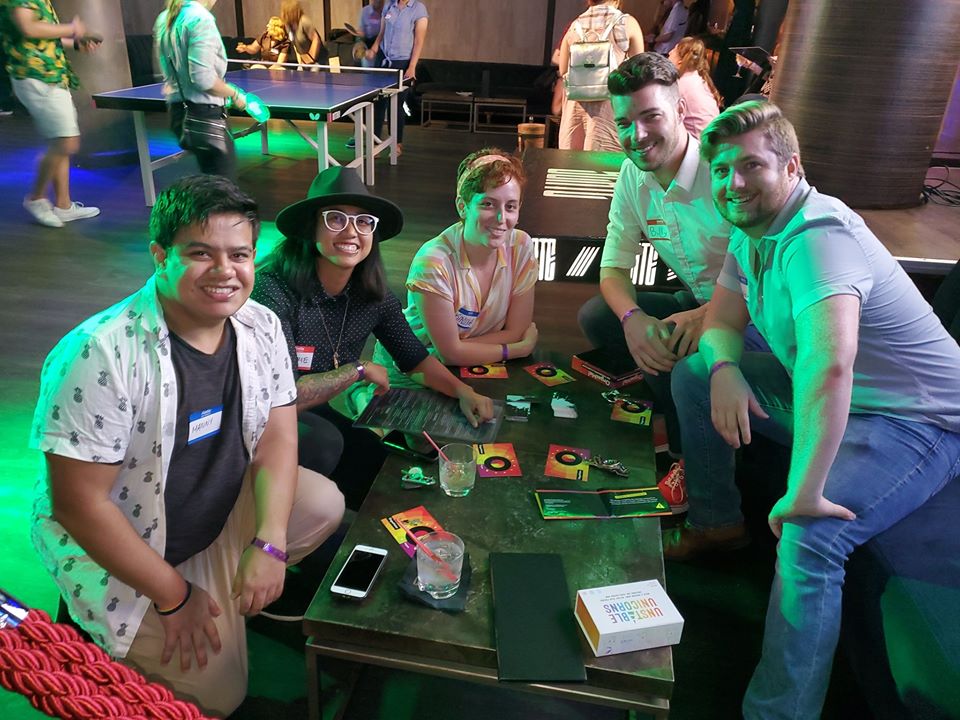 Join Guy Social & Girl Social for a night of games, cocktails, and socializing with happy hour specials.
Event Details
Taking Shape: Walkthrough with Conversation
January 31 @ 6:30 PM – 7:30 PM
Grey Art Gallery, 100 Washington Sq E
Take a tour with curator Suheyla Takesh of the exhibition highlighting the "emergence and development of abstraction in the Arab world through paintings, sculptures, and works on paper."
Event Details
Saturday
Lunar New Year Festival: Year of the Rat
February 1 @ 11:00 AM – 5:00 PM
Metropolitan Museum of Art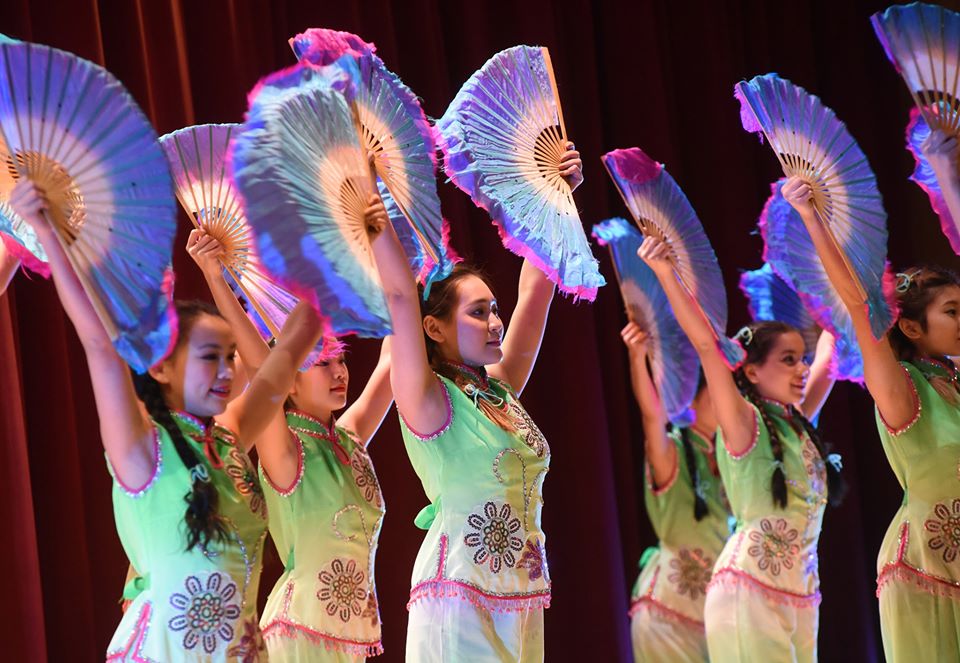 Enjoy a lineup of performances, activities, and demos to celebrate the Lunar New Year. Buy your tickets to the festival/The Met online.
Event Details
First Saturdays: Futura Noir
February 1 @ 5:00 PM – 10:00 PM
Brooklyn Museum, 200 Eastern Pkwy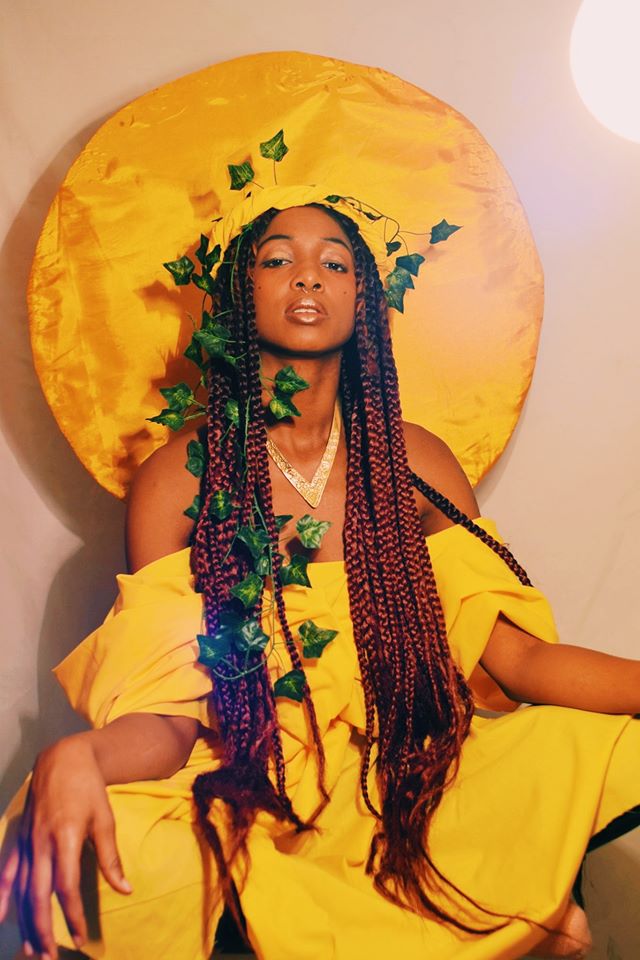 Celebrate Black History Month with the opening of an exhibition focusing on "the roots, resistance, and creative revelations of members of the African Diaspora." There'll be music, workshops, talks, and more throughout the night.
Event Details
Opening Reception – painter was called outlaw
February 1 @ 6:00 PM – 8:00 PM
WhiteBox, 213 121st St

WhiteBox Harlem is introducing a new exhibition this weekend featuring work of four Japanese artists. It'll be on display all throughout February.
Event Details
Sunday
Sunday Sounds
February 2 @  7:00 PM – 9:30 PM
61 Local, 61 Bergen St, Brooklyn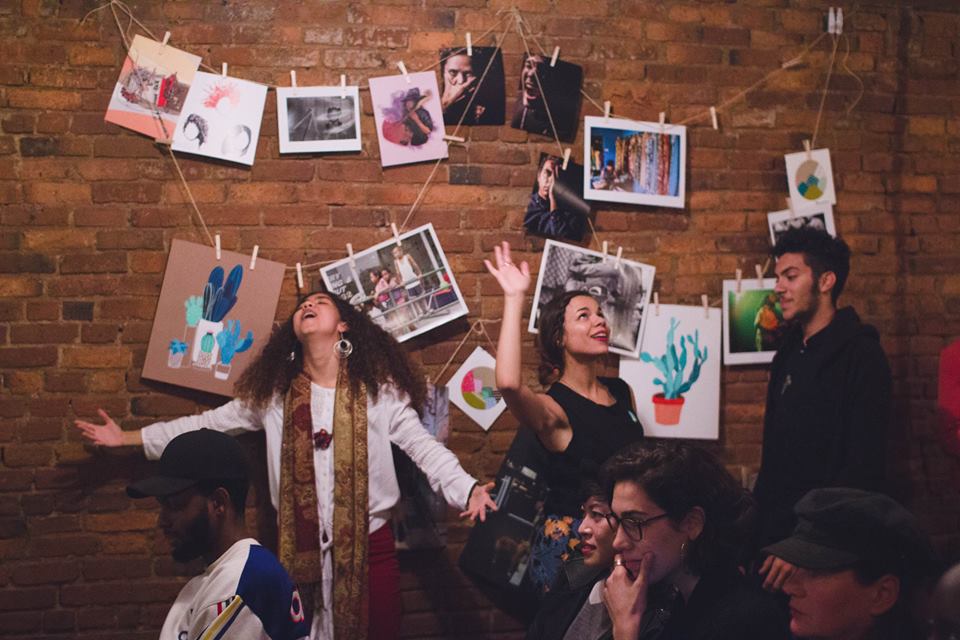 Head over to 61 local for their weekly Sunday night music series, Sunday Sounds. This week, enjoy performances by Dacia Kings, Lizzie No, and Bryn Bliska.
Event Details