Why stay in when you can squeeze some of the last summer events into your schedule? Have some fun in the area!
Thursday
6th Annual Autism Acceptance Event
September 9 @ 6PM – 10PM
Newark Ave Pedestrian Plaza, Jersey City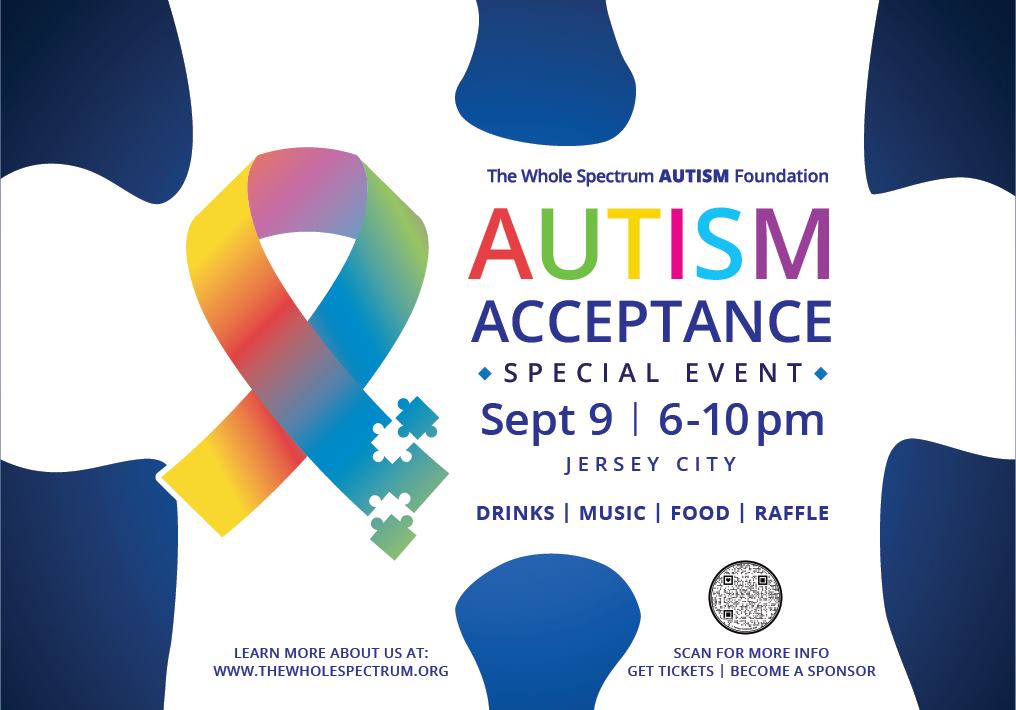 The 6th Annual Autism Acceptance special event supports The Whole Spectrum Autism Foundation. There'll be catering provided by The Ashford and a raffle throughout the night. Tickets are $100.
Website: https://www.facebook.com/events/421795949168900/
Urban Fashion Exchange
September 9 @ 7PM
Porta, 135 Newark Ave, Jersey City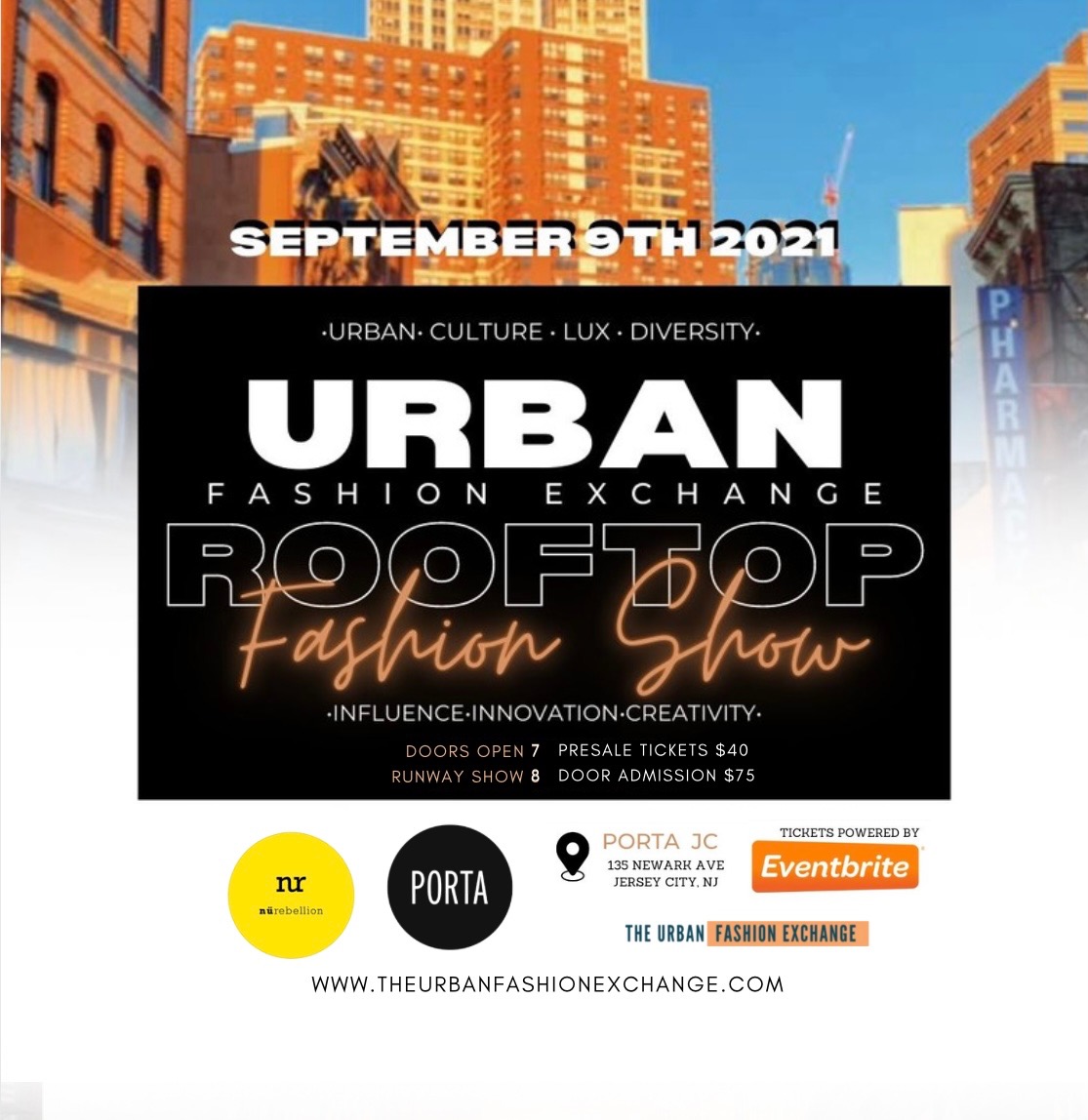 Enjoy an evening of urban fashion and meet talented creators from New York + New Jersey when you stop by the Urban Fashion Exchange. Admission tickets start at $39.99.
Website: https://eventbrite.com/e/rooftop-fashion-show-tickets-166590583921
Hoboken Italian Festival
September 9-12
Sinatra Park, Pier A, Hoboken
Celebrate the Feast of the Madonna Dei Martiri at the Hoboken Italian Festival all weekend long. It kicks off on Thursday night with a performance by Audio Riot and continues through the weekend with more performances and vendors.
Website: https://www.hobokenitalianfestival.com/
Friday
Vision of Hair Fashion Night Out
September 10 @ 4PM – 8PM
Vision of Hair Salon, 333 Adams St, Hoboken
Join Vision of Hair for their Fashion Night Out pop up shop and charity event. Dessert Pixie will be debuting denim apparel and Vision of Hair will have a hair product sale. Funds will be raised during this event for Breast Cancer organizations.
Jersey City Rocks
September 10 @ 7PM – 11:30PM
White Eagle Hall, 337 Newark Ave, Jersey City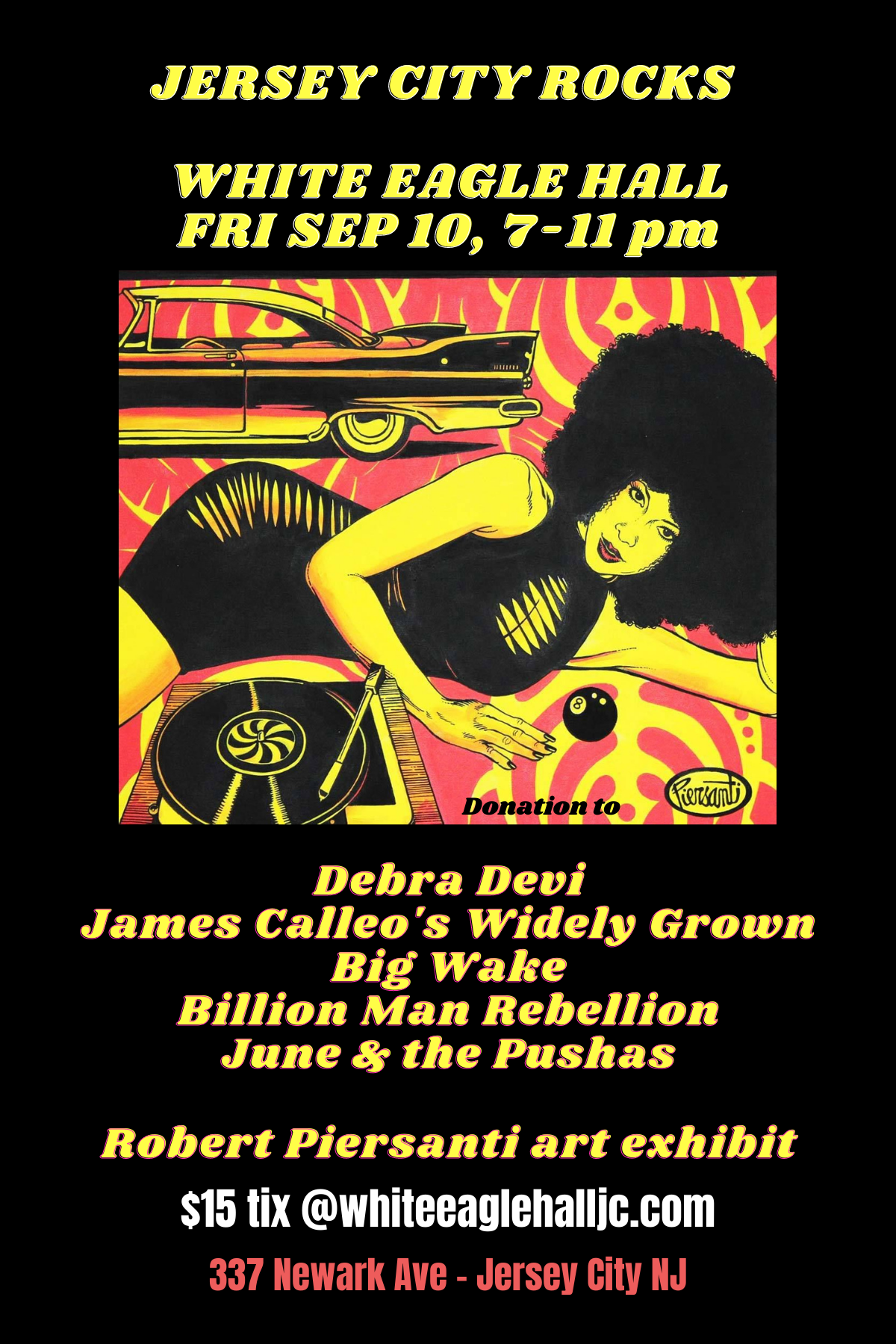 Head over to White Eagle Hall for the Jersey City Rocks concert series with five local bands – June and the Pushas, Billion Man Rebellion, Big Wake, James Calleo's Widely Grown, and Debra Devi. There'll also be an art show with Robert Piersanti. Proof of vaccination is required for this 18+ show. Tickets are $15 in advance, $20 at the door.
Website: https://whiteeaglehalljc.com/events/jersey-city-rocks-white-eagle-hall-iii/
Art House JC Fridays
September 10 @ 10AM – 11PM
Jersey City
JC Fridays is back this week! Enjoy.a variety of community events with businesses and artists around Jersey City. Events include The Statuary show in the Heights, a JCPL Zine Workshop, the FeelLicks opening at Novado Gallery, and plenty more. A full map + list of events can be found on the JC Fridays site.
Website: https://www.jcfridays.com/
Philadelphia Tattoo Arts Convention
September 10 – 12
Pennsylvania Convention Center 131 N Broad St, Philadelphia
Get a new piece or check out the many talented artists in the tri-state area when you stop by the 23rd Annual Philadelphia Tattoo Arts Convention this weekend. Tickets are $22 for a day, or you can grab a $45 3-day pass. The hours are 2PM to 11PM on Friday, 11AM to 11PM on Saturday, and 11AM to 8PM on Sunday.
Website: https://villainarts.com/tattoo-conventions-villain-arts/philadelphia-tattoo-arts-convention/
Saturday
Drag Brunch Saturday
September 11 @ 12PM – 4:30PM
Jersey Social, 837 Jersey Ave, Jersey City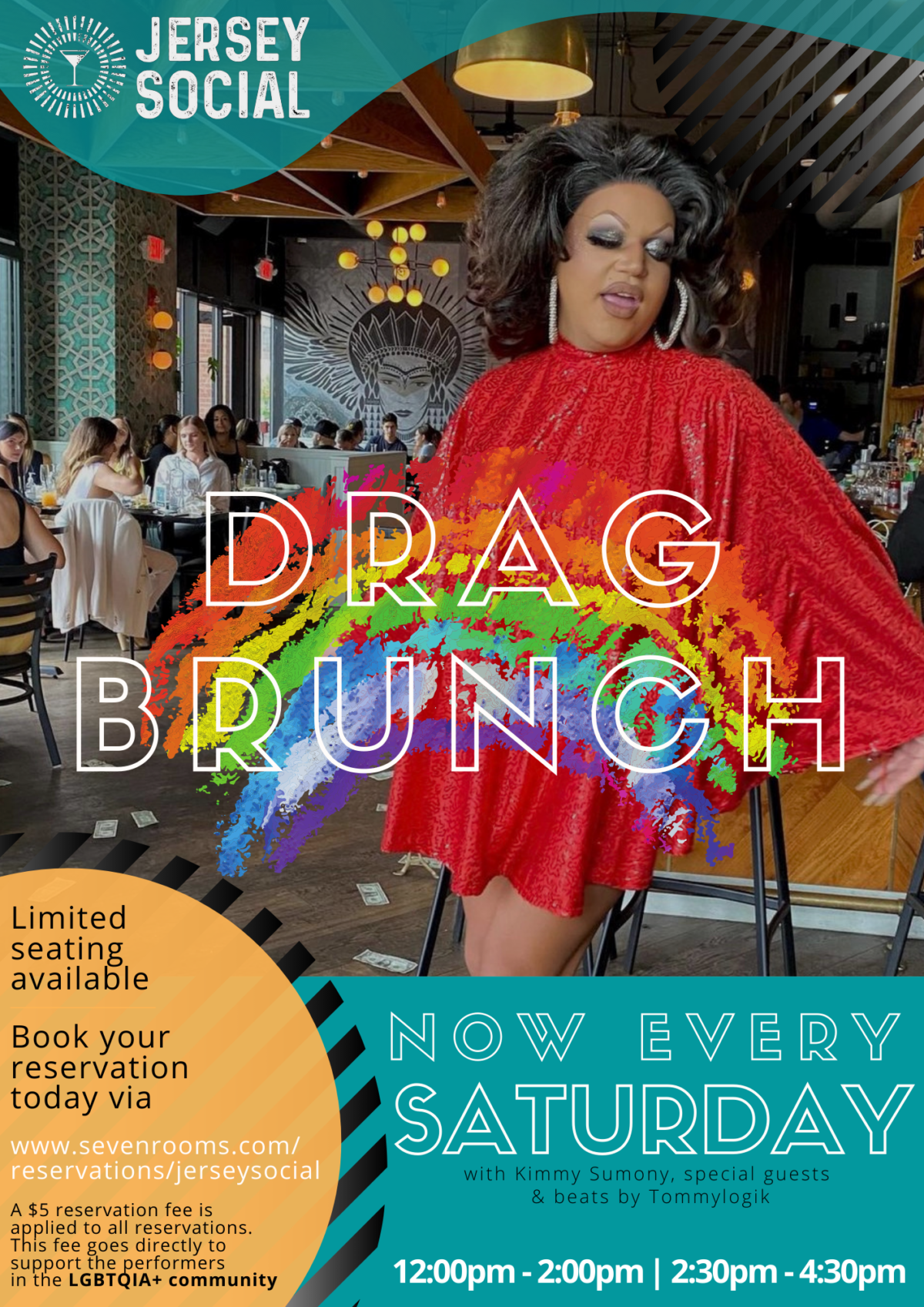 Stop by Jersey Social on Saturdays for their Drag Brunch with Kimmy Sumony + special guests and beats by Tommylogik. There are 2 seatings available: 12PM to 2PM and 2:30PM to 4:30PM. Reservations can be made online.
Website: https://www.facebook.com/events/4482401298518880/
LadyLand Festival
September 11 @ 7:30PM
Brooklyn Mirage, 140 Stewart Ave, Brooklyn
LadyLand is an outdoor queer music festival and Pride party in Brooklyn. Celebrate queer talent and icons in a welcoming space! Some tickets are still available online for General Admission.
Website: https://www.ladylandfestival.com/
Emo Night Karaoke
September 11 @ 8PM
Sing your heart out at Emo Night Karaoke at White Eagle Hall. There'll be a live band and performances throughout the night, and anyone can sign up to sing their favorite songs. Tickets are $15 per guest.
Website: https://whiteeaglehalljc.com/events/emo-night-karaoke/
Sunday
Hot Honey Sundays
September 12 @ 2PM – 7PM
Greenpoint Terminal Market, 2 Noble St, Brooklyn
Stop by Greenpoint Terminal at 2PM for Hot Honey Sundays, a series of BYOB outdoor dance parties, before the season is over! Grab a bite to eat from food vendors in the Terminal and enjoy views of the skyline throughout the day.