Have some virtual fun or visit a local spot this weekend!
Hudson County
LSC Junior Days
Thursdays & Fridays
Liberty Science Center, 222 Jersey City Blvd
Join Liberty Science Center on Thursdays and Fridays for their LSC Junior Days, dedicated to kids ages 6 and under. Tickets are available for purchase on their website, along with a full schedule of events.
Event website: https://www.facebook.com/events/484000305903154/
Manouche Bag at White Eagle Hall
Thursdays, Fridays, & Saturdays
337 Newark Ave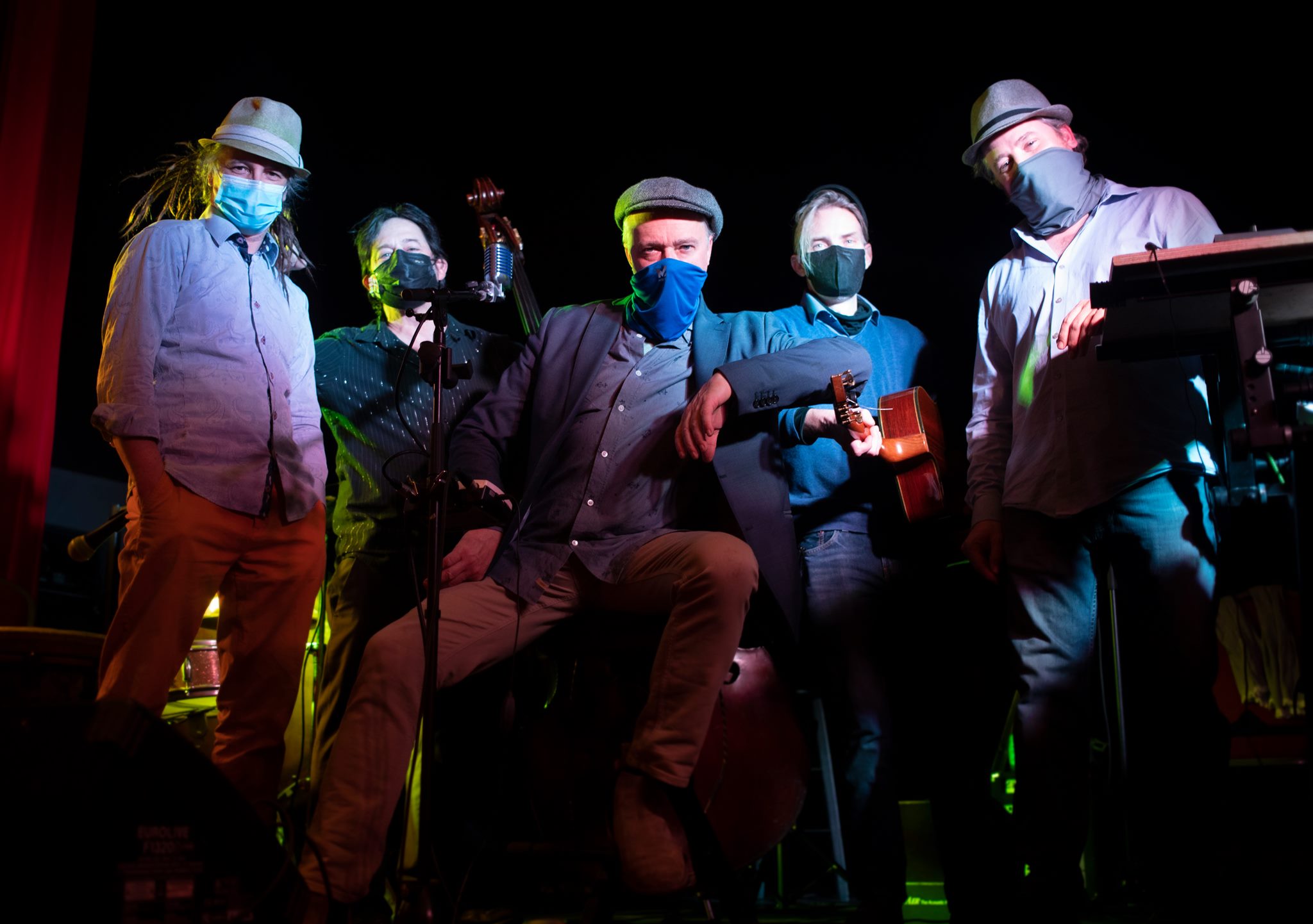 Enjoy dinner with Madame Claude Bis' theater seating and Manouche Bag performances weekly! Guests can call to reserve a table.
Event website: https://www.facebook.com/events/135415268351793/
Veganuary with Dhruva LaTorre of Plant Base
January 15 @ 5PM – 6PM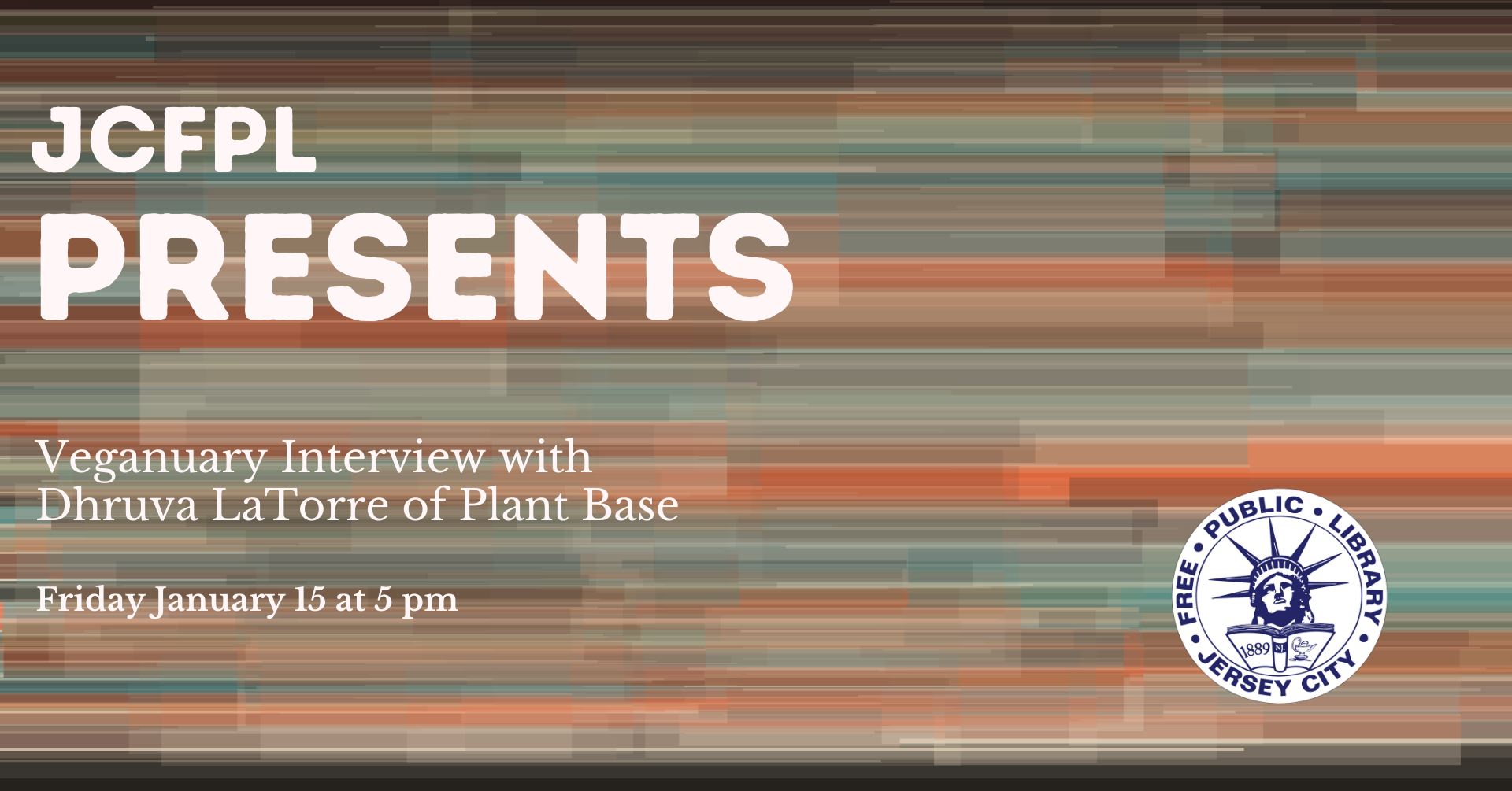 Join the Jersey City Free Public Library for a streamed discussion with Dhruva LaTorre of Plant Base as he discusses veganism and sustainability.
Event website: https://www.facebook.com/events/436319970833336/
Virtual Drag Queen Bingo
January 15 @ 8PM
Put on your best outfit and play virtual Drag Bingo with Vanity Ray and Art House Productions! There'll be cash and gift card prizes available throughout the night. Tickets and boards can be purchased on the AHP website.
Event website: https://www.arthouseproductions.org/collections/art-house-online/products/virtualdragbingo2021
Mini Mart Pop-up
January 16 @ 2PM – 9PM
The Hive Goods, 77 Cornelison Ave
Join Xtina and Find & Revive for a mini market at The Hive all weekend! There'll be vintage clothing and home goods available, and Deep Space's "More Minis" show is available for viewing in the building.
Website: https://www.eventbrite.com/o/xtina-moore-27666196153
Snowy Night – In-studio Class
January 16 @ 7PM – 10PM
ArteVino, 720 Monroe St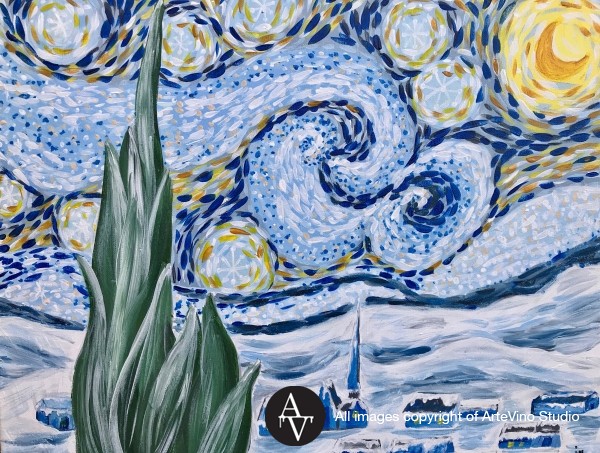 Spend your Saturday with a paint night at ArteVino! Masks must be worn and guests are seated 6 feet apart. You can register for classes on their website.
Event Website: https://hoboken.artevinostudio.com/calendar?controller=event&task=options&eventId=3562
Miracle on Mercer
through January 17
Franklin Social, 292 Barrow St
Get the last of the festive drinks at Miracle on Mercer before it closes this weekend! Reservations can be made online.
Website: https://franklinsocial.com/
New York
NYBG Glow
January 15 & 16 @ 5PM – 10PM
GLOW is an outdoor experience at the New York Botanical Garden. The Enid A. Haupt Conservatory is the centerpiece as the lights illuminate the gardens. Timed admission tickets are available to the public for $30.
vWebsite: https://www.nybg.org/event/nybg-glow/
Meet the Artist: Rachel Sydlowski
January 16 @ 10AM– 11AM
Enjoy a virtual collage activity and presentation with artist Rachel Sydlowski. It's a free virtual event with materials listed on the NYC Parks website.
Event Website: https://www.nycgovparks.org/events/2021/01/16/meet-the-artist-collage-activity-rachel-sydlowski
About Time – Fashion and Duration
until February 7, 2021
1000 Fifth Ave
Stop by The MET for their About Time exhibition in honor of their 150th Anniversary. All garments emphasize changes in sihouette and the show concludes with a white dress by Viktor & Rolf using upcycled swatches.
Website: https://www.metmuseum.org/exhibitions/listings/2020/about-time