Find something interesting to do in and around Jersey City! Stay safe, wear a mask, and keep your distance if you do go out.
Jersey City
Drive-In Movie Night Series
January 8 @ 4:30PM – 9:30PM
107 Morgan St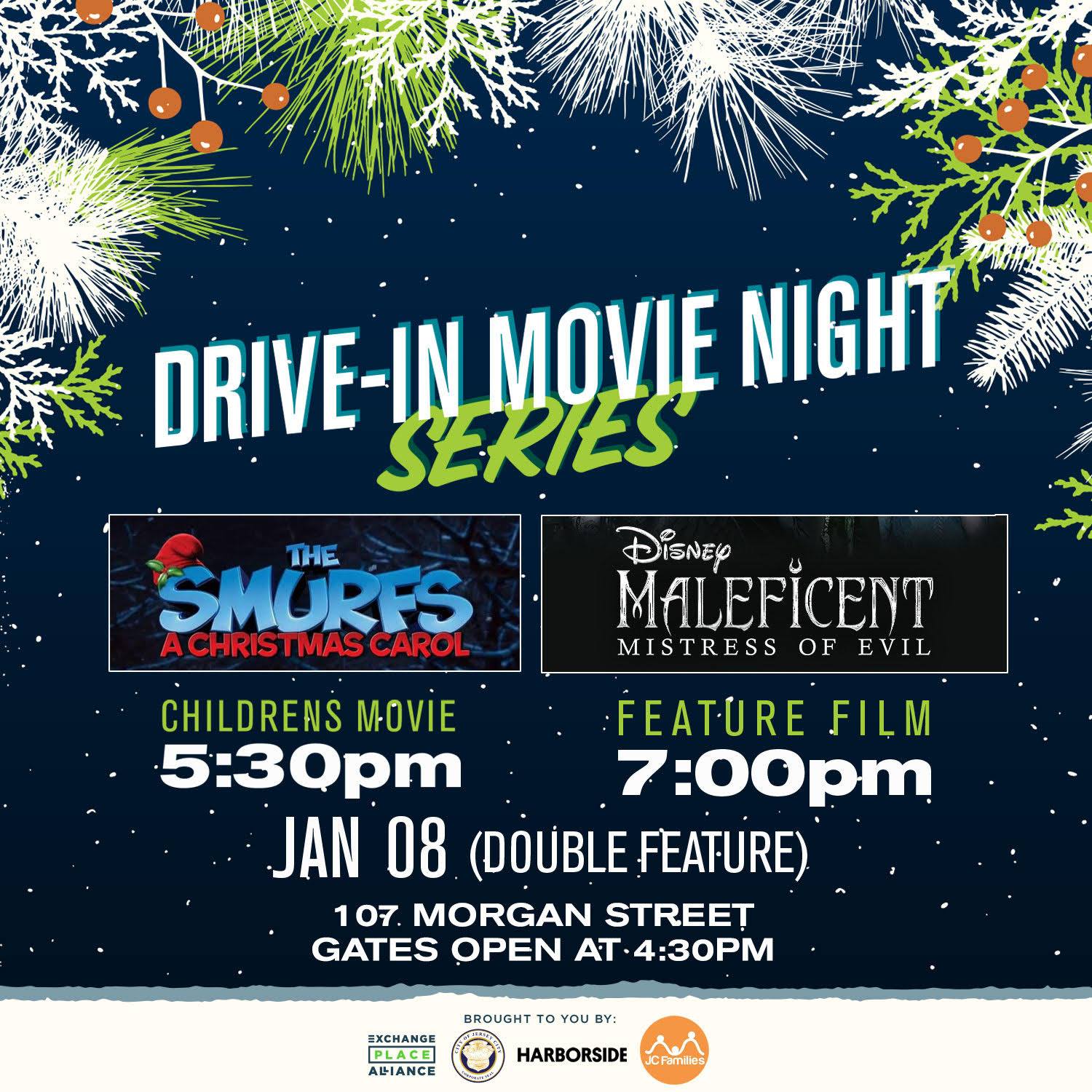 Join the Exchange Place Alliance, Mack-Cali, JCFamilies, and Councilman Solomon for a drive-in movie night! There'll be two movies – The Smurfs: a Christmas Carol and Maleficent. Food and drinks will be available for purchase.
Website: https://www.facebook.com/events/449197586097270/
CoolVines Tasting
January 8 @ 5PM – 8PM
350 Warren St
Stop by CoolVines' Powerhouse location for a red wine tasting! Small groups will be spaced out and everyone is asked to wear masks when not sipping.
Website: https://powerhouse.coolvines.com/
Mini Mart Pop-up
January 9 @ 2PM – 8PM
The Hive Goods, 77 Cornelison Ave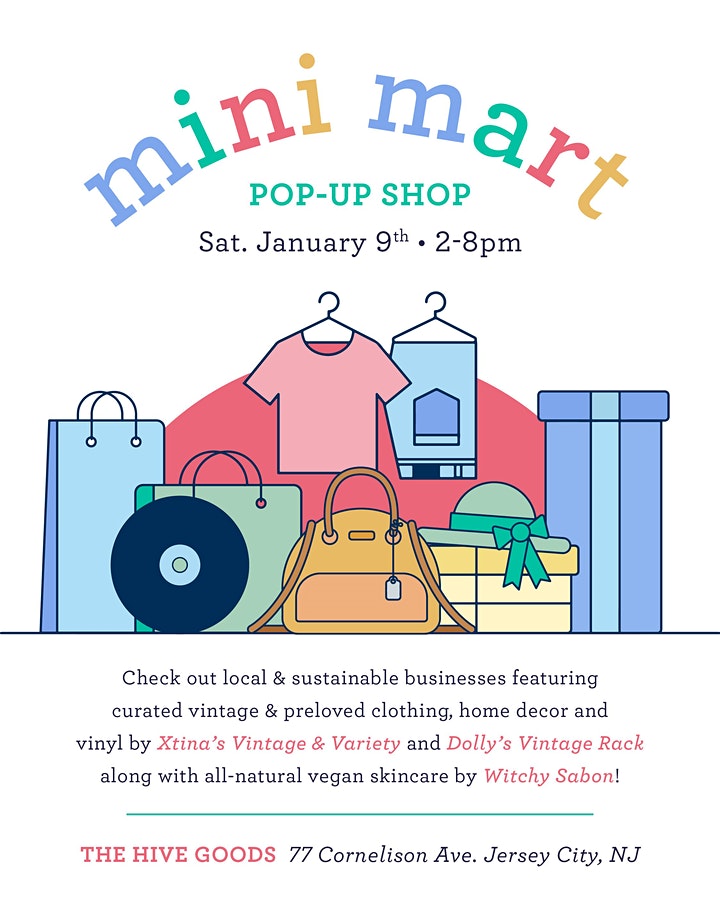 Join Xtina, Dolly's Vintage Rack, and Witchy Sabon for a mini market. There'll be vintage clothing, vinyl records, home goods, skincare products, and more.
Website: https://www.facebook.com/events/403885840939155/
Miracle on Mercer
through January 17
Franklin Social, 292 Barrow St
If you're in the mood for a festive drink, Miracle on Mercer is still open through January 17! Reservations can be made online.
Website: https://franklinsocial.com/
New York City
P.S. Art 2020
through February 14
1000 Fifth Ave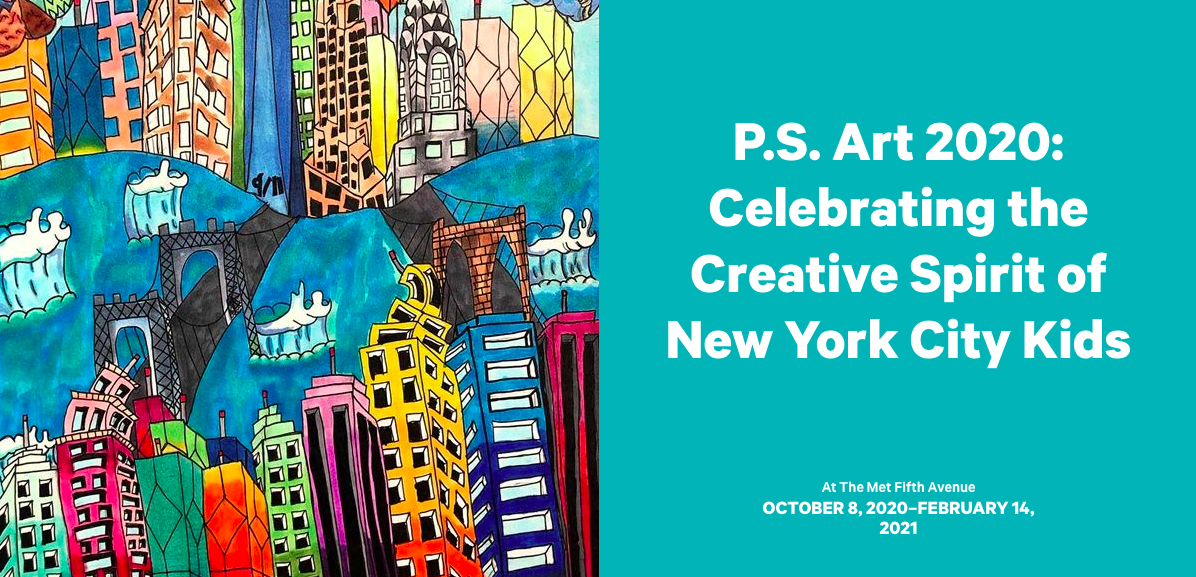 The P.S. Art exhibition features the work of 122 students from pre-K to grade 12 as the MET celebratesthe arts in NYC public schools. The exhibition is free with the purchase of Museum admission.
Website: https://www.metmuseum.org/exhibitions/listings/2020/ps-art-2020
New York Responds: The First Six Months
through April 11
1220 Fifth Ave
The Museum of the City of New York recently made their New York Responds exhibition available to the public, showcasing the events of 2020 through the eyes of New Yorkers.
Website: https://www.mcny.org/new-york-responds-online
Chelsea Flea
Saturdays & Sundays @ 8AM – 4PM
29 W 25th St
Brooklyn Flea's Chelsea location is open all winter! Visit on Saturdays and Sundays to shop from local artisans and vendors.
Website: https://brooklynflea.com/weekends-in-chelsea
Marea
240 Central Park South
Italian restaurant Marea has decorated their outdoor dining area for their Après Ski theme along with a special prix fixe menu. Tables can be reserved online.