With everything opening up again and events coming back, take a quick trip to some fun events in the area!
Thursday
Paint Nights at Harborside
June 17 @ 6PM
Harborside Atrium, 210 Hudson St
Join DT234 Gallery for a Paint Night at Harborside! It's $25 to register (registration is required) and all materials are provided for each class.
Website: https://www.eventbrite.com/e/paint-nights-harborside-atrium-with-dt234-gallery-art-studio-tickets-153022216569
Friday
Reflections of Juneteenth with Dr. Jason Hendrikson
June 18 @ 1PM – 2PM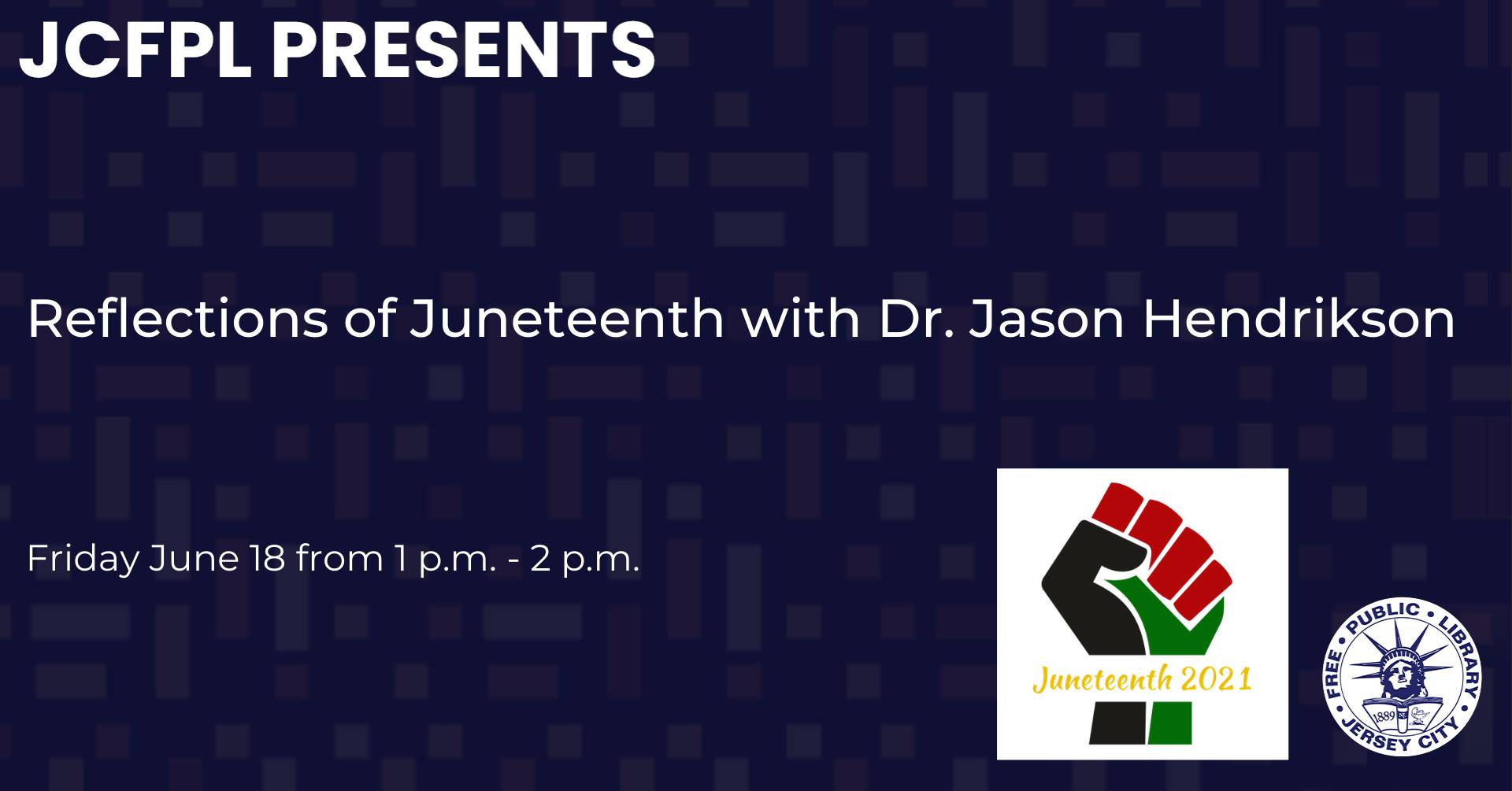 Join Dr. Jason Hendrickson and Issac Green as they emphasize the history and significance of Juneteenth. This is a free public event taking place on the Jersey City Free Public Library's Facebook page.
Website: https://www.facebook.com/events/1468794723472910/
Feministival Fair
June 18 @ 5PM – 7PM
Hamilton Park, 25 W Hamilton Pl
Bring the family for a fun event with fun activities for children including a puppet show, kids yoga, Father's Day themed crafts, and more. There'll also be food trucks available and massage therapists onsite.
Website: https://jcfamilies.com/event/fun-and-free-events-for-families-in-jersey-city/
The Kickback
June 18 @ 6PM – 10PM
Blueprint Cafe Lounge, 369 Raymond Blvd (Newark)
Join Link New Jersey and Mitch from Marketing for a Juneteenth weekend kickoff at Blueprint. Head over to this BYOB backyard party with a live performance by Tahj. The Blueprint Lounge's summer menu will also be on sale for the night.
Website: https://eventbrite.com/e/the-kickback-tickets-158050400001
Saturday
Juneteenth – Joy As Resistance
June 19 @ 12PM – 5PM
Jackson Hill Pop-Up, 351 MLK Drive
Stop by the Juneteenth celebration organized and sponsored by community members within Black Men United, LEGNDZONLY, Solidarity Jersey City, and several other great community groups. There'll be political education, food, music, and more! You can also contact Black Men United directly if you'd like to volunteer.
World Refugee Day Festival
June 19 @ 2PM – 5PM
Temple Beth-El, 2419 Kennedy Blvd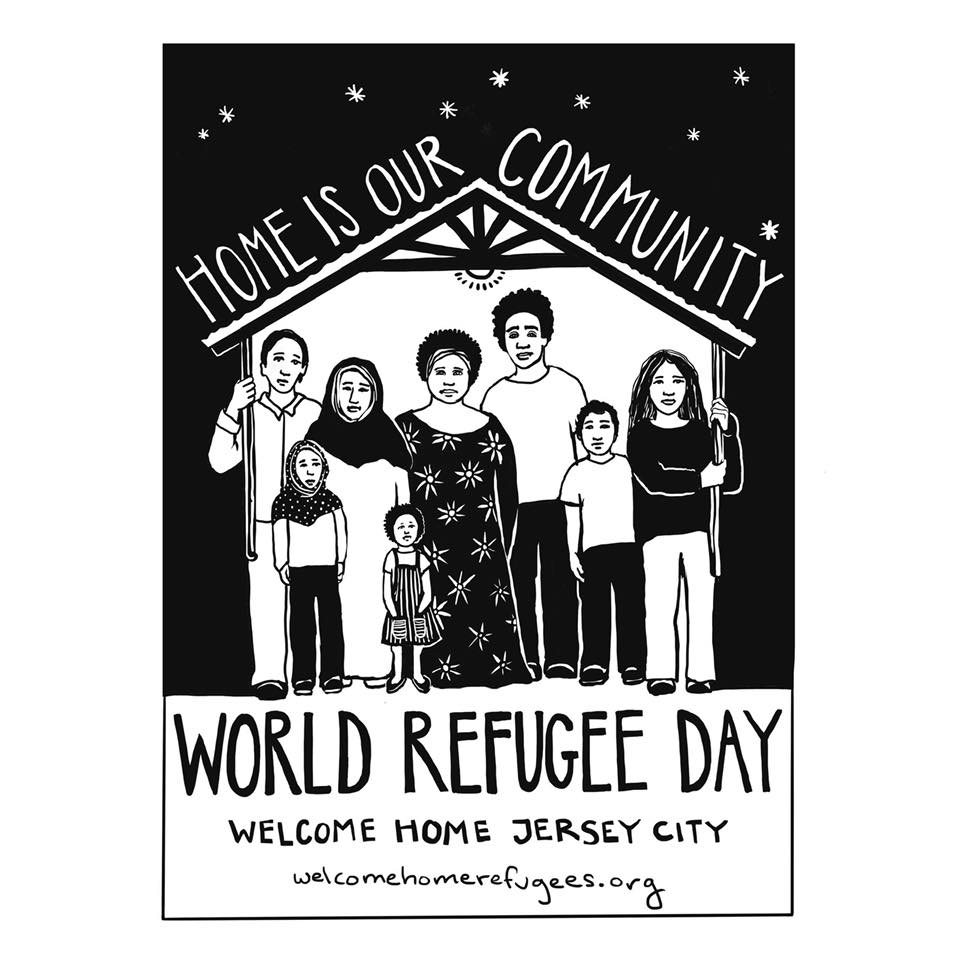 Welcome Home Jersey City and First Friends of NJ and NY are collaborating for a World Refugee Day festival celebrating their work. There'll be speakers in attendance, an art installation, activities for children, and plenty more.
Website: https://www.facebook.com/events/528709634813229/
African Cultural Arts Family Festival
June 19 @ 1PM – 7PM
Berry Lane Park, 1000 Garfield Ave
The African Arts Committee and Jersey City Art & Culture team have put together an African Cultural Arts Family Festival with live entertainment, food, and vendors in honor of Juneteenth. The rain date for this event is June 26th.
Sunday
MainStreetPops Artisan Market
June 20 @ 11AM – 4PM
14th Street Viaduct, 1401 Adams St (Hoboken)
Shop from local makers and artists, enjoy live music, and put together a Father's Day present at this Outdoor Artisan Market in Hoboken. This market pops up every third Sunday of the month with a rotating selection of vendors.
Website: https://www.eventbrite.com/e/mainstreetpops-artisan-market-tickets-141205705065
Father's Day Spa Brunch
June 20 @ 3PM – 7PM
114 Monticello Ave
Treat your dad to a Father's Day Spa Brunch with Angela Branch Skin Care. There'll be brunch and champagne provided by Indulgence Catering Company and spa services like massages, nail treatments, and skin facials available. Tickets for adult admission start are $60 (no spa services) and $100 (brunch + spa).
Website: https://www.eventbrite.com/e/fathers-day-spa-brunch-tickets-157400847171
Stand Up Comedy
June 20 @ 6PM
The Brightside Tavern, 141 Bright St
If you're in the mood for a comedy show on Father's Day, bring the family to The Laugh Tour's Stand Up Comedy show this weekend. Tickets are available in advance online for $10 each.
Website: https://www.eventbrite.com/e/standup-comedy-the-brightside-tickets-152156695773