Don't stay in this weekend – go out and have fun at local events this weekend!
Thursday
Rosé Soirée
July 29 @ 6PM – 7:15PM; 7:45PM – 9PM
Jersey Wines & Spirits, 492 Jersey Ave, Jersey City
Taste ten different rosés when you stop by Jersey Wines & Spirits' Rosé Soirée. Tickets are $15 with two time slots available: 6PM – 7:15PM and 7:45PM – 9PM.
Website: https://www.eventbrite.com/e/rose-soiree-tickets-161937043055
Fundraiser & Film Screening
July 29 @ 7:30 PM
Secret location (Downtown Jersey City)
Enjoy a screening of The Meaning of the Seed, an environmental justice documentary about the Ramapough Lunaape Turtle Clan, along with DJ sets and refreshments when you attend the Fundraiser by SMUSH Gallery. Tickets are available by donation (suggested: $15).
Website: https://www.smushgallery.com/whatshappening
Flying Lotus + Reggie Watts
July 29 @ 8PM
The Brooklyn Mirage, 140 Stewart Ave, Brooklyn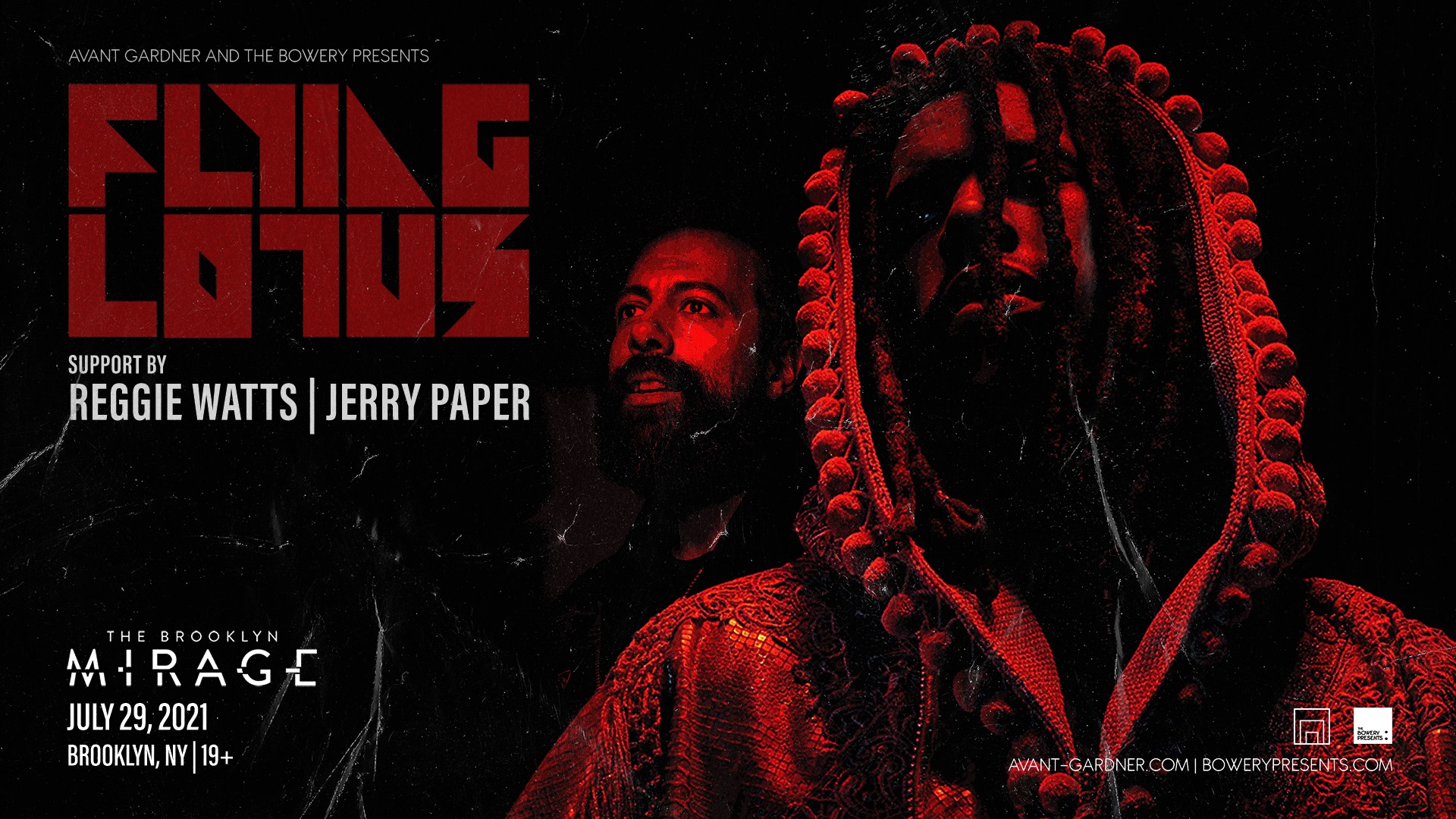 Stop by The Brooklyn Mirage top enjoy performances by Flying Lotus, Reggie Watts, and Jerry Paper. It's a 19+ show (ID is needed). Tickets start at $39.99 (before fees), and vaccinations are not required.
Website: https://www.avant-gardner.com/events/2021/7/29/flying-lotus
Friday
Conundrum LIVE + Chilltown Selects
July 30 @ 6PM – 2AM
Porta, 135 Newark Ave, Jersey City
Enjoy your night on the Porta Rooftop with performances by Conundrum and DJ sets with Andy Mac. In the Monk Room, there'll be sounds by Equiss, Ezrakh, Luv, and Showcase. Tickets are $10 online, $15 at the door, and doors open at 6PM.
Website: https://www.eventbrite.com/e/conundrum-live-chilltown-selects-tickets-164935499519
Happy-Go-Lucky Exhibit
through August 18
43 Wooster St, New York
Looking for something to do in the daytime? Take photos at the immersive Happy-Go-Lucky exhibit in Manhattan. Walk through themed rooms and find yourself in a maze, magical forest, or even the Silver Ocean. Tickets are available for all ages starting at 10:30AM.
Website: https://happygoluckyexhibit.com/pages/happy-go-lucky-exhibit-2021
Saturday
Spleef Showcase: Movie Magic! A Cannabis Film Festival
July 31 @ 3PM – 11PM
Secret location (Greenpoint, Brooklyn)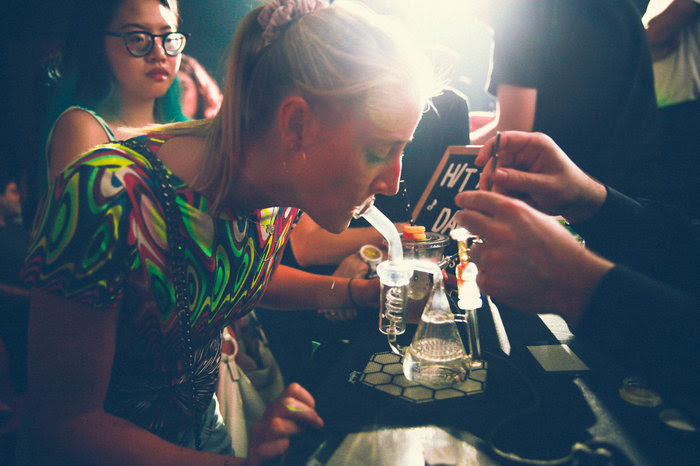 This festival will have two separate screenings. The first features a collection of narrative short films and videos, and a feature presentation of Hot Summer Nights. The second screening will showcase non-fictional short films and animation. The documentary feature presentation will be Breaking Habits, a story about a nun who formed a sisterhood of cannabis growers in a conservative town in the Central Valley. Guests can also lounge in the loft space and enjoy amenities like infused drinks and bites, an open dab and vape bar, a fully stocked rolling stations, and a curated marketplace. Tickets are newly open to the public and no longer members-only. 
Website: https://www.spleefnyc.com/
FREE – Group Show Closing Party
July 31 @ 5PM – 8PM
Outlander Gallery, 126 Monticello Ave, Jersey City
Stop by Outlander Gallery for the closing party of FREE, a show featuring works by Leslie Alfin, Bianca Clark, Chris Heintze, Cecilia Martinez, and Katie Niewodowski. Light refreshments will be available.
Website: https://www.facebook.com/events/781925212498620/
Open Mic Paint & Sip with Marlo
July 31 @ 7PM
The Loft Art Lounge, 492 Communipaw Ave, Jersey City
Enjoy an Open Mic and Paint & Sip at The Loft Art Lounge hosted by Marlo. It's $5 to enter for an Open Mic performance, with performances starting at 7PM sharp. The Paint & Sip starts at 8PM and it's $20 to participate. The event is BYOB; there'll also be sangria by SangriaWave and treats by Happy Edibles.
Website: https://www.eventbrite.com/e/open-mic-paint-sip-with-marlo-at-the-loft-art-lounge-tickets-162874482963
Sunday
Lisa Marie at The Cottage
August 1 @ 12PM – 3PM
The Cottage, 136 Monticello Ave, Jersey City
Enjoy 90s acoustic tunes with Lisa Marie in a secret garden created by Larkspur Botanicals. This is a BYOB event with a brunch menu available.
TANGENTS: New work by Miguel Cardenas
August 1 @ 2PM – 6PM
Village West Gallery, 331 Newark Ave, Jersey City
In celebration of Jersey City PRIDE month, TANGENTS is the Art House Gallery's newest showcase featuring works by Miguel Cardenas. The opening reception and exhibit will be taking place at the Village West Gallery, and the gallery will be open Saturdays and Sunday through September 10.
Website: https://www.facebook.com/events/891402285107764/
Family Day at Barcade
August 1 @ 12PM – 5PM
Barcade, 163 Newark Ave, Jersey City
Bring the family to Barcade for games, bites, and drinks on Family Day. There'll be a kids menu available, and children must wear a mask when away from their seat.