Whether you care for Valentine's Day or just want to hang out for the weekend, we have a selection of events just for you! From performances to drinks, we hope you find something you love this weekend.
Can't find any events you're interested in, or want to find events for the rest of the week? Our Event Calendar has plenty of options!
---
LSC After Dark: Sexy Science
February 16 @ 6:00 PM – 10:00 PM
Liberty Science Center, 222 Jersey City Blvd., Jersey City
21+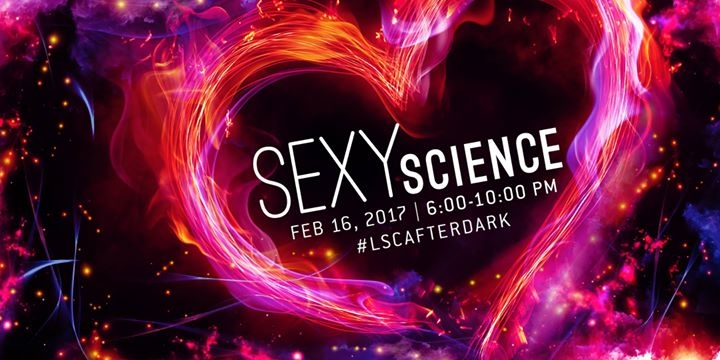 Bring your friends to an after-hours adventure at Liberty Science Center! On the third Thursday of every month, guests 21 and over can enjoy cocktails, food, music, dancing, laser shows, and more.
The next LSC After Dark party is "Sexy Science!"
Admit it: Science is sexy. At this party, you'll learn all about the laws of attraction and the chemicals that make your hands sweat when that special someone walks by.
Let off some steam on the dance floor. Participate in erotic experiments. Come in a pair, in a group, or just come alone…after all, you never know who you might have chemistry with! All the exhibits in the Science Center will be open. Plus, experience a brand new Foo Fighters laser show in LSC's massive IMAX Dome Theater.
Get tickets now for a discounted online price. Tickets are $20 per person. There will be a $5 additional charge for all tickets purchased at the door on the night of the event.
---
Thursday 
2. New Play Festival
February 9 @ 7:00 PM
Merseles Studios, 339-345 Newark Ave.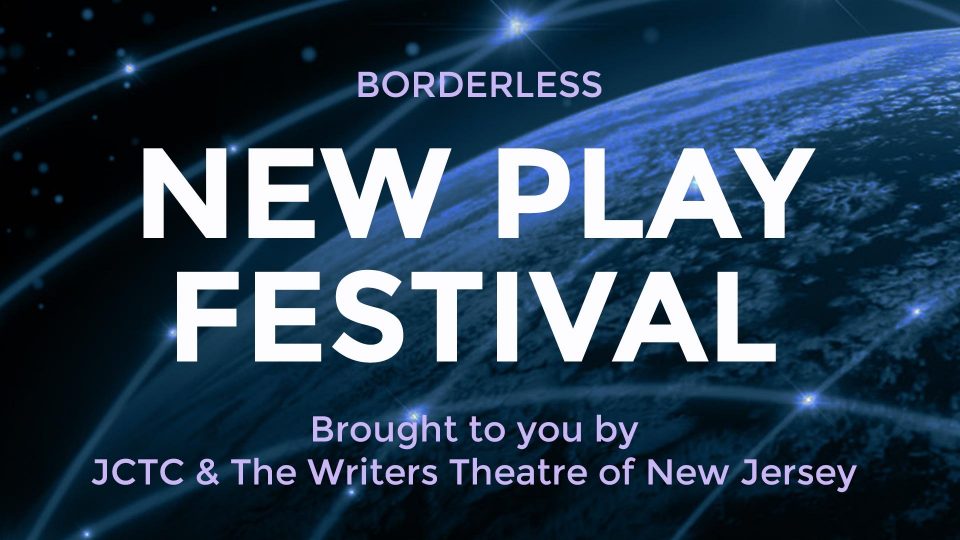 JCTC presents the first annual New Play Festival, a series of staged readings of new plays by established and emerging playwrights held in Jersey City. It starts with Fourth Planet by Dano Madden, and runs through March 25th with a different play each time. Check out the calendar for the rest of the dates and details!
3. Weekly Party at Miss Wong's
February 9 @ 9:00 PM – 2:00 AM
Miss Wong's at Talde, 8 Erie St.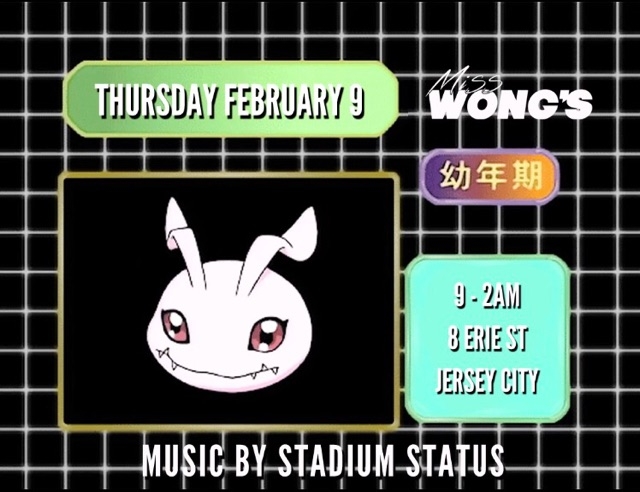 The snow might be falling, but that doesn't mean you can't have some fun! Hang out at Miss Wong's for some drinks and a good time.
Friday
4. Take Thy Beak from Out My Heart – an Anti-Valentine event
February 10 @ 7:00 PM – 10:00 PM
The Raven Gallery & Boutique, 304 Newark Ave. #1W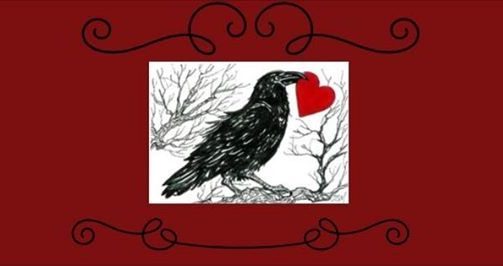 Not much of a Valentine's Day person? Catch this 3rd annual anti-Valentine's Day event! Stop by for a special cocktail, some anti-valentine activities, and a celebration of you! You can also catch their recent show, Nevermore. 
5. Midnight Market Jersey City
February 10 @ 7:30 PM – 12:00 AM
147 Harborside Financial Center
21+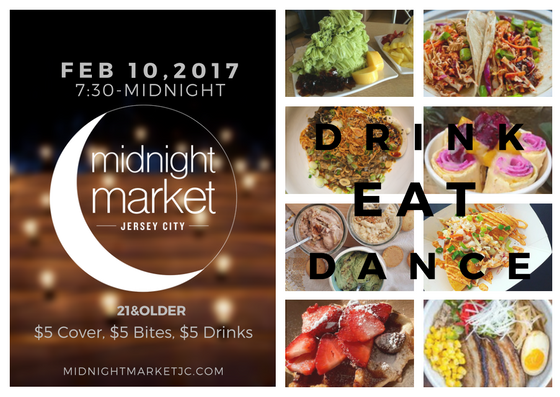 Midnight Market Jersey City is finally back on February 10th! Enjoy food and drinks, and have some fun. There'll be 20 vendors, and a foodie pre-party from 6:30PM – 7:30PM. Don't miss out!
Saturday
6. 305 ❤️'s 201
February 11 @ 10:00 PM – 2:00 AM
Miss Wong's at Talde, 8 Erie St. 
21+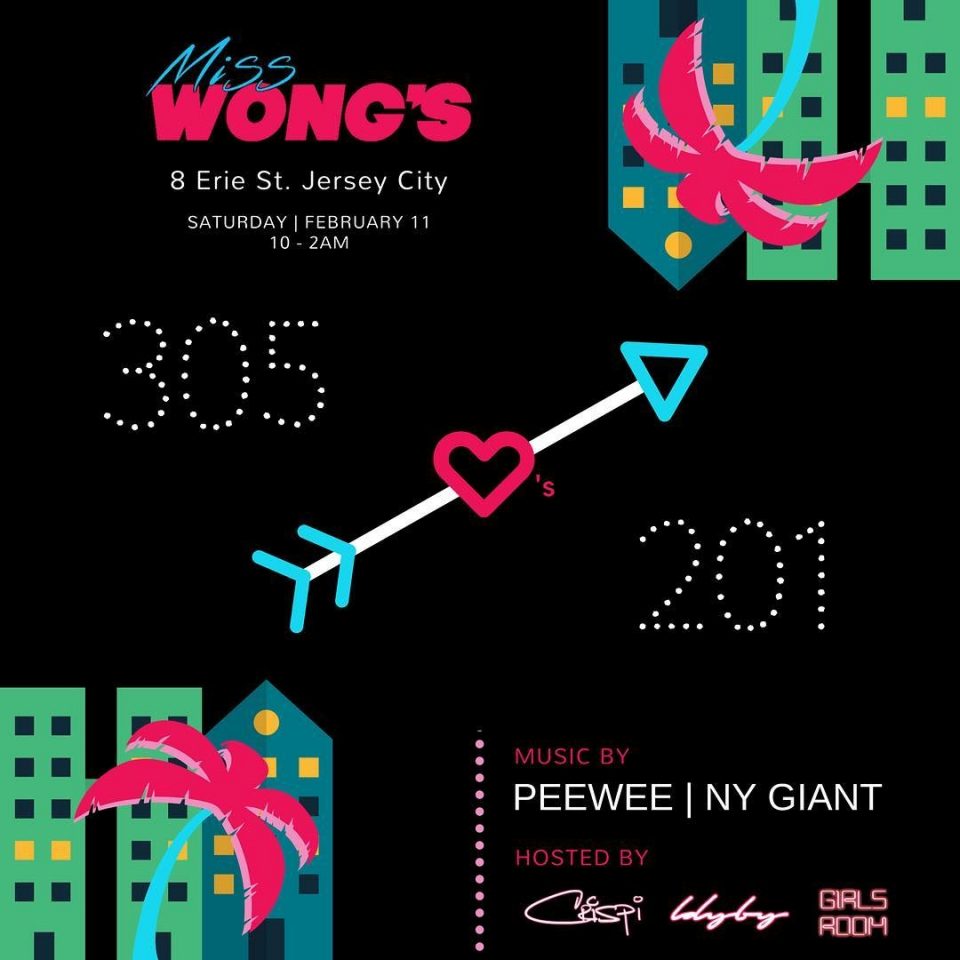 Have a fun time (and celebrate girl power) at Miss Wong's with Crispy and the lovely ladies of Ldyby and The Girl's Room!
7. Me, Myself and We: Valentine's Day Concert/Open Mic
February 11 @ 7:00 PM 
Light Rail Cafe, 237 Randolph Ave.
21+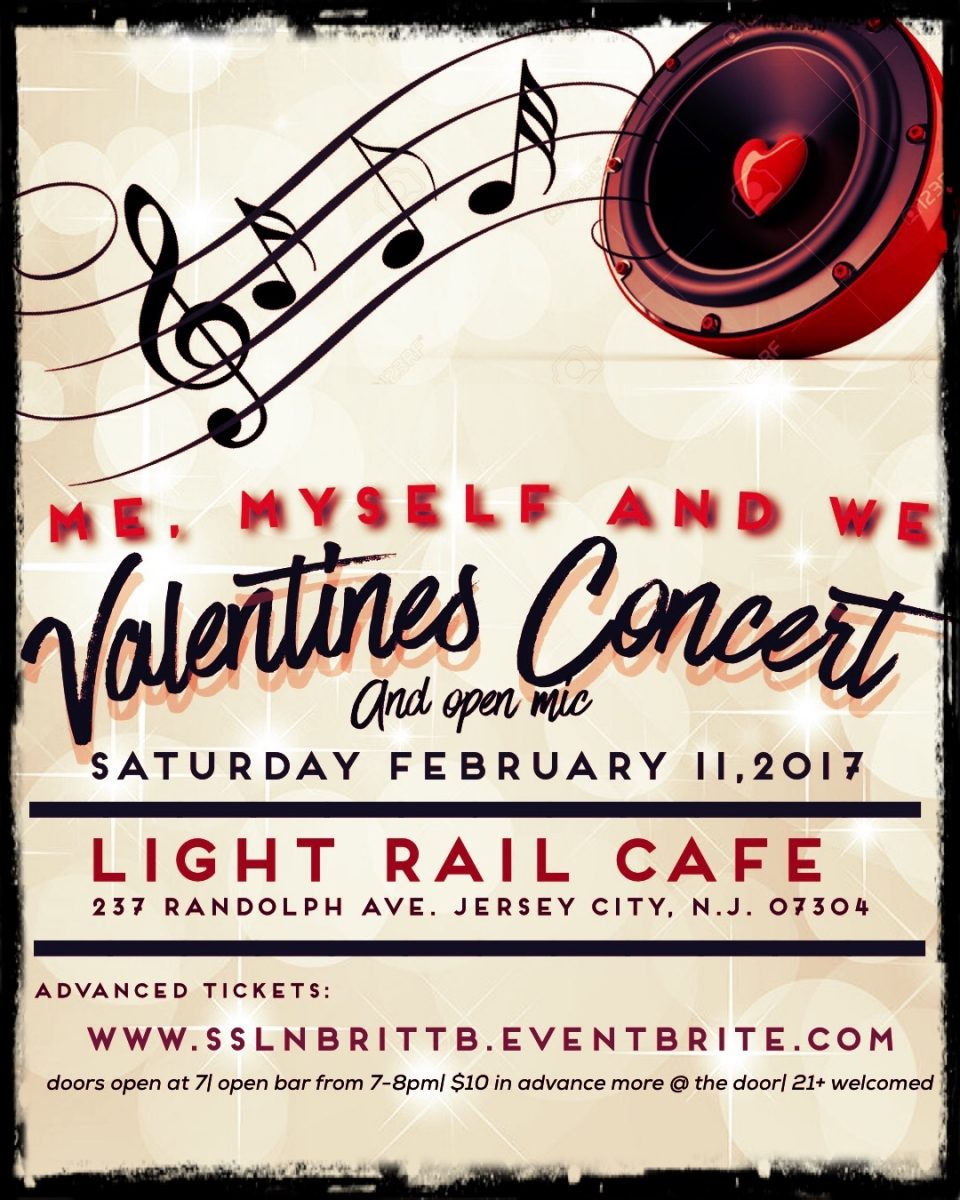 StarrStyleLife and BrittanyRose presents their first annual ME, MYSELF, and WE Concert and Open Mic. A ticket includes a one-hour open bar for beer, wine and sangria.
Sunday
8. Diversity Event – Benefit Refugee Families in JC
February 12 @ 11:00 AM – 1:00 PM
109 Christopher Columbus Dr.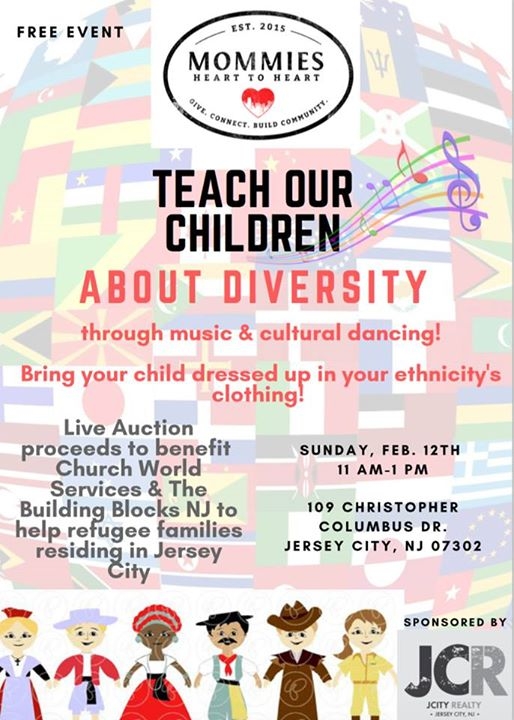 As one of the most diverse cities in the country, it only makes sense to celebrate Jersey City's diversity and teach children about different cultures. Through dance, music, and arts and crafts, bring your children to appreciate various cultures!
9. Jersey City LGBT Wedding Expo
February 12 @ 12:30 PM – 3:30 PM
The Liberty House Restaurant, 76 Audrey Zapp Dr.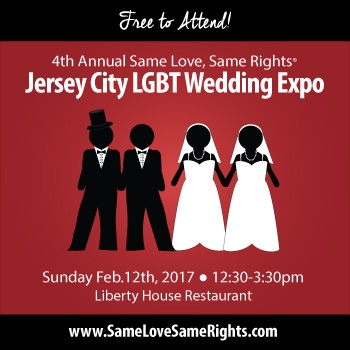 There'll be an LGBT Wedding Expo this weekend (perfect timing with Valentine's Day coming up!) hosted by The Liberty House Restaurant. Mingle with professionals who'll help bring everything together for your dream wedding. It's free, but RSVPs are highly suggested! Check out SameLoveSameRights.com for more info.