If you're looking for something fun to do this weekend, try a virtual event, a private showing, or an outdoor gathering in the area! Check out some local recommendations.
---
Jersey City
Exhibition Openings
November 20 – January 23
Novado Gallery, 110 Morgan St
Two new exhibitions are opening at Novado Gallery this weekend: Thyra Moore's "Escape" and Robert Lach's "So Far." They are available to view by appointment.
Website: http://www.novadogallery.com/
Virtual Drag Bingo with Vanity Ray
November 20 @ 8PM – 10PM
Every week, Art House Productions and Vanity Ray host a Virtual Drag Bingo night. Be sure to register and buy your bingo boards for Divas Week!
Website: https://www.arthouseproductions.org/collections/art-house-online/products/dragbingo1120
Beginner Skate with Shred.Co
November 21 @ 8AM – 10AM
Berry Lane Park
The city and Shred.Co are bringing skate instructors to Berry Lane Park for a beginner skate session. Sign up is not required, but make sure you have protective skate gear for the day!
Drag Brunch
November 21 @ 12:30 PM
Jersey Social,  837 Jersey Ave
Stop by  Jersey Social for brunch and enjoy a Drag Show with Kimmy Sumony! There'll be $20 carafe specials and music. The show starts at 1PM, with brunch seating beginning at 12:30PM.
Website: https://jerseysocialnj.com/
Making Mammoths Opening
November 21 @ 10AM – 5PM
Liberty Science Center, 222 Jersey City Blvd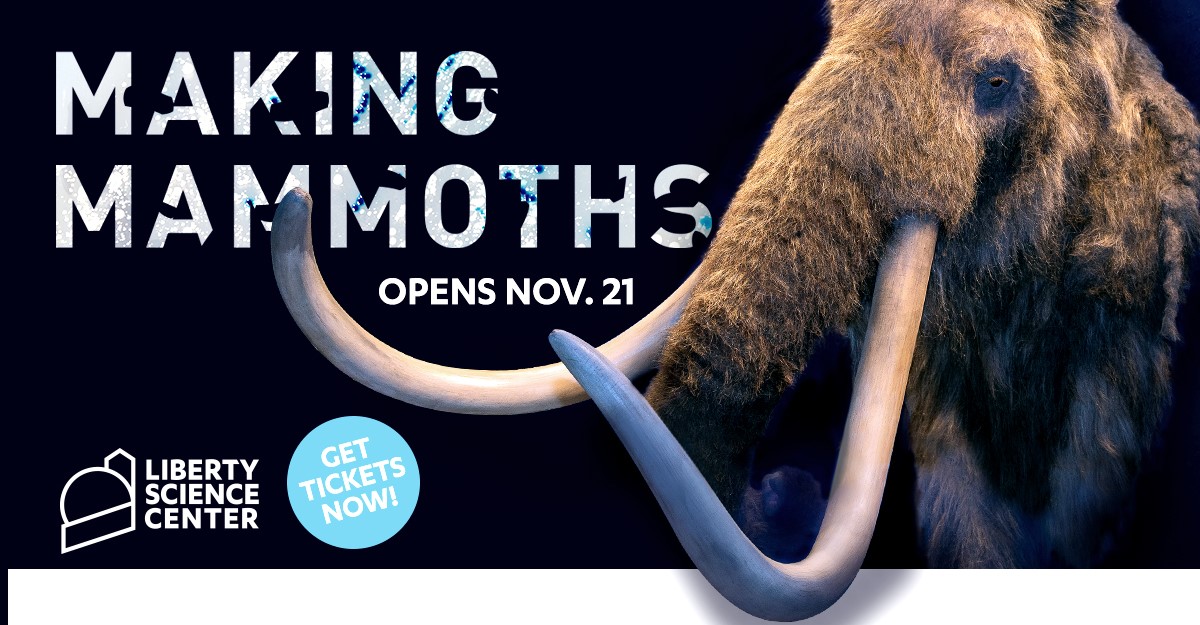 Liberty Science Center's new Making Mammoths exhibit opens this weekend, exploring the "de-extinction" effort to bring back mammoths. The exhibit is included in a general admission ticket to the Science Center.
Website: https://www.facebook.com/events/3449251315144559/
Movies at Loew's Jersey Theatre – Planes, Trains, and Automobiles
November 21 @ 6PM
Loew's Jersey Theatre, 54 Journal Sq
Stop by Loew's Jersey Theatre for a movie night! Tickets are available on their website for $8 per adult, $6 per kid/senior.
Website: https://www.facebook.com/events/791205518399824/
Hoboken
The Hoboken Flea
until December 15
564 1st St
The Hoboken Flea has extended their hours till December 15th! From Tuesday to Sunday each week, you can shop from several local vendors for art, clothing, home goods, and more.
New York City
New York Tri-State Black Restaurant Week
through November 22
This is the last weekend of the New York Tri-State Black Restaurant Week. Enjoy special menus from participating restaurants, all available on the Black Restaurants Week website.
Website: https://blackrestaurantweeks.com/event/new-york-black-restaurant-week/
Architecture & Design Film Festival
until December 3
This year, the Architecture and Design Film Festival is going online. Through December 3, you can stream films and programs. Single tickets are available as well as All Access passes and 5-ticket packages for films.
Website: https://adfilmfest.com/
The Greens
The Rooftop at Pier 17, 89 South St
The Greens now feature socially distanced cabins for guests to enjoy cocktails and dishes during the winter season! You can try reserving your cabin or walk in for availabilities.
Website: https://thegreens.pier17ny.com/