Between Cinco de Mayo and the spring fever, it's a jam-packed weekend!
---
Cinco de Mayo Events
Countdown to Cinco
May 2 – May 5
Zeppelin Hall, 88 Liberty View Dr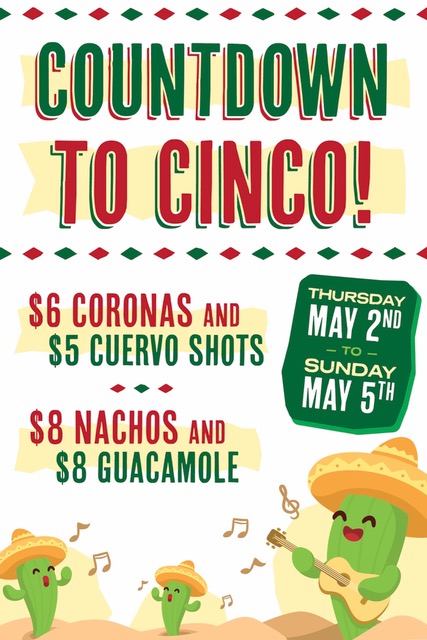 All weekend, Zeppelin Hall will have food and drink specials for Cinco de Mayo!
Cinco de Mayo Weekend
May 3 – May 4
Mezcal Kitchen, 665 Newark Ave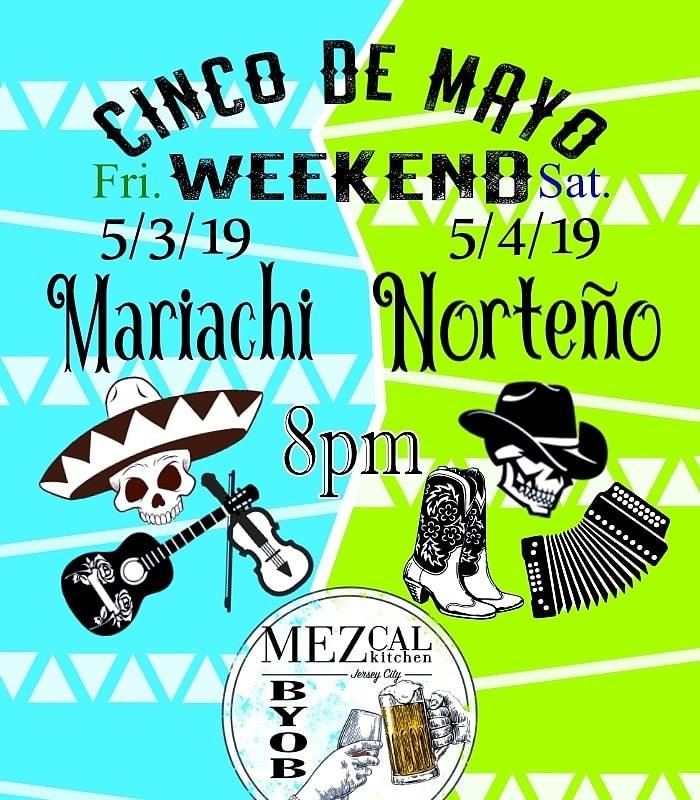 Mezcal Kitchen is hosting a weekend with Mariachi and Norteño each day. It's BYOB!
Event Details
Jersey City Food Truck Fest
May 4 @ 12:00 PM – 7:00 PM
Urby Parking Lot, 200 Greene St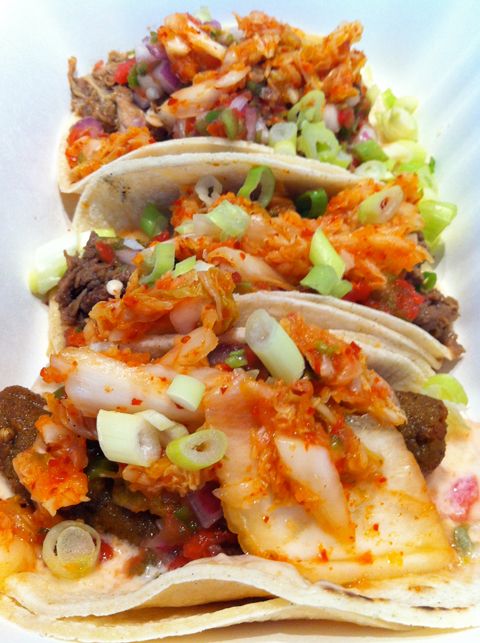 Enjoy food from over 20 food trucks, activities for kids, and drinks!
Event Details
Hudson Hall Cinco de Mayo Brunch
May 5
Hudson Hall, 364 Marin Blvd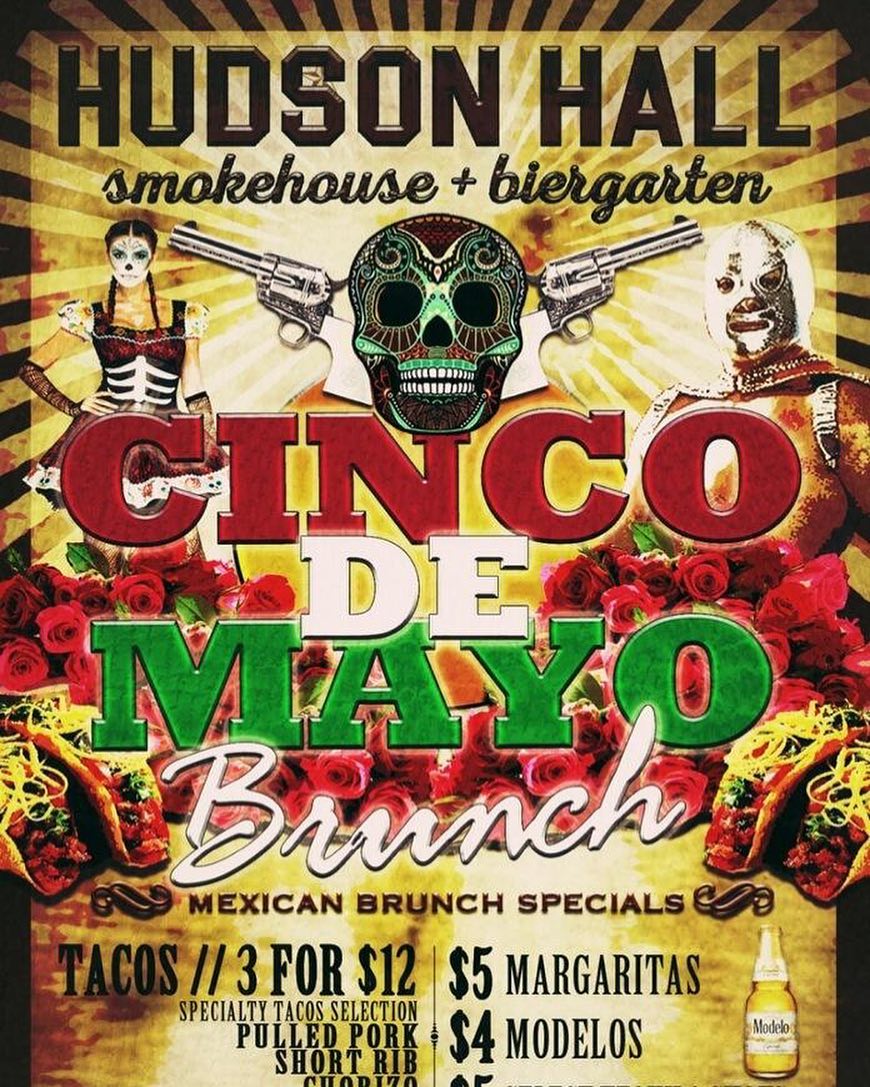 Enjoy a Cinco de Mayo brunch with 3 for $12 tacos, along with drink specials.
2nd Annual Block Party
May 5 @ 12:00 PM – 8:00 PM
Gringo's, 12 Coles St
Stop by for a taco eating contest, giveaways, and more.
Event Details
Cinco de Mayo
May 5 @ 12:00 PM – 9:00 PM
Orale Mexican Kitchen, 341 Grove St
Enjoy a prix fixe menu with cocktail additions and music provided by a DJ all day long.
Event Details
Cinco de Mayo Drinks
May 5 @ 2:00 PM – 8:00 PM
Corgi Spirits, 1 Distillery Dr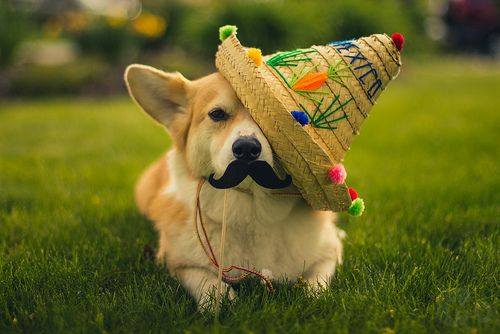 Celebrate Cinco de Mayo with the Birmingham Blush for only $8 and, if the weather allows, a game of cornhole on the patio.
Event Details
Other Events
Festival Ethereal
May 2 @ 7:00 PM – 11:30 PM
Kolo Klub, 1422 Grand St, Hoboken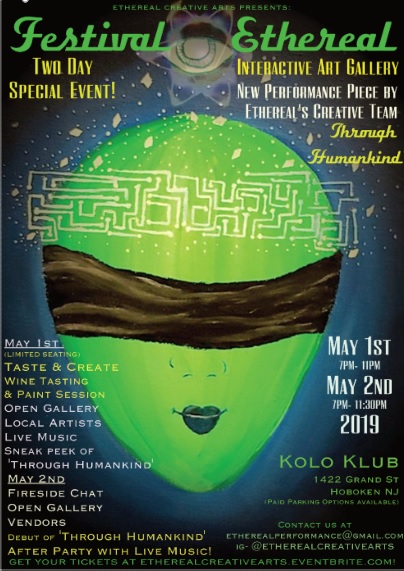 Stop by for an interactive art installation, a fireside chat, vendors, and an after party with live music.
Event Details
Los Dos Jersey City Grand Opening
May 3 @ 3:00 PM – 11:00 Pm
Los Dos, 100 York St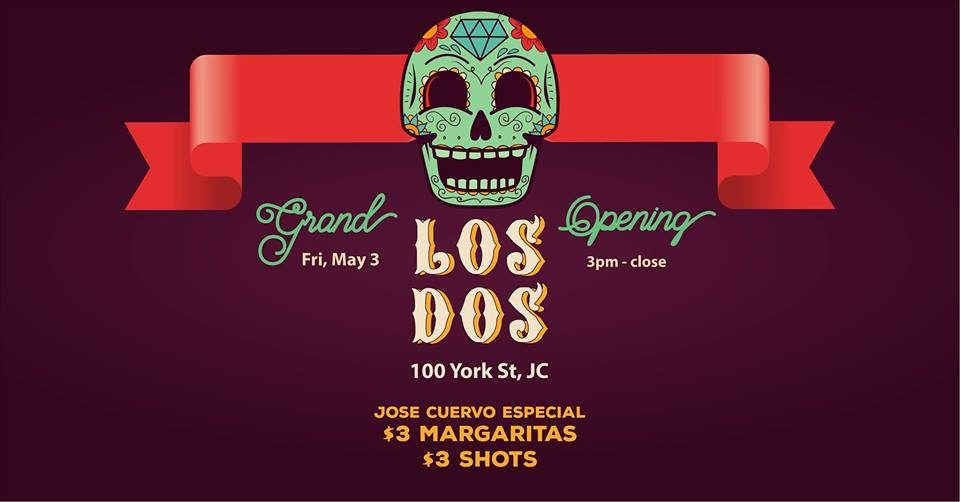 Join Los Dos for their grand opening and drink specials!
Event Details
3rd Annual Easter Egg Hunt
May 4 @ 11:00 AM – 3:00 PM
Leonard Gordon Park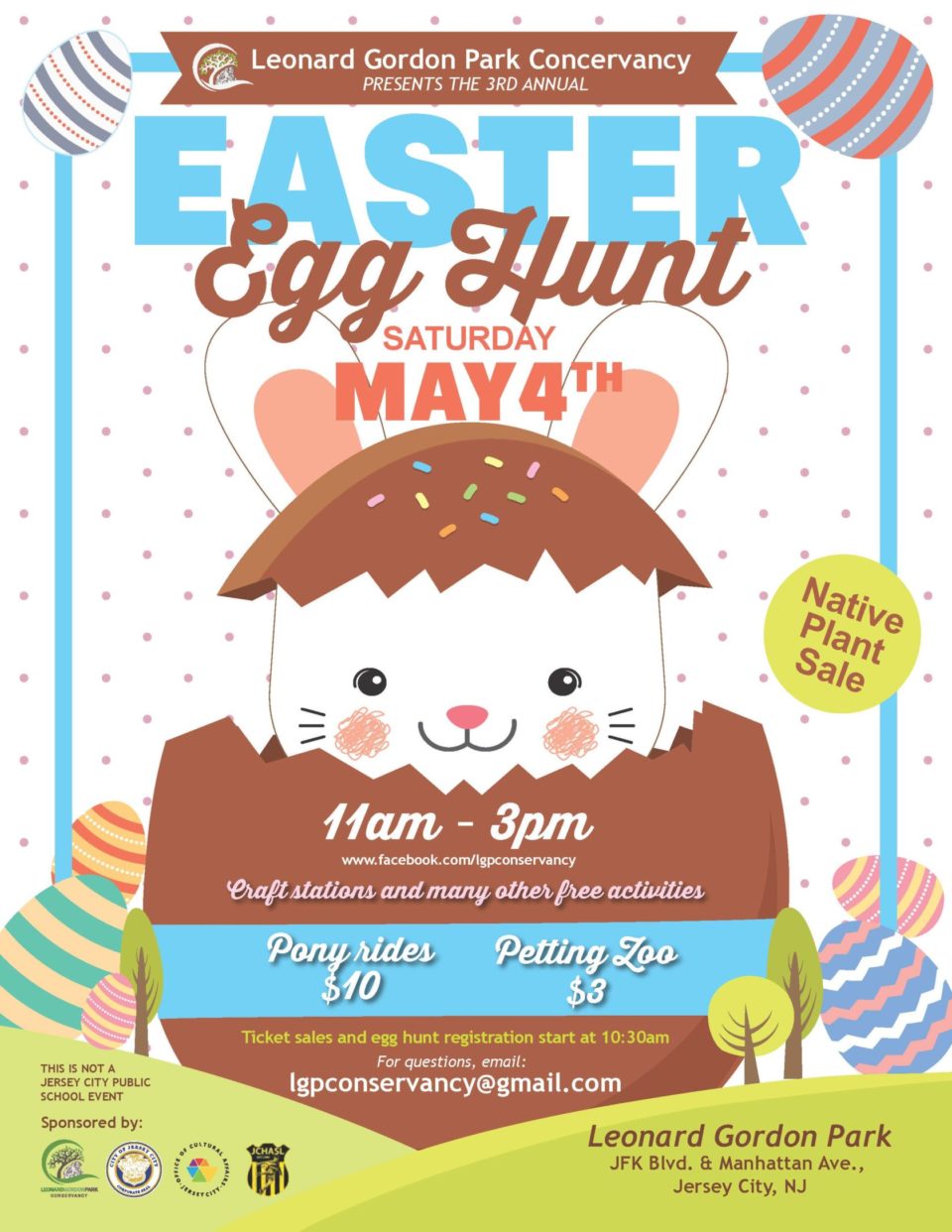 The Leonard Gordon Park Conservatory is hosting its Easter egg hunt this weekend. There'll also be pony rides and a petting zoo.
Event Details
Grand Opening Fundraiser Exhibition: Somewhere We Landed
May 4 @ 4:00 PM – 7:00 PM
Drawing Rooms, 926 Newark Ave

Celebrate the grand opening of Drawing Rooms' new space with a new exhibition.
Event Details
Newport Fiesta 5K
May 4 @ 5:00 PM
Newport Green Park, Washington Blvd & 14th St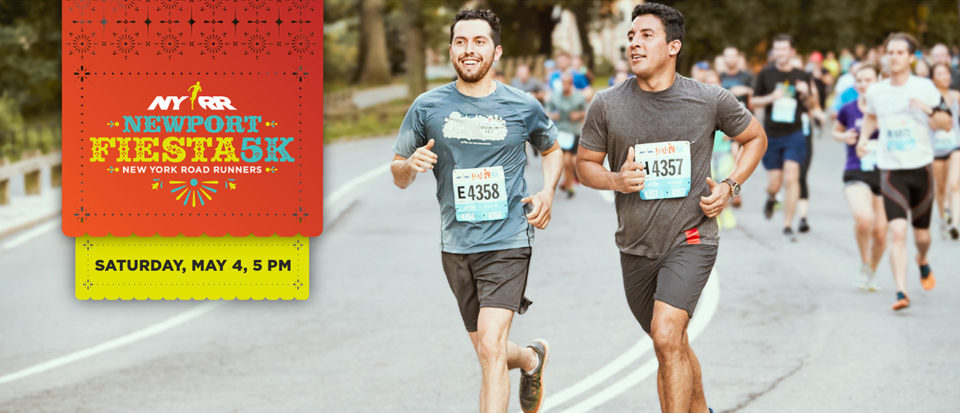 Register ahead of time and participate in the Newport Fiesta 5K! There'll be fun activities afterward, and there's even an event for kids.
Event Details
Star Wars Day Party
May 4 @ 9:00 PM
FM, 340 3rd St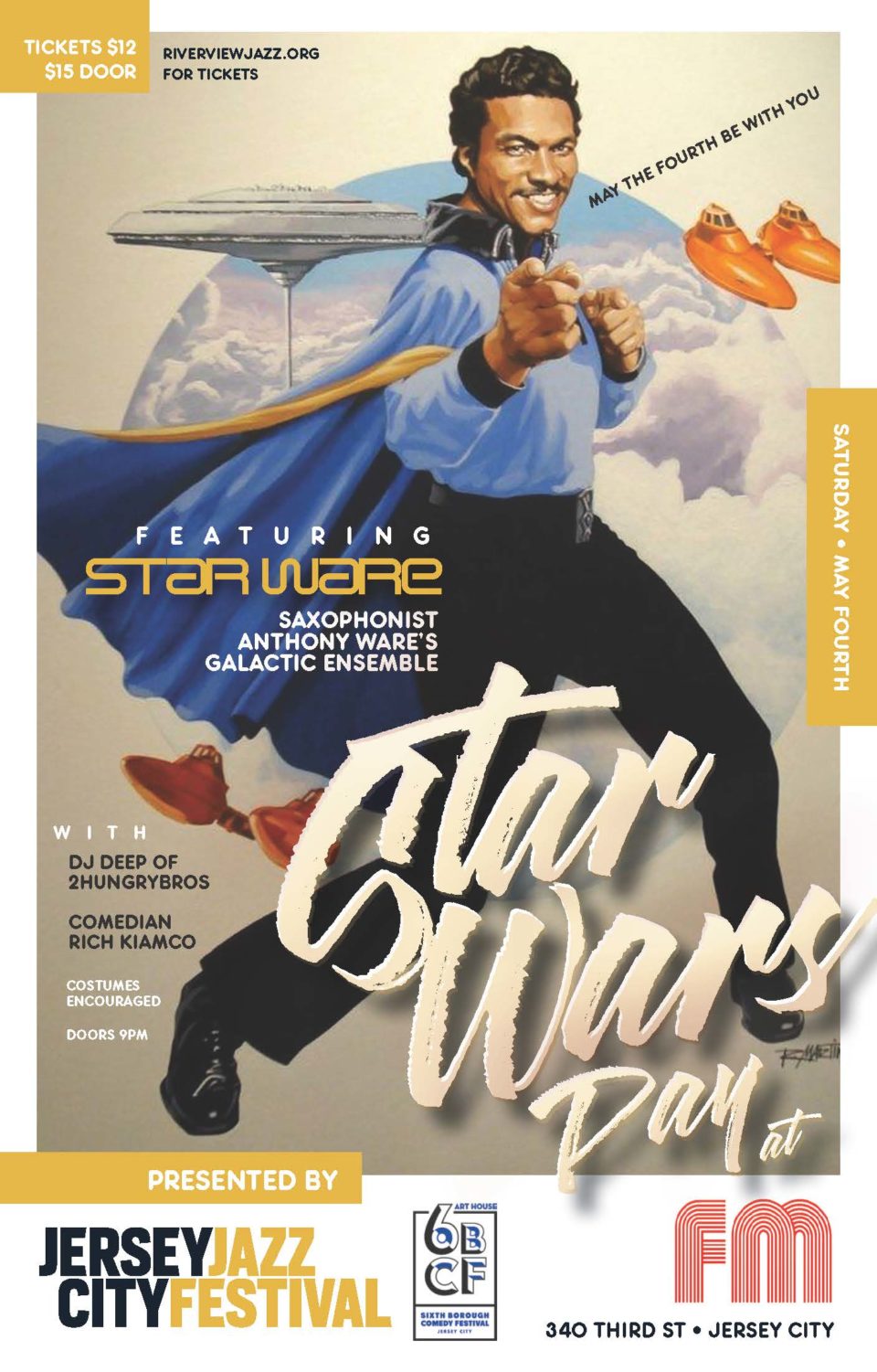 Saxophonist Anthony Ware's galactic ensemble Star Ware will be performing at FM! Tickets are $12
Event Details
Hoboken Arts & Music Festival
May 5 @ 11:00 AM – 6:00 PM
Washington St, Hoboken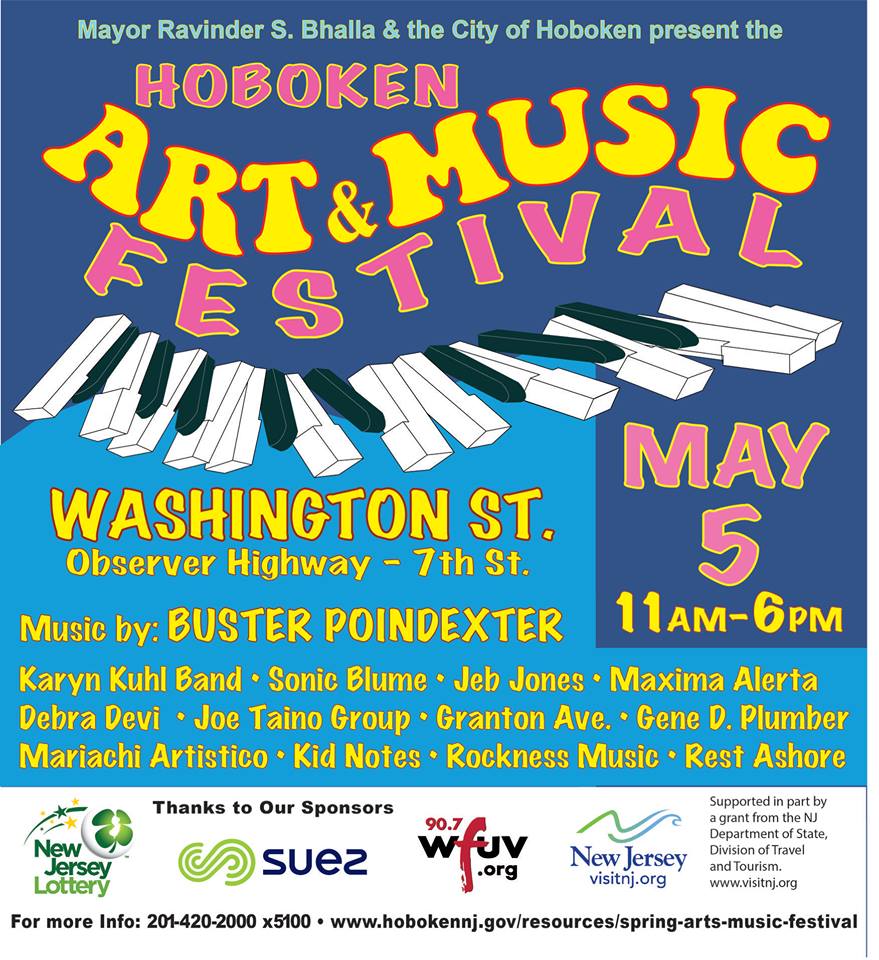 Enjoy a day with over 300 artists, crafters, and food vendors as well as 3 stages of music.
Event Details