This weekend is filled with a bunch of fun-filled events! Check out what events we're particularly excited for, from parties to fitness fairs.
Don't see anything you're interested in, or want to find some events for the rest of the week? Our Event Calendar has plenty of options!
---
Featured Events
LSC After Dark: Grecian Gala
May 18 @ 6:00 PM – 10:00 PM
Liberty Science Center, 222 Jersey City Blvd.
21+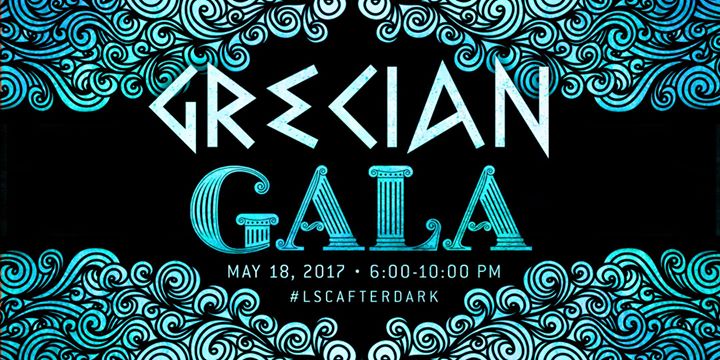 Follow the siren call and join LSC at their epic party inspired by ancient Greece. Immerse yourself in Greco-Roman mythology, philosophy, and mathematics and learn how much of our modern world was influenced by this ancient era. Test your brains and braun in the challenges of the gods. Indulge in wine and merriment!
Event Details
JC Fitness Fair
May 20 @ 11:00 AM – 2:00 PM
City Hall, 280 Grove St.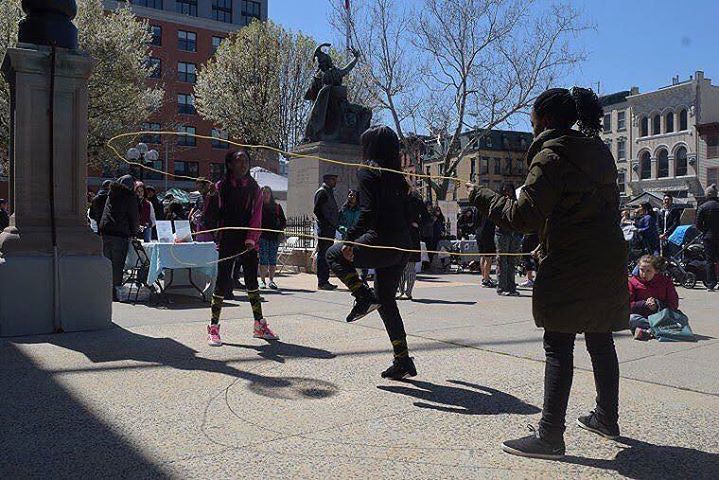 Join us for the 2nd annual JC Fitness Fair, happening on May 20th at City Hall Plaza in Jersey City. Last year, JC Families & ChicpeaJC organized a fun event with the local fitness and health businesses in our community. It was a full day of free workout demos with an amazing turnout of over 1000 people! We're doing it again this year and we hope it'll be bigger and better, with more vendors, more demo classes, and more fun. We hope to see you all there!
Event Details
---
Thursday
3. 14th Annual Black & White Ball
May 18 @ 6:00 PM – 9:00 PM
The Gallery at Liberty Prime, 111 Montgomery St.
$100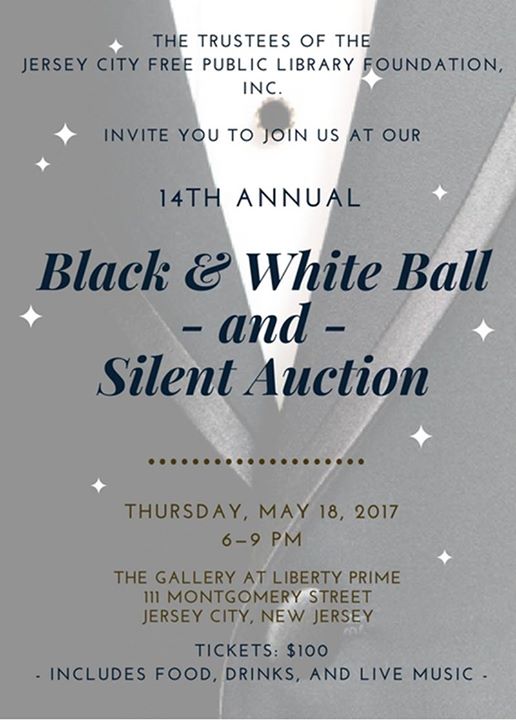 Join the Trustees of the JC Free Public Library Foundation for their 14th Annual Black & White Ball, celebrating and showcasing the renovations of Jersey City's Main Library.
Event Details
4. Buss Ah Wine
May 18 @ 9:00 PM – May 19 @ 2:00 AM
Miss Wong's at Talde, 8 Erie St.
21+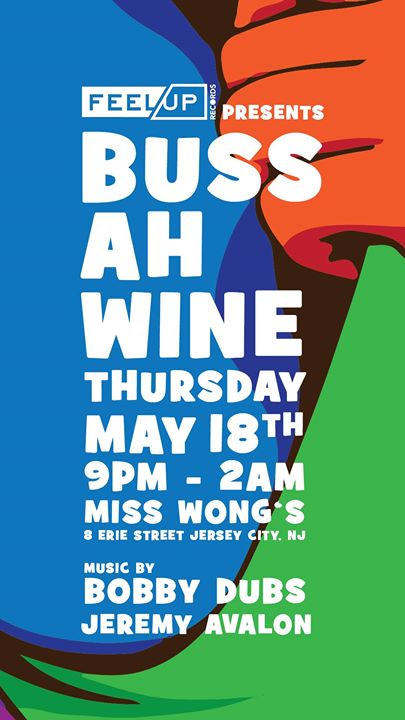 Feel Up Records presents BUSS AH WINE – a Caribbean night at Miss Wong's! Enjoy music from genres like Reggae , Dancehall, and Dembow.
Event Details
Friday
5. In Lak'Ech
May 19 @ 8:00 PM
Grassroots Community Space, 54 Coles St.

No Peeking Theatre and Grassroots Community Space present a compilation of written works that discuss the Latin American Experience. In Lak'Ech is meant to discuss the diverse perspectives of the Latin American Experience through mediums like poetry, scripts, and personal narratives.
Event Details
Saturday
6. 14th Annual Health and Fitness Event Expo
May 20 @ 10:00 AM – 2:00 PM
Boys & Girls Clubs of Hudson County, 225 Morris Blvd.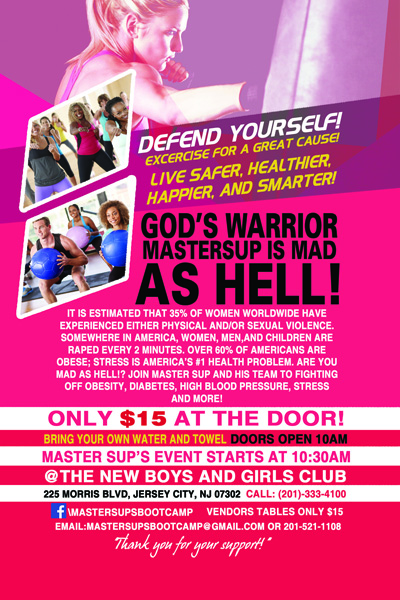 Join Master Sup for an afternoon filled with fitness and fun through activities like a yoga class and self-defense fitness!
Event Details
7. Soaring Heights Charter School's 2nd Annual Health Fair
May 20 @ 11:00 AM – 2:00 PM
Soaring Heights Charter School, 1 Romar Ave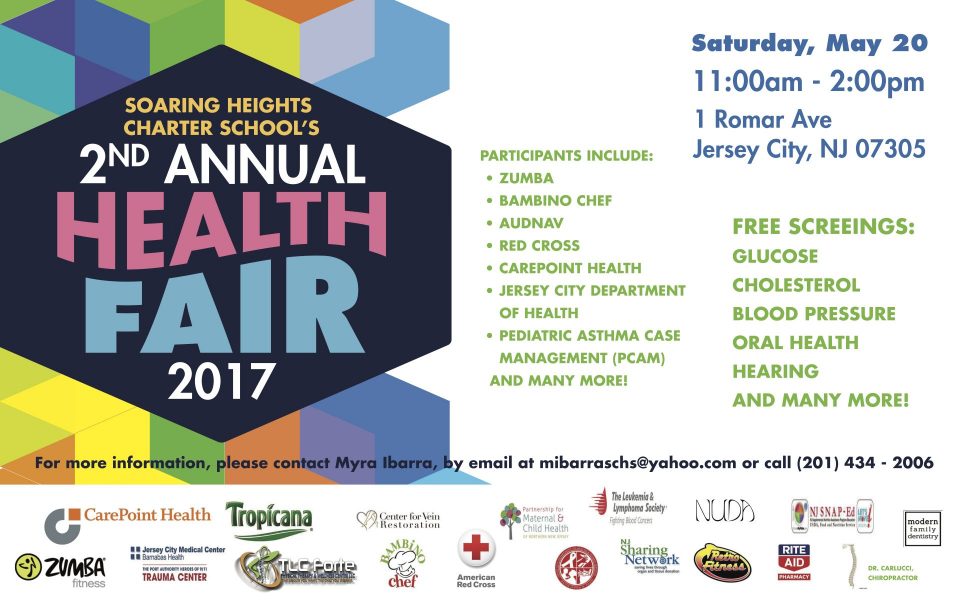 Join Soaring Heights Charter School for their second annual health fair, featuring free screenings for things like blood pressure, cholesterol, or glucose!
Event Details
8. 3rd Annual Central Ave Auto & Music Show
May 20 @ 11:00 AM – 5:00 PM
Central Avenue's Municipal Parking Lot, 352 Central Ave.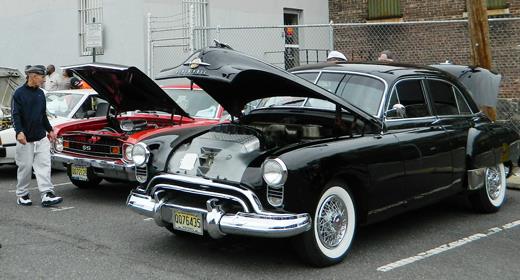 Join Central Ave for their third annual auto and music show, featuring a range of entertainment and activities! There'll be performers, face-painting, a mix of classic and exotic cars, and more family-friendly fun!
Event Details
9. Soled Out's One Year Anniversary
May 20 @ 11:00 AM – 7:00 PM
Soled Out JC, 633 Newark Ave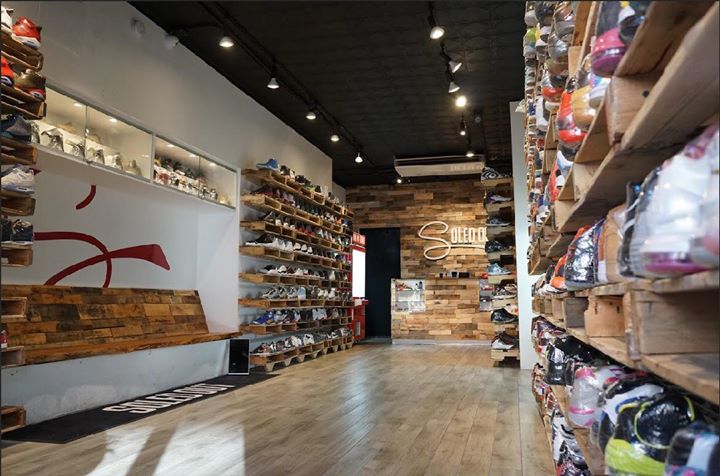 Join Soled Out for their one-year anniversary! Over 100 pairs of sneakers will be discounted for the day.
Event Details
10. One Year Anniversary of The Clearport
May 20 @ 12:00 PM – 8:00 PM
The Clearport, 769A Bergen Ave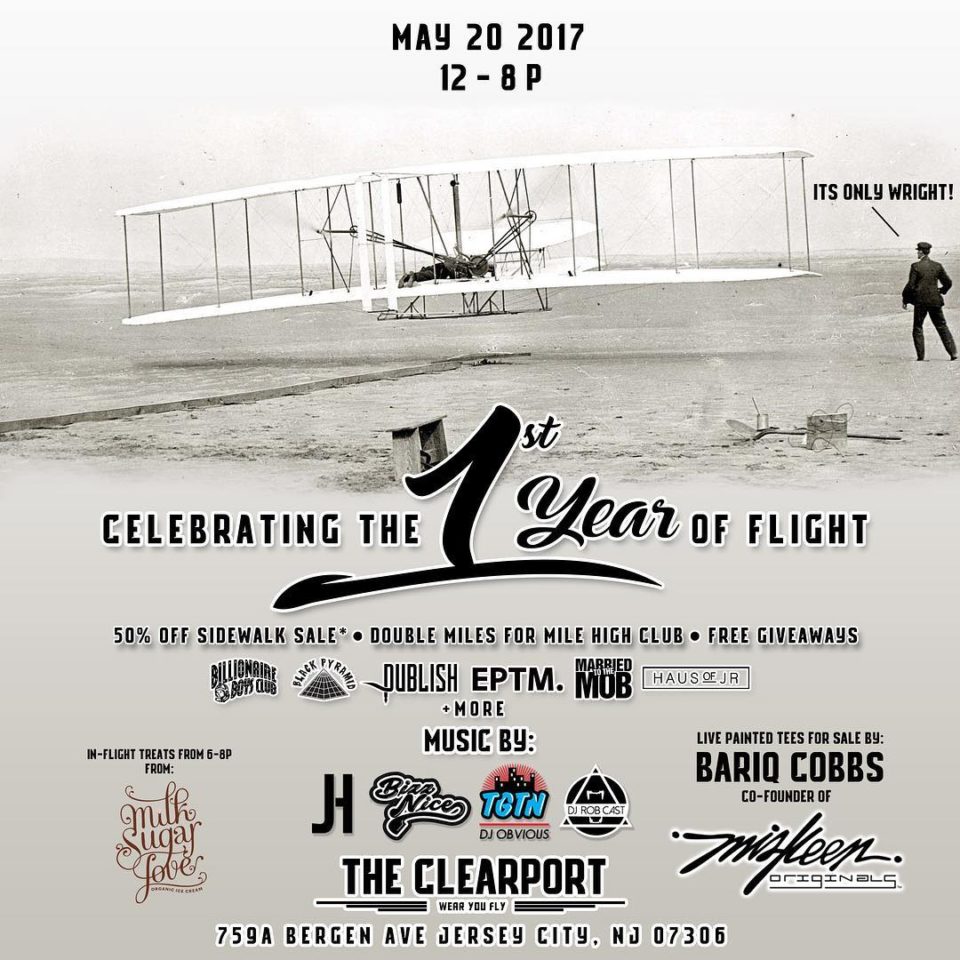 Join The Clearport as they celebrate one year of business! Enjoy a 50% Sidewalk sale, double mileage for the Mile High Club, free giveaways, and treats!
Event Details
11. JC Oddities Market Returns!
May 20 @ 12:00 PM – 8:00 PM
Cathedral Hall, 380 Montgomery St.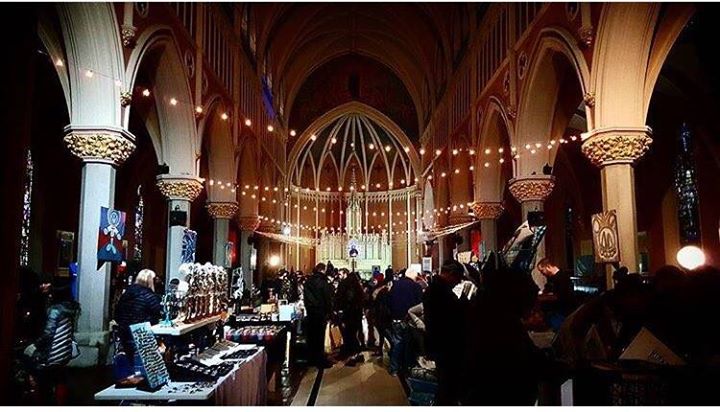 Enjoy 2 floors of fantastic finds at Cathedral Hall as the JC Oddities Market returns for the season! There'll be new vendors, old favorites, and talented artists present for the night!
Event Details
12. 6th Annual Pushing Up the Daisies Festival Event Navigation
May 20 @ 1:00 PM – May 21 @ 2:30 AM
Historic Jersey City & Harsimus Cemetery, 435 Newark Ave.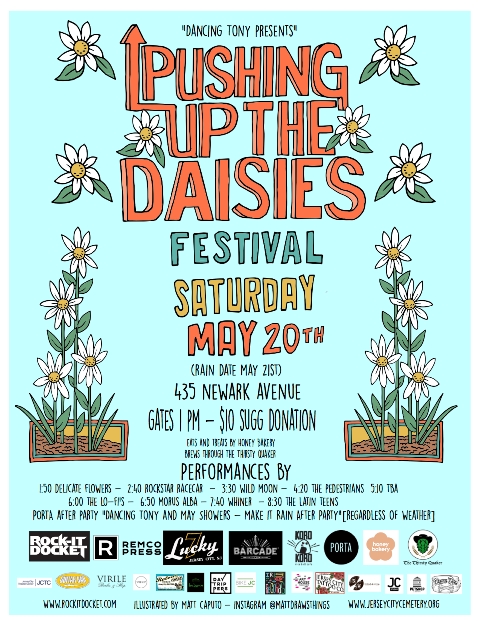 Join Dancing Tony for the 6th annual Pushing Up The Daisies Festival! Enjoy live music all night long.
Event Details
Sunday
13. Sale to Benefit Church World Service
May 21 @ 11:00 AM – 5:00 PM
Grace Church Van Vorst, 39 Erie St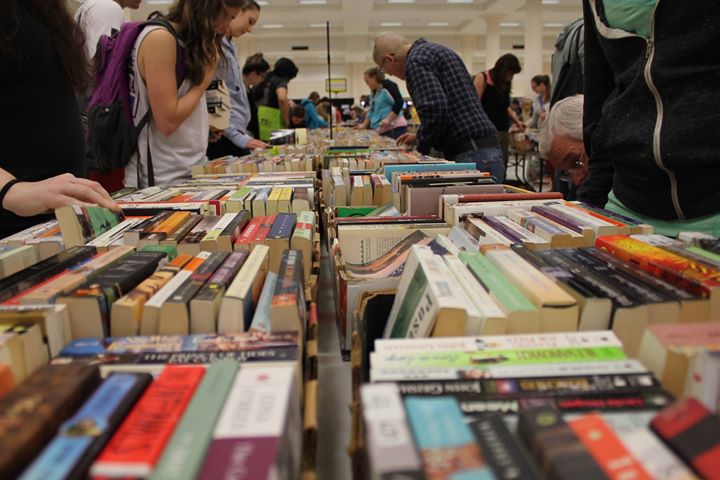 Grace Van Vorst is proud to host its first giant sale with thousands of books, CDs, DVDs, and video games! Sale proceeds benefit Church World Service, an organization that provides assistance to locally-resettled refugees from around the world.
Event Details
---
Upcoming Events
Fun(d)raiser for Mayor Steven Fulop
June 8 @ 6:30 PM – 8:30 PM
Talde, 8 Erie St.


Join us in supporting Mayor Steven Fulop for a Fun(d)raiser at Talde in Jersey City hosted by ChicpeaJC. Come meet your neighbors, hang out with our Mayor and enjoy the sounds of DJ Prestige.
Event Details