While Jersey City is a bustling hub of cool things to do with easy access to NYC, it is also home to a major state park. A few weekends ago, I had the opportunity to do some exploring and what better place to do it than Liberty State Park! Now I admit, diving into the Hudson River on a Saturday isn't my exact definition of a good time, but I decided to put myself out there, learn a thing or two, and explore the estuary!  So keep reading to find out what's really in the Hudson!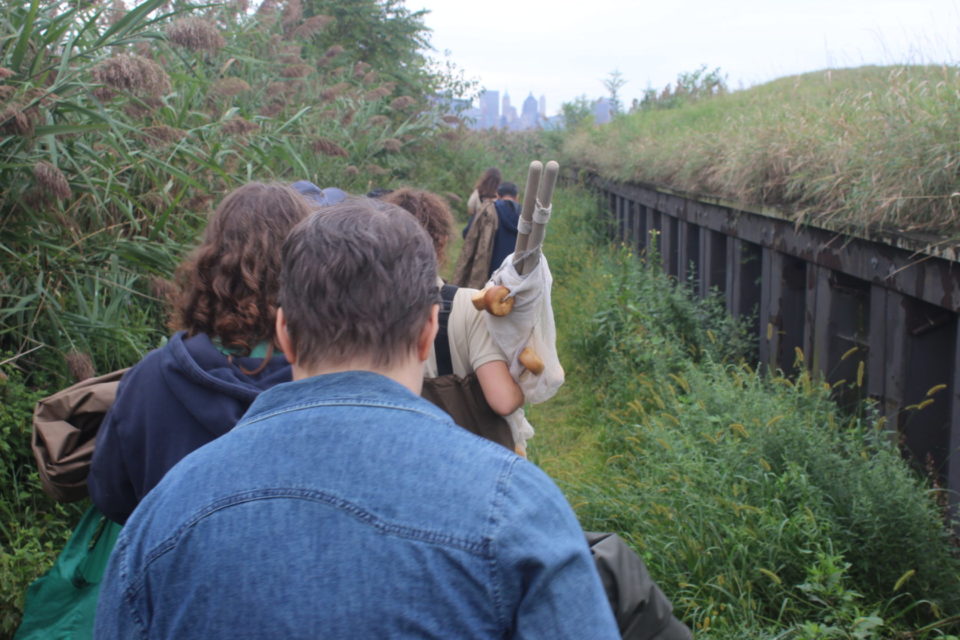 We set out on the path to the Hudson at about 9am on an overcast Saturday with all supplies in hand. It's best to bring sunscreen and bottled water to any Liberty State Park tour. Even when the skies are overcast, the suns rays can still affect your skin!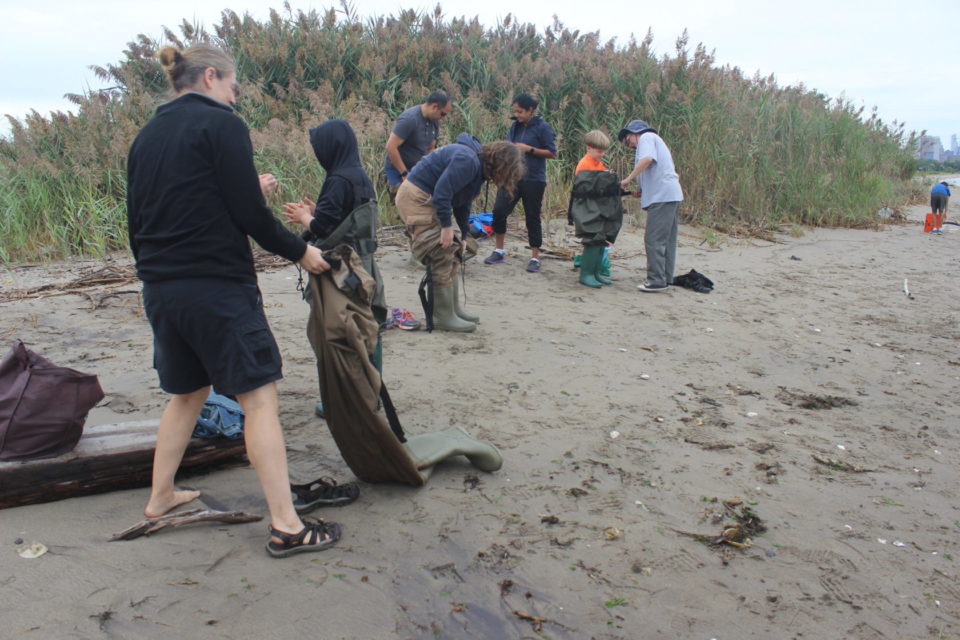 Next, we geared up and put on the appropriate clothing which included water suits and boots. All equipment was provided by Liberty State Park, so you don't have to worry about that. This event is also very kid friendly, but I would recommend it most to kids between the ages of 5-12.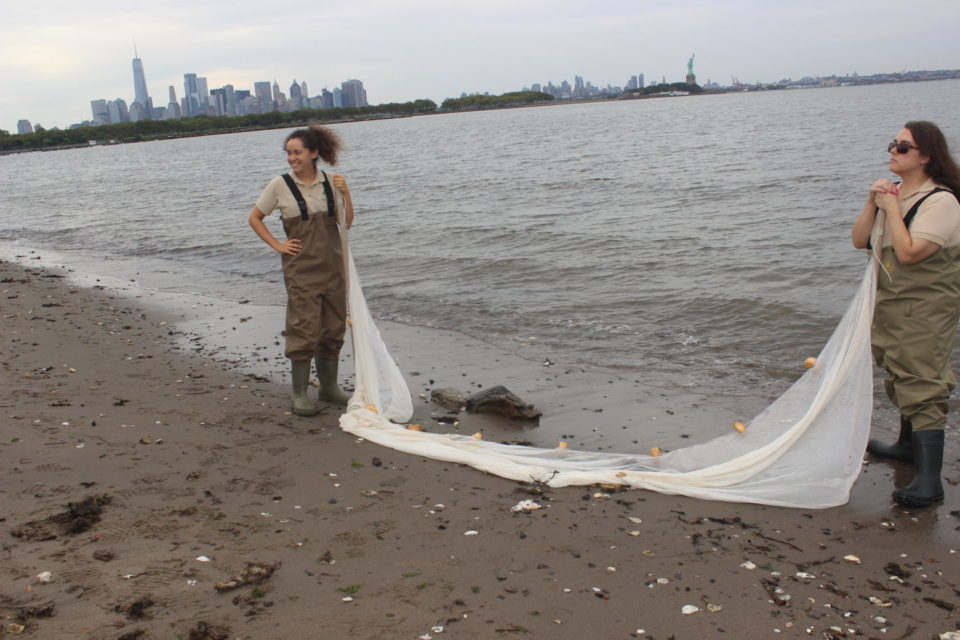 A long net was used to filter the water but still gently catch the fish and specimen in the water!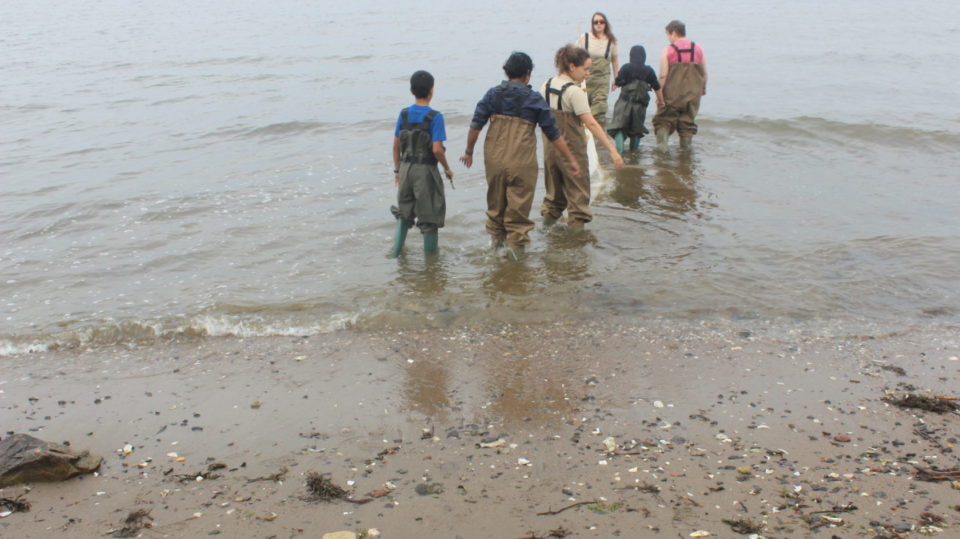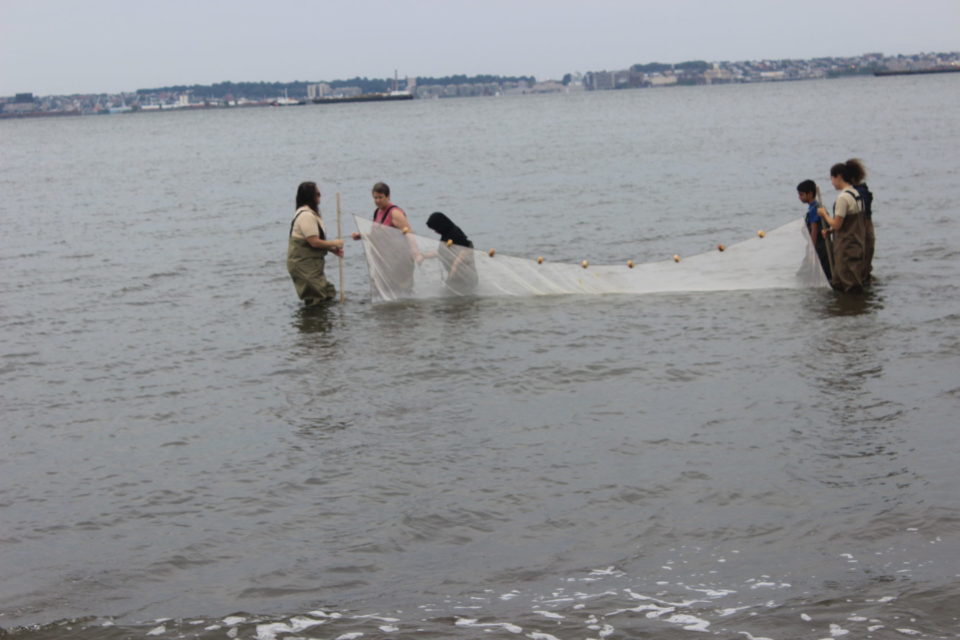 We broke down into groups and took turns holding the net and guiding it through the water to see what would come up. And here's what we found!
It may just look like algae, but upon a closer look, there are tiny fish and baby crabs in the net, which we placed into a bucket of water for safe keeping.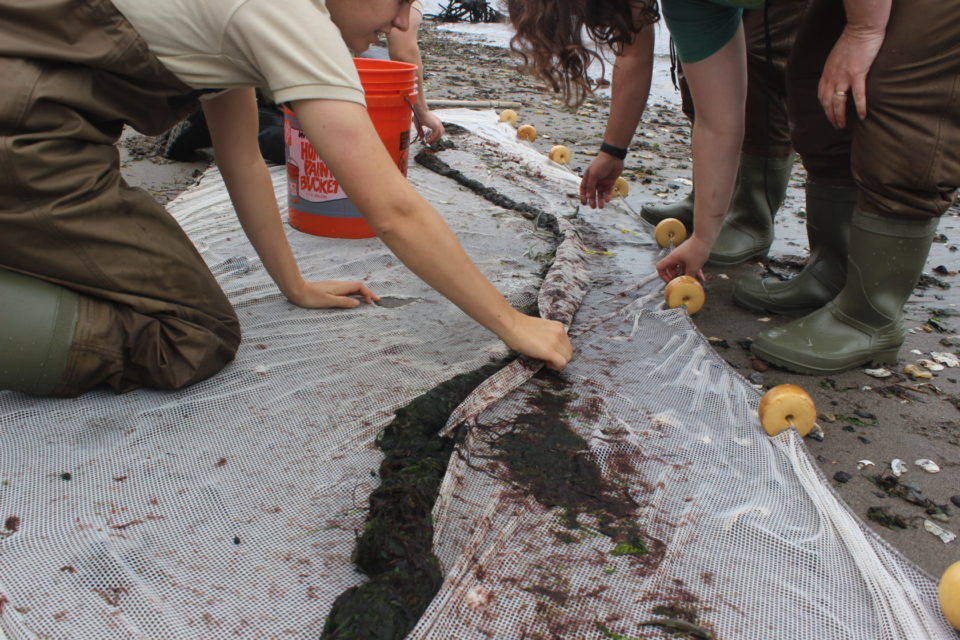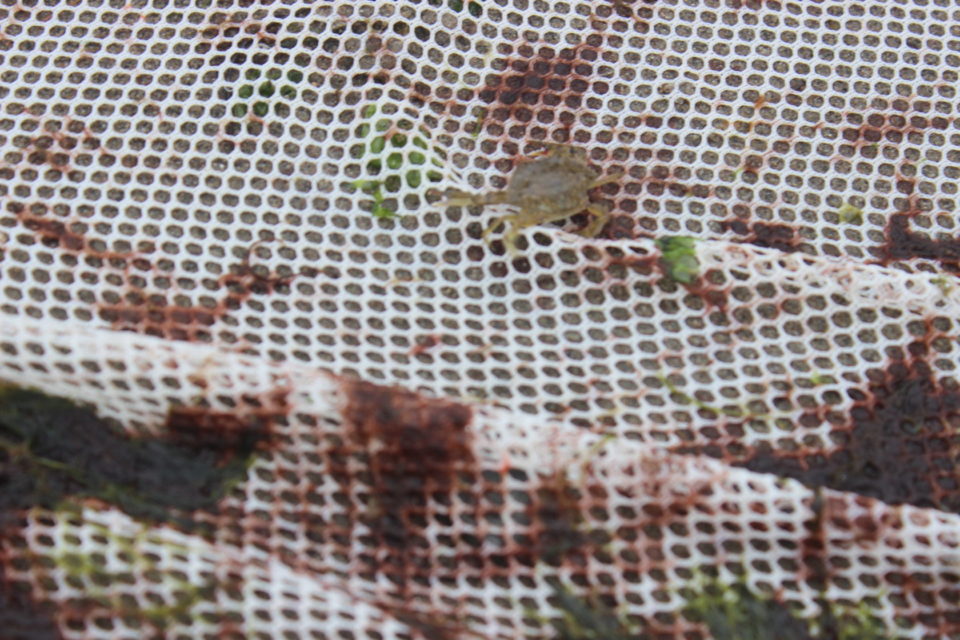 There were also larger crabs, which we had to be really careful with. If the crab was too large, we allowed it to go back into the water.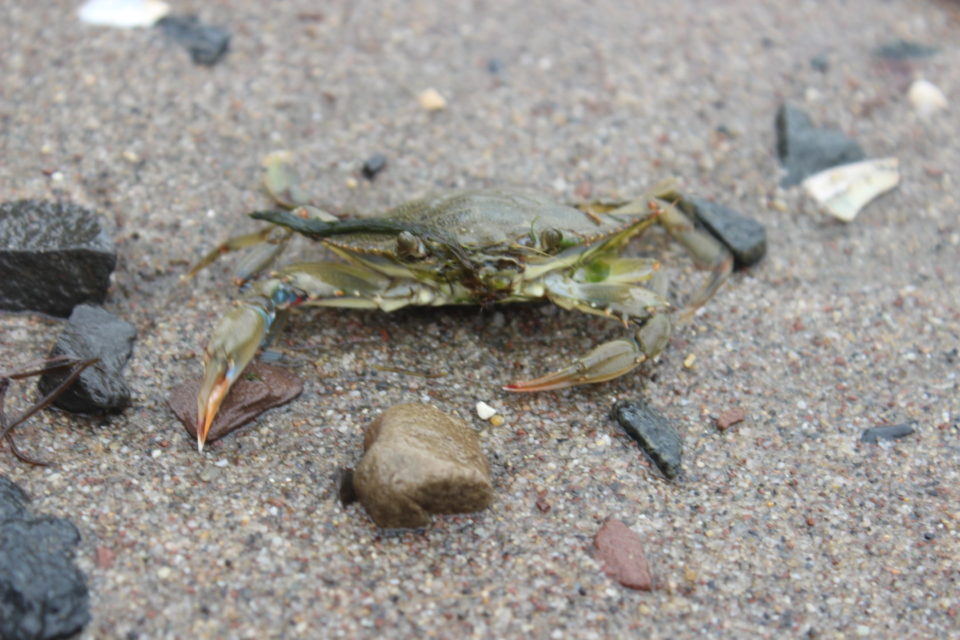 We also found leftover shells of the Horseshoe crabs.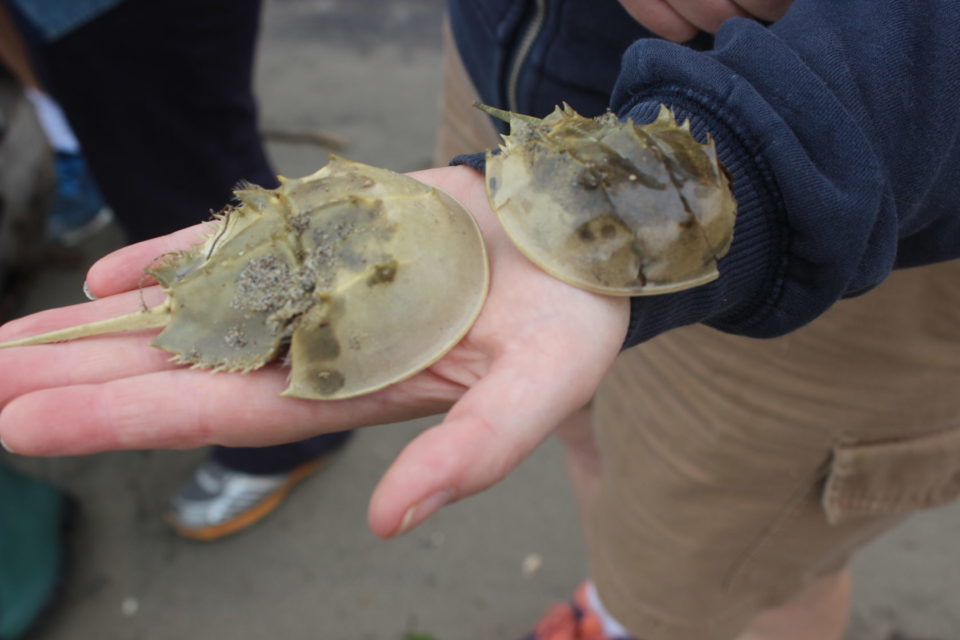 Lastly, we talked about all the estuary creatures and received a brief informative speech where we learned about their living conditions and habitats. The fact that we saw so many diverse fish is a good sign and signifies a healthy estuary.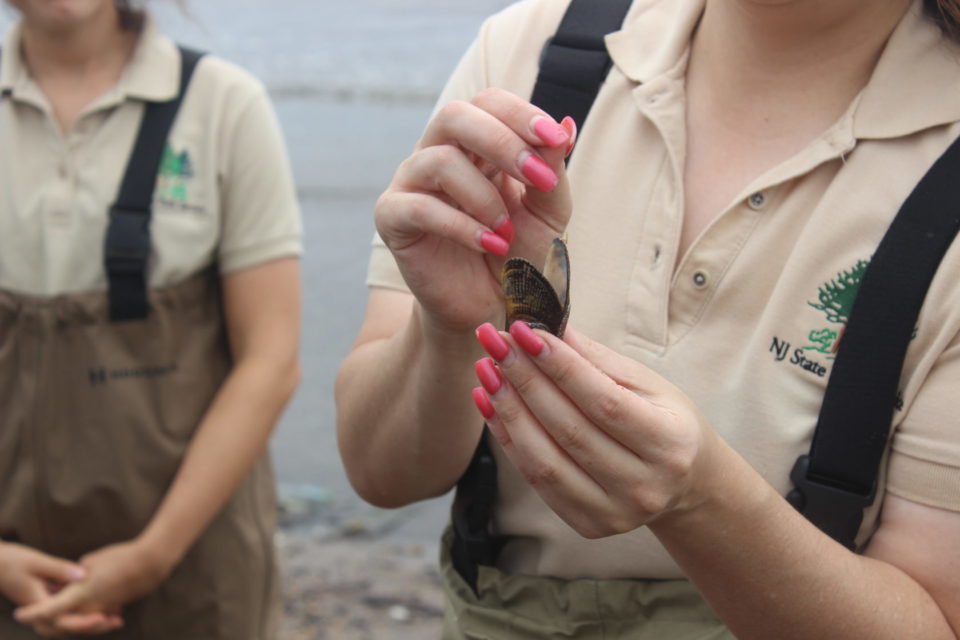 If you are looking for something informative and engaging to do with your family on the weekends, I highly recommend one of these LSP tours. They are guided, informative, and fun. The entire tour took about an hour and a half, and you are still able to plan the rest of your day for more activities and fun!
For more information and tours, visit their website and their Facebook page.