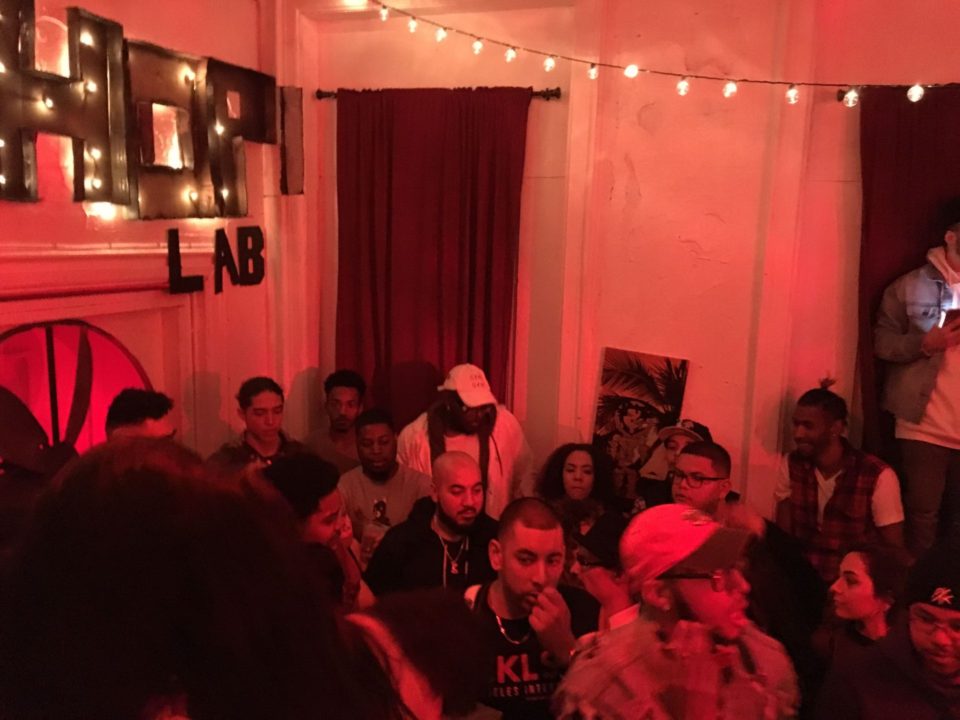 Rosesarereal's hip hop lab at TCMG studios this Saturday was a reincarnation of 80's hip hop culture with a modern day 808 twist. It reminded me of the days when acts like Fab5Freddy, Goldie, and Madonna would once roam the Lower East Side of NYC, painting the streets with bravado, class, and eccentricity. The vibrant hip hop lab saw the acts of PeteyxKraze, Citoonthebeat, Lef-T, 070PHI, yaboiilex, Izzynyce, Sen$ei, King Tjay, and a slew of other artists and creatives.
Abstract art and portraits of superstars hang from the wall like retired jerseys from the raptures to fill the room with muse. Finally, a platform in Hudson County for aspiring music artists, curated by local supporters and event producers within the hip hop culture of Hudson county. "We want to bring our county together. By backing and supporting each other we can show the rest of the world the amazing talent Hudson County has always had but never had an outlet for," expresses Jrz, the owner of TCMG, who has been an advocate of the movement, as well as a staple in building rapport within the community.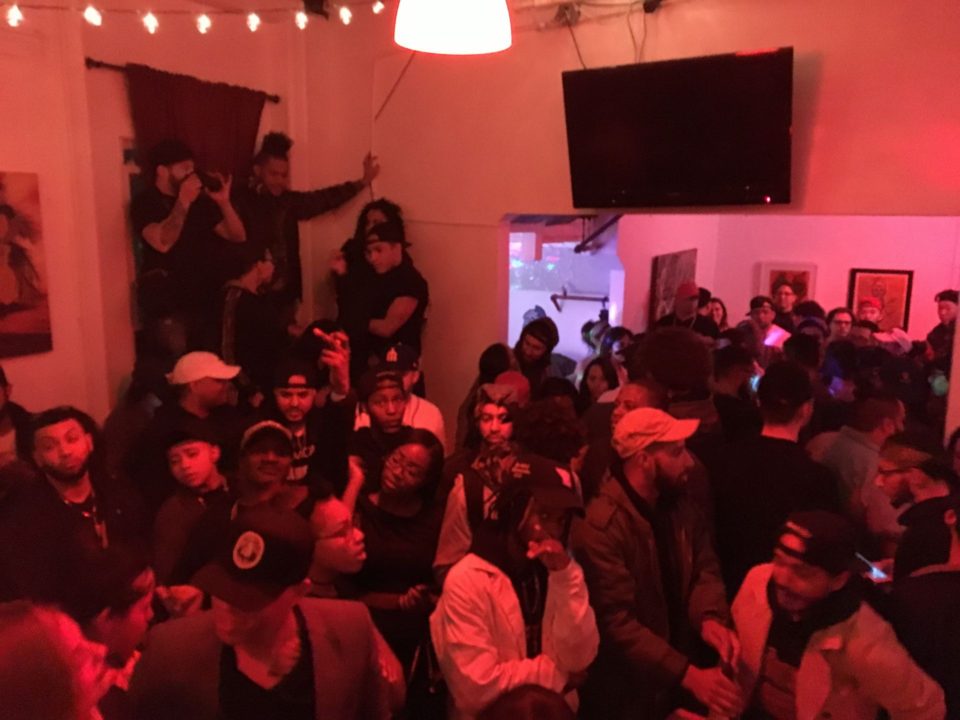 Due to a fire hazard, the function was shut down earlier than expected. However, model Jessica Rose, otherwise known as @rosesarereal_ on Instagram, who in recent months landed the cover of rapper/singer Tory Lanez's heavily coveted mixtape Chixtape 4, shed wonderful light on the situation. "Even if the cops shut down our functions, they cannot stop our movement. What happened in here today was beautiful. To have all those people in there supporting local artists as well as each other. With all due respect to law enforcement because I know they're just doing their job, but they can't stop the culture."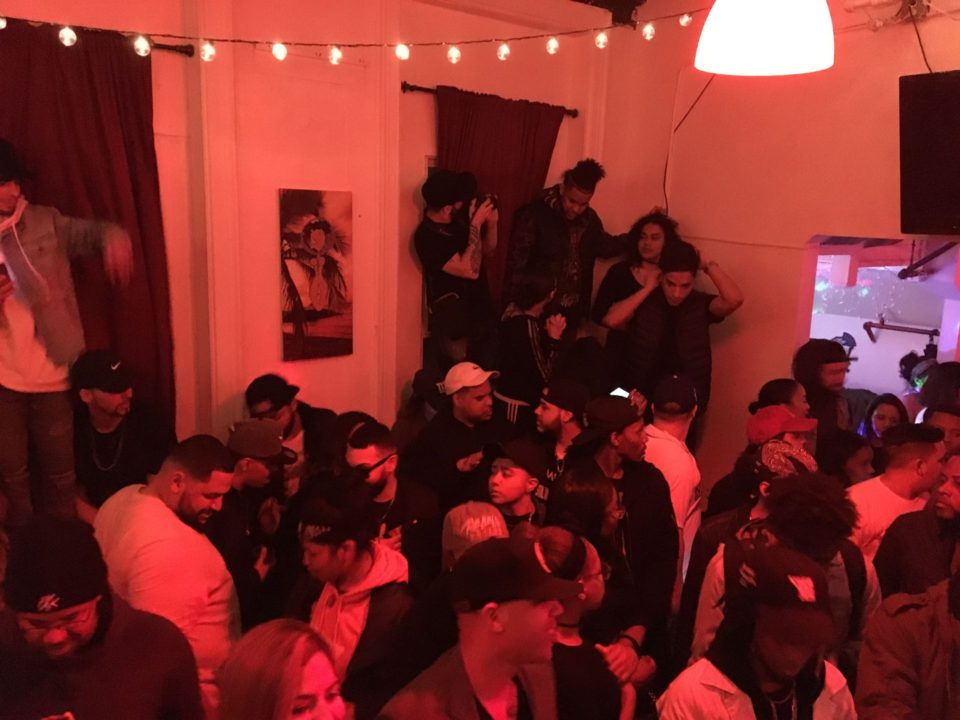 In the end, there was no denying the energy that filled the room was electric. Hudson County's stock is rising and the hip hop culture within it is bubbling with talent ready to take advantage of any platform in order to showcase their artistry. The significance of these events cast an awareness towards a community that does not care about acceptance, however carries a duty to be heard. Together, they unite under one roof to create one voice singing for equality in unison. Big shout out to all the performers, Jrz, the whole TCMG family, and Rosesarereal for hosting.
Performers in order:

Dany Milano

Sad hippie

Idania

Teewhy

Av divinci

Lef-T

Yaboiinyce (izzy nyce x yaboiilex )

Cito on the beat

PeteyxKraze

Merchandise by:

Immortalized

20F457

Art by:

@zackrey_

@box_luis
---
Check out a recap video from TCMG below!