On April 9, Jersey City's beloved Helen's Pizza is celebrating their 50-year anniversary. To celebrate, they're bringing back some prices from 50 years ago.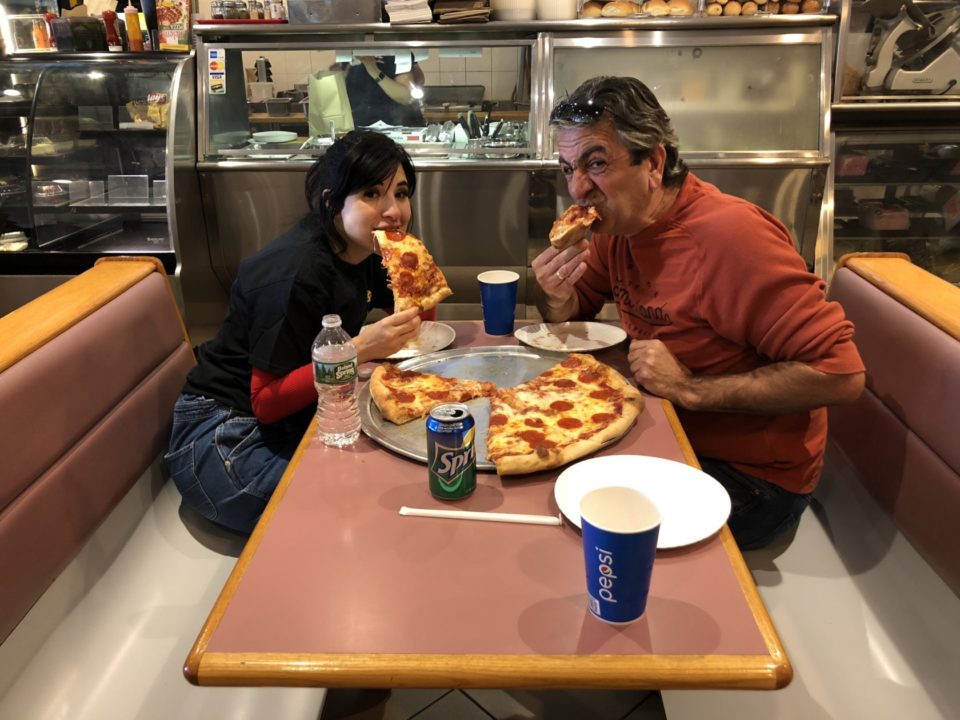 I went by Helen's a few days ago to catch up with the owner of this Jersey City landmark, Steven Kalcanides, who I interviewed a few years ago.
This time, Steve allowed me to go behind the scenes and make pizza with him and serve it to his loyal lunch customers. I had a blast!!
Watch the fun one minute recap below!
On April 9th from 12PM to 4PM, you can stop by Helen's Pizza (183 Newark Ave) for a cheese slice and a fountain soda for only 25¢ each! There's a limit of one per person.