We're back for another year of health and wellness at the JC Fitness Fair! Bring the family and get active at this free, public event!
Feeling strong in your workout? Show us what you've got at the JC Fitness Fair on June 2nd at Exchange Place. From 10AM to 2PM, we'll have competitions and great prizes!
Looking to jump start your fitness routine? We've got you covered! There'll be lots of local health and fitness professionals in attendance to answer your questions and demo their workouts/classes.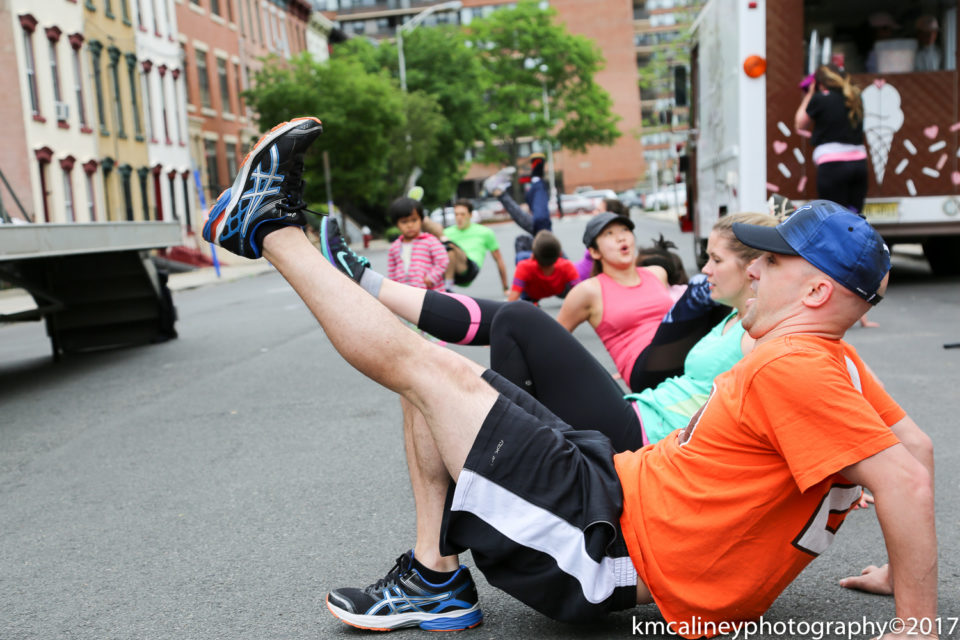 There'll be 2 sessions of the JC Fitness Competition: one at 10:30AM, and the other at 1:00PM.
The competition consists of a 5-station circuit and includes 1 minute of each activity: sit ups, burpees, push ups, squats, and a shuttle run. Each time slot will have a maximum of 10 individuals and each station will have 2 participants.
Please note that participants need to be 18 and older, and each participant can only enter in one time slot. Participants need to sign a waiver when signing in for the competition on the day of the event.
There will be one judge with 2 participants at each station. As a participant, you will remain at each station for 2 minutes (1 min to compete, 1 min to rest while their paired competitor competes). After 2 minutes, you rotate to the next station.
The winner is the person who completes the maximum overall number of each activity in a total of 5 minutes. 1st and 2nd place finishers in each session will win a prize!
Prizes may include:
– 30 minute assessment for weight loss, fitness or performance at The Body Lab
– Wellness Evaluation at PromptMD Urgent Care (value $300)
– 1 month of unlimited group classes at Ironbound Performance Athletics
– 3 pack of classes at JC Barre Studio
– Healthy Kitchen Makeover with Patagonia Fitness
It's totally free to participate, just make sure you register ahead of time and fill out the form!
Join us for the JC Fitness Fair and join the competition!