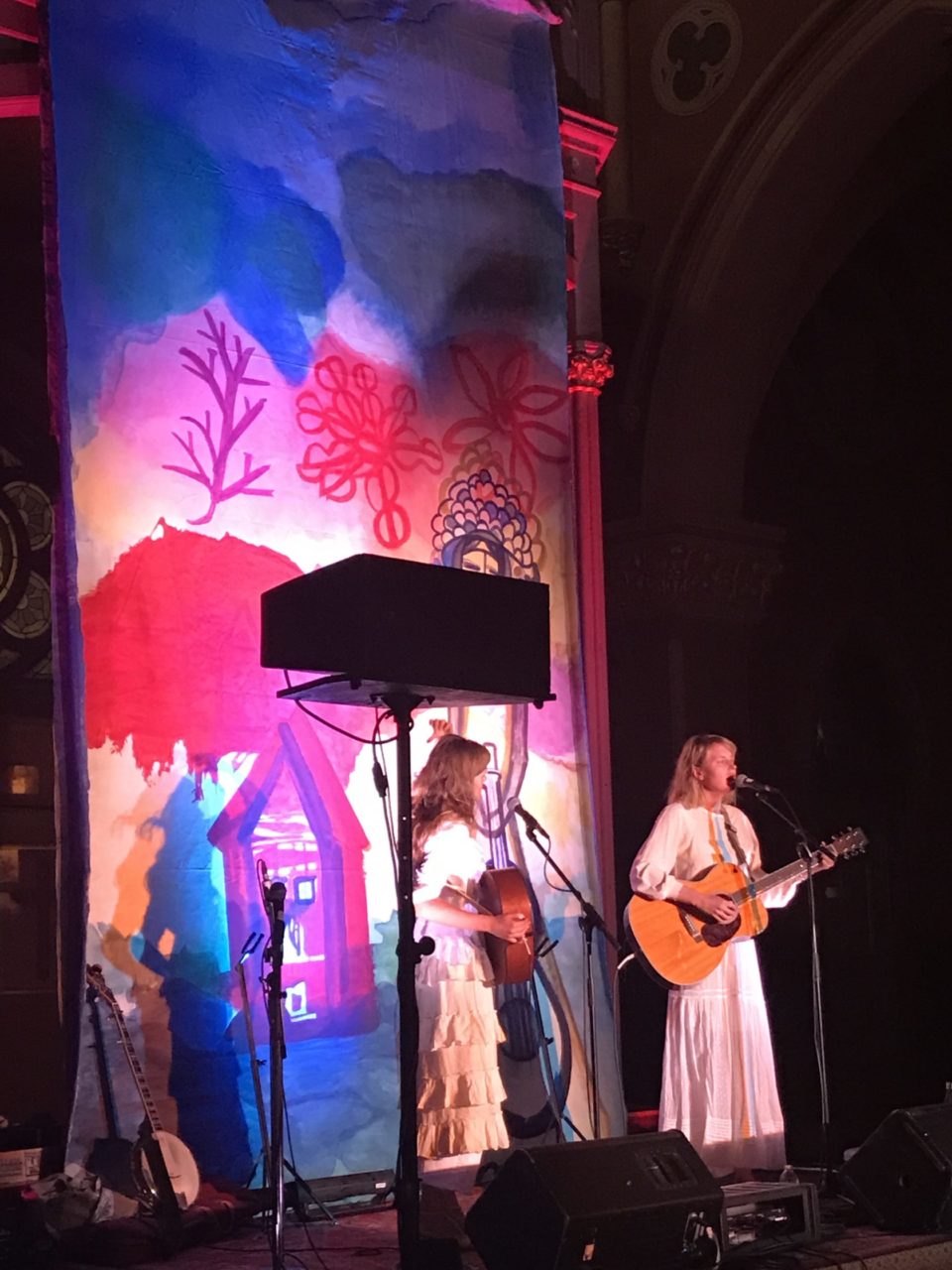 Last weekend, I had a opportunity to attend the first annual Hudson West Folk Festival. Held at the awe-inspiring Cathedral Hall, it was the first festival of its kind for Jersey City. Organized by a team of local music performers, promoters, and supporters that were brought together by a shared love of folk, live roots music, the festival sought to bring together the larger Jersey City community built on the same shared passion, and you could feel it as soon as you walked into the hall.
The day long event featured music from The Mammals, Laura Cortese & the Dance Cards, Abbie Gardner, The Chapin Sisters, Diana Jones, Dayna Kurtz, Matt Nakoa, Amy Allison, M Shanghai, Bobtown, Sleeping Bee, Paul Sachs, and Tim Erbach, as well as writing and performing workshops led by Boo Reiners, Matt Nakoa, and Diana Jones.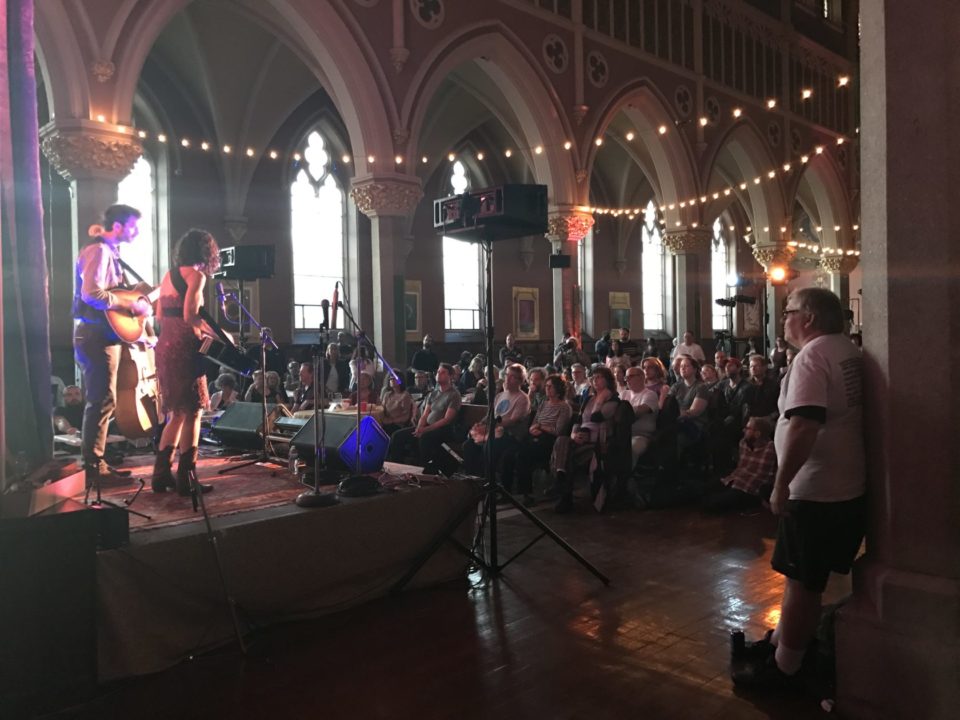 According to Laura Foord, one the Folk Festival's organizers, "Folk music is special in that it requires a specific kind of communion between artist and audience; It both asks for and depends upon the participation of its supporters." That's something I got to learn first hand at the end of Laura Cortese & the Dance Cards' set.
There's a magic to experiencing live music that's different from hearing your favorite songs. Seasoned live performers just have this amazing ability to create moments in their sets; moments that just capture and connect you to the room. Moments that when they come, tear down walls and turn strangers into neighbors. This was one of those moments. After guiding the cathedral through a melodic journey full of fiddle solos and amazing 4 part vocal harmonies, the women's quartet gracefully said their goodbyes, and amidst the rousing applause of the audience, the women quickly fled the stage as the lights went out behind them. Not long after though, we all realized the quartet had dispersed themselves around the four corners of the cathedral, instruments in hand. The audience came to a complete silence in anticipation of whatever was to come, and without a word, the Dance Cards began their encore song, Lay Me Low. Completely unplugged, no microphones, no amplification, their strings and voices resonated within the cathedral, surrounding us with harmonies.
I looked around to see so much of the audience completed enraptured in the moment unfolding before them. The rest were looking to the people around them, as if looking for proof that the moment was real, and smiling at each other they when they realized they weren't alone. I was there with my fiancee, and we laughed a when we noticed there were tears in both of our eyes. The magic of live music is that when it happens right, it becomes more than the song. It brings a room together. Part of it was the song, part of it was the cathedral and the people, but there was most definitely something spiritual in the moment.
Soon the song would be over. The lights would come on and Laura Cortese & the Dance Cards would leave the room to a standing ovation. And as the clapping came to a close, there was a bittersweet moment where we realized what we'd just experienced, though it was wonderful, it was over. But that's okay, because those are the moments that we take with us through our lives. Moments that we share enthusiastically with family, friends, and readers(lol), because they shape us. They remind us why we live our lives, why we hope, dream, and love, and why we brave through the tough times; because there is beauty at the end of each journey.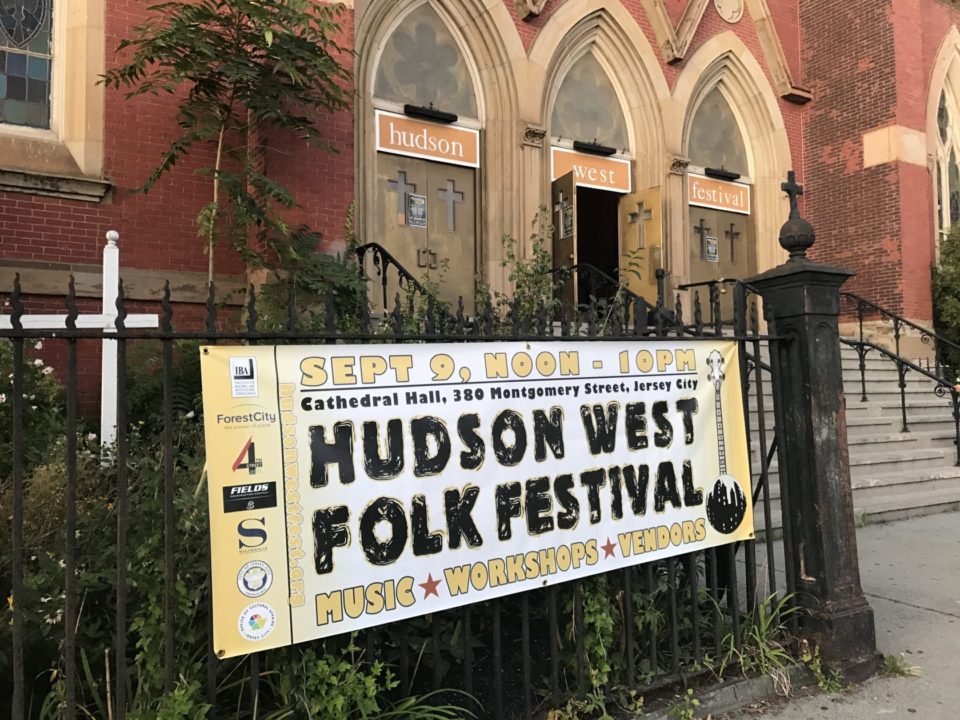 If you're interested in experiencing some more local folk music, I highly recommend following Hudson West Folk Festival's facebook page, or checking out their website, hudsonwestfest.org, for updates on new events in the coming months!
Also, if you have any shows or music I should check out, feel free to shoot me an email at helloimdylan@gmail.com!