The annual Navratri festival is back! The 15th annual Navratri festival in India Square officially started the weekend of September 22nd and continues into this weekend, the 29th and 30th.
Navratri is a multi-day festival dedicated to Durga, the Mother Goddess, and includes days of worship, music, and dance over the course of nine nights. Over 12,000 participants gather on Newark Ave to celebrate and take part in the lively festivities!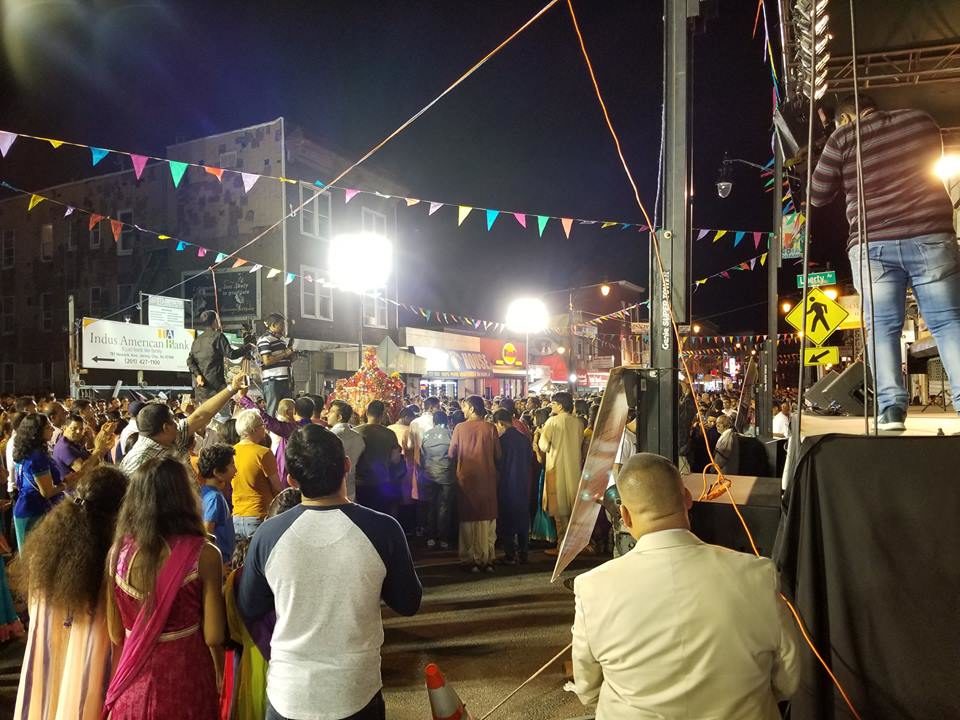 From 8:00 PM to 2:00 AM, you can head over to India Square to enjoy the festivities and witness the beauty of the worship in the Navratri festival featuring musicians from India. Stop by and do Garba & Dandiya with the Garba Musical Group. If you can't make it to the festival, don't worry! India Square is broadcasting the festival on their website – indiasquare.org. 
Find more information about the festival on the Navratri Jersey City Facebook page or the India Square website!