Celebrate Nimbus' debut season with a masquerade event at the Nimbus Arts Center!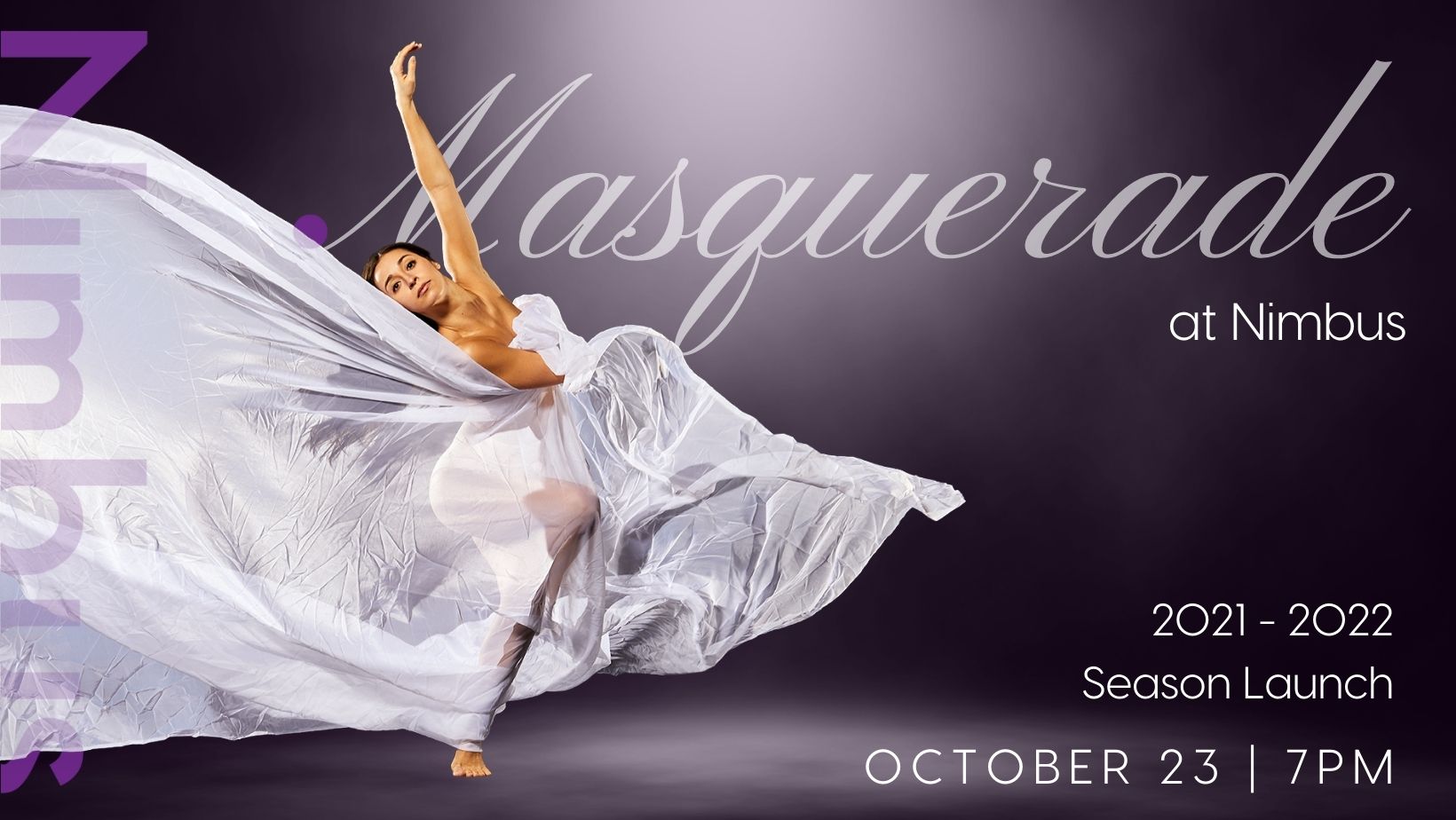 On October 23 at 7PM, Masquerade at Nimbus is welcoming audiences for food and drinks, an auction, and a beautiful performance from Nimbus Dance. Enjoy a sneak peek of the new Racuous Caucus Tango by Artistic Director Samuel Pott and in collaboration with Latin Grammy winner Pedro Giraudo, poet laureate emeritus Rashad Wright, and playwright Alysia Souder.
Proceeds from the night go toward the arts! Masquerade at Nimbus is raising funds for the Nimbus' extensive community arts programs that serve over 4000 youths each year in the Jersey City School system.
In honoring the arts, Masquerade at Nimbus will be honoring Carmen Gandulla and the Jersey City Division of Community Development for their support for residents and youth. Nimbus will also be awarding the 2021 Nimbus Award for Service Through the Arts to Stephanie Daniels and Mark Smith, who dedicated countless hours to creating Nimbus dance films and online events during the pandemic.
Join Nimbus Arts for the night! It's all happening October 23 at 7PM. Attire for the event is black tie creative. Get your tickets online now for $150 (tables for 4 are $550).