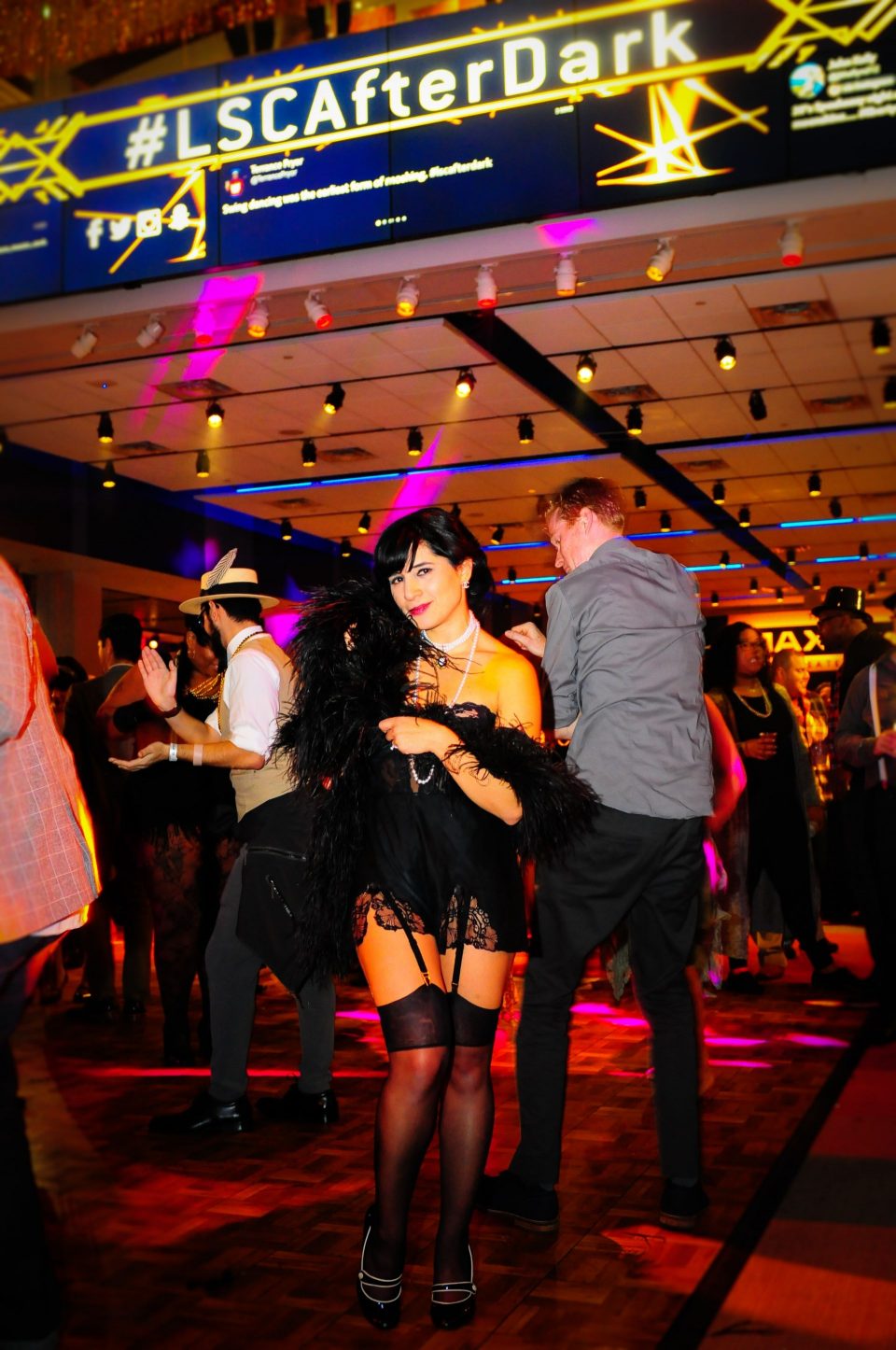 The latest LSC After Dark party was a hit! This was the 4th event at Liberty Science Center and probably my favorite theme. "Science Speakeasy" took us all back to the 1920s. This was the perfect opportunity for me to dress up in a full burlesque outfit styled by Another Man's Treasure.
As soon as we opened the door at 6 PM, I noticed almost everyone dressed up for the occasion. Dapper young men and their flappers were filling the space. All the amazing photos from the party have been posted on the brand new LSC After Dark Facebook page. Make sure to like the new page and look at the photos here.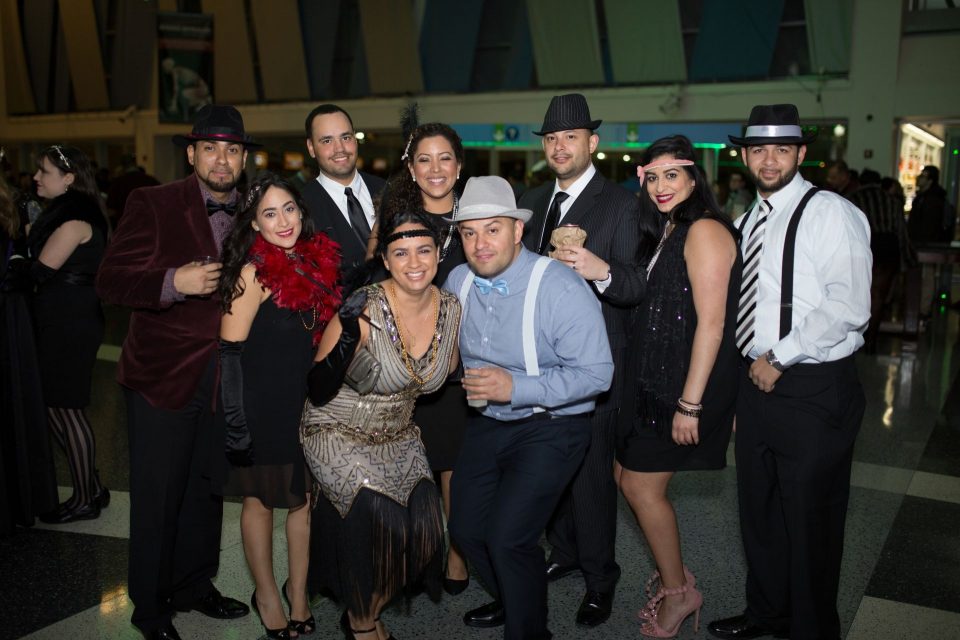 We started the night in the lobby by enjoying the casino games and live jazz music by The Blue Vipers of Brooklyn. I was having so much fun playing blackjack that I forgot I had to actually work and host the event! Like I said, this was probably my favorite theme!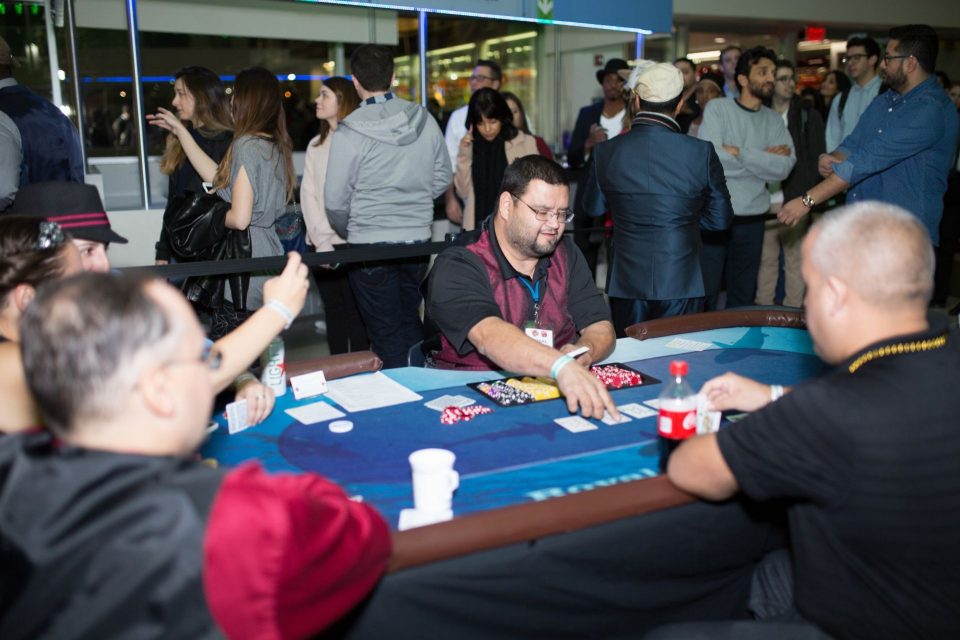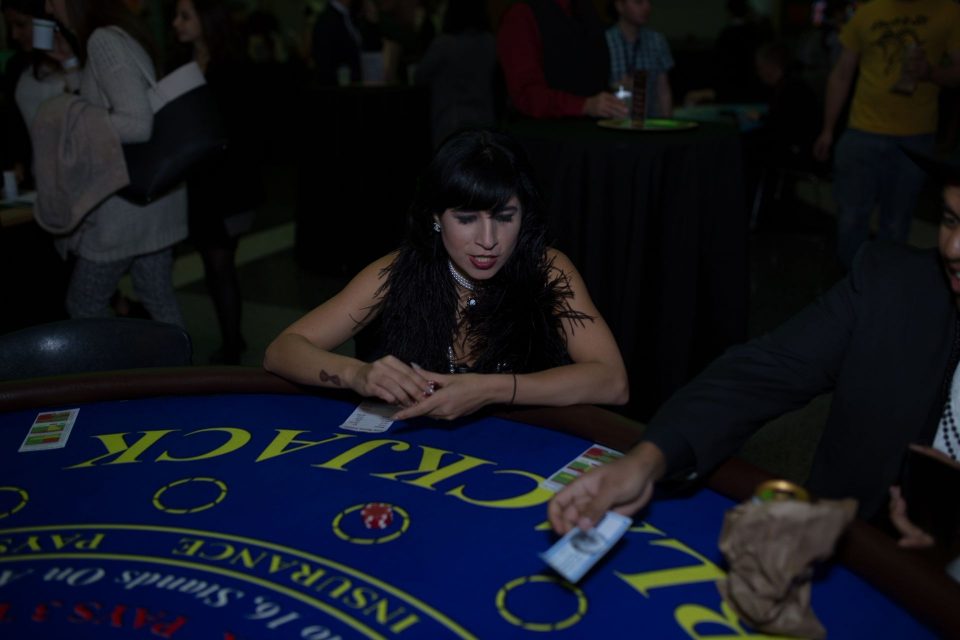 At around 6:30 PM, radio personality Skeery Jones arrived and I got a chance to chat with him! He is so funny! He's the same in person as he is on the radio.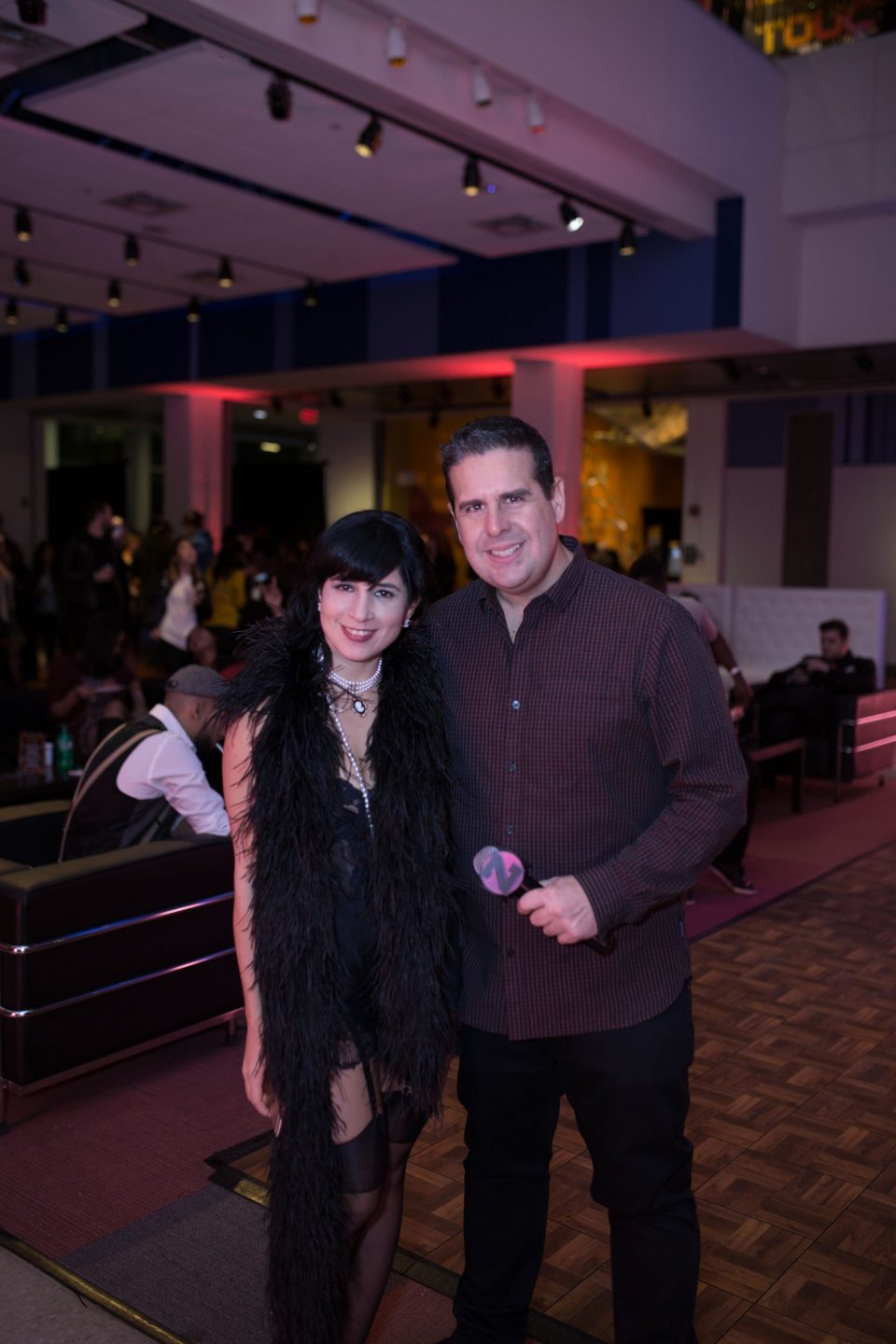 The ChicpeaJC volunteers were handing out clues throughout the Science Center for people to find the secret speakeasy! Those who were able to find it enjoyed a free whiskey tasting from two different whiskey companies: Leopold Bros. and Wigle. The secret speakeasy also had a private performance by Aether, a dance troupe that uses live motion capture technology and 3D avatars to create an immersive live experience.
Of course, the drinks and food were a hit! The bars served their beers in brown paper bags and wine in tea-cups. LSC really thinks about all the details! I loved it!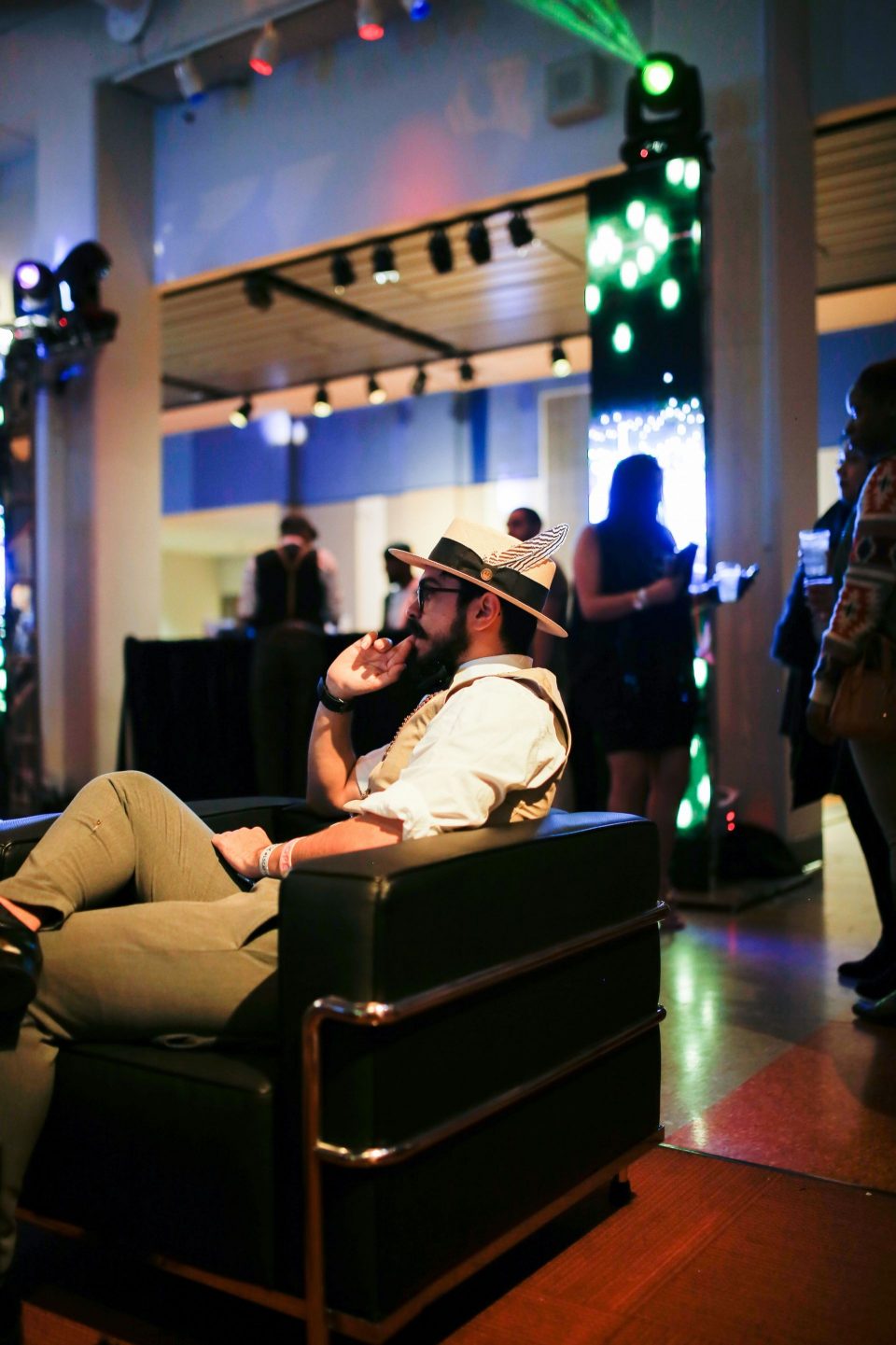 Everyone loved the laser show, singing along and having a good time while Queen played. When you weren't listening to the laser show tunes, you could find DJ Rob Cast keeping the party hype along with MC Hayoner.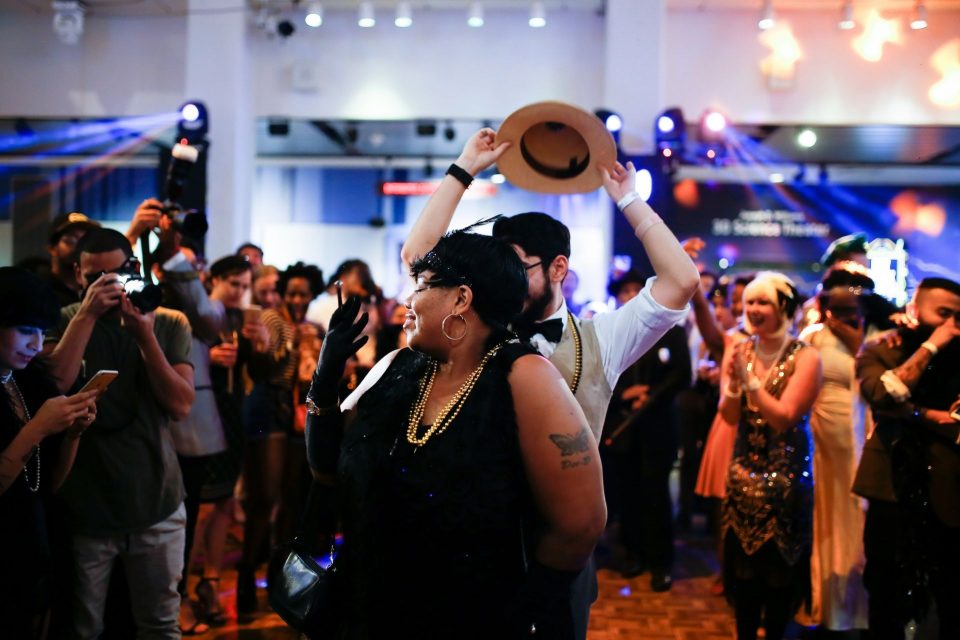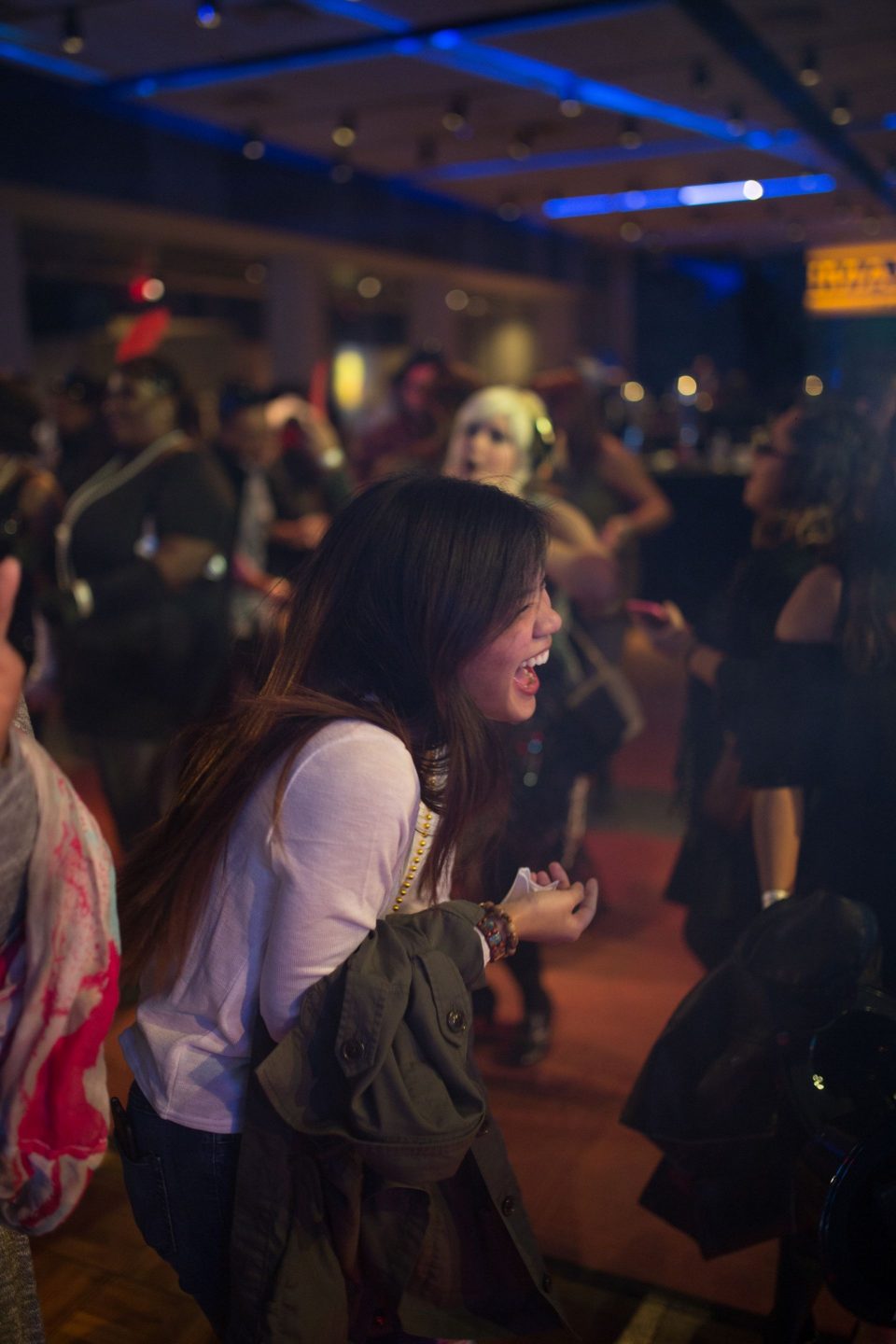 We had another special celebrity join the event. Albert Einstein!  Einstein was joined by Anthony Iliakostas, who manages Einstein's social media accounts. Throughout the night, Iliakostas played Einstein Trivia and gave out prizes to guests who knew a thing or two about general relativity.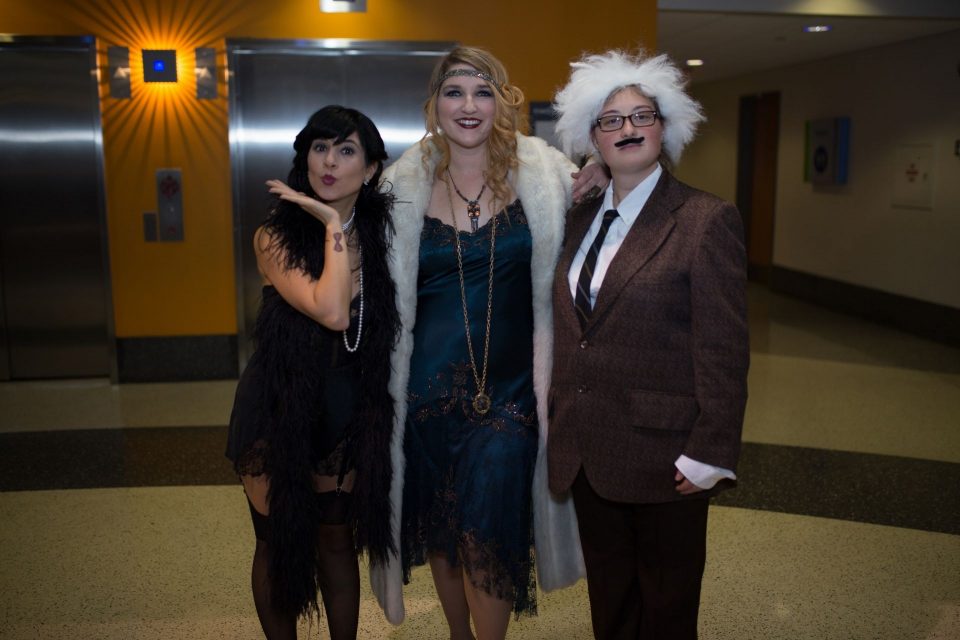 At the end of the night, we had a costume contest and funny enough, the two contestants who made it till the end were the same from Zombtoberfest!! These guys do not mess around.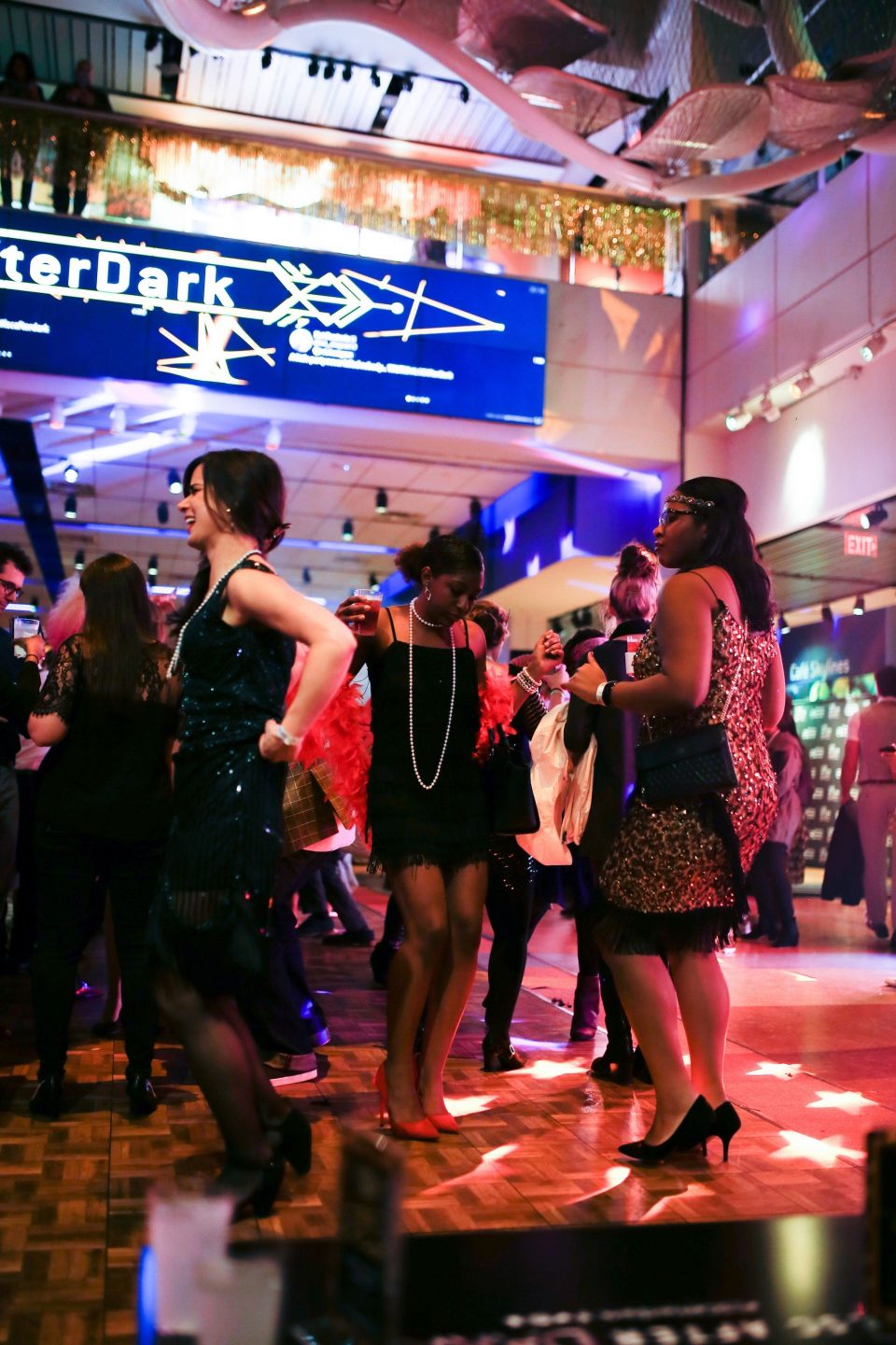 Congrats to Kristian Herrera from Jersey City for winning best costume!!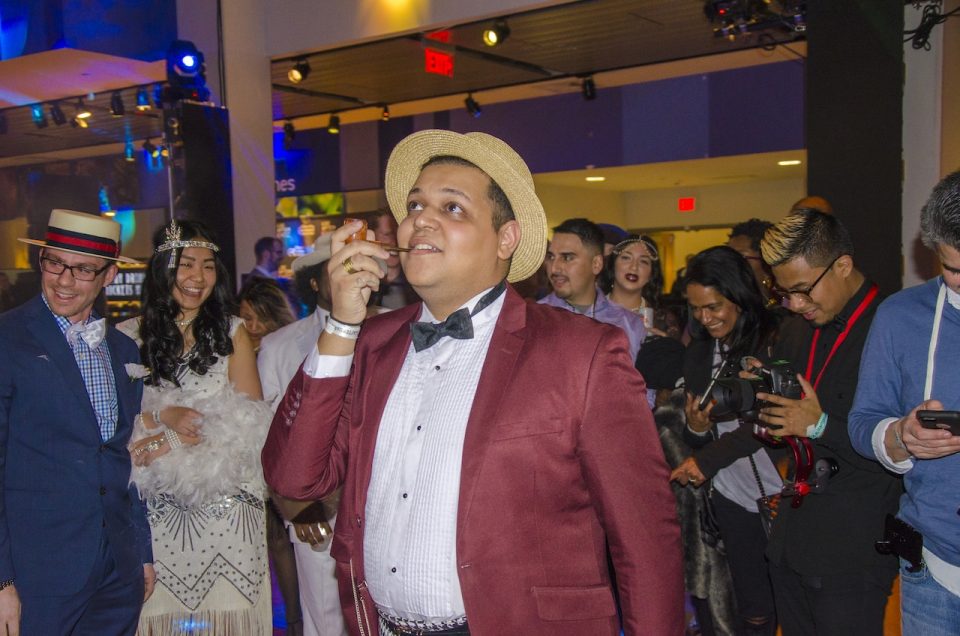 What an awesome night. Thanks to Liberty Science Center for having us for #LSCAfterDark! And thank you to all the staff involved – it was a blast.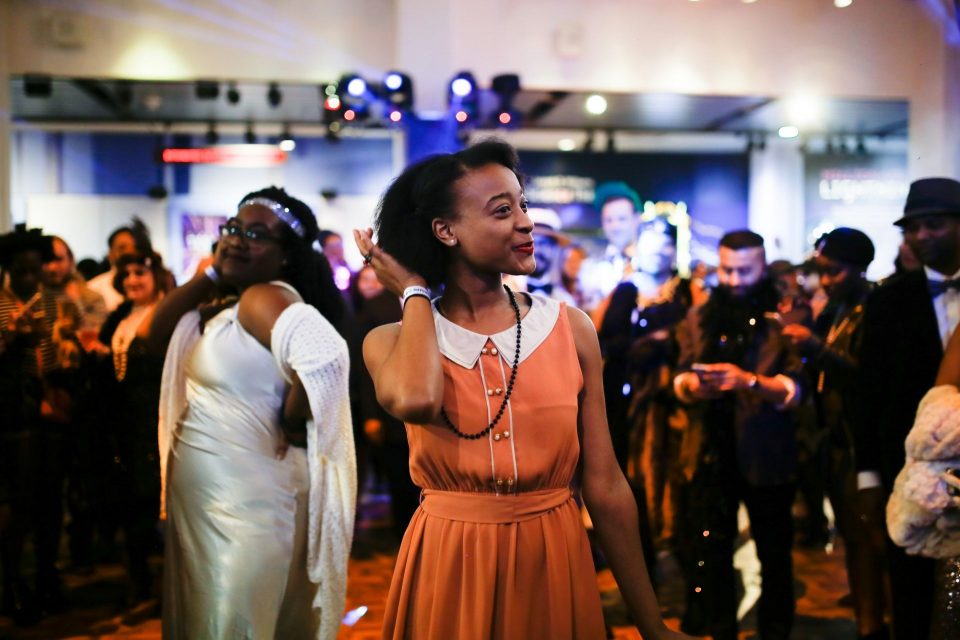 There's another After Dark event happening on December 15! The theme is "Space Cantina." Get your tickets now and keep up with event details on LSC's Facebook and the event page.
Check out more photos from Science Speakeasy here –