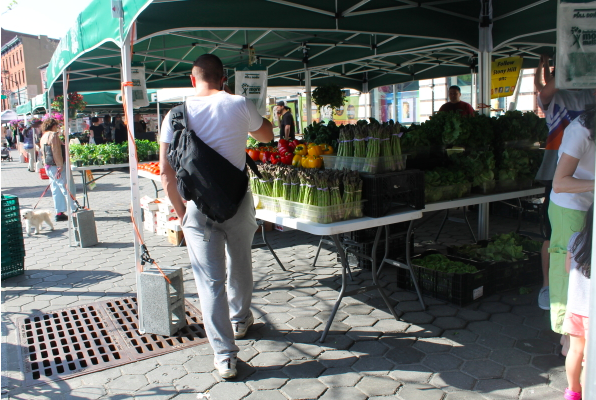 My favorite season is upon us! Farmer's market season!! *does the running man* I am so sick of scrambling to get fresh healthy food or ordering takeout and I can't wait to shop local this season. Every year the HDSID Farmer's Market gets better and better with new vendors and food options and I can't wait to feed my family with whole foods and treats. Summer body here we come.
Rachel Sieg, the Executive Director of the Historic Downtown Special Improvement District is the woman and bad ass behind the market and also behind everything awesome going on downtown. Read more here. I wanted to give her a warm shoutout because she is awesome for everything that she does and we need to appreciate all her hard work!!! (she did not pay me to say this fyi).

Join the HDSID for the Farmer's market kickoff and ribbon cutting with Mayor Steven Fulop, May 2nd at 4pm.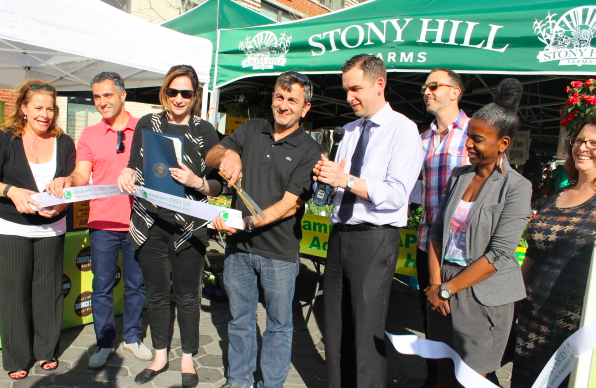 Ok so in order to celebrate the opening of the farmer's market, I wanted to highlight some of the vendors who will be participating this year.  So get your tote bags ready fam and let's get our eat on. You can literally get everything you need at the Farmer's market for a wholesome healthy dinner.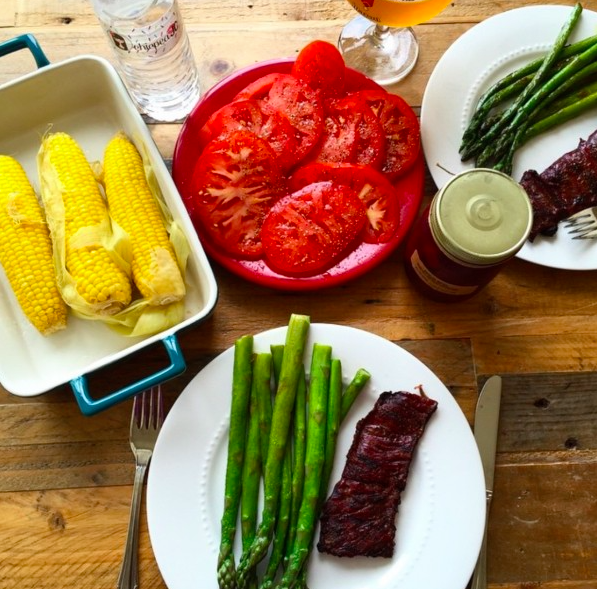 Hoboken Farms
I called up Brad from Hoboken Farms who's been with the Farmer's Market for almost eight years! He is a real OG.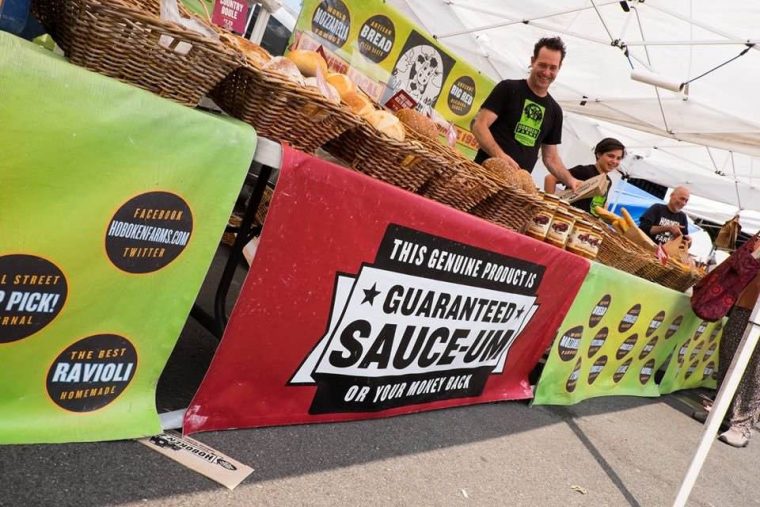 What do you guys do?
We sell bread, mozarella, marinara sauce, and locally sourced food, takeaway.
Do you enjoy being part of the HDSID Farmer's Market?
We love it, we make our living from the farmer's market. Spring time is exciting, we are excited to be part of this.
Anything else you would like people to know about Hoboken Farms?
We are farm market that could. We also have a marinara sauce. It's amazing! we were named best in the country by the Wall Street Journal.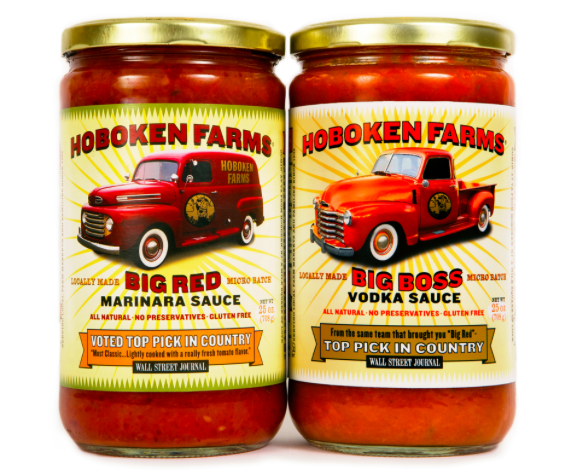 Jersey City Fish Stand
I had the honor of intervewing JC Fish Stand a few months ago for a post. They got their start at the HDSID Farmer's market last year and now have their own shop on Jersey Ave which is in the HDSID district. They have amazing fresh locally sourced fish at great prices!
Are you still going to be in the farmers markets?
Jill: Yeah, once that starts back up. It's a good way to reach more people and just be supporting local events, knowing what's going on, and getting our name out there even more.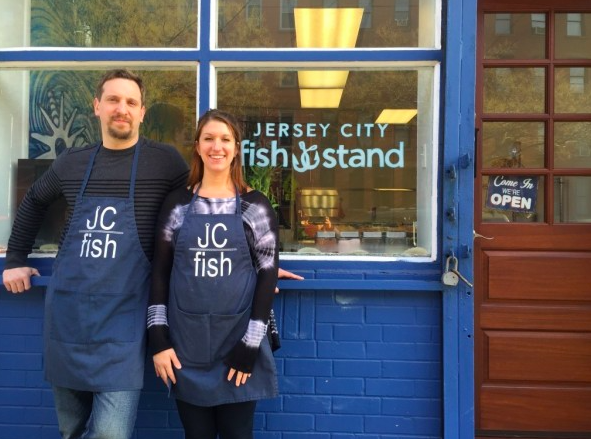 Bang Me Bakery
How did you start?
Bang me bakery started in the HDSID Farmers market. We focus our efforts on making really delicious organic cookies. We are focused on creating a high level cookie experience. Everything is baked to order and baked to fresh. the chocolate is from belgium.
Why bang me?
We wanted something that would make a statement… it's like bang me good. We are looking to open a retail space. Looking to June/July!  It will be in the HDSID District. We will serve coffee and cookies and we are going to have a focused line of breakfast. Grab and go. Organic oatmeal bowls, greek yogurt bowls, avocado toasts.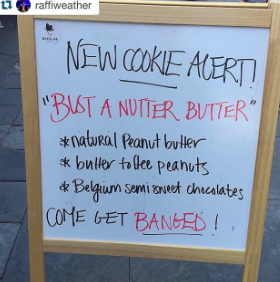 Anything you would like to mention about the farmer's market?
The farmers market is very well run. Rachel is great! all the vendors are very high-quality. This year for our new product base launch. We have five new cookies coming out, and we will have a cookie of the month. A snicker doodle cookie, a sugar cookie and a stuffed cookie will be a triple chocalate cookie stuffed with organic strawberry preserves.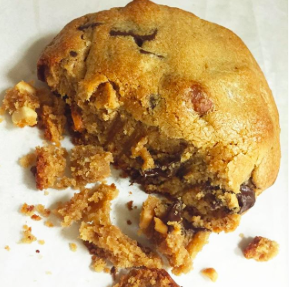 Ort Farms
Tell me a little bit about the products and foods you sell? 
We sell homegrown and local produce at the farmers market along with jams, jellies, honey, homegrown beef and pork, local milk and cheese, frozen raviolis, frozen pot pies and other artisinal products.  In the spring we also sell potted flowers, herbs and Christmas season decorations. Our homegrown produce is grown all naturally and we use sustainable growing practices. The great thing about shopping at a local farmers market is that you are buying local products the height of the growing season when
How has your experience been with the farmer's market so far?
The grove street farmers market is great, we really enjoy the customers and other vendors. The location is perfect to reach customers on their way home from work, and we love interacting with the people of jersey city. The customers are so pleasant and really love to support local farmers.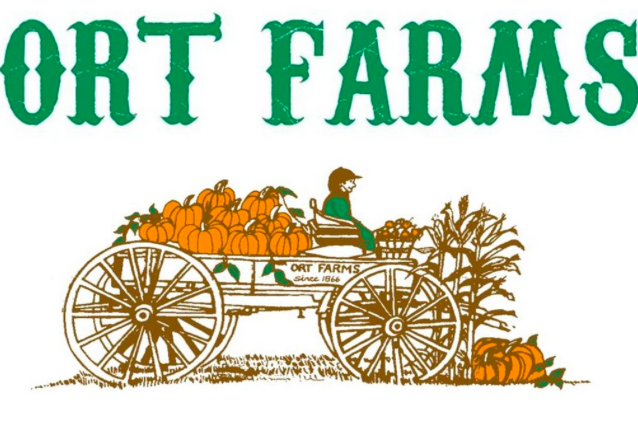 How long have you been part of the HDSID farmer's market?
We have been going to the farmers market since it started, we were there on the very first opening day. The market has grown tremendously since then and have enjoyed being a part of that.
Anything you would like people to know about Ort Farms?
We are a multi generational family business and this year we are celebrating 100 years of farming in the location we are at. We are located in Long Valley, NJ just 45 minutes from the market. We have two retail locations in Long valley and we offer lots of family fun activities. We have pick your own pumpkins and a corn maze fall festival. We also offer birthday parties and corporate evnts all year long.
Busy Bee Organics
I am obsessed with Busy Bee!! We order from them almost once a week now and they also won the first slot for healthiest eats in Jersey City on ChicpeaJC two years in a row! Busy bee will be vending at the farmers market and selling her delicious prepared foods, buffins, delicious nut butters and more.
The HDSID Farmer's Market is every Monday and Thursday! So mark your calendars and get your tote bags ready. See you there. 
Shout out to the Sponsors: Goldman Sachs, Verizon Fios, Jersey City Medical, Squeeze'd, Modern Family Dentistry, Two Boots Pizza, Baonanas, Pasta Del Cuore, MORE Restaurant, DRS Medical Center,  Storage Blue, Power Cleanouts and Saint Peter's