Want more? Check us out at haveanight.com and follow us @haveanight_jc!
Monday – January 8th
Vintage Beer Night @ The Iron Monkey
Every Monday at The Iron Monkey, enjoy your choice of 9 different $6 vintage beers from 10pm-close.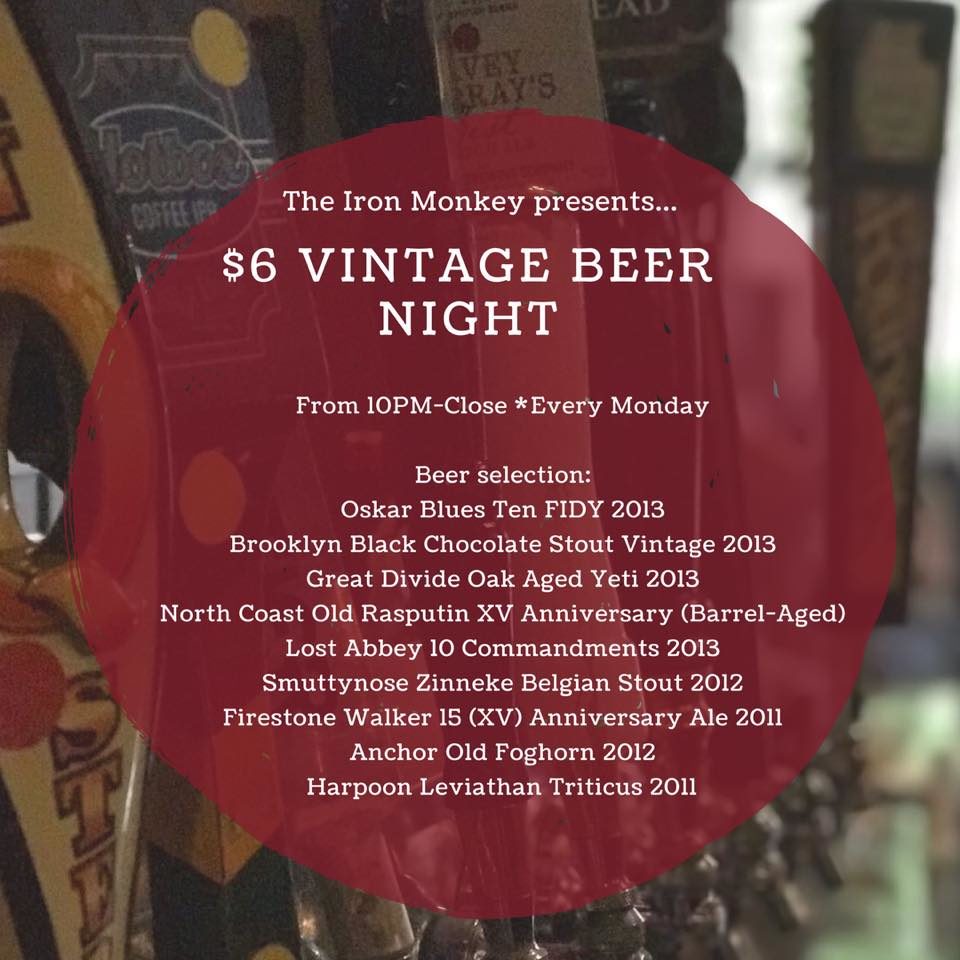 Tuesday – January 9th
An Evening with The Mayors @ Atlas Public House
This Tuesday, Hudson Pride Center and Garden State Equality will be hosting an Evening with The Mayors for the LGBTQ community of Jersey City and Hoboken at Atlas Public House starting at 8pm. All are welcome as it will be a celebration of both communities and newly elected Mayors.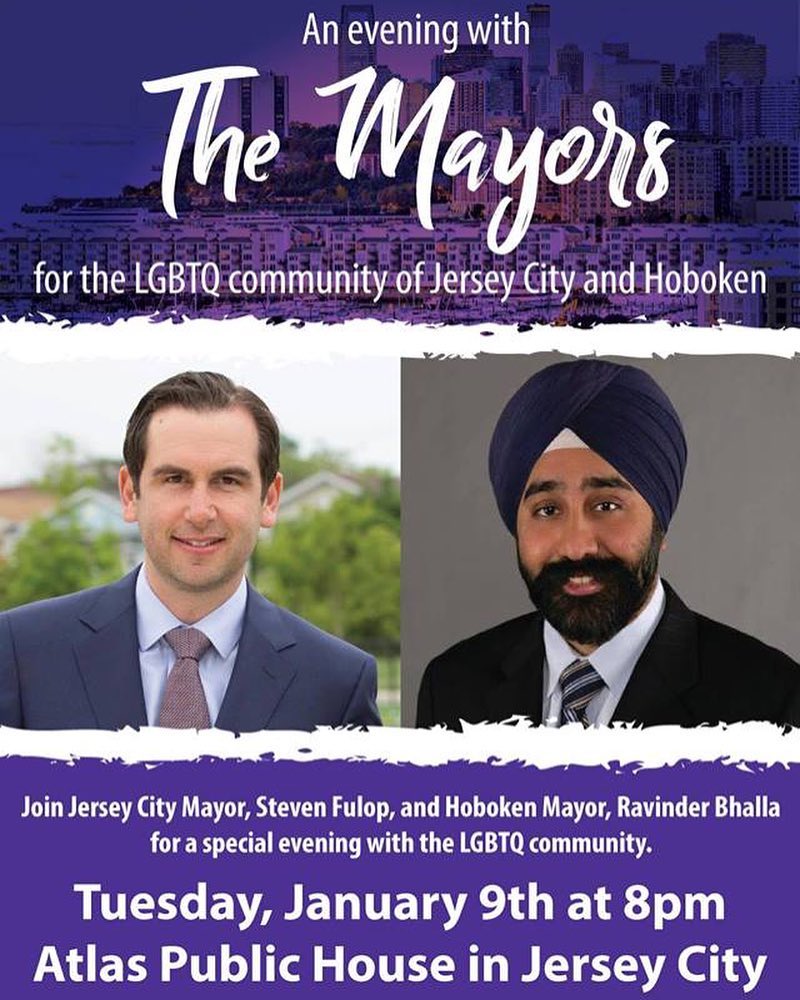 Wednesday – January 10th
Cozy Cocktail Class @ Liberty House
Shake up your own cozy cocktails, and enjoy passed appetizers starting at 7pm at Liberty House. Tickets are $45 – call 201-395-0300 to reserve your spot.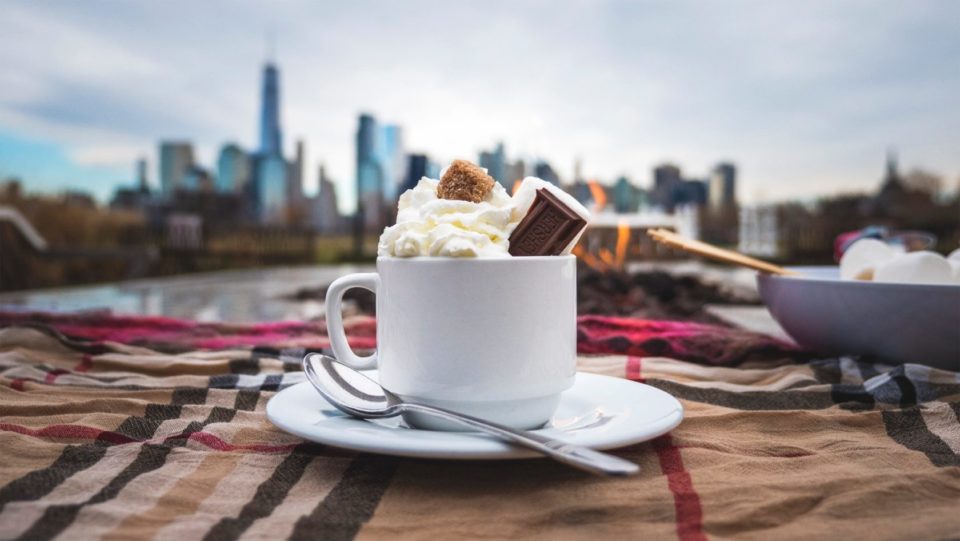 Thursday – January 11th
Burger, Shot, & a Beer @ McGinley Square Pub
Head to McGinley Square Pub to enjoy a burger, shot, and a beer for only $10 from 11am-7pm daily.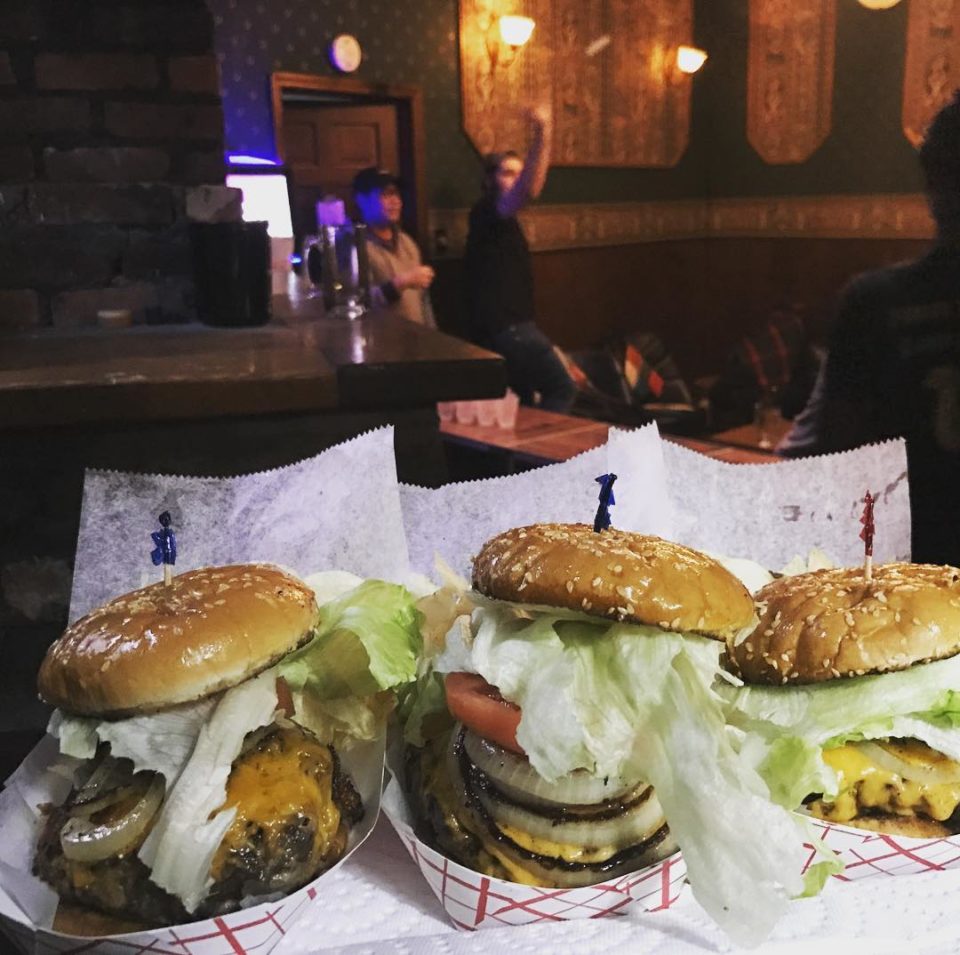 Friday – January 12th
Baconfest 2018 @ Zeppelin Hall
Baconfest is ON at Zeppelin Hall from Friday, January 12th through Sunday, February 4th. Over 20 different bacon-based dishes will be featured, and the theme this year is the Bacon World Tour, so they'll be highlighting bacon dishes from around the world, in addition to the classics of Baconfests past.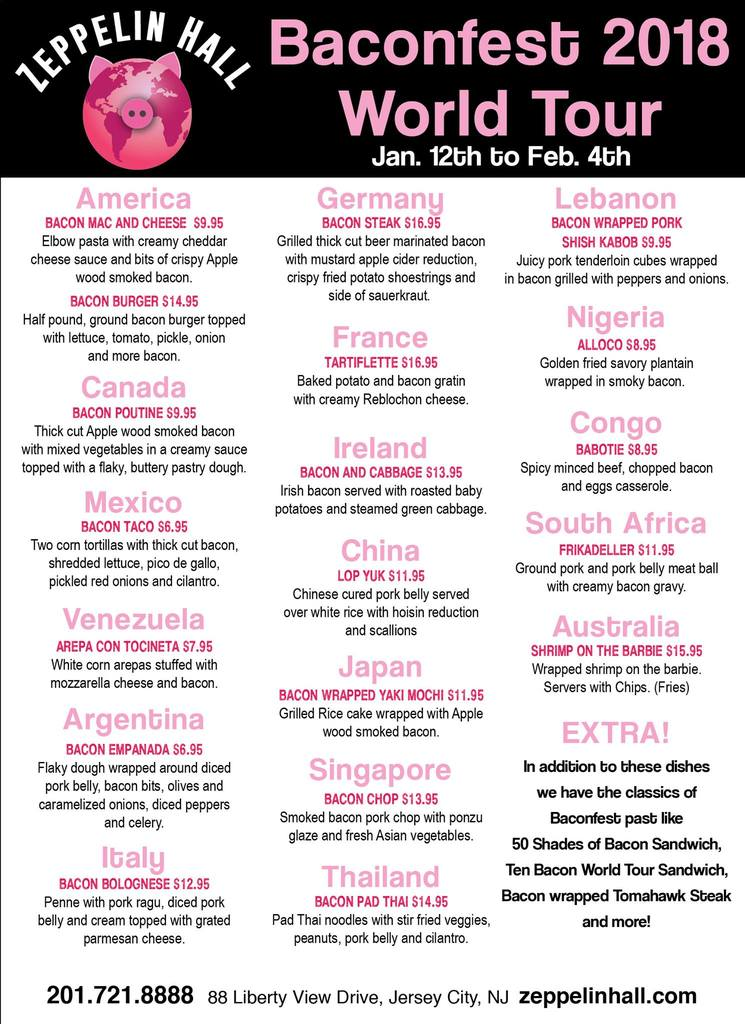 Saturday – January 13th
Brunch @ The Hamilton Inn
Head to The Hamilton Inn for some delicious Brunch eats like their Filet Benedict (pictured below). Wash it all down with $5 Brunch cocktails including Bloody Marys, Mimosas, Bellinis, Screwdrivers, and Greyhounds.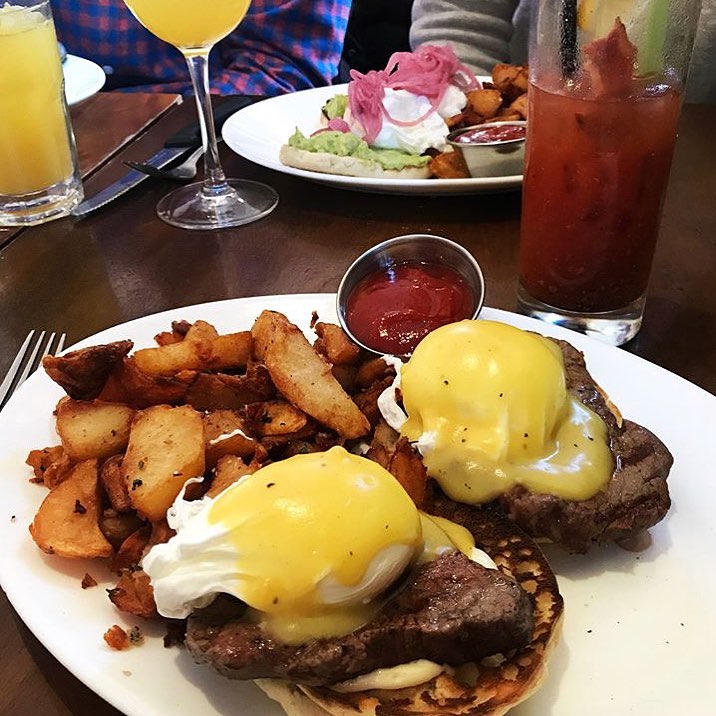 Sunday – January 14th
NFL Playoffs @ The Brightside Tavern
NFL Playoffs continue this Sunday with the Jaguars @ Steelers kicking off at 1:05pm, followed by the Saints @Vikings at 4:40pm. Brightside has a ton of specials while you enjoy all of the action. Choose from $5 Fireball & Tequila shots, $5 Cheese Quesadilla (add blackened chicken $2 extra), $6 Tito's drinks, $6 Spicy Mac n Cheese bowl, $7 Carafes of domestic beer, $7 Stromboli (pepperoni or spinach), $9 3 Sliders (beef, pork or chicken), $9 Nachos (chili, pork, or chicken), $15 Buckets of Coors Light or Yuengling (5 beers), $15 Bottles of wine, $20 6-packs of Red Stripe, $20 Carafes of Mimosa, and $20 Carafes of Sangria.