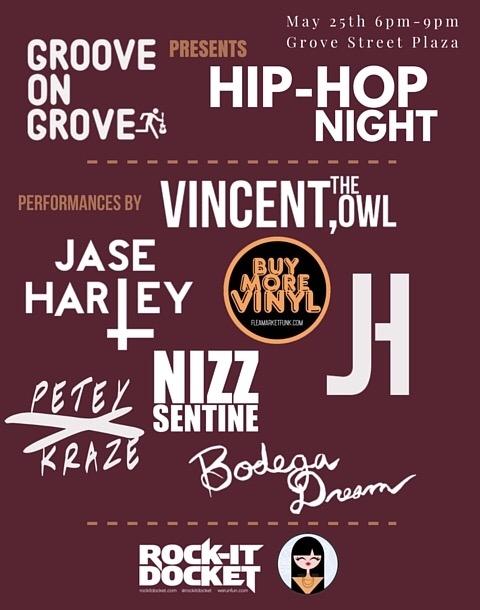 I am on a roll right now with so many fun events and there is no sense in stopping now!!
It's no secret that I am a huge fan of the HDSID's weekly Groove on Grove. It's the perfect week night activity! A few months ago, Dancing Tony came up with the idea to do a hip hop night for GOG and we would co-host it together.
There are so many amazing hip hop acts in Jersey City so it was definitely hard to choose the people to perform. I am hoping this becomes a yearly thing so we can get everyone out onto the Groove on Grove stage.
The lineup.
Flea Market Funk aka DJ Prestige
I interviewed him a few months ago, and he also DJ'ed at ChicpeaJCturns2. DJ Prestige spins funk, soul and old school hip hop. I thought it would add a cool element to the night to accompany these young artists that will be gracing the stage. Drop that funky beat DJ!!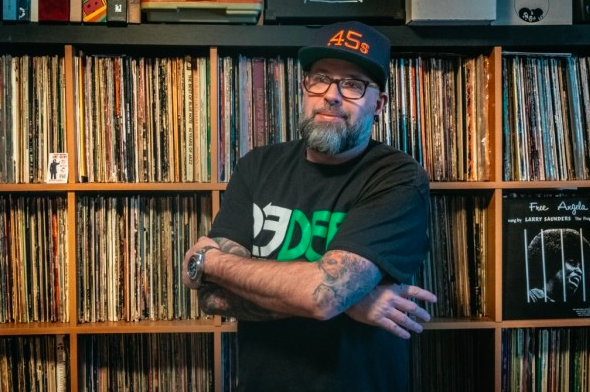 I've know this girl for over a year and I just love her. Jay Hype totally lives up to her name. Last night she performed at the Clearport After Party and had everyone moshing and jumping up and down the dance floor. I love her energy, she is super cool and I want to hijack her for all my events.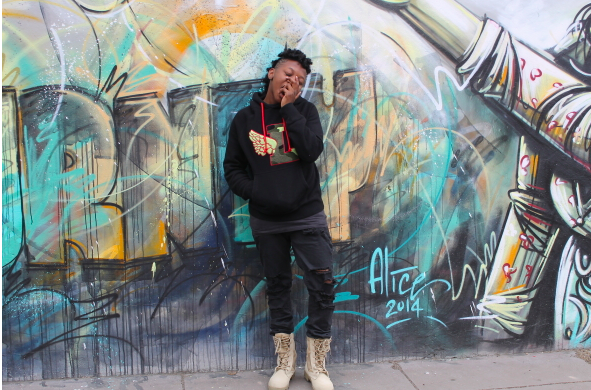 Jase Harley is a singer/rapper/producer/writer/artist/stylish peep. He is beyond talented and as soon as I got the OK from Tony to book people for GOG, I said right away "We need Jase". He is awesome and I know you guys are going to love him.
Vincent The Owl and Nizz Sentine
I have a long history with these guys, Vincent, The Owl is actually my hip hop contributor and is totally killing it. Both of them together on stage is going to be really entertaining! They have amazing energy, and they spit serious bars. Hopefully they can keep it clean for the little ones!! #hinthint
Bodega Dreams
When Tony and I sat down to discuss the line-up, he told me he booked Bodega Dream a really good hip hop band based out of Brooklyn. Excited to see them perform!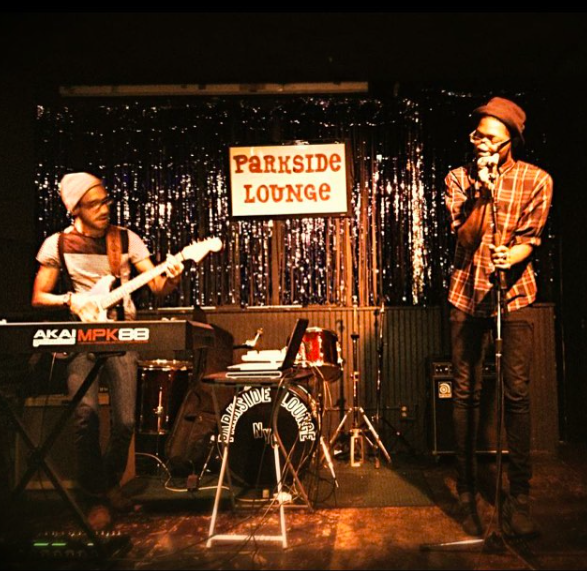 Last but not least. Petey x Kraze the dopest hip hop duo you will ever see in your life. They have so much energy, there is no way you won't be on your feet jumping up and down. I love them.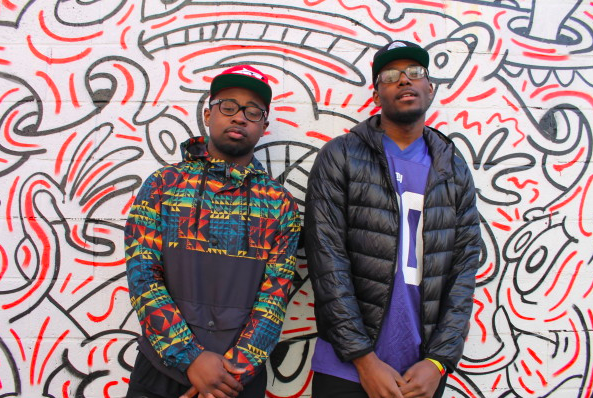 This Wednesday! Don't miss the Hip Hop Groove on Grove night!