There's a new event brewing down in Miss Wong's at TALDE and I had the chance to attend its kick-off!  Drag Queen Karaoke Night, hosted by Jersey City's very own Harmonica Sunbeam, who teamed up with DJ Joe Rude of The Kings of Karaoke, premiered this past Tuesday evening.  Miss Wong's at TALDE is an intimate venue, so it is on a first come, first serve basis.  If you didn't know this event even existed (that's what we're here for), don't cry your little heart out because Drag Queen Karaoke Night will subsequently be held at Miss Wong's on the last Tuesday of every month!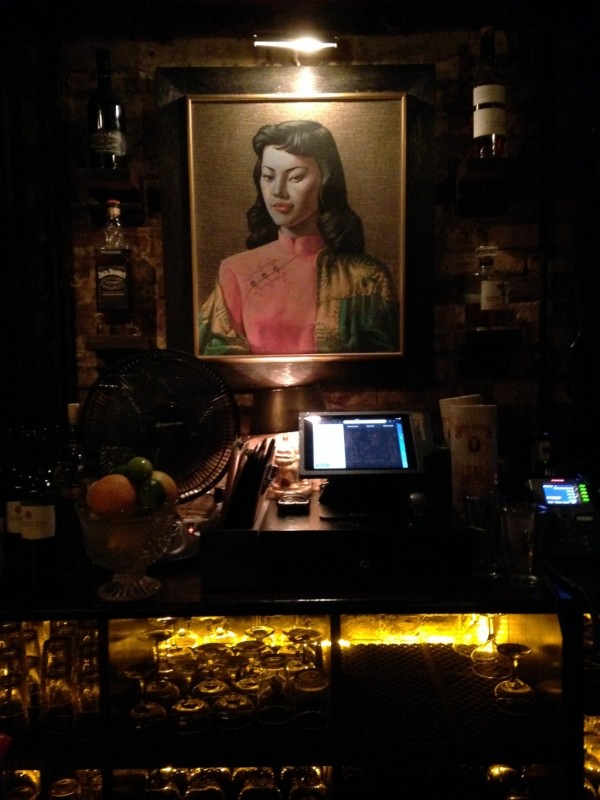 It's the perfect Tuesday night out for a super chic speakeasy-type atmosphere.  Relax on leather couches, sip on their specialty cocktails (I personally recommend the Bondi Kelly), dine on some dim sum and belt out your favorite tunes from 9 p.m. until 1 a.m.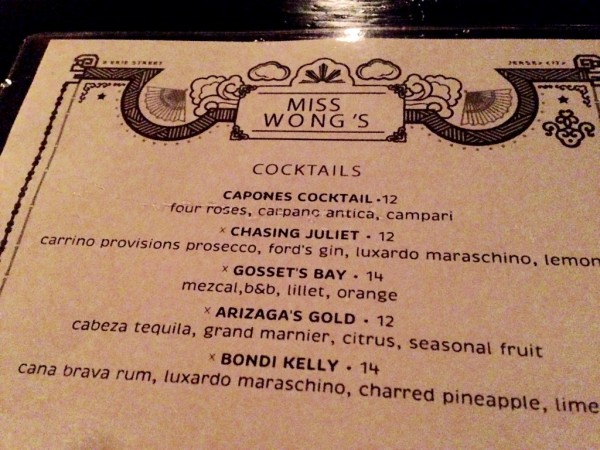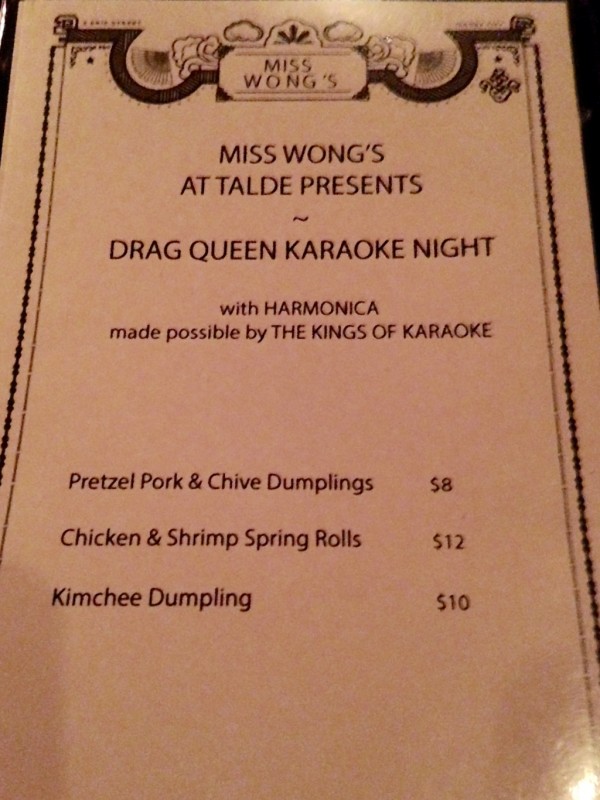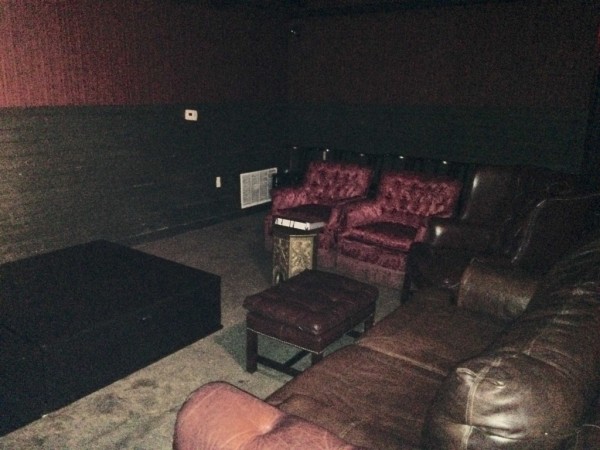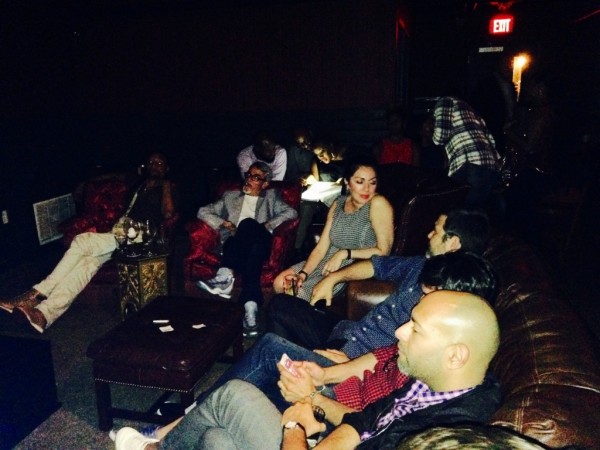 I went merely to spectate, but also to be serenaded by strangers, to have some fun with my friends, and to sip on a few cocktails, of course.  I happen to be tone-deaf and I cannot carry a tune, so I had absolutely no intention of singing, but even I couldn't resist joining in on the antics when I finally had enough liquid courage to sing along with my friends, Jack and Chris, to Starship's, "Nothing's Gonna Stop Us Now."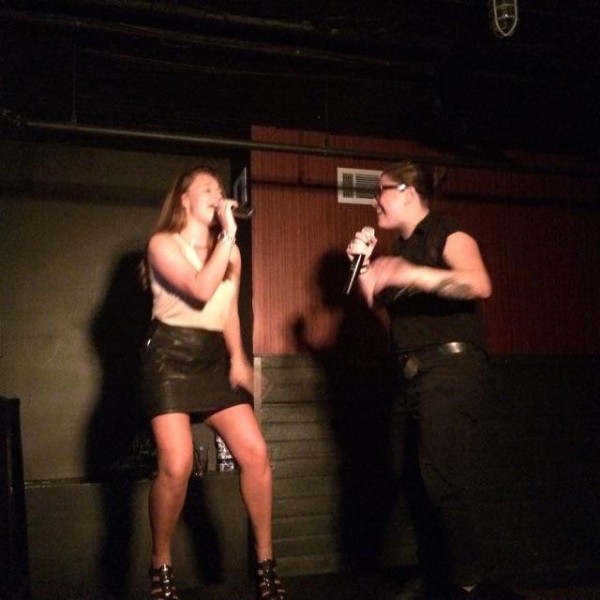 Can't sing like me? No worries! This is not a judgmental environment.  There is no Simon Cowell sitting in the corner ready to rip your performance apart once you've finished.
Everyone was pretty shy at first to get up and sing, but once the liquor started flowing, that's when everyone got loose (not in that way) and took to the stage. The variety of performances ranged from everything and anything like Sir Mix-a-Lot's "Baby Got Back", to Beyoncé's "Love on Top" to The Little Mermaid's "Under the Sea."
I set my curfew at 11 p.m. going into this…cut to my friends and me closing the event down at 1 a.m.  I should really look into some self-control, but I was having way too much fun to skip out.
And as I enjoyed the voices of others, I realized there seemed to be a trend forming whenever I attend an event Harmonica hosts (I assured her at one point in the evening that I was NOT stalking her)—I ALWAYS HAVE THE BEST TIME! And laugh! Hysterically! Harmonica was on fire with her jokes.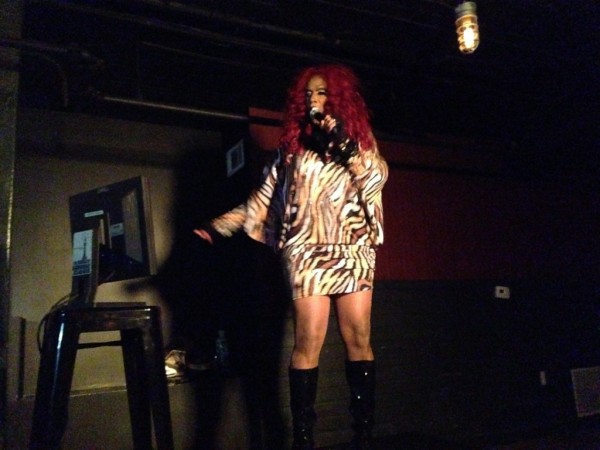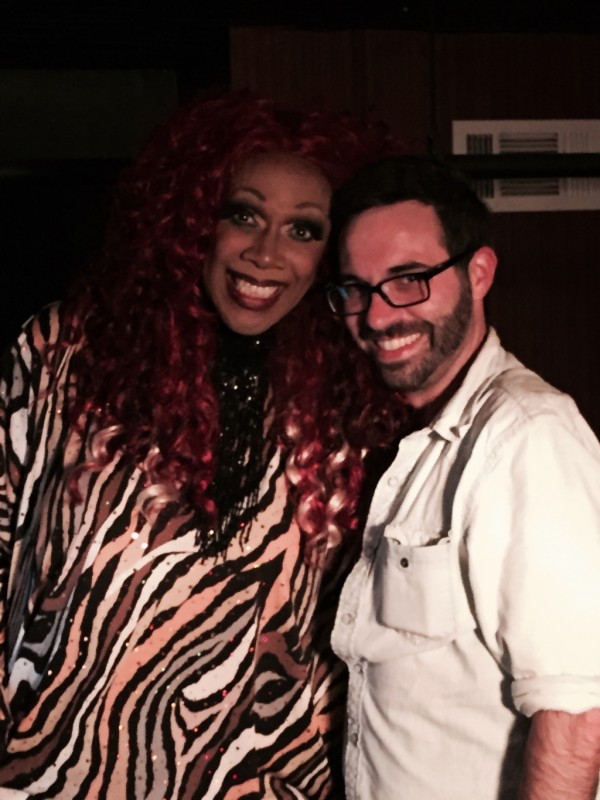 So, if you're in the market for a fantastic Tuesday night out in the form of delicious cocktails, a lot of laughs and a ton of entertainment, give Drag Queen Karaoke Night a whirl! Remember, it will now be held every last Tuesday of the month. See you there!