What an amazing community event this past Saturday's "Creative by Nature & Stained Glass Windows of St. Paul's" was! Spearheaded by three fierce ladies of our Jersey City community, Priscilla Renta, Cynthia Renta and Roxana Marroquin, it was truly a success for everyone involved. I first met Priscilla and Cynthia through Rising Tide Capital's the Community Business Academy and right from the start, I knew they would do amazing things for the Jersey City community. The event was held at St. Paul's Lutheran Church, which is a hub of social justice, sustainable ecology, performance, art and youth services.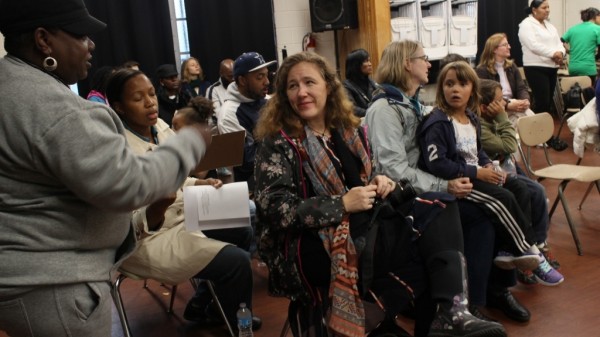 There were three exhibits in collaboration with Sustainable JC, the P.E.A.C.E. Community Garden, Vaibrenta Holistic and the YMCA of Newark and Vicinity. There was so much beautiful work to see and awesome performances to witness including: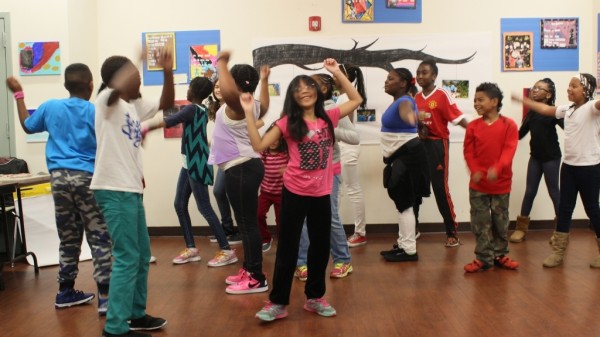 Monica Chavarria
Sidney Acosta
Clara Richardson
Frank Ippolito
Amy Neufeld
Maggie Brown
Kerrie Young
Theda Sandiford
Roxana Marroquin
Jordan De Liso
Alina Tarmu
Kevon Simpson
Con Vivo
Robert Knowles
yours truly, and Deviator Irs!
As soon as I arrived the music (provided by Deviator Irs) had everyone feeling great. And who can resist a few throwback games like Jenga and Connect 4! There were so many kids activities to choose from, my kids had to get their hands on everything. Since the event was organized in partnership with the YMCA of Newark, a lot of the photographs on display were created by the YMCA kids themselves and came from the YMCA Children's Urban Explorations program by Kerrie Young. It's always beautiful to experience art through the eyes and hearts of our youth. One of my favorite pieces is from the Four Seasons Series of Paintings by Featured Visual Artist Monica Chavarria.
It was time to watch the "Reach and Rise" Mentorship Video to connect what it means to mentor kids and what it can do to change one's life, which is what this beautiful event embodied. It's so important to expose our youth to positive experiences and the arts is a way to help them find the confidence they need to work towards their dreams. It was now time for the featured performances! I was honored when Priscilla requested to sing a few Josirs tunes. It's been a while since I've been on the mic. but I live for this, connecting community upliftment and the arts! So here I am holding Zyah on one arm with the mic in hand.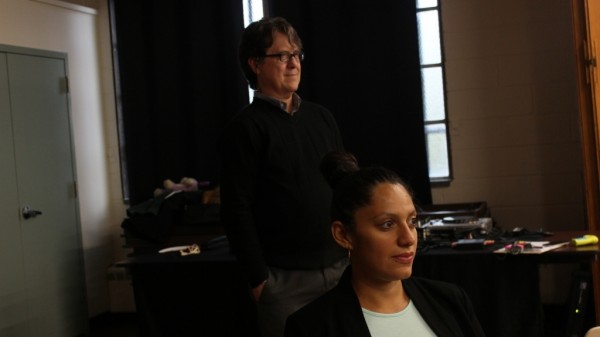 After my performance, we played a game of musical chairs, it was so much fun to see the adults and kids play! Then it was time for the YMCA students to dance. This was my absolute favorite part of the program. They rocked their performances! I enjoyed seeing how confident the kids were to perform in front of their family and community members. The choreography was beautiful (great work Kevon Simpson!) Then we were graced with spoken word by Kevon who used poetry to interpret the dances the kids performed. It was truly a pleasure to witness all the inspiring talents in the room and most especially, to witness the positivity in our great city.