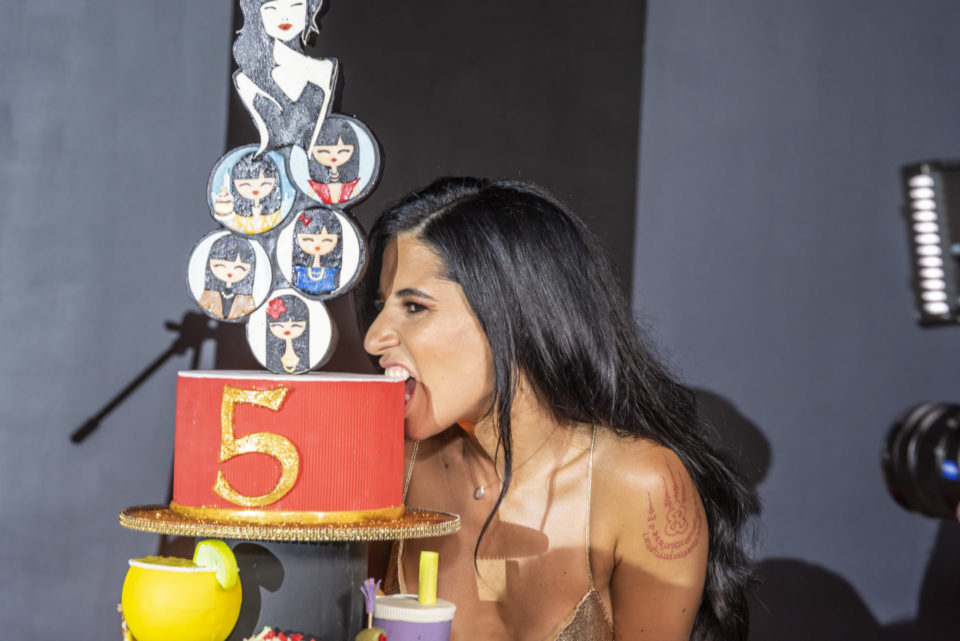 On Thursday May 30th 2019, ChicpeaJC turned 5 with a gala/fundraiser event benefitting Content Creators Academy. To be honest with you all, it almost never happened. A few months ago, when I needed to decide whether or not I was going to have the event, I was going through a really hard time in my life and didn't have the energy to go through with planning such an event. But something inside of me said, "It's not about you. This is bigger than you. This is an opportunity to bring amazing people together, to raise money for CCAJC, and also to celebrate a huge fucking milestone. I MADE IT."
5 years. This journey hasn't been easy, and the fact that I made it this far is a cause for a big celebration. Even though the idea of planning an event made me nauseous, I just went with it. Because like everything I do, once I commit to something, I don't give up that easily. Hence why I am still here.
Every year, we do a different theme. First year was art, second year was fashion, third year was a Jersey City mega celebration with all the themes, and the 4th year it was just a party. So when thinking about number 5, and the last two years of my career, I immediately said "Food and Comedy." It sums up my year! I've been heavily involved in the local restaurant industry and, well, life is a comedy show sometimes.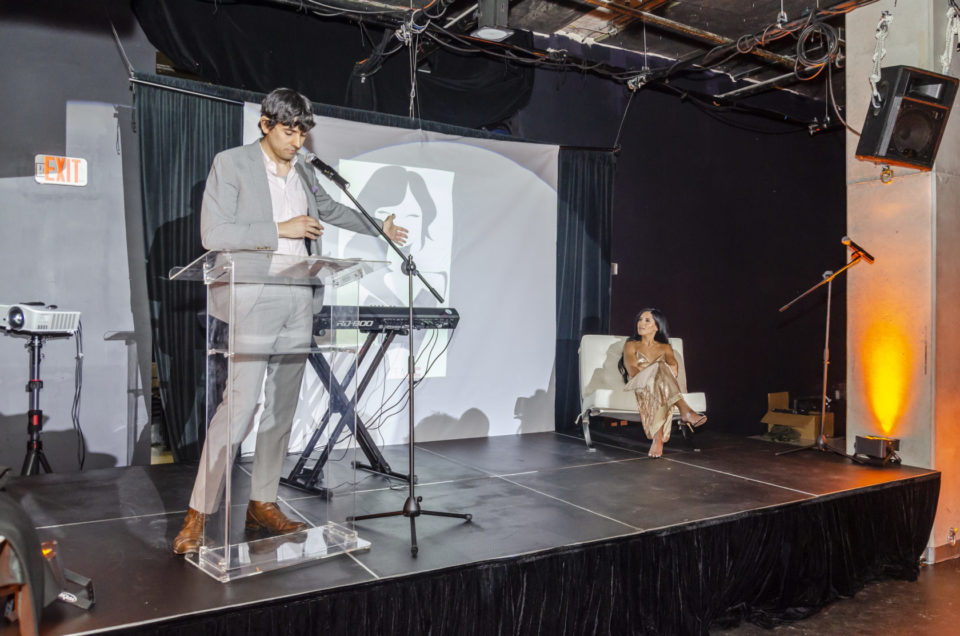 For number 5, I wanted it to be an elevated experience. I wanted people to dress up and look their best. So that is why ChicpeaJC Turns 5 was a black tie event, and a food and drink centric theme with a comedy show.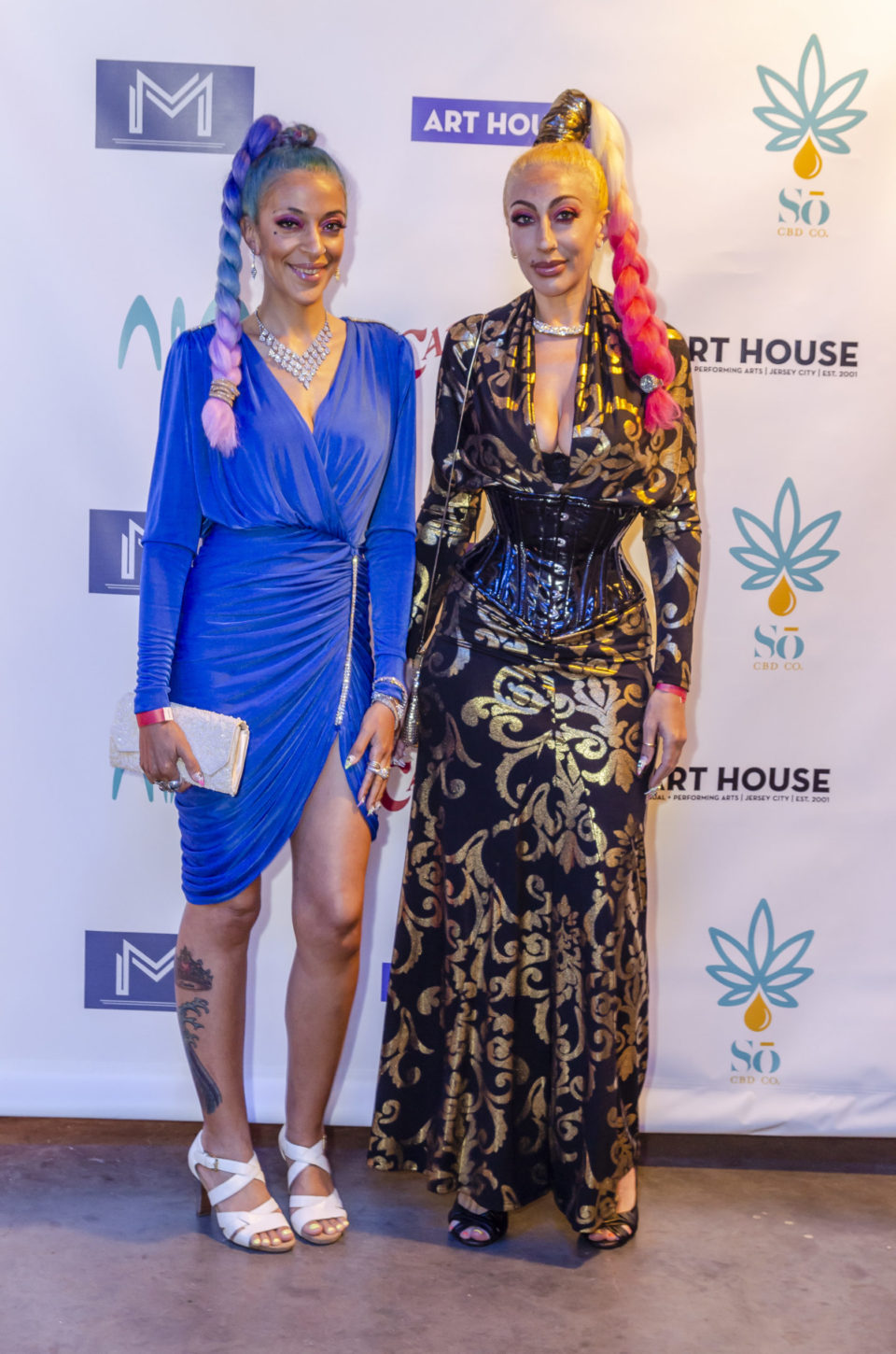 Day of the Event
I woke up at 3am. There was so much to do! I spent the day picking up final silent auction items, printing menus, coordinating things with the vendors. At 3pm, I was still in sweatpants. I even ran into boss man Luck from Ani Ramen, who looked at me concerned that I wouldn't be ready for the party. He gave me the "you look like shit" staredown. But little did he know…
I ran home at 4 to meet my glam squad: makeup artist Stephanie Perez and hair stylist Olivia Halpin. Photographer Dan Bassini captured me getting ready. While I was getting glammed up, I was still on my computer printing shit for the auction. It was nuts.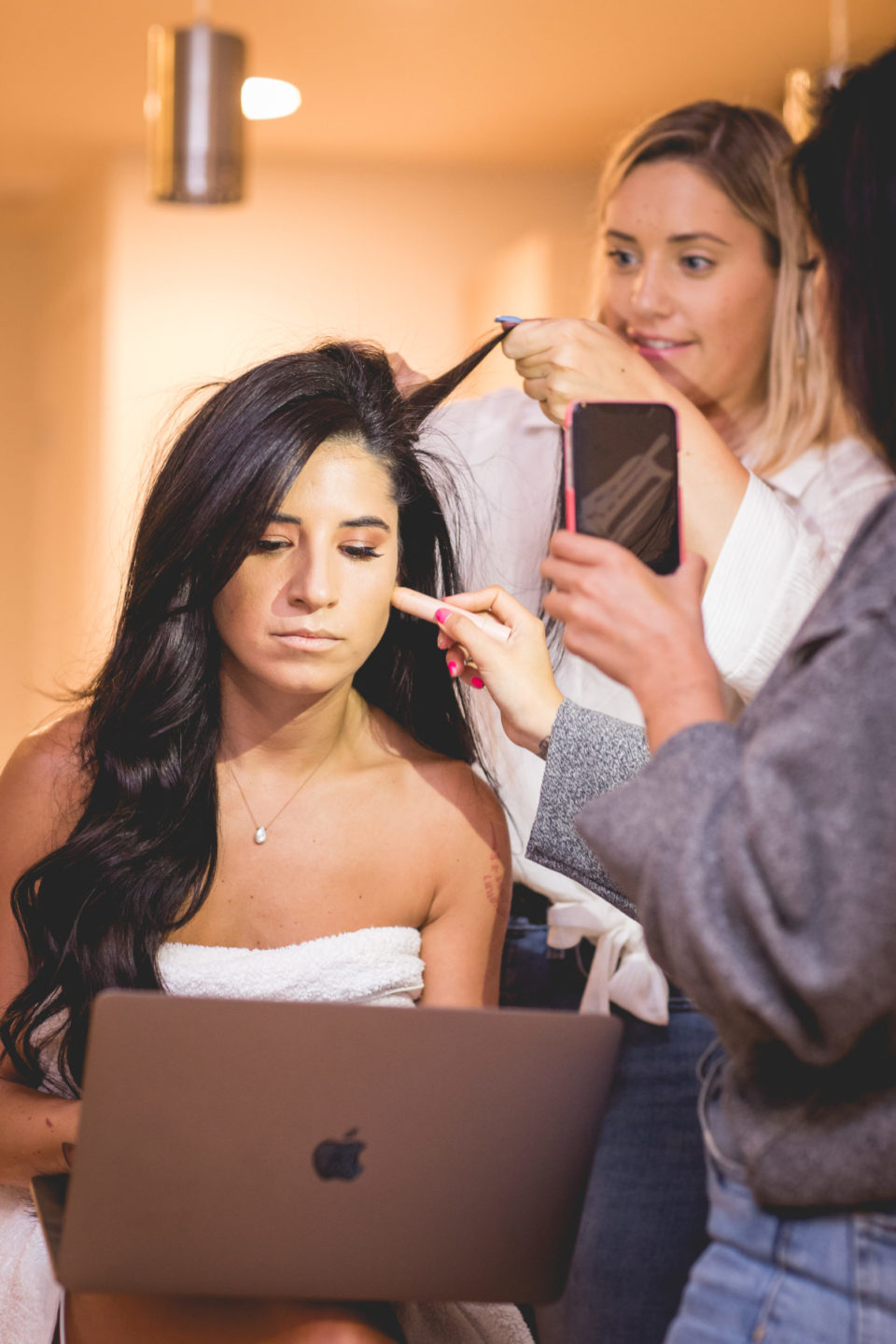 Then we look outside and it started pouring rain…lovely!! "It's good luck," we all said.
I put the dress on and I felt like it was my wedding day, only better. Because today we were celebrating an accomplishment, we were celebrating an amazing organization I am so proud of. We were celebrating Jersey City and what makes it unique. We were celebrating entrepreneurship, we were celebrating the ups and downs that brought me this far.
I was ready to party.
We arrived at the venue and the rest of the night was a blur. We had a red carpet/step and repeat, and guests started flowing in to take photos in front of it. Everyone was dressed to the nines and I am so grateful everyone actually stuck to the Black Tie theme. People looked so good that a new hashtag was born for the event: #JCMetGala. How awesome is that?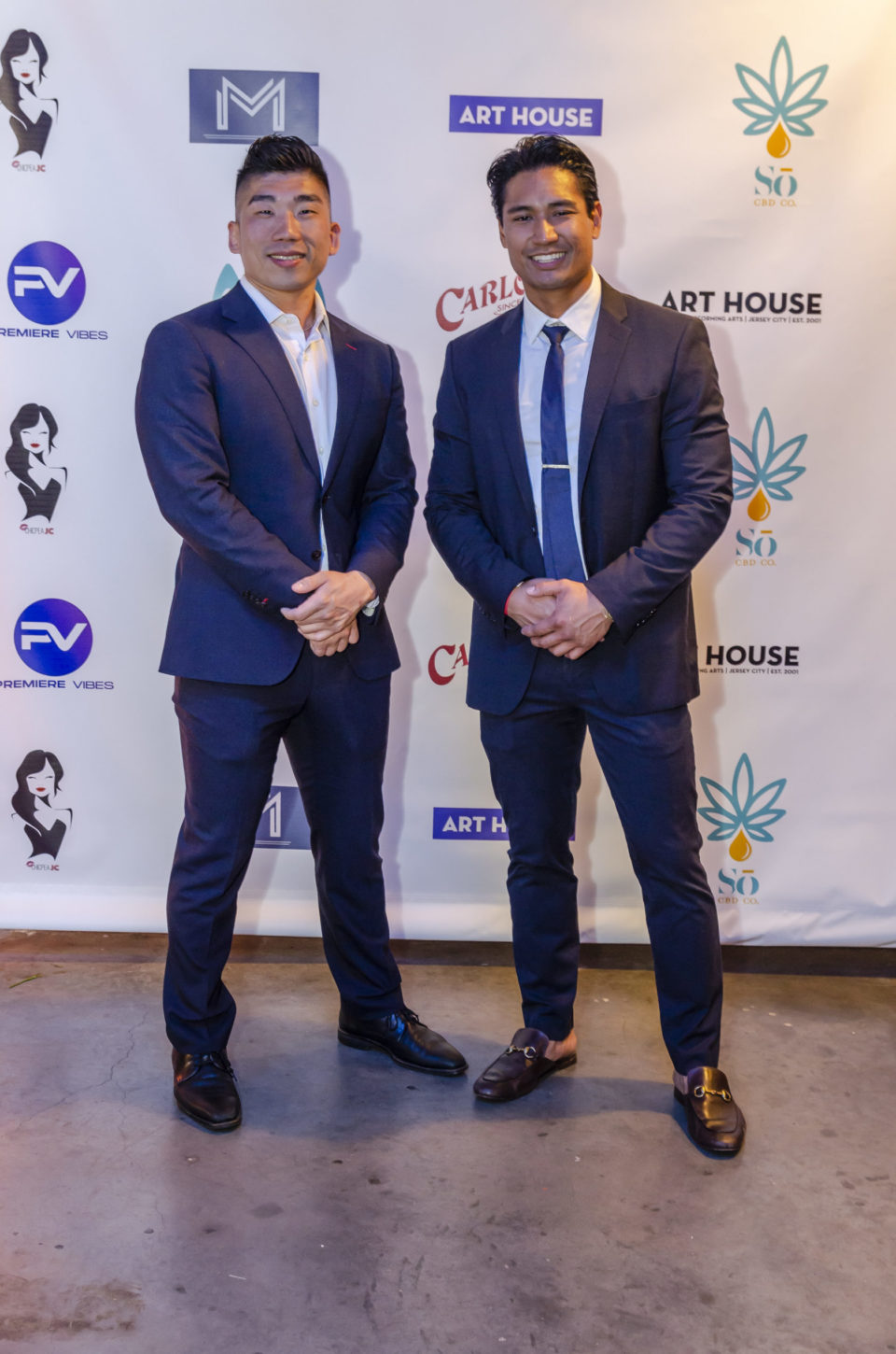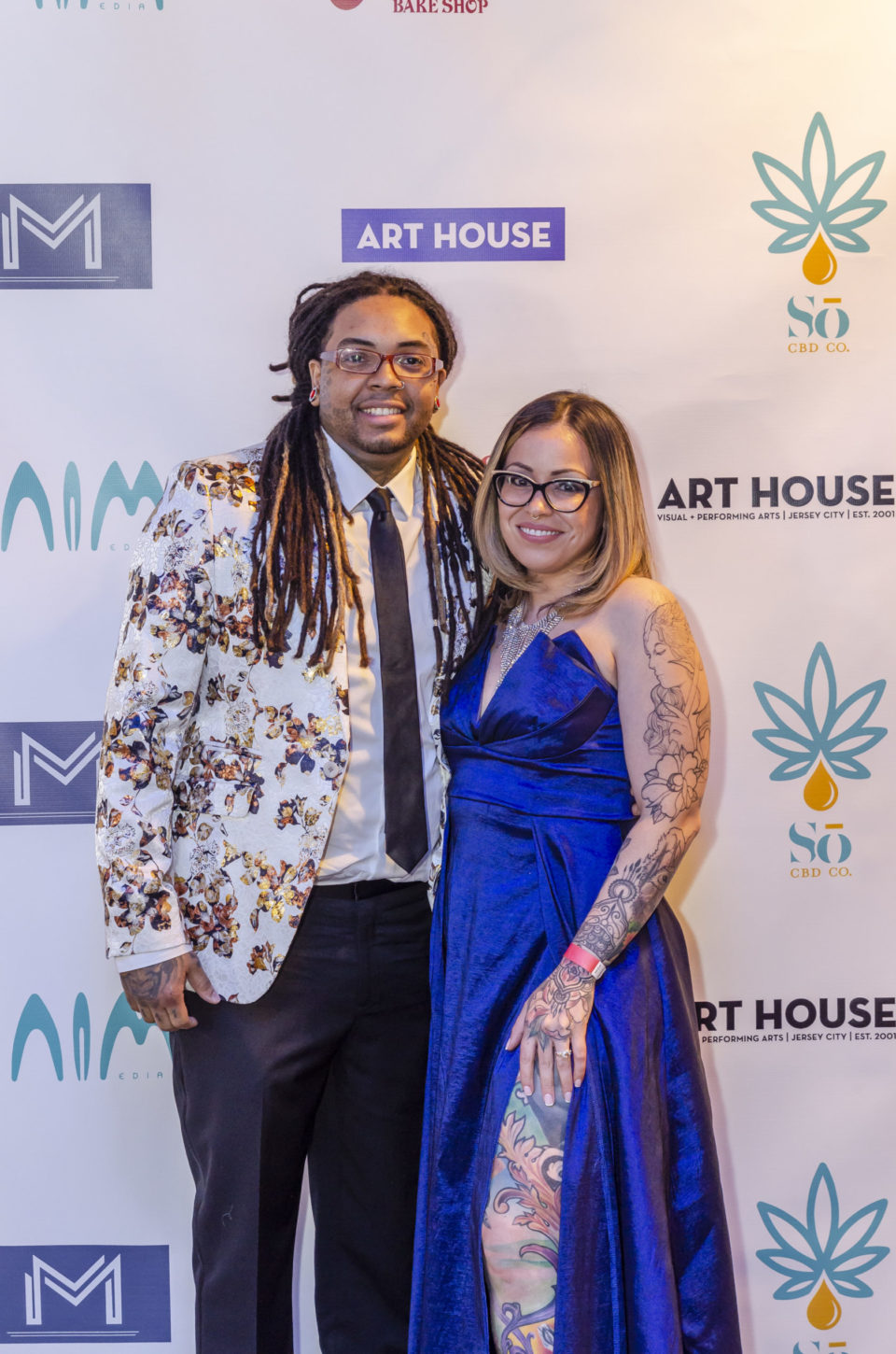 The event was a big success, but it took a village to make this happen. Let's rewind a bit and look at all the elements that made this event what it was…
Location: Art House Productions
This was a tough one. I reached out to so many different spots and heard nothing back. You must think "but you're Chicpea." Well, it doesn't matter in this town sometimes, especially the high-priced venues (which I can't afford yet). Then one day, like a light bulb, "ART HOUSE PRODUCTIONS" entered my brain. I attended a few events at Art House and the space is like a blank canvas. It was perfect for this event. I reached out to Meredith Burns, the boss lady of Art House, on a Sunday morning and she immediately said they would love to work with us. The space was just perfect for this event and I am so happy to work with an organization that does so much for the art community. Make sure you check them out!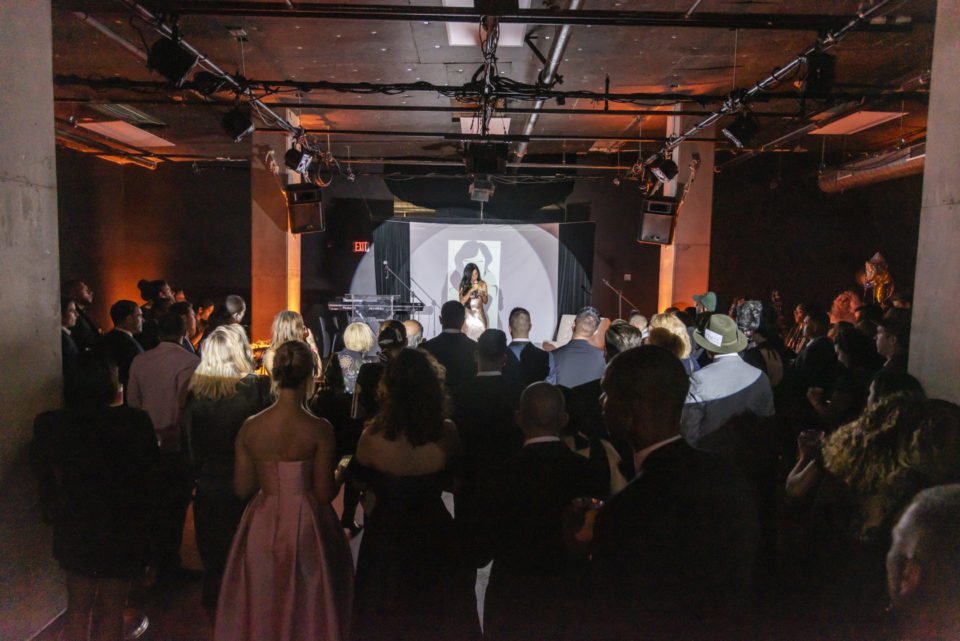 They're hosting the 6th Borough Comedy Festival from June 12th to the 15th, which would be a great opportunity to support them and check out their space.
You can find more information about Art House Productions on arthouseproductions.org.
Production
To put an event together like this you need a good production company, and thankfully my business partner Bryan runs Premiere Vibes. We've been doing events together since ChicpeaJCturns2 and he knows the drill. If you need anything event-wise, he is your man. We got a stage, TVs, bar stands, photo booth, a step and repeat, audio visuals, the whole nine. My friend mentioned to me that this event was like a Mercedes Benz Fashion Week shin-dig! Amazing.
Decorations
I am not crafty at all and realized I definitely needed help with set up, so I posted something on my instagram story. Strange Vine Studios contacted me and said they would be happy to help out. They were so awesome and made sure everything looked perfect the day of. They helped set up the Silent Auction tables, the decor, the photo booth backdrops, and more. Loved working with them.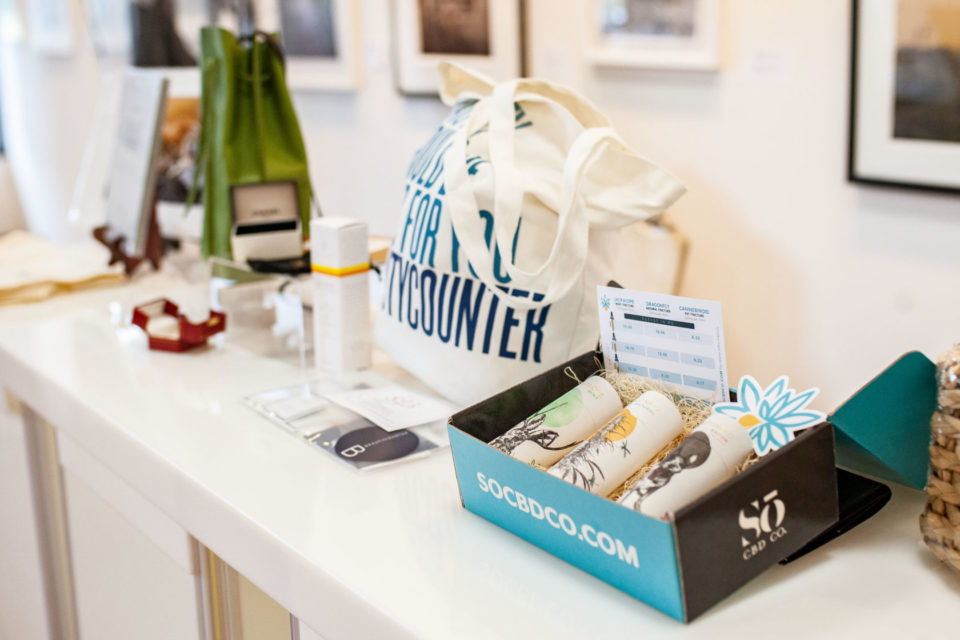 My Dress
The most important element of this party. I kid!! For the 5 year anniversary, I needed to go all out, I reached out to friend and designer Tyler, who made me a dress for Art House's Snowball in January, to make me my dress. Tyler asked me what I was going for, so I sent him a photo of a dress Kim K wore at the Met Gala a year ago. A gold, skin-tight dress and, well, the rest is history. Tyler nailed it, and I don't think I've ever felt or looked this good.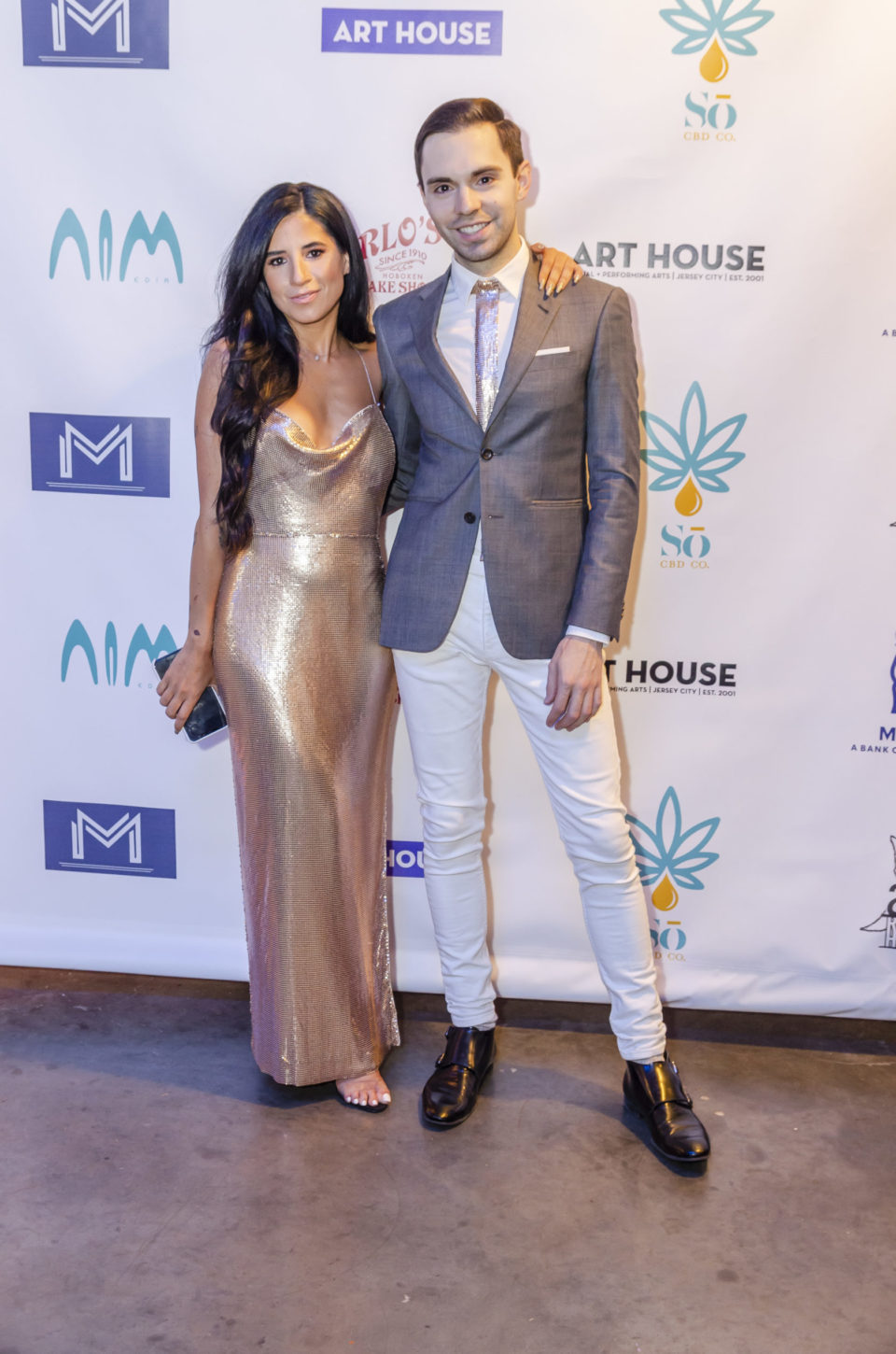 Food & Drink Vendors
I am so thankful to have many amazing relationships with local restaurants and bars that this was the easy part. I basically reached out to a handful of businesses via text, "YO, what's up? Hey, so I'm throwing Chicpeajc Turns 5, a fundraiser for CCAJC. You in?" They all said yes without hesitation. Not only that, they were all incredibly excited to be part of this milestone and I am so grateful.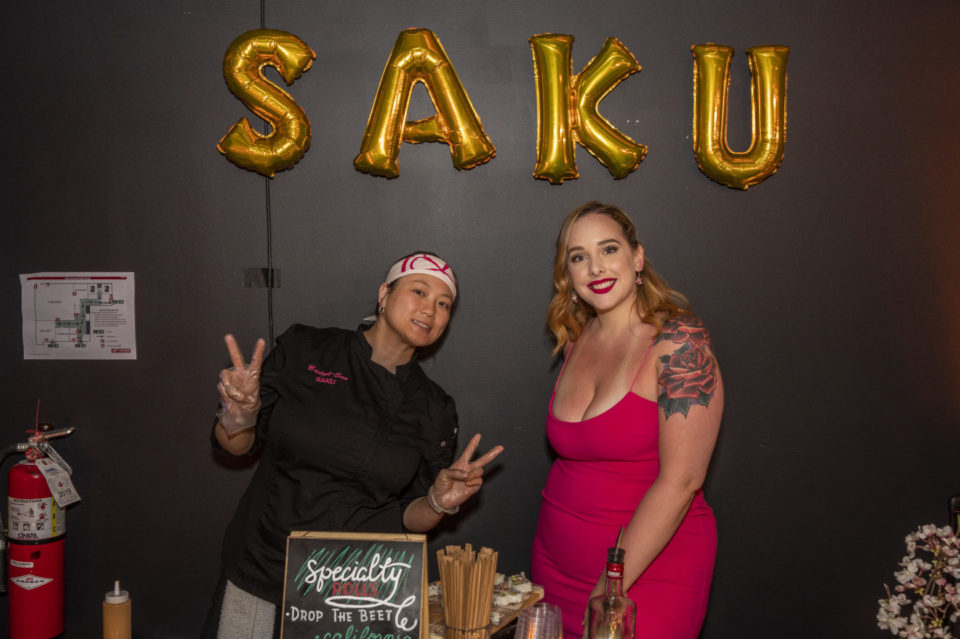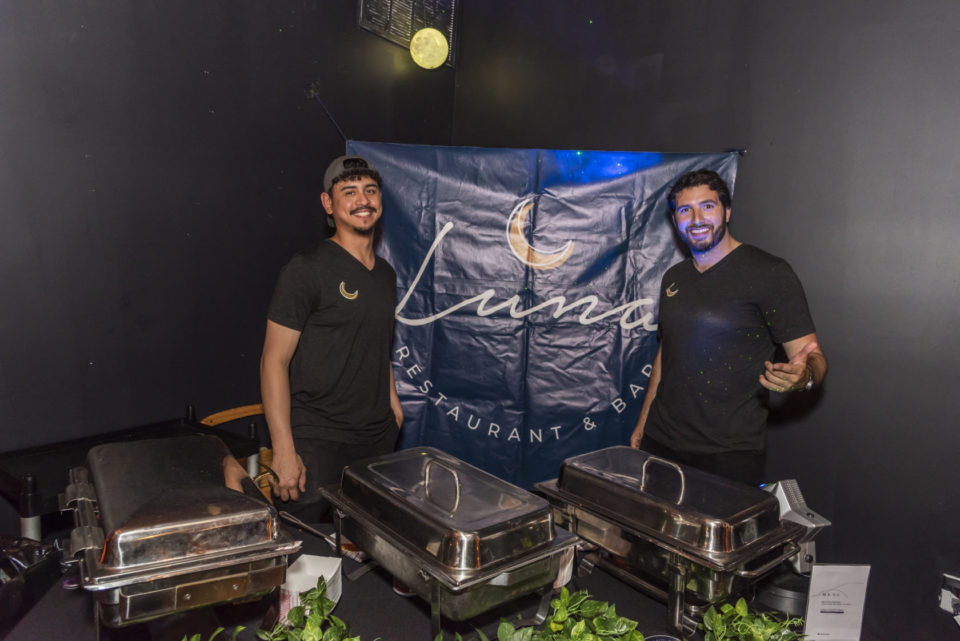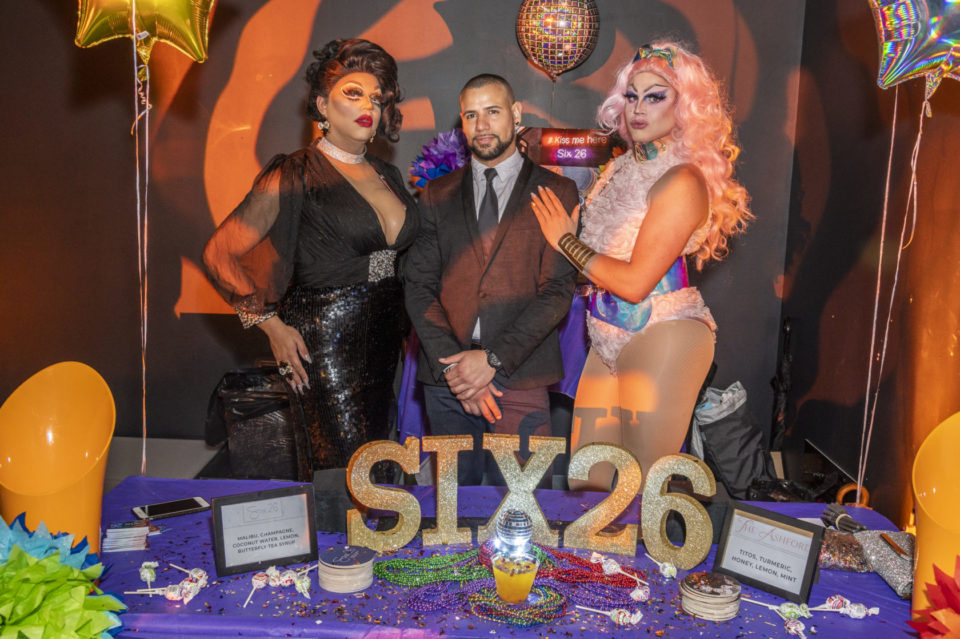 When I emailed all the vendors info on set up, I mentioned that they could do whatever they wanted to decorate their booth. and let's just say they went above and beyond what I expected. I've been to many foodie events but never have I seen this level of detail and thought in vendors booths. Like, wow!! So impressive. A big shout out to all the vendors! You made this event incredibly special. All our guests really enjoyed the array of food and drinks (maybe even too much). I also loved that all our industry people came to party and meet each other. What an awesome community we have.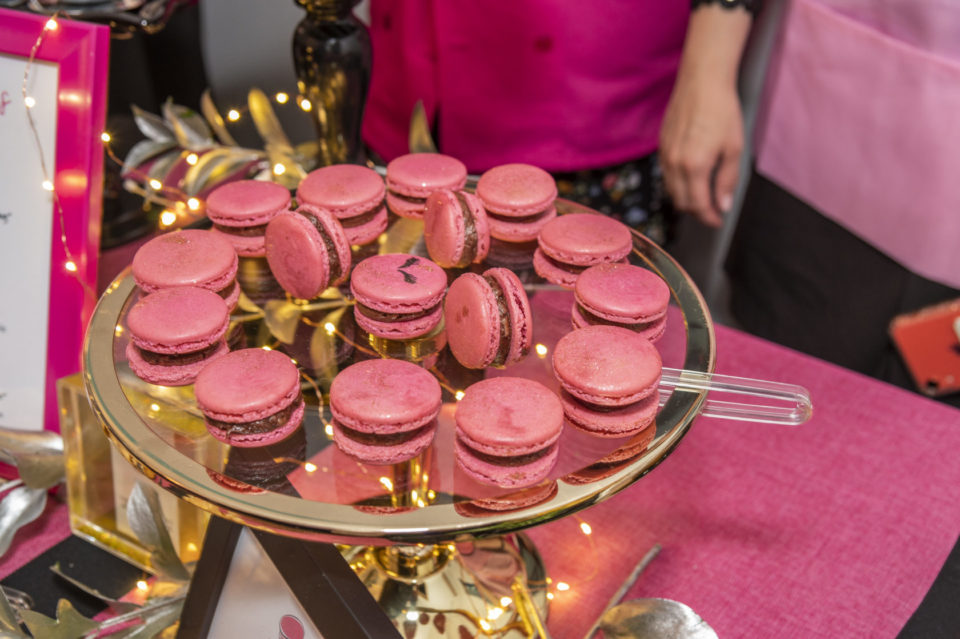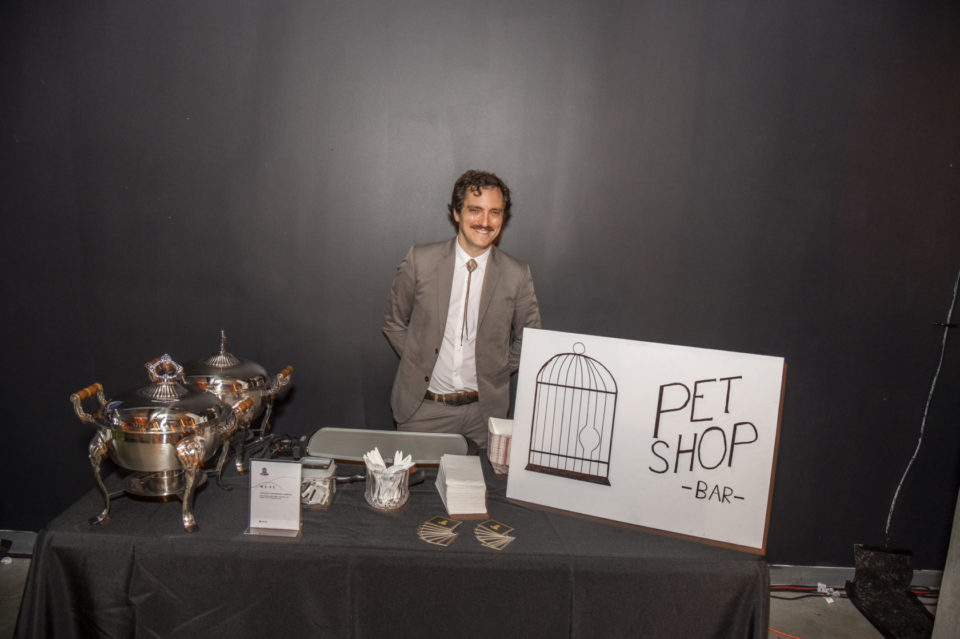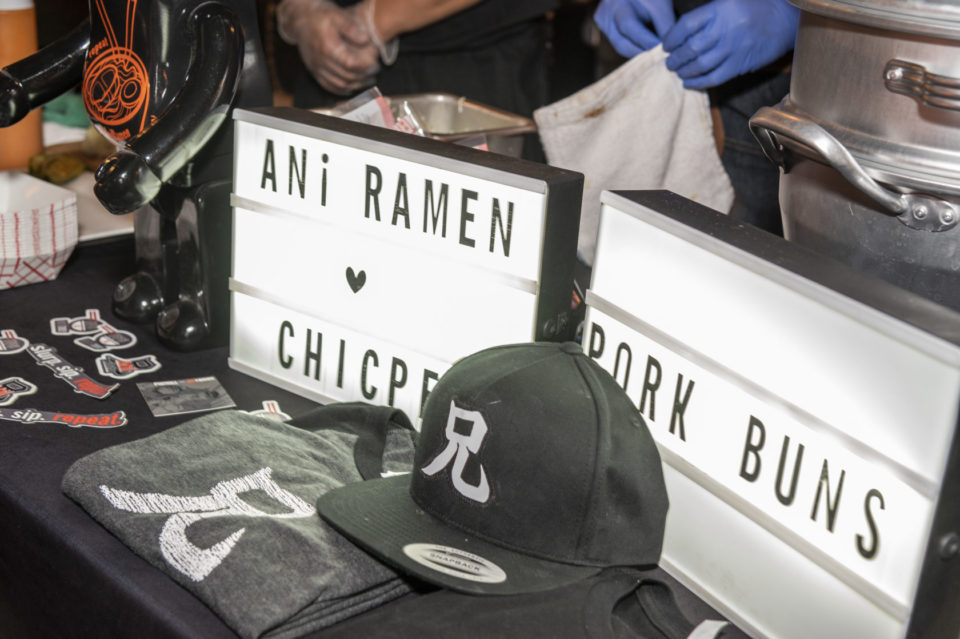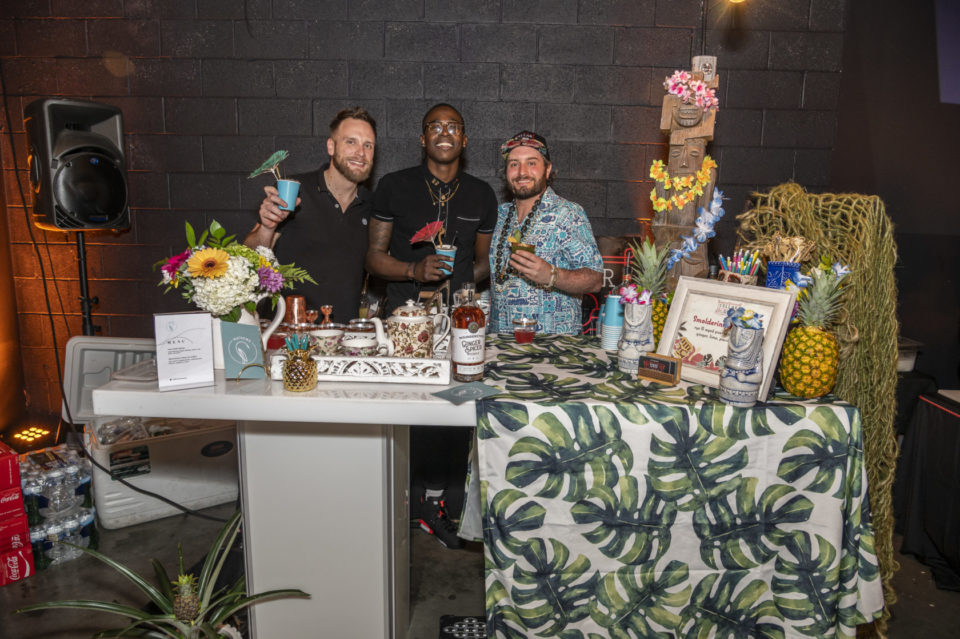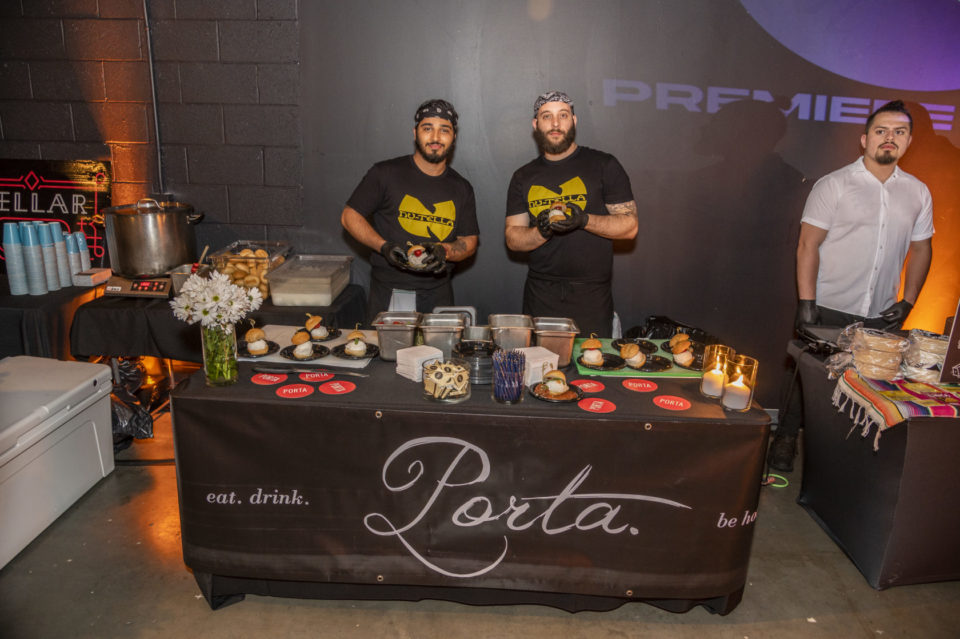 Thanks to:
Ani Ramen
The Kitchen Step
Hudson Hall
Hamilton Inn
CoolVines
Gringo's
Pet Shop
MichMacs
Abbey Bell
Six26 Lounge
South House
Corgi Spirits
Cellar 335
Battello
Saku
Porta
902 Brewing Co
Mathew's
Luna
All Points West
The Cake
When I posted on Instagram two months about being in the preliminary stages of planning ChicpeaJCturns5, I got an email from Nicole Valdes, head of Marketing & PR for Carlo's Bakery. She said they would be happy to donate a cake for the occasion. I couldn't believe it! The Carlo's Bakery would be making our cake, talk about leveling up!!! I was like, "Um, yeah?! Also, can I come in for a tour and interview with Buddy?" To my surprise, they agreed! POST COMING SOON!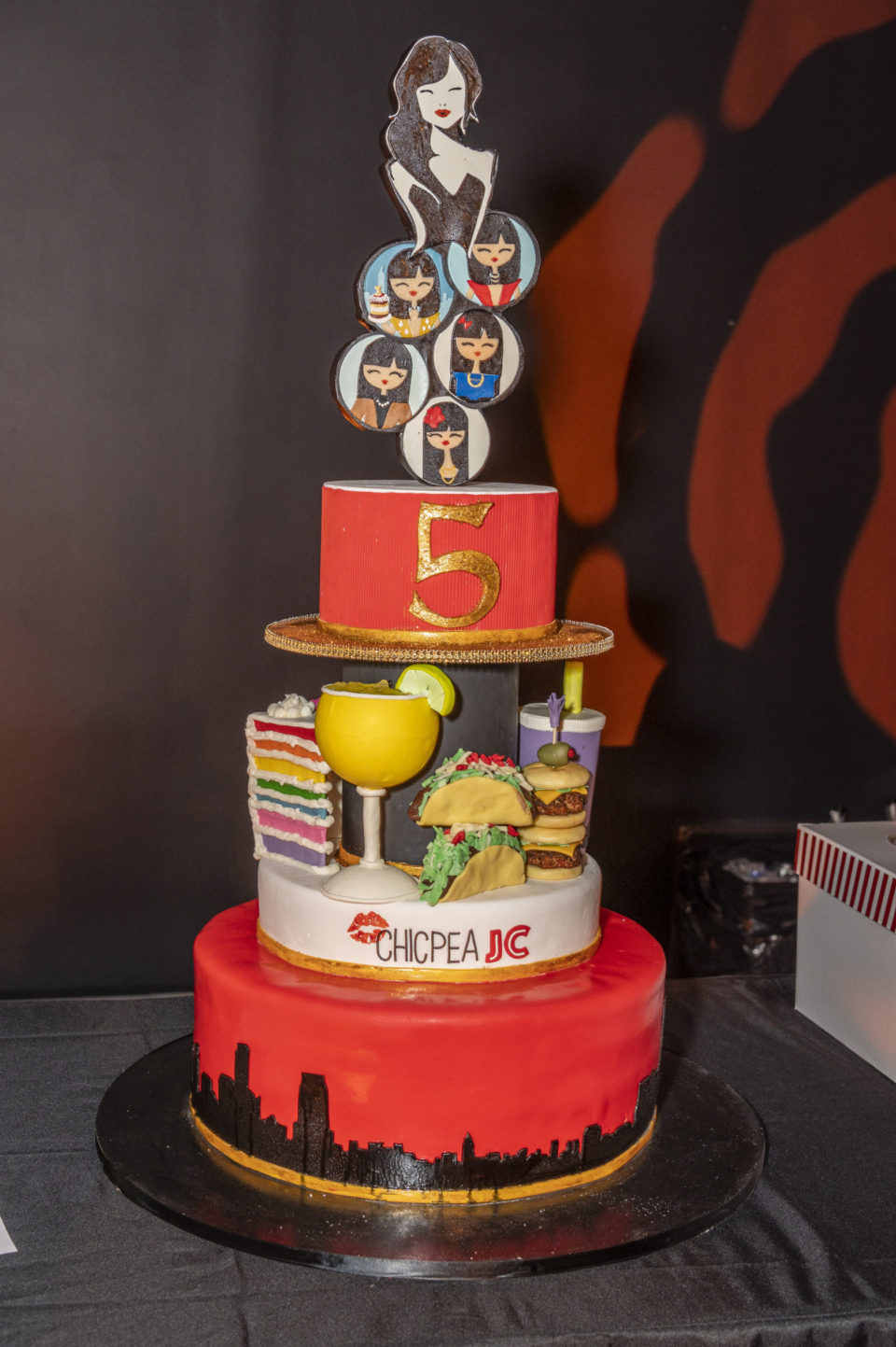 Speeches
Ugh. The worst part for me was my speech. You would think I would be comfortable talking in front of a crowd, but I am not. Anyway, it was fine (I guess). I made some jokes, some people got it, some didn't and that's just comedy, baby.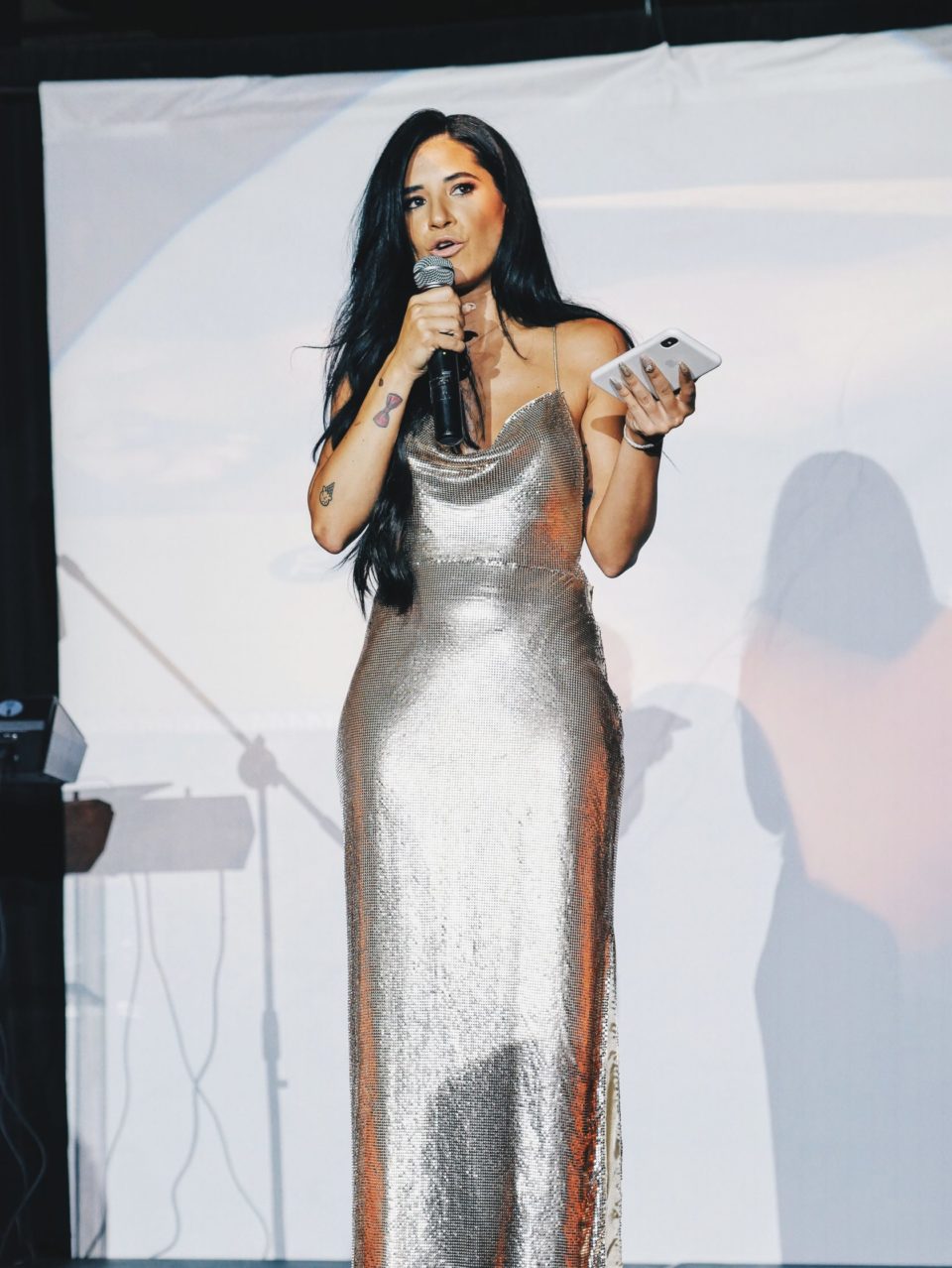 I introduced a few of our CCAJC students in attendance and also premiered a music video they did in class. It was such a proud moment. So happy for them. I call them "my children."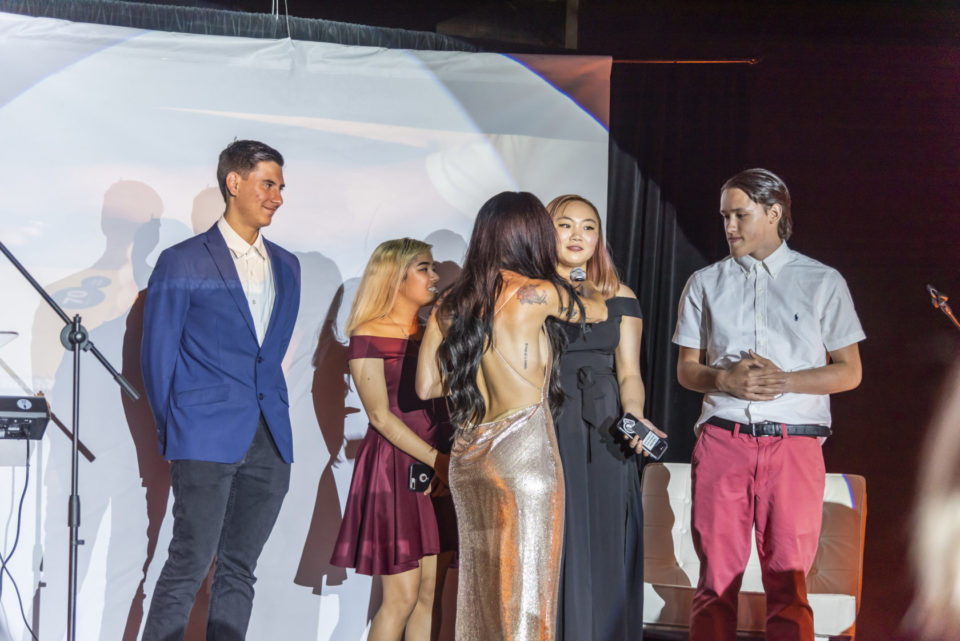 Then we called up Mayor Fulop and elected officials Jermaine Robinson, Denise Ridley, Angela McKnight, and Rolando Lavarro. They all congratulated me, and just seeing them all on stage was an extremely proud moment. I am so thankful for all their support throughout the years.

Awards
This year I wanted to give out awards on behalf of CCAJC to local youth making an impact in the community, as well as youth champions for their contributions to helping local youth in JC.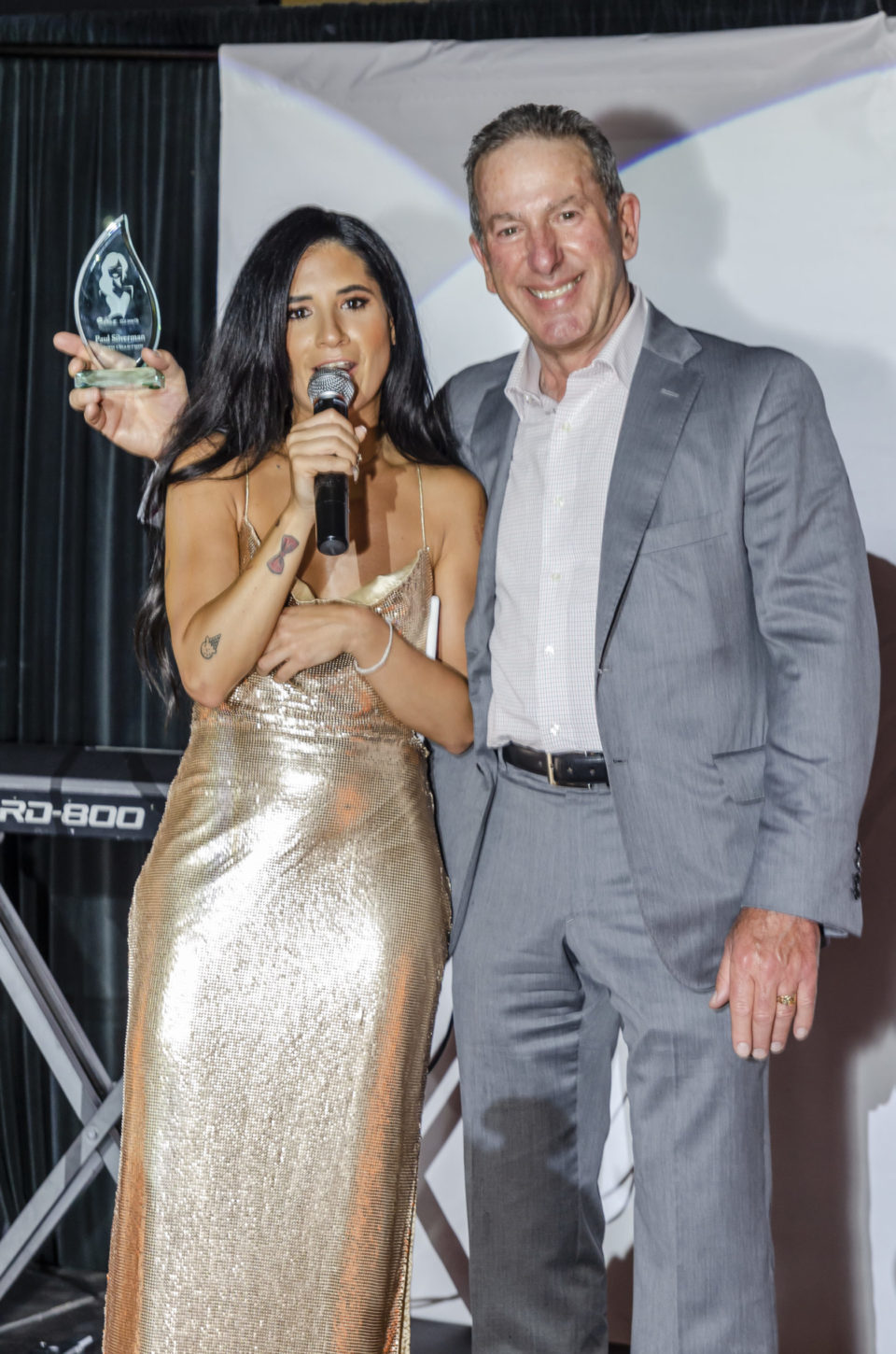 Youth Champions
Angela McKnight
Paul Silverman
MacAdam Smith
Youth in JC Awards
Dylan Chidick
Safa Mostafa
Jai Patel
PeteyxKraze
Comedy, Comedy, Comedy
So who would run the comedy show? I'm funny-ish but not funny funny. I met Pat Byrne 4 years ago when I interviewed him at WFMU about his talk show, "Prove it All Night with Pat Byrne." I thought he was the funniest guy in Jersey City. We remained friends until one day, I found out he made a spoof about me on his show. "Style Bean" was a comedy sketch based on me and it was HYSTERICAL. But I was pissed at him when I found out. Not because he made fun of me, but because no one told me about it. We ducked it out and now we're friends again. In all seriousness, I think Pat is hilarious and he was the obvious choice to host this event.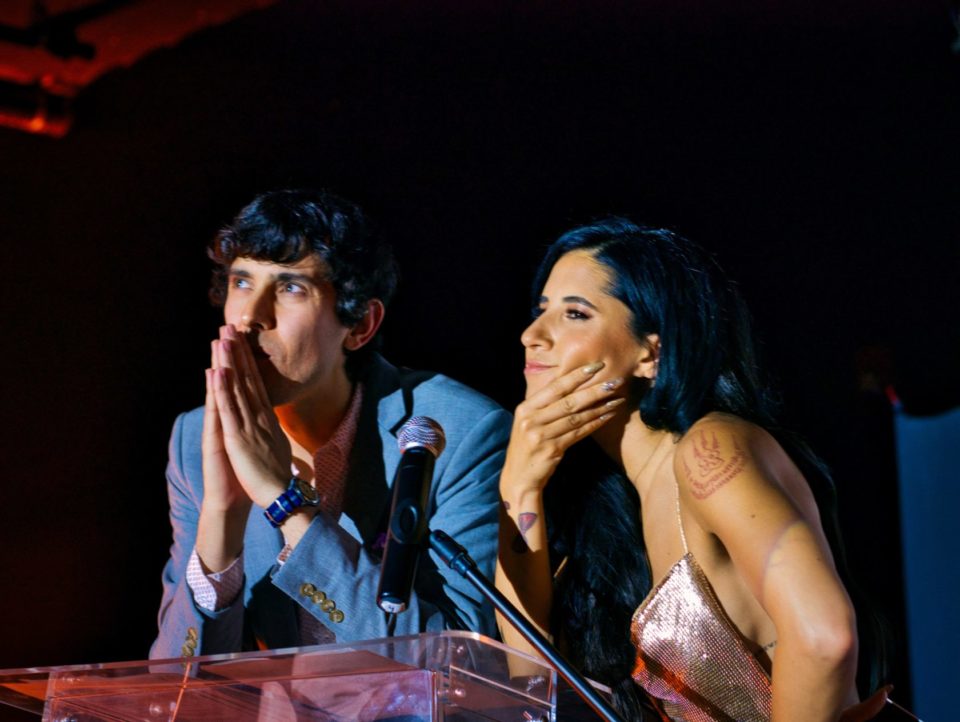 When I asked him, he said no at first. Then I asked him again and he said yes. Pat enlisted friend/comedian Nick Fierro to help out. We all met a few times to pitch jokes, talk ideas and skits. This was probably the most fun I had planning this event. I've never laughed so much.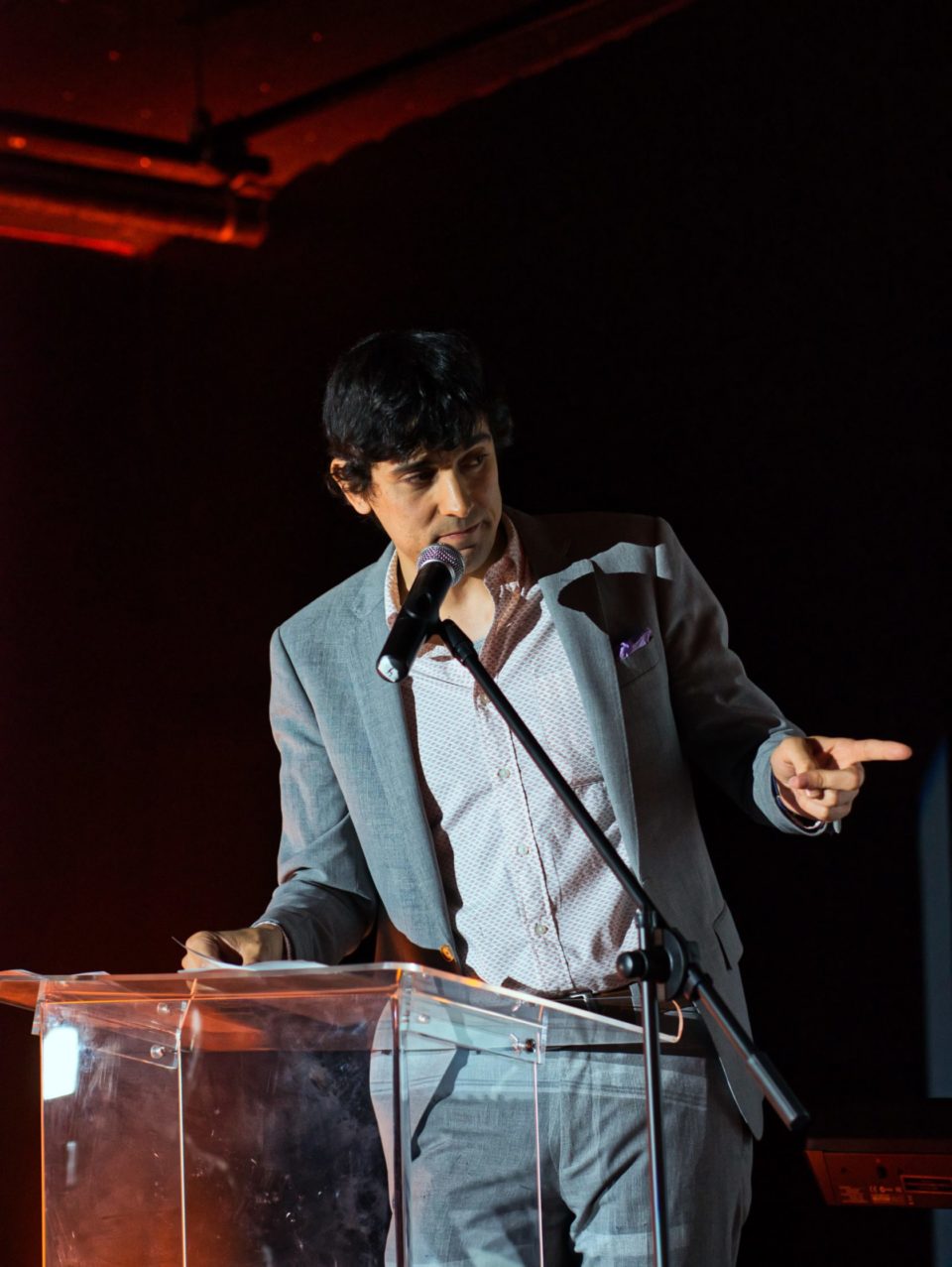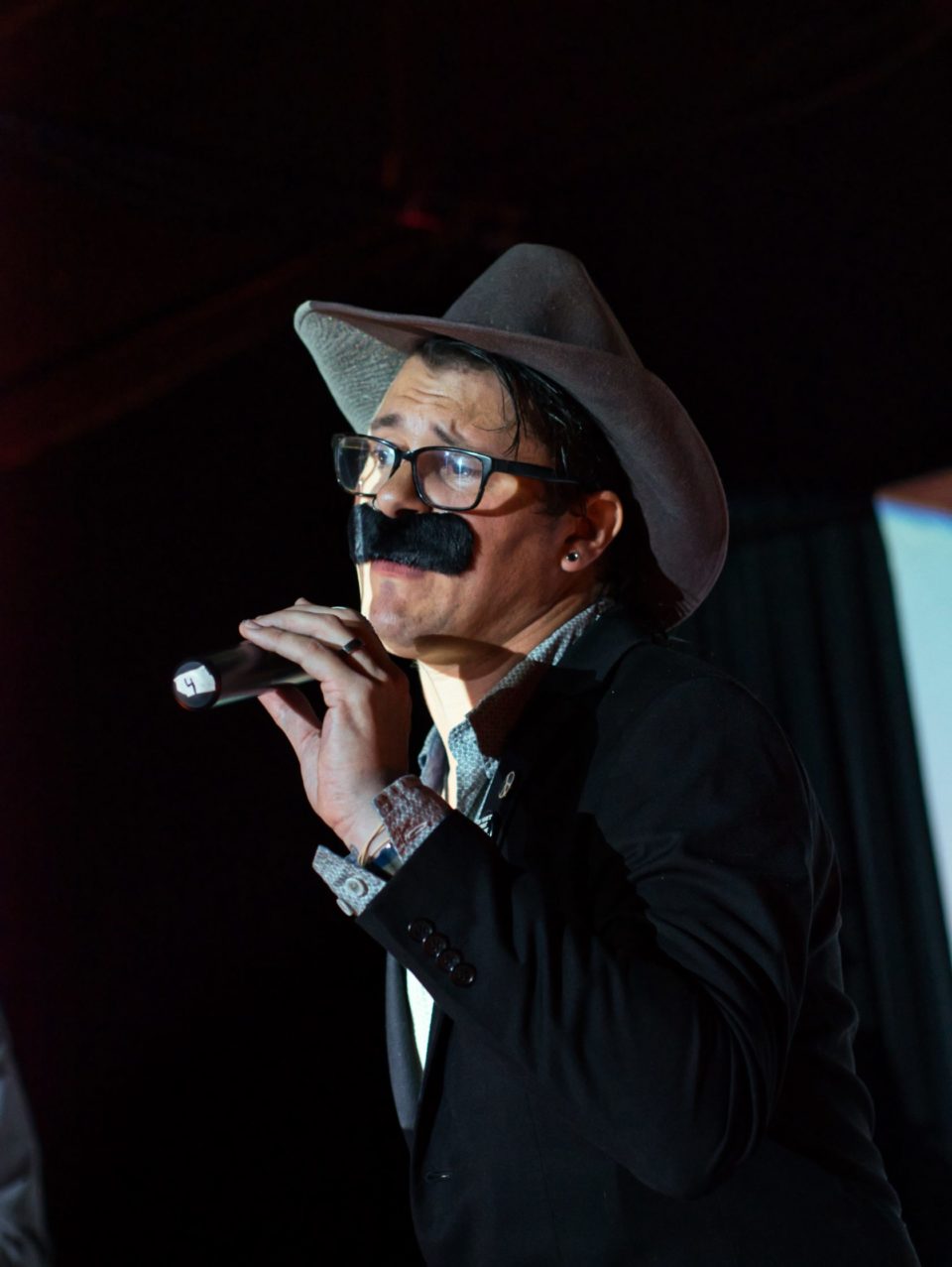 The show was amazing. It's really a "you should have been there" moment. I will write a separate posts on some of the jokes and videos we shared at the event because that shit was just too good.
Pat Byrne and crew, I love you. Even though you made fun of the amount of selfies I take in a day…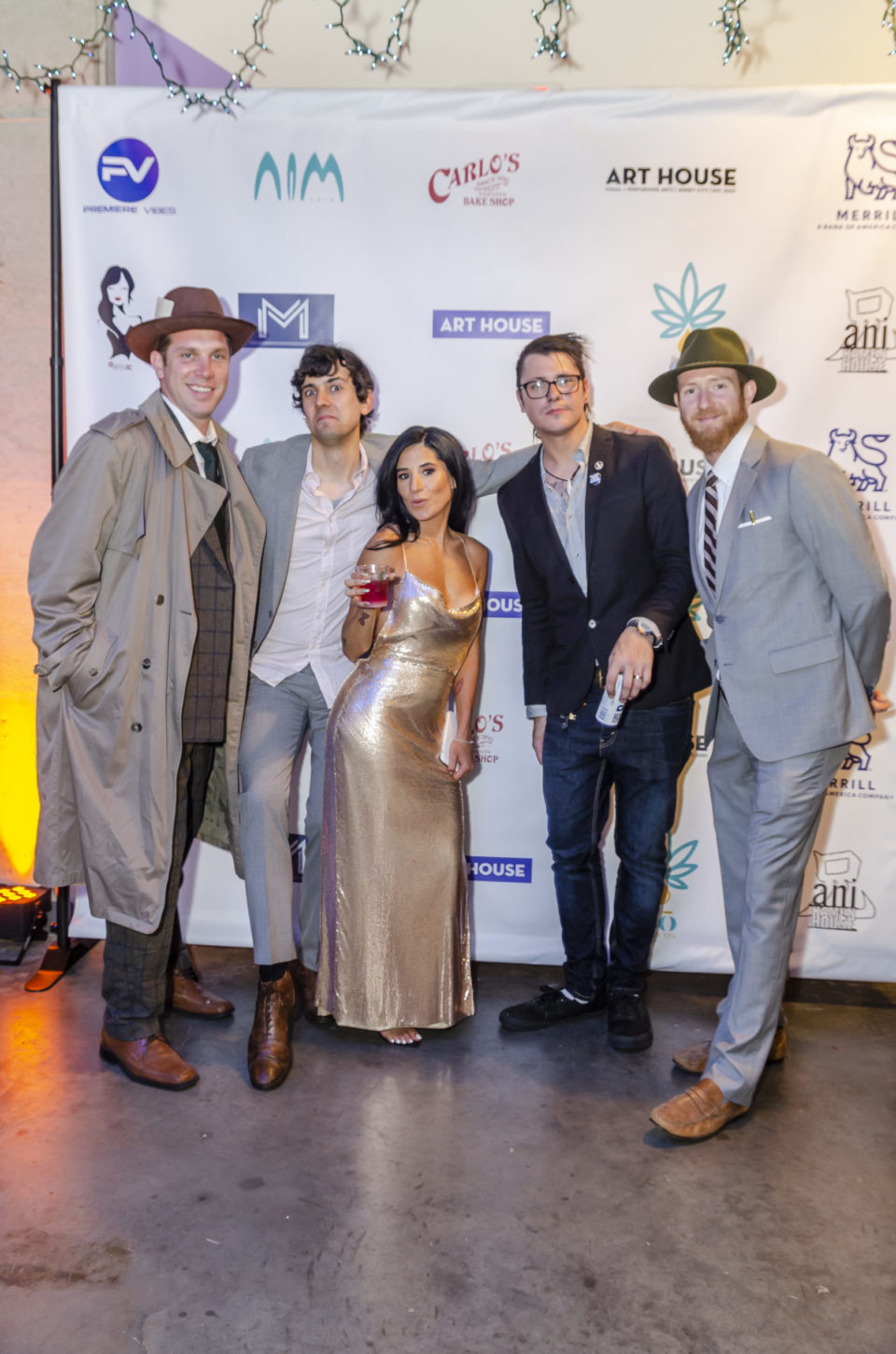 Music
Entertainment! Besides the comedy show and roast, we had MC Hayoner on the mic (who has been hosting my anniversary since day 1), DJ Robcast on the ones and twos, we had the lovely Sasha Sano performing, Cyanne, THE JERSEY CITY TUPAC (insert mindblown emoji) and PeteyxKraze closed the show.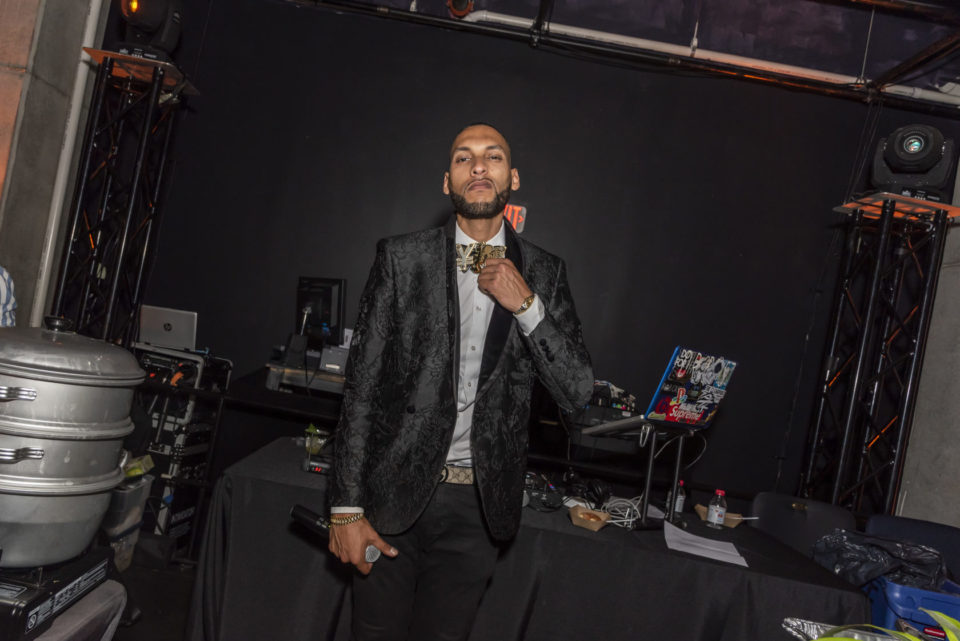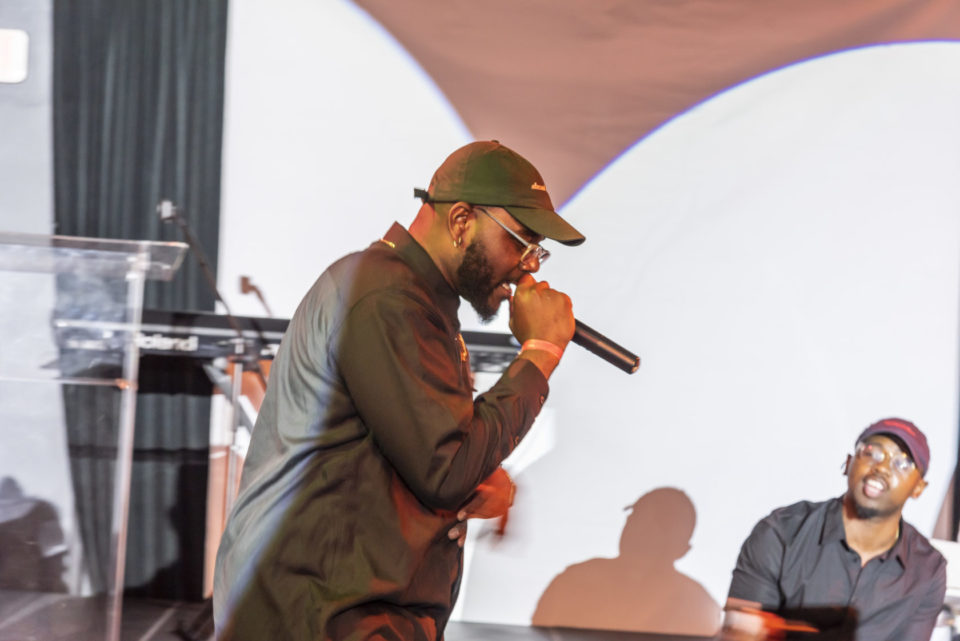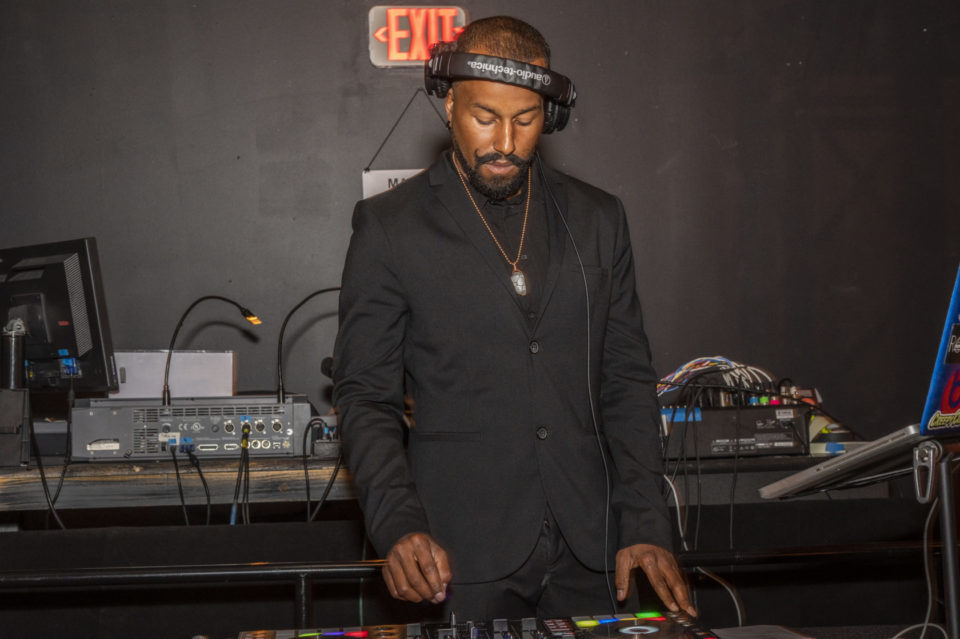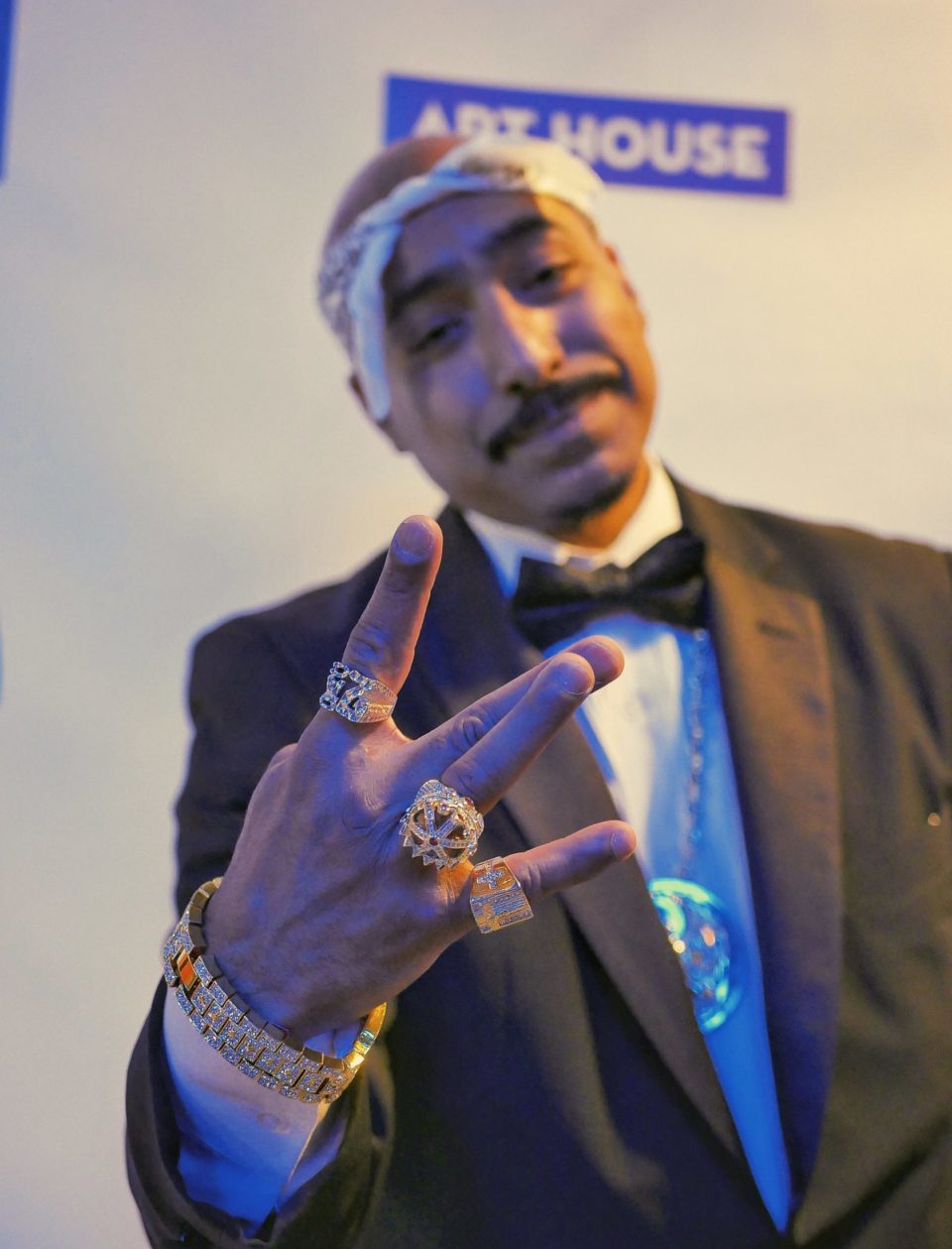 Silent Aucti0n
Never have I done a silent auction before so I didn't know what I was doing, but I knew I needed this element in order to raise more money for CCAJC. An event like this is expensive to produce, so having a silent auction is key to maximize fundraising efforts. Once we put it out there that we were looking for donations, so many local businesses reached out to donate, it was astounding. The love and support for ChicpeaJC Turns 5 was overwhelming. So beyond thankful to all the local businesses for supporting this event. The silent auction items were AMAZING. And thanks to all the local businesses who donated, we raised $1500 for CCAJC!! DOPE.
CKO Kickboxing
150 Bay St Crossfit
Prosper Private Training
Sydelle Interiors
Jersey Girls Food Tours
Sw3at Sauna Studio
Pivot Fitness
Another Man's Treasure
The Hair Room JC
Acuworx
Finally Home
Hartshorn Portraiture
Liberty PT
British Swim School
Rx Water
Base NJ
Midnight Market
Talde
Zahara Day Spa
Hudson & Co
LSC After Dark
Iris Records
Eat Metal Gallery
Left Bank Burger Bar
Classic Coco
Males Matter
Joy Devlin
Prosper
Busy Bee Organics
The Tonight Show Starring Jimmy Fallon
Graze & Braise
Ani Ramen
Misunderstood Whiskey
Glow Me
So CBD
Beauty Counter
Bo & Dex
Resuma de Castro
Love Locked
Insite Strategy
White Star Bar
Mathew's
Hamilton Pork
Hamilton Inn
Torico's
Hooked JC
Sponsors
Without our wonderful sponsors this wouldn't be possible. Shout out to
Art House Productions
Ani Ramen
Merrill Lynch
So CBD
Carlo's Bakery
MalesMatter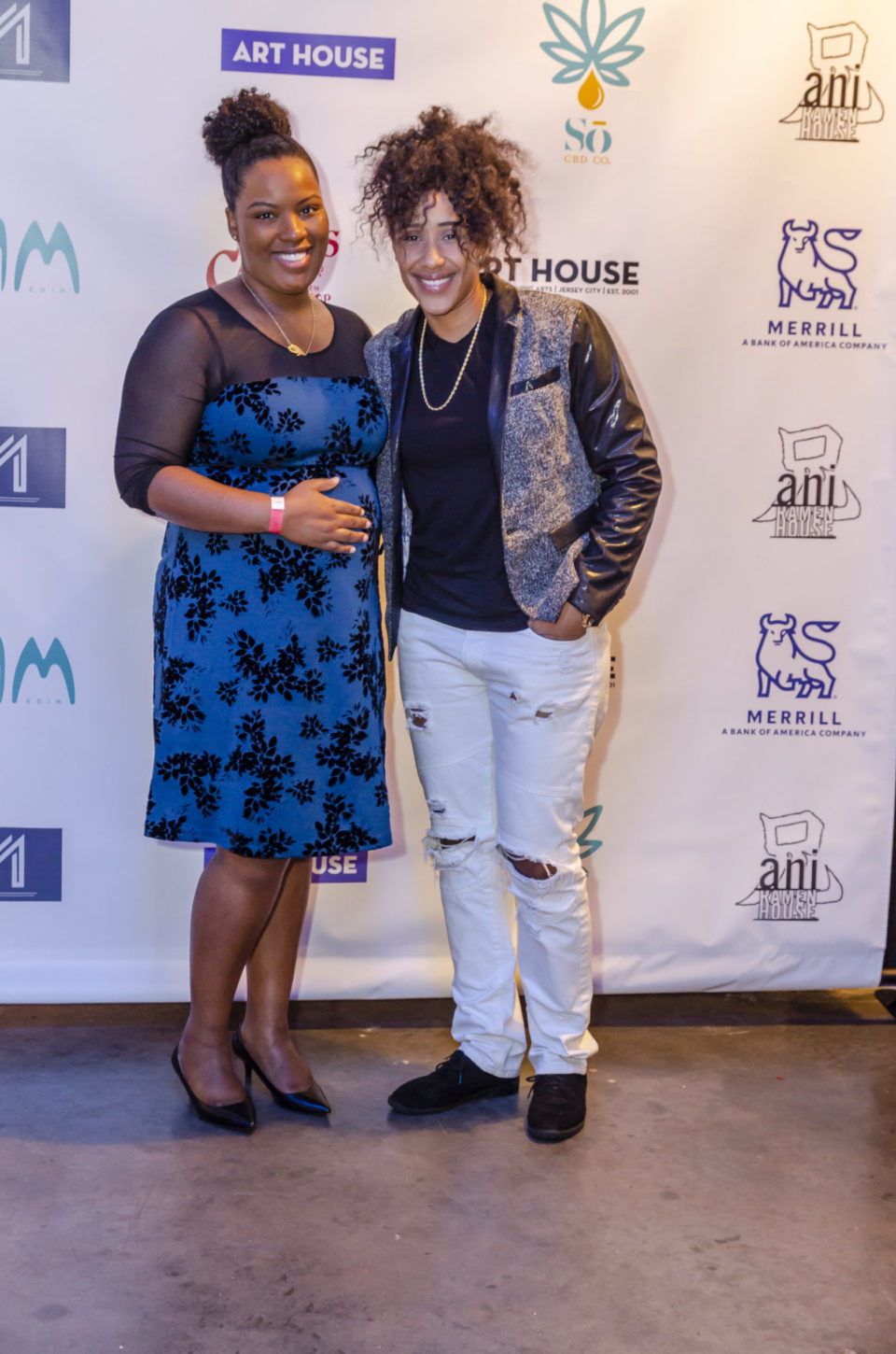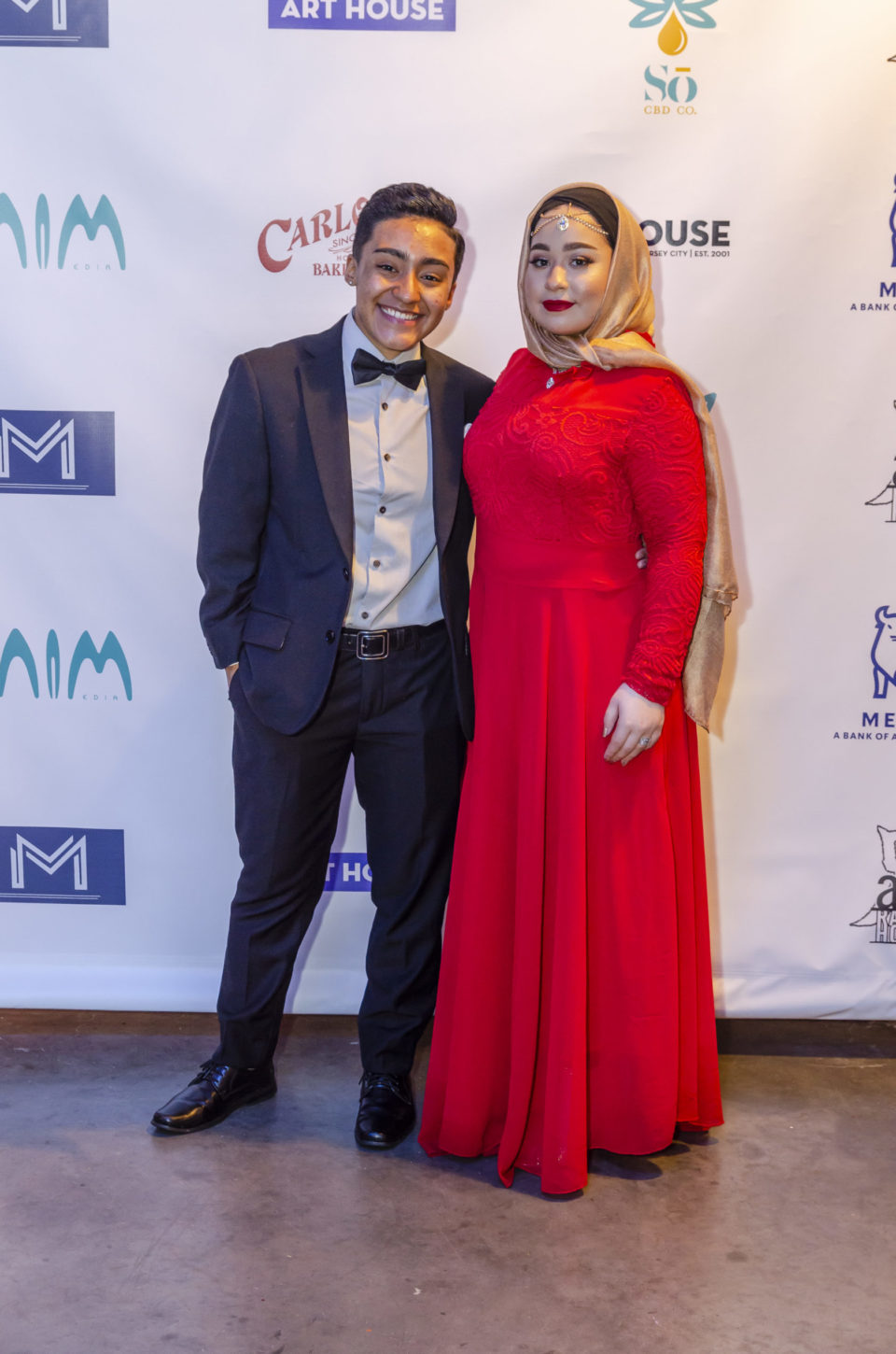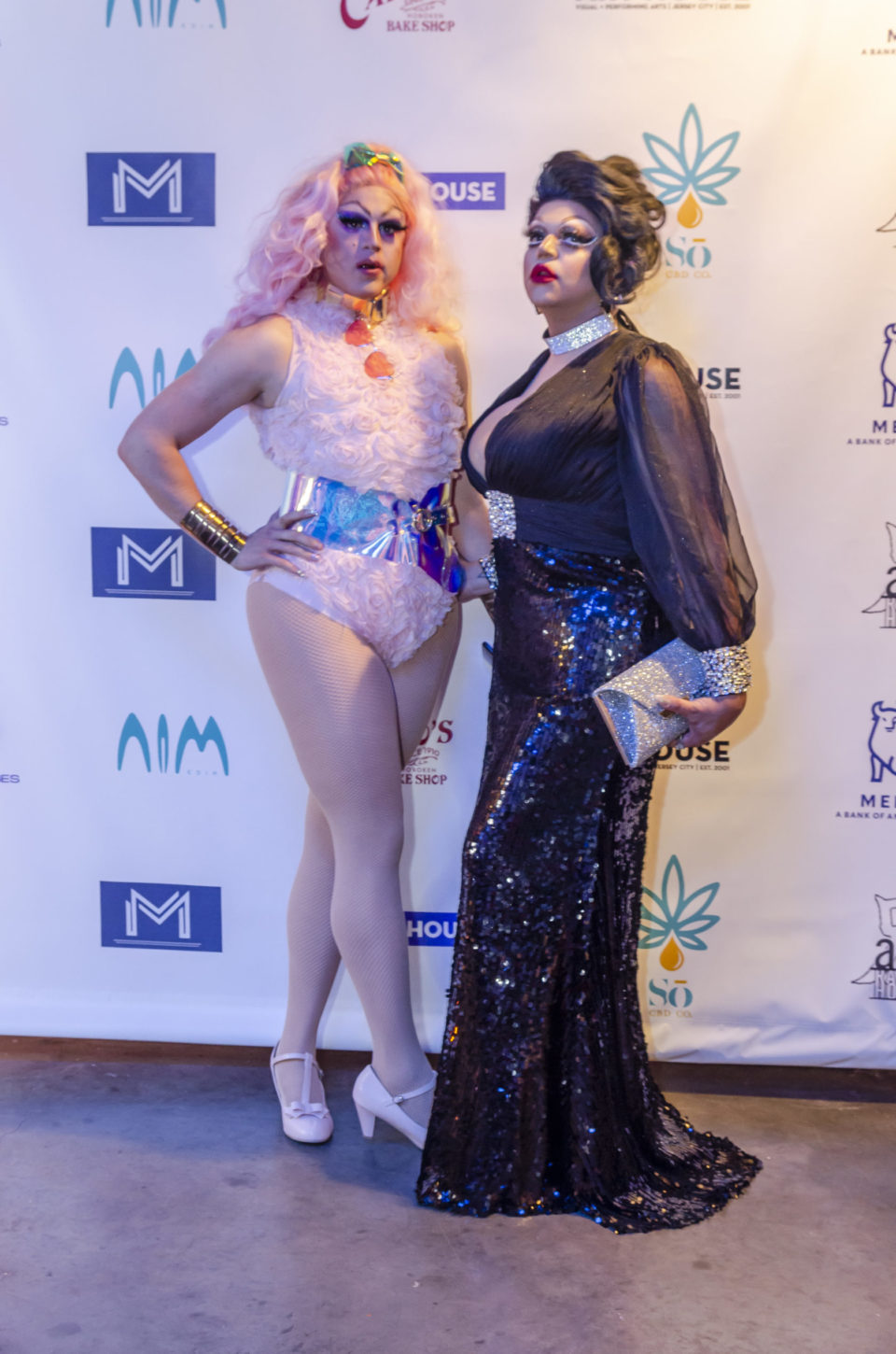 Special Thanks
To the volunteers who helped out at the event! Jan Alexander, Jessica DelVirginia, Shantal, Peter Bonnaci, The Ani Ramen squad.
Content Creators Academy
We are still tallying the final amount raised from the event, but so far it's looking to be around 3-4K. We are almost at our yearly goal of 10K (with online donations and grants), which will allow us to grow the organization in the next year. If you are interested in donating to the cause we still have our GoFundMe Page up!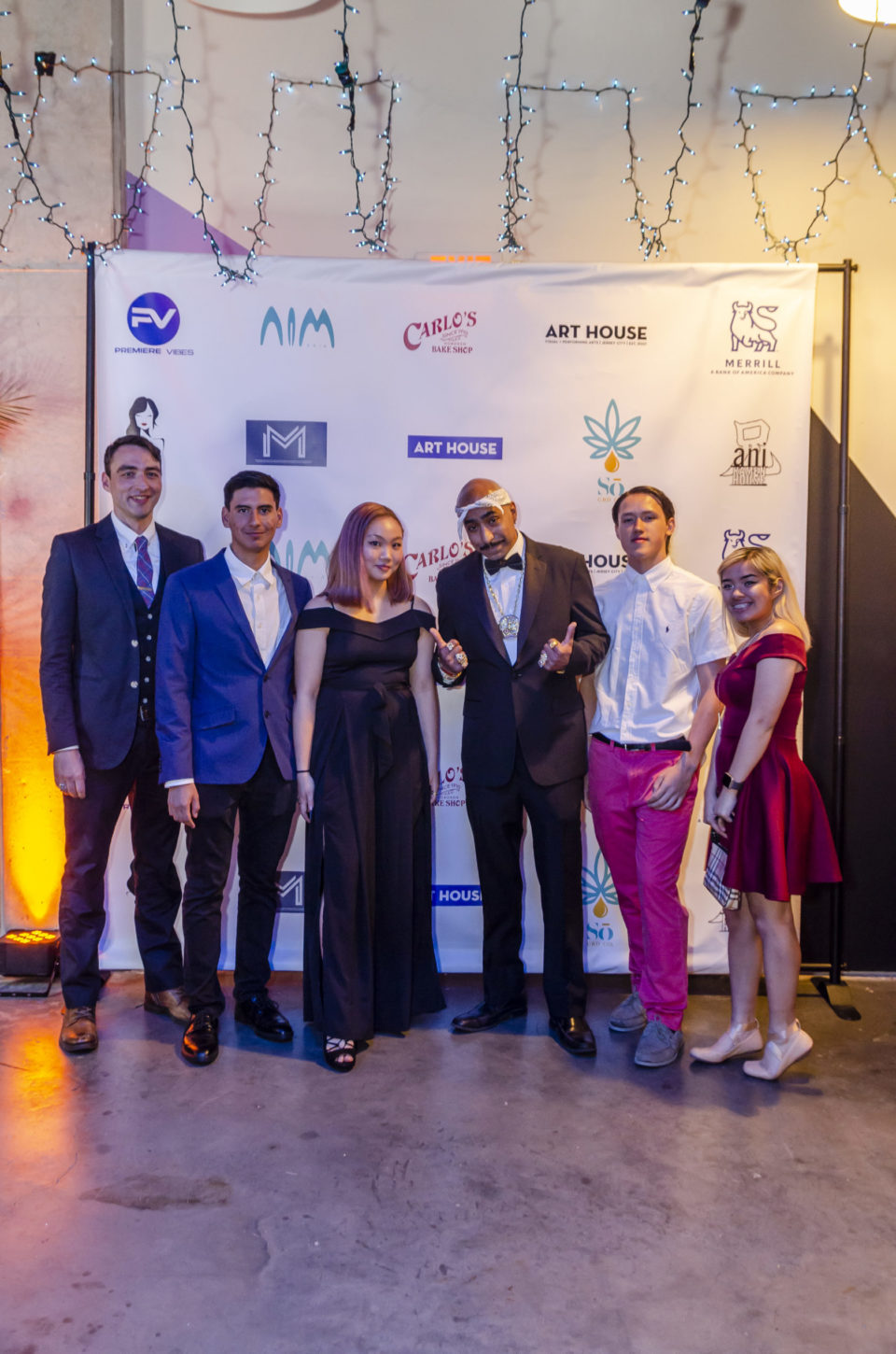 ChicpeaJCTurns6 ?
I said that this event would be the last anniversary party for a while… but after the night and its success, seeing everyone come together, dress up, network and having a great time, why would I stop? Funny enough, I thought I would run out of ideas but the morning after I already thought of next year's theme. Knowing how quick the year flies, SAVE THE DATE! Next May sometime.
Photos + Videos
Special thanks to our visual artists for capturing this night. Each Album has the photographers handles so please if you re-post images on your social media if you kindly tag the photographer and @ChicpeaJC and use #ChicpeaJCturns5 we would greatly appreciate it! We are a social media company after all.
Thank you all for your support. We had a blast. Hope you did too!! Cheers to another 5 years.
Video Recap by @MinoMedia @xelaarom, @jim_mino
Photo Albums
Check out all the amazing images below! Please tag the photographer and @chicpeaJC if you would like to use any of the images, and don't forget #ChicpeaJCTurns5 ! Thank you all again for the love. See you next year!
Food and Drink Vendors shot by @MinoMedia 
Food and Drink Vendors shot by @FoodFoodAndDrink
Red Carpet Photos shot by @MinoMedia
Party Photos shot by @MinoMedia
Party Photos shot by @3v3ntive
Photo Booth @PremiereVibes