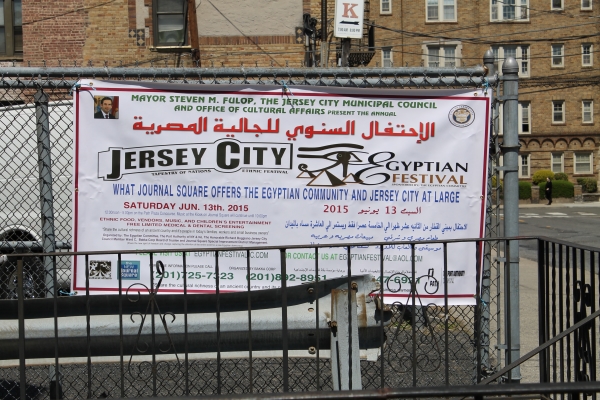 A few weeks ago, Don Smartt, administrator for the Journal Square Special Improvement District, enlisted me to help spread the word about the 10th Annual Egyptian Festival happening Saturday June 13th in the Journal Square PATH Transportation Center Concourse, which starts at noon and will go till 10pm. I was so beyond excited to explore the Egyptian community in Jersey City and make new friends!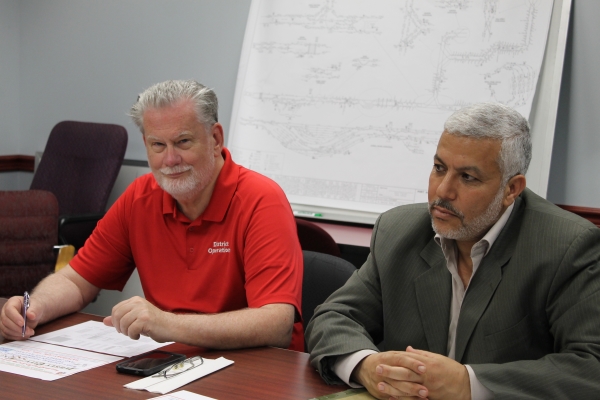 He put me in touch with Ahmed Shedeed, the brains behind the fest to give me a tour and introduce me to various local businesses that are all big supporters of the Egyptian Festival… that being said, something happened that I didn't expect. After spending two mornings with Mr. Shedeed and then also meeting him for a delicious dinner at the Marina Seafood restaurant, he became a dear friend. Ahmed Shedeed is extremely loved and respected in the community, even though he has a full time job he volunteers every year and is a huge part of the Journal Square community.
What's your name? Ahmed Shedeed.
What do you do? I am the President of Bakka Corp, a tax exempt, NJ non-profit corporation promoted and coordinated by the Egyptian Committee.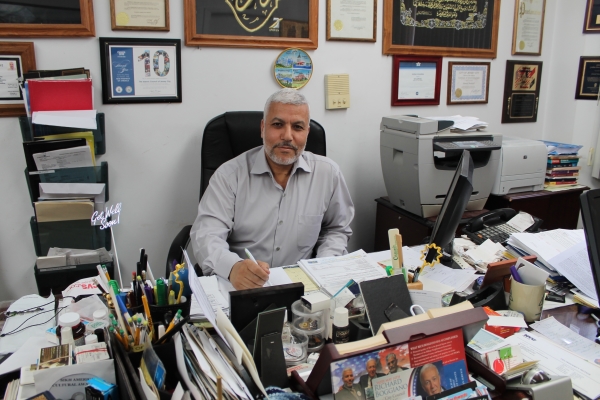 What's been your involvement been in the Egypt Fest? Well I am the founder of the organization and of the Egypt Fest and thanks to the support of the S.I.D (Special Improvement District) and the support of the Jersey City Division of Cultural Affairs, we made it through.
We want to show solidarity in the community and that we stand up together and that's how we started the Egyptian Festival… to show that we exist and to show that we can contribute not only to Jersey City, but to the city at large, and Journal Square in particular.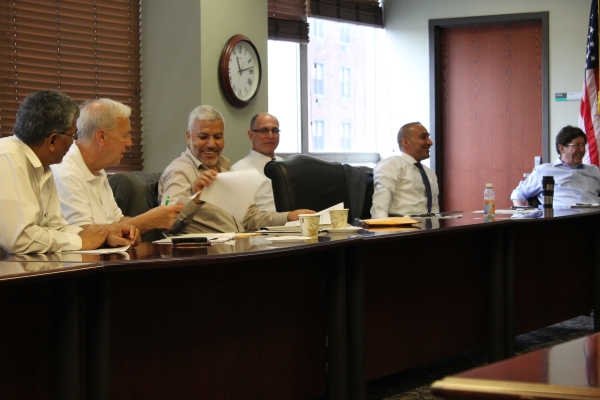 How many Egyptians would you say are in the community now, approximately? Thousands, maybe from ten to fifteen thousands who live around the Square.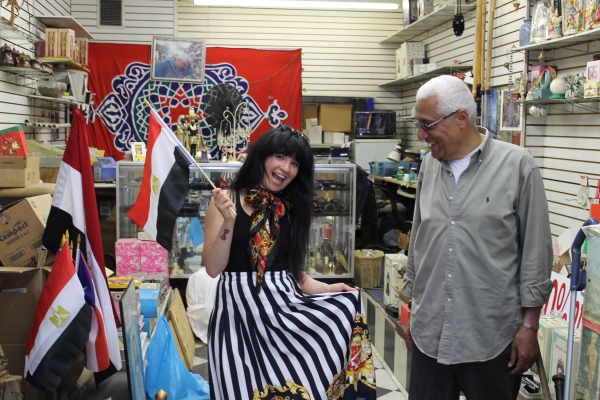 Tell me more about the Egyptian Community here in JC?  As you see here on Bergen Avenue, this is one of the first Coptic Churches in the City. In the old language Coptic means "Egyptian." This is the second Egyptian church in the city, but it's the most famous one. It's named after the late Pope Shenouda III, he was a great Egyptian who really fought for the Coptic community and Egypt. The Coptic community is growing here to the point that Jersey City holds the largest Coptic community, not only in New Jersey, but in the country.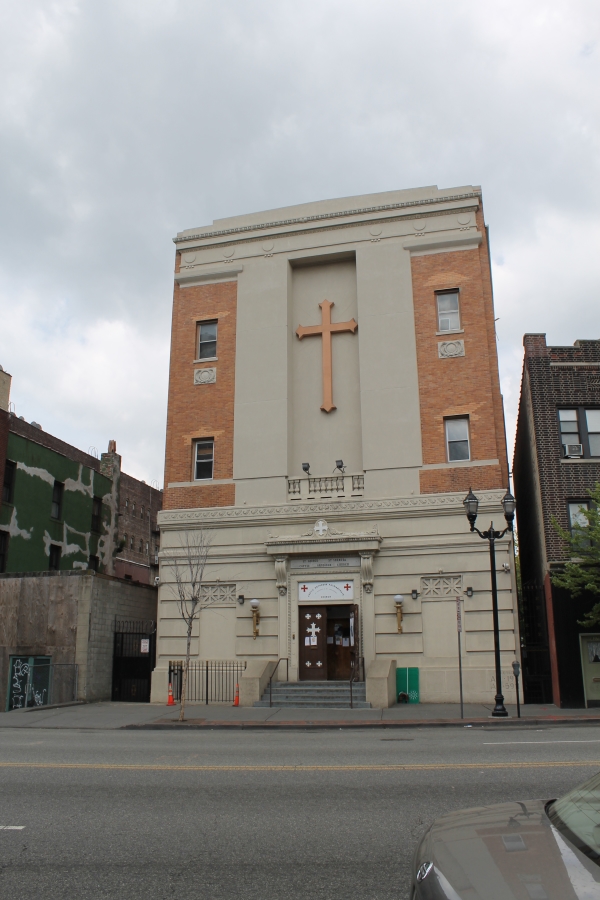 Also, the Coptic community here makes up about 30-45% of the Egyptian community in Jersey City most of them live around the Square. And in our community for the festival, it's divided between the Muslim and the Coptic.
And how long has the Egypt Fest been around? This is the tenth year.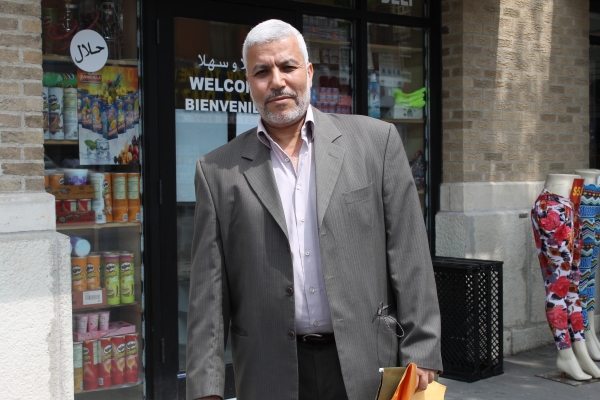 What can people expect from the Egypt Fest this year? More vendors than before. Having the Green Market kick off on the Egyptian Festival day, we have a lot of people showing interest. And we have a theme, one year it was about the involvement of the law enforcement, another year it was about the senses. This year, we are talking about what Journal Square offers the Egyptian community and the Jersey City at large. We found out that there are a lot of organizations in Journal Square that neither the Egyptians nor the community at large, knows what they offer.
How long have you been living in Jersey City? I always make a joke about that when people ask me where I was born. I say in a little city in Egypt, but that I was reborn in 1956 and I was reborn again in May 1980 when I came to Jersey City.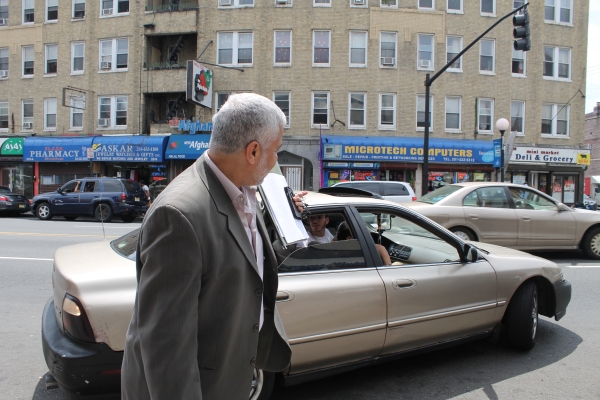 Why were you reborn? Because it was a new era in my life, the most productive, at that time I had just graduated from college and just finished the army service, four months later I came here. So all my productive life is in Jersey City, so I considered it as a re-birth when I got into the community and the culture and I got involved in the faith, and it made a big change in what I am doing.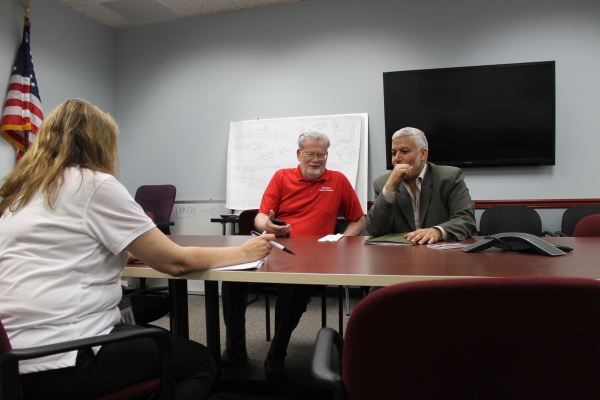 There was an Egyptian judge that what was recently appointed? Ramy Eid? Yes, He is the second Egyptian and he is the first Egyptian, Arab, and Muslim in Jersey City and Hudson County. I'm so proud of him, he's a very close friend of mine, [and] he worked with me for many, many years to [help] establish the Egyptian Festival.
I am excited! So Where are we going? We are going to visit a few local business owners that are going to be part of the Egypt fest.
---
Alpine Medical Associates
What's your name? Dr. Saquiba Syed.
What do you do? I'm an Internist in Jersey City.
What is your involvement in Egypt Fest? Well, it's a great festival that supports such a rich culture and its part of our culture, it's who we are, in respect of where we are right now, Egypt in and of itself is such an amazing country and it offers so much to the community, especially [since] it's such a strong backbone for Jersey City.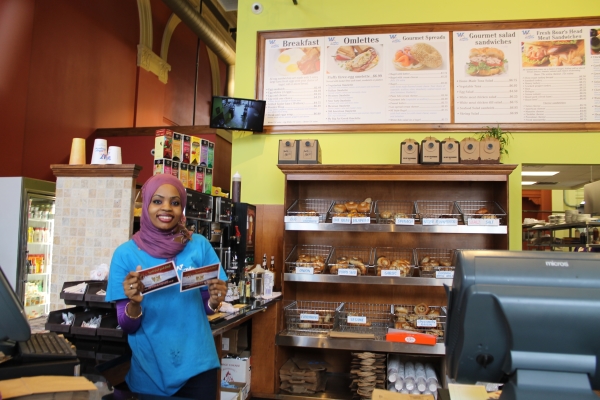 Do you have a favorite Jersey City hangout spot? We usually go to Shadman a lot, that's a Pakistani restaurant.
---
Horizon Health 
What's your name? Dr. Mervet Asfour.
What do you do? I'm a Family Physician.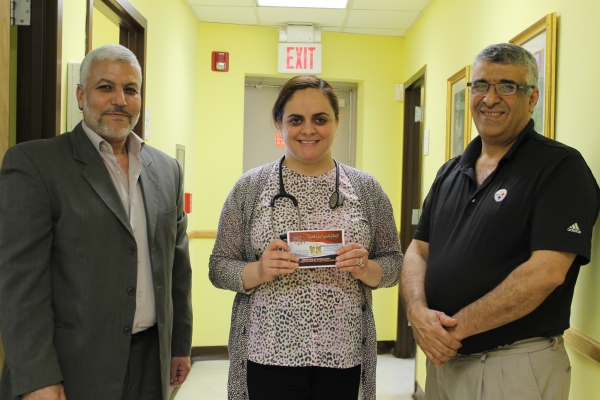 What is your involvement in Egypt Fest? So basically we have our committee here that visits every year and we do blood pressure checks and we kind of introduce ourselves to the community.
How long have you guys been doing it? I think we've been doing it for more than three years…
How do you feel about the Egyptian community? Well I love the Egyptian community in Jersey City. I mean, I'm an Arab, so I can appreciate where they come from and their culture and their background. And I can also understand the cultural differences that they might have especially in this country when the first immigrate here and I also speak their language.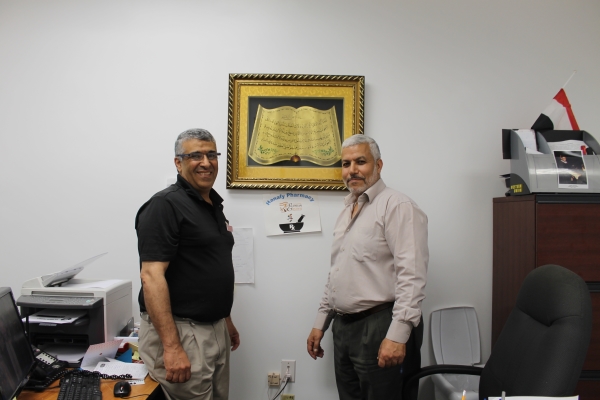 Do you have a favorite Jersey City hangout spot? Like a place to eat? I love Jersey City because it's diverse, do I have a favorite? Not necessarily. I mean I like Indian food so I'm always on Newark Avenue.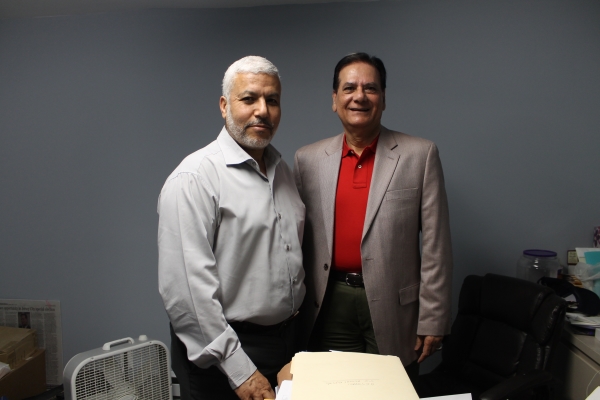 What is your name? Imtiaz Syed.
What do you do? I am in the economic development, we have a few offices, a few clinics of medical and health oriented businesses. And we have a new project that is coming up at 634 Summit Avenue, new urgent center, which is the first of its kind which will be open twenty-four hours, seven days a week. So that's what my job is at the moment, to develop a health business.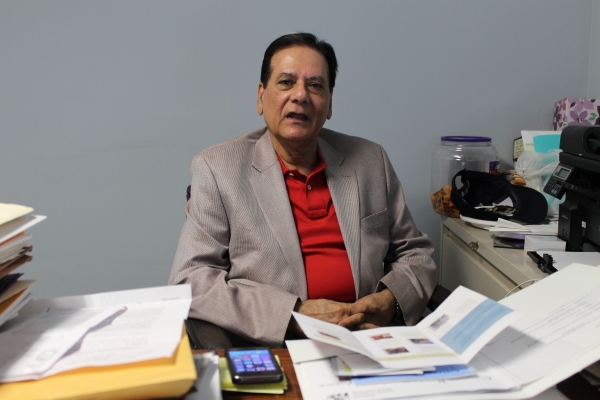 What is you involvement in the Egypt Fest? Well, let me give you the facts that Jersey City is the most diverse city in the country. We have, I think about about thirty-seven languages spoken in Jersey City and quite a few prominent communities. [The] Egyptian community is one of the largest communities and one of the oldest communities, besides the people from Pakistan and India. It's a huge community, and let me also say that, that since the presence of Mr. Ahmed Shedeed, that he's really a force behind the Egyptian community.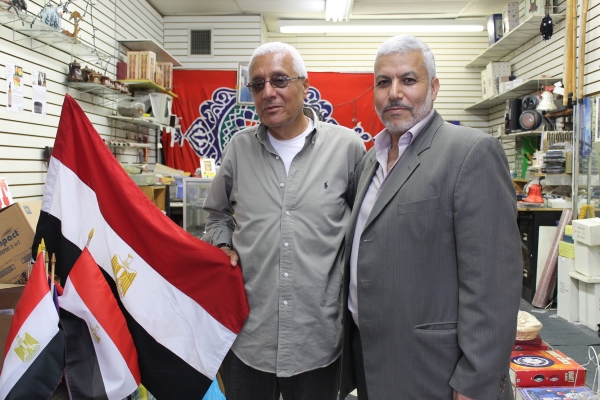 I know the Egyptian community because of Ahmed Shedeed and he's been a prominent fixture of any community development act which is being performed in Jersey City through the administration, public or private communities, activities, he's there. And he deserves a lot of respect, not only within his community, not only being a Muslim, but other communities as well. I find him very respectable and a wonderful gentleman to be affiliated with it.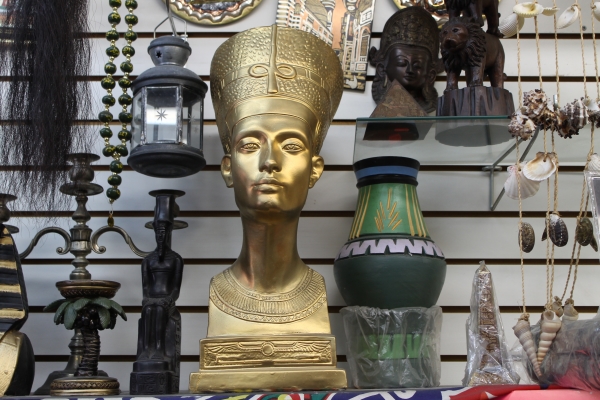 We have always participated with my children, family, they are physicians and they put up a desk there, a free clinic. They are every year there, and god willing this year, they will be there again. So, we enjoy it, and that particular day, I am an honorary Egyptian. I am very happy to be aligned with him and he's always there with us, so we have the highest respect for the gentleman.
I had such a good time getting to know all these wonderful people who take part in the Egyptian Fest! This is going to be a great day with so many amazing people.
Hope to see you all there!
Festival Details
Saturday, June 13th 12pm-10pm
Journal Square PATH Transportation Center Concourse
Pictures of my wonderful tour with Ahmed Shedeed!