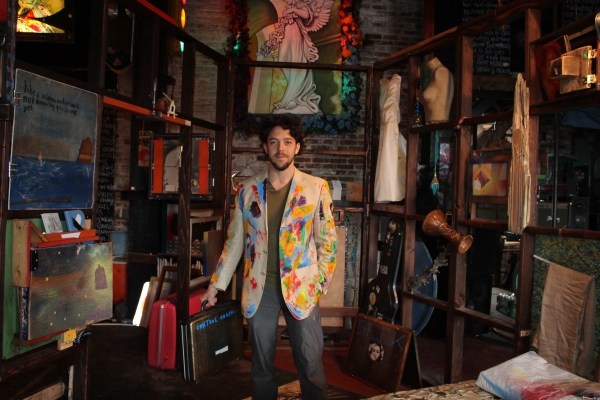 Alex Pergament is a photographer and artist who happens to also practice Law… usually it is the other way around, a Lawyer who does art as a hobby… but not in this case. I met Alex about a year ago around the Jersey City art scene, and have been following his work ever since. A few weeks ago he invited me to 660 Studios were he was working on his most recent project a book/art installation named Helga & Carl.
When he first reached out to me, I had a hard time grasping the concept of a large installation piece in form of a book, but it piqued my interest and I went to see it for myself and hear what it was all about.
While I was interviewing Alex, I was able to interact with the piece, touch it, feel it and even add my own note to it.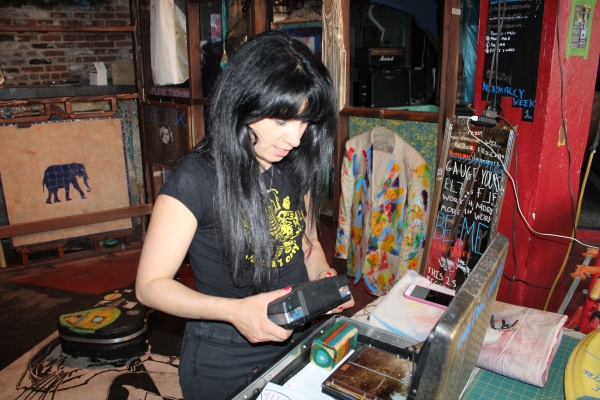 I wrote in hebrew "Love and Happiness, you only live once". I know it is very cliche but this is how I try to live life everyday… it was a beautiful thing being able to add my own "art" to something that represents so many positive things….after interacting with Helga & Carl, I felt a sense of calmness, a sense that all is great in the world. Read on and you will understand and hopefully be inspire like I was.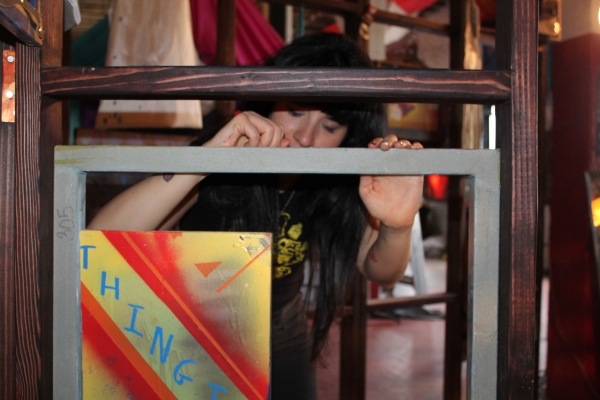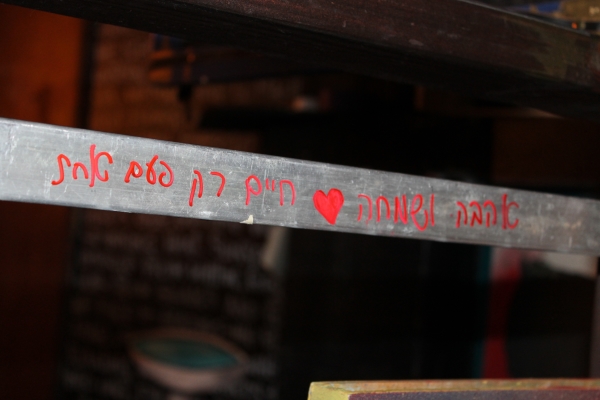 What's your name? Alex
What do you do? I'm a sculptor and visual artist.
What are we doing today? We are going to do a tour through Helga and Carl which is a 150 sq. ft. installation piece in the form of a book.
Do you want to elaborate? Sure. [At] the start of the story, it explains a little bit about finding a creative life. So, I start out as a lawyer, it's sort of a journey of how I became a lawyer. The entire book is made to be totally interactive and totally collaborative. It's meant to be read as a book so it's going to be a slower experience.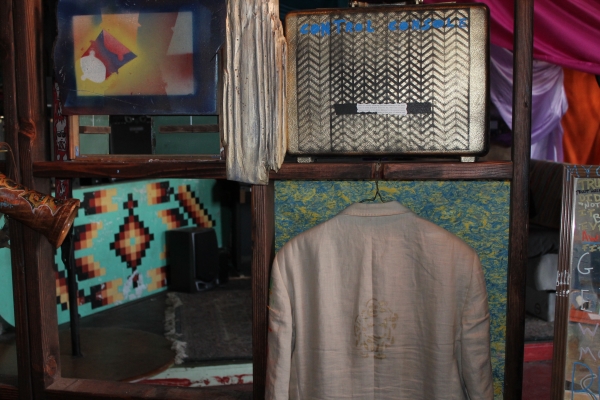 How many people did you collaborate with? There are fifteen visual collaborators.
How long did it take to put this together? It took about seven months from start to finish. It's sponsored by a group called COJECO and the program is called the Blueprint Fellowship. It's cool for them to explain Russian Jewish roots, so that was kind of a reason why they sponsored the book, they gave us the money to buy all the materials.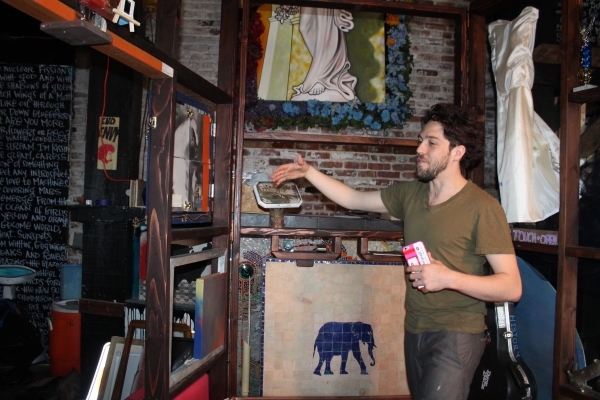 What's the plan with the book? We had a show on May 16th, here at 660 Studios. We opened on Governors Island for the FIGMENT interactive arts festival, and staying on Governer's Island as part of Art Kibbutz. We have open studios each Sunday from 11-7pm.
So let's go through it all, is this you as a lawyer? Actually it's everything on the outside. Let's start from the beginning, the book is called Helga and Carl. "Helga," is the building, this is the artistic creative world these are the ideas associate with creation. Its bits and pieces of space in images, mirrors, thoughts, and characters are about figuring and exploring the whole thing. So you're trying to explore the individuals. It's inspired by Carl Sagan, who was a great explorer.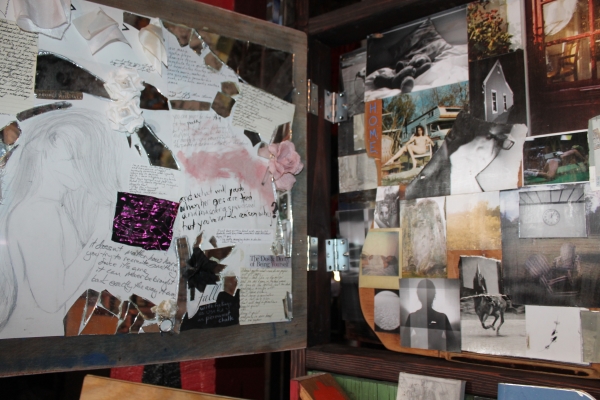 So what exactly is "Helga"? Helga is a representative of nature, a representative of the thing that put your ideas into action. It's pretty much the universe and Carl is explanation of the universe.
You think of something plot-driven but this is a book, even if I'm done with it. It's not finished. So, this is meant [for] a lot of people to come here to write and draw all over this book, we have a pen for that. One guy who is friends with Bobby came in and said he wanted to draw a monkey so I gave him that piece and I let him draw it, now it's in the book. That's the process, it's about coming together, collaborating, understanding each other.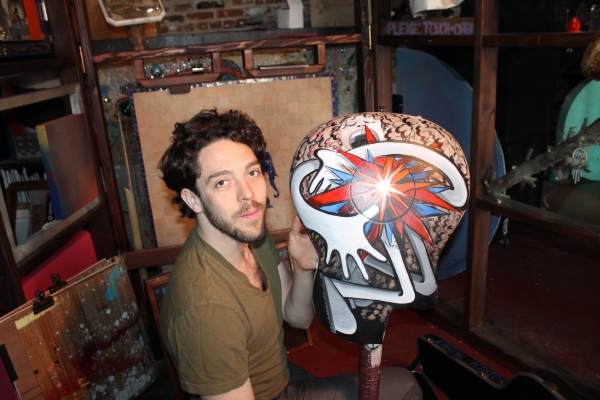 And that's what Chello told me about this project. It's all about what it is means to destroy and create. Every three months, this mural everyone loves, is destroyed and then a new one is created, this is the remnants of that one… this is specifically about one of the smaller books, the book that incorporates words by Cris Nyne and the cardboard splatter guard by Chelo Mercado and the Grassroots Community Mural Artists.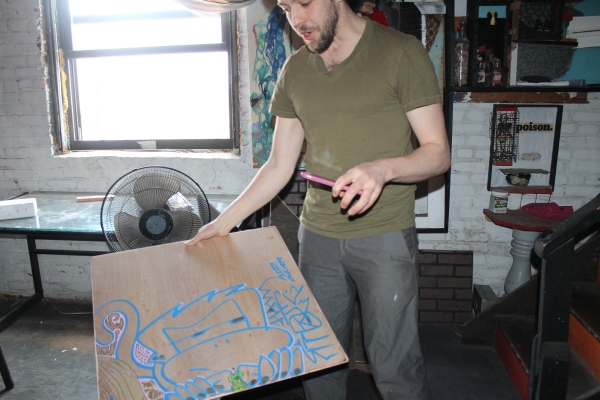 So when displaying this you're going to have people touch it? And hopefully collaborate on it.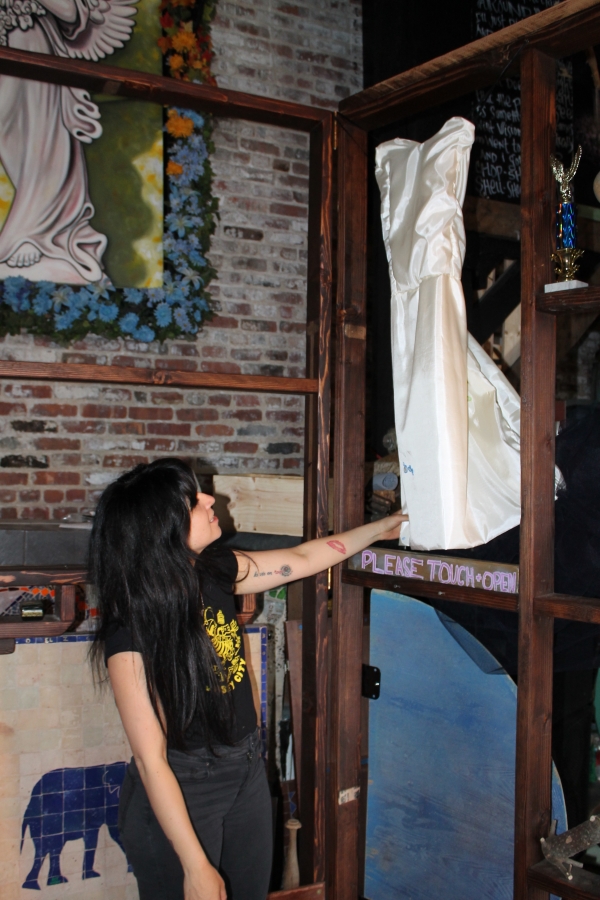 What does this have to do with Jewish people? I was born in the Ukraine. My family [are] all engineers and professional, so there's a lot of pressure to succeed, and really do well. I went to law school, I was at the top of my class, I had a federal clerkship, I was kicking ass. I was in the top firms [of] the country and then I said "I can't do this anymore, this is not what my life is about." And I went into this thing with no contingency plan. I just left. It was not a break [in] my profession, it was more of a break from the pressures of my family.
How does your family feel about what you do? They've been stressed out the last couple of years, but it has been three years since I left my profession.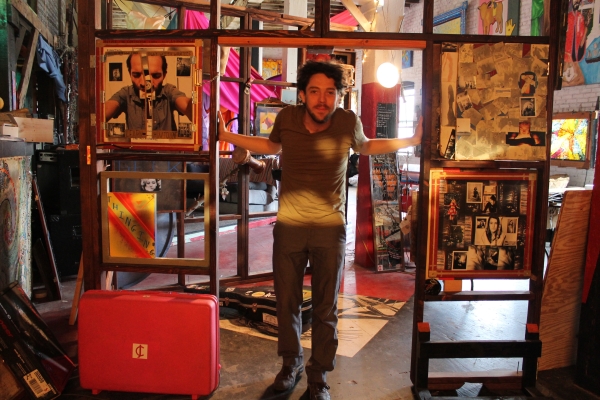 What types of cases would you do at that firm? All litigations like Apple, Samsung. It was for a crazy amount of money that I didn't deserve and I didn't know what to do with. When I left I didn't know what I wanted to do, but I did want to get into photography. It is been a journey for the last couple of years and it's transformed to living here. Like, I haven't used a saw like this since I was in high school or built something with my bare hands. Seeing the physical results, it's just magical. There's a lot of wonderful things that have come to my life by listening to what I really want to do, something that makes everything worthwhile.
How long did it take to create this? I got started [by] plotting for the fellowship in September, but it started as a small books, and didn't grow into this collaboration. Ruvym Gilman, who is a playwright, has two fiction stories in the book. He suggested, instead of focusing on the individual that left the legal practice, let's focus on the experience of leaving a legal practice to become an artist. Like what does the experience entail, it's going to be a journey, it's going to be scary.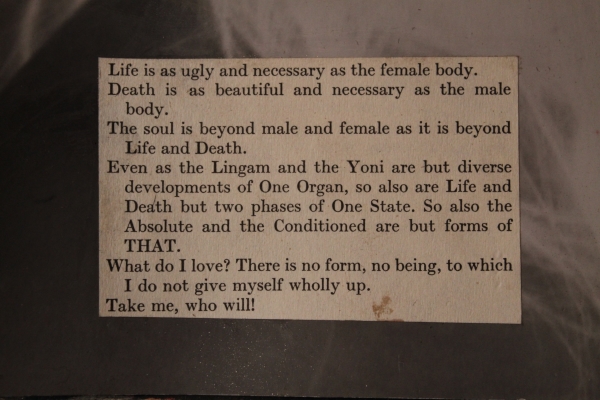 Do you think lot of people who have a traditional nine to five intercity are now going off and doing their own thing? Tons of philosophers and artists throughout history have done that.
So how long have you been in Jersey City? 2.5 years.
What's your favorite Jersey City hangout spot? Here at 660 Studios, I kind of spend all my money on art stuff. The last place I went to was Porta, the pizza was incredible, I like Nine Bar, and I like TeaNJ, there are so many places.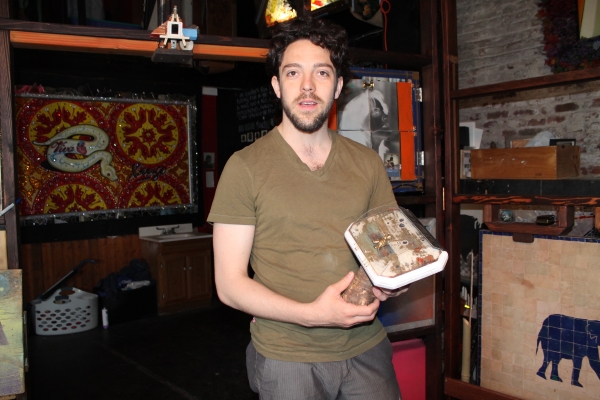 How much do you think Jersey City has changed in the past year? A lot. I think, I think there was a switch that got flipped and it went from feeling very underground to feeling very exposed. It goes to show how 660 has changed as well. There are a lot of micro communities in Jersey City that feel that day change in their own way. All these new spots opened up and it feels like an intense spotlight on the city. I don't know what the switch was I don't know if it is critical mass or politics, or maybe [even] you. It feels like a wave. I had a friend from D.C. who came down to visit me and he was like "I see why you love it here so much, it feels like you're on the brink of something important," and yes that's what it feels like. If we are not interested in sincerity as we are in success then we are going to lose our bearings, and we are going to become ghosts.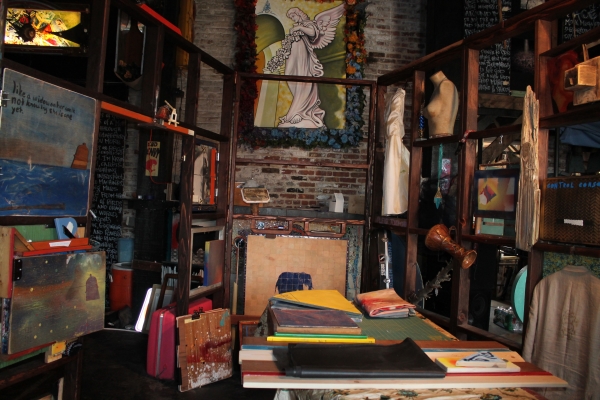 What are your future plans? I want to take the book on tour, across [the] country. I [am] thinking about [the] Burning Man next year. I have a couple of potential sponsors that are talking about funding the trip, we have a school bus and we can stop at cities [and] open the book up in a hitch. You can undo the book and redo it.
Anything you want people to know about the book? The book itself. I would love people to come to Figment I'm really excited about it. Figment is a burning Man inspired Arts Festival. It's like 50,000 people and they just bring art, installations and populate the whole thing and that's in June. You have to take a ferry [because] it is going to be inside one of the mansions.
Other sponsors: