Like many, this past Thanksgiving week had me living in my stretchy pants. Holiday meals are a time to enjoy, indulge, and connect. Now more than ever families and friends are coming together to celebrate the holidays, not taking any time for granted after these past 20 months. As local restaurants and eateries have reopened to fuller capacities and to do my part, I've made it a point to come back to "Hollyhood" and visit my family more frequently. When we're in the mood for Dominican dishes, you can find us in Rincon de Mi Quisqueya, a cafeteria that translates to "the corner of the motherland." Here, Doña Maria is ardently at work in the kitchen frying up plantains, cheeses, and salami. In her famous black hairnet, she sings Christian songs and greets each of her customers by name or other terms of endearment like flaco or reina.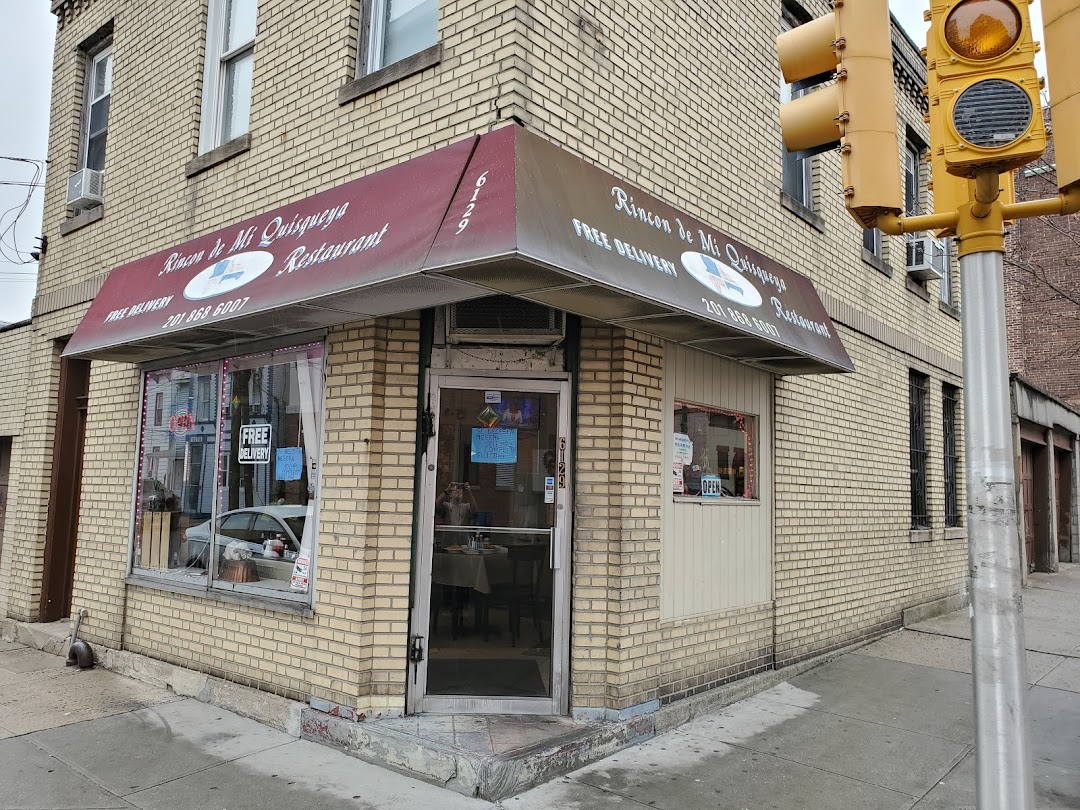 On Saturday morning I'm here early, eagerly looking forward to my consistent order: mangu con los tres golpes (mangu with the triple hitters). Mangu is a mashed plantain dish complete with fried salami, cheese, eggs, and pickled red onions as a topper. Doña Maria asks where my parents are today. She's noticed we've stopped coming around as frequent. I remind her we've moved out of the area when her delivery man offers to deliver our meals, so long as we tip him well. She asks if I'm waiting for the cocido and the word riddles me, does she mean "sancocho?" Cocido and sancocho are interchangeably referred to as a beef soup or stew, depending on your liquid to filling ratio. This is one of her novelty dishes that takes hours to prepare, and she lets me know it won't be ready until 11AM.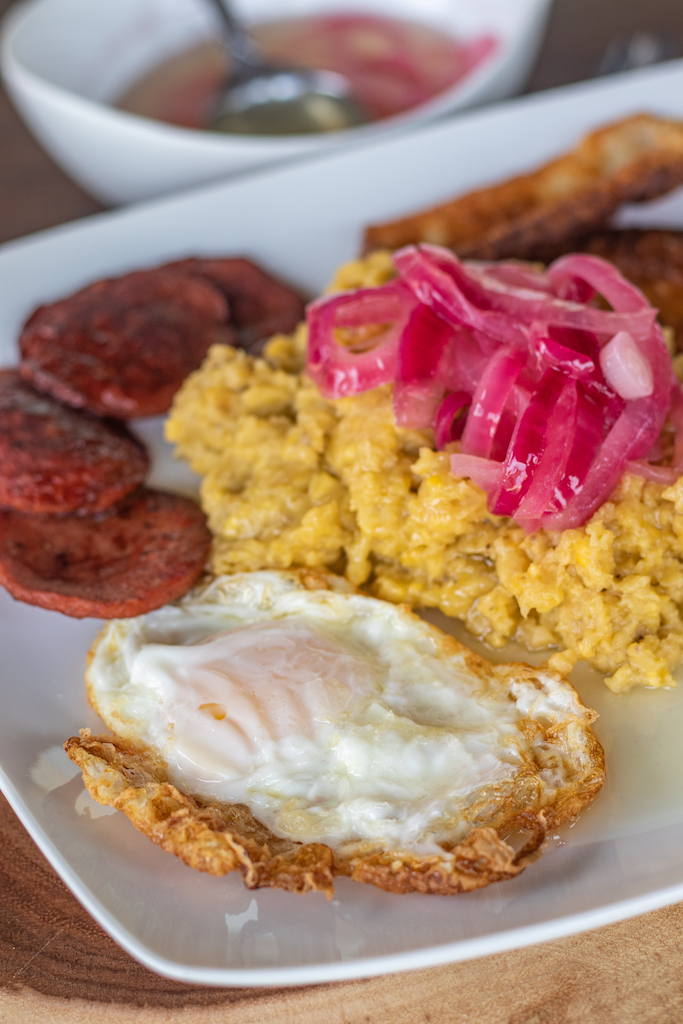 Her only waitress, hostess, and cashier also sings Christian hymns while making coffee. I've learned from experience to ask for my café con leche sin azucar, without sugar. The table behind me requests four spoonful's of sugar and my insides quiver. Here, you will not find a menu; instead, you'll see large quantities of dishes ready for plating and you pick the portions. I must stress my mangu order is a small vs. its full portion where a family of three can easily share. Just then, a sharply dressed man with accessorized gold jewelry and a fedora enters the eatery. He's called his order ahead, like many customers do. Freely letting himself into the back kitchen to greet Doña Maria herself, they exchange pleasantries and soon enough he stresses that he's started washing his poultry, pork, and beef cuts the way she has recommended. "Wash it, then soak it in lime and garlic," she reiterates. I silently nod in agreement, for this is a battle I will die on the hilltop over, properly washing and prepping protein.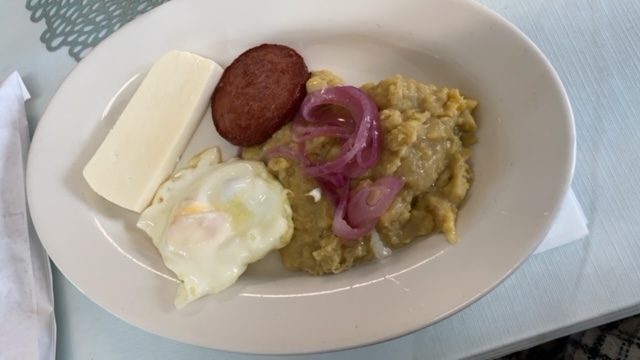 With only 4 small tables within the space, many opt to carry out their orders. I don't blame them, since parking in town is a constant struggle. The aromas, conversation, and regional Dominican dishes are what keep this place alive. As I finish my $7 meal, I reflect on our pre-pandemic life and how many of us took moments like this for granted. Being able to dine in this small space and overhear the inside jokes, cooking process, hymns from Doña Maria are moments that I will continue to savor.

Visit Doña Maria at Rincon De Mi Quisqueya (6129 Hudson Ave, West New York, NJ).