Photos taken by Ashley Jacklyn (@ashleyjacklyn.bp).
Earlier this week, there was an explosion that led to a huge fire within the Chambord Place building in Hoboken. The fire returned on Tuesday night and continued through Wednesday morning, damaging several small businesses and taking two lives in the process.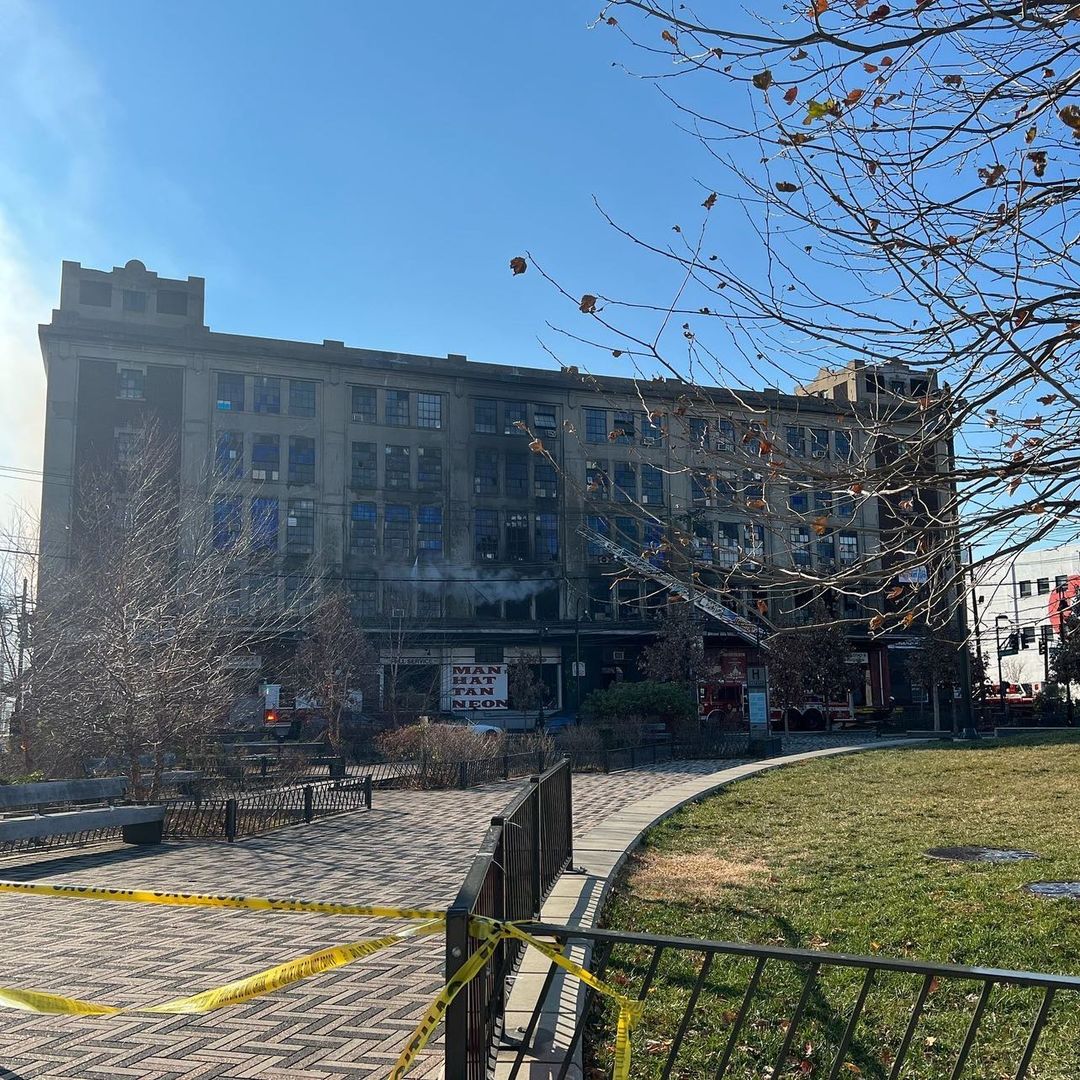 If you can, consider helping these businesses rebuild and recover during an unexpected tragedy.
If there are more businesses and fundraisers we missed, please let us know and we'll update the list.
Alter Ego Pole Fitness
Link to fundraiser: https://www.gofundme.com/f/reopening-of-alter-ego-pole-fitness
Grayscale Studios
Link to fundraiser: https://www.gofundme.com/f/fundraiser-for-grayscale-studios
Muneca Mullins Studio
Link to fundraiser: https://www.gofundme.com/f/help-rebuild-muneca-mullins-studios
CrossFit Hoboken
Link to fundraiser: https://www.gofundme.com/f/rebuild-crossfit-hoboken
Naturalist
Link to fundraiser: https://www.gofundme.com/f/help-naturalist-rebuild-their-family-business
KLADO
Link to fundraiser: https://www.gofundme.com/f/rebuild-klado
Barsky Gallery
Link to fundraiser: https://www.gofundme.com/f/barsky-gallery-needs-your-help
Hoboken Barbell Club
Link to fundraiser: https://www.gofundme.com/f/recovery-fund-for-hoboken-barbell-club
Tonal Art Music
Link to fundraiser: https://www.gofundme.com/f/tonal-art-music-center-coming-back
The DIY Joint
Link to fundraiser: https://www.gofundme.com/f/help-the-diy-joint-recover-from-fire
The Vegan Warehouse
Link to fundraiser: https://www.gofundme.com/f/rebuild-the-vegan-warehouse
The Penniless Loafers
Link to fundraiser: https://www.gofundme.com/f/penniless-loafers-band-requesting-help
Smiley Kids Photos
Link to fundraiser: https://www.gofundme.com/f/help-smiley-kids-photo-rebuild
Hit Gallery Studios
Silver Horse Sound