By: Christopher Goodlof
Gil Spaier's mind is a proverbial Pandora's box of grain spirit knowledge. Open that box and you're introduced to Spaier's encyclopedic expertise – a seemingly endless torrent of historic knowledge and a lexicon of terms old and new. Spaier isn't messing around, he knows his stuff.
Spaier, 45, is the owner of the All Points West Distillery in Newark's Ironbound district. The distillery produces whiskeys, gins, and vodkas – but they're not your typical spirits.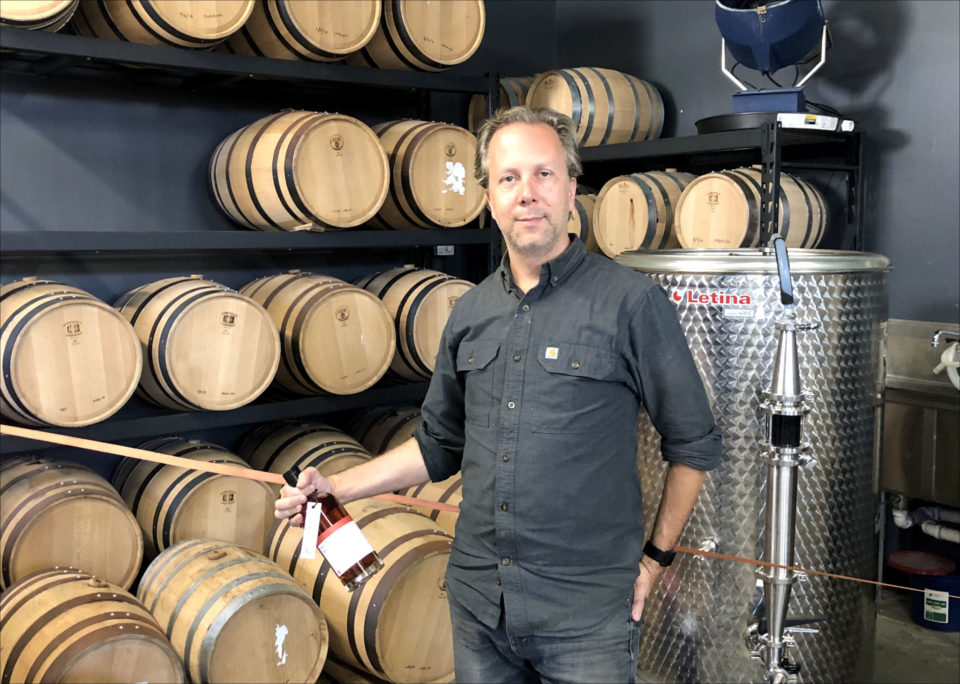 Spaier's thorough understanding of all things grain lead him to an older method of distillation – the pot still. "In a pot still, you're actually boiling your mash," said Spaier. "Whether your mash is a fine beer or whether your mash is a gloopy mass of various grains, you're still going to take the ethanol and water, you're going to separate them out, and condense. Whatever solids that are left behind in the still are not going to transfer over."
Spaier recalled the history of spirit distillation in Europe, saying that the Europeans outlawed the use of corn in pot still whiskeys, fearing what bourbon might do to their domestic market. Thus, Spaier's use of the pot still actually resurrects a method that had gone largely ignored for quite some time.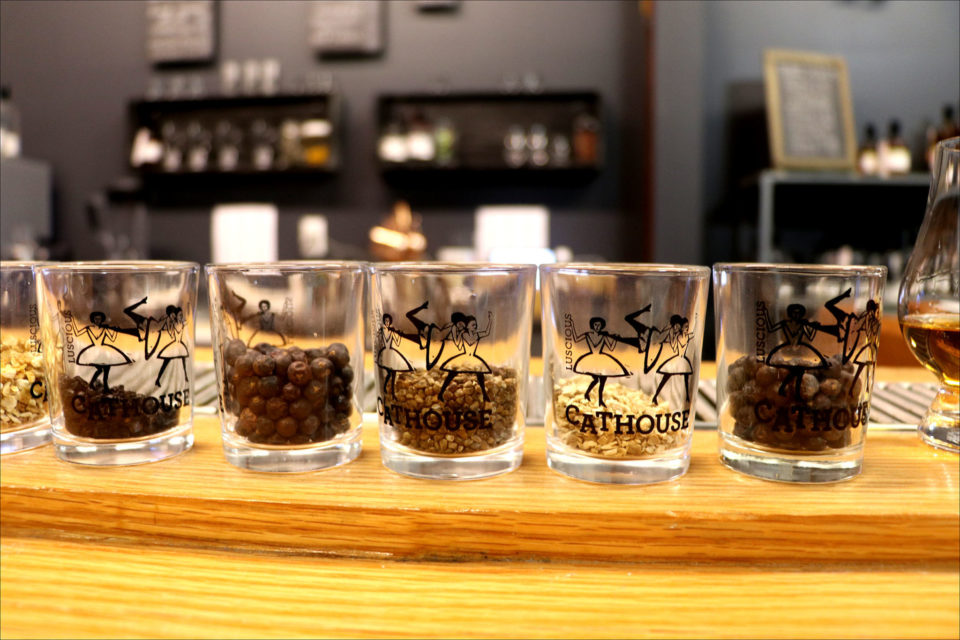 "I'm making two whiskeys here, All Points West Malt and Grain Pot Still Whiskey, and All Points West Grain and Malt Pot Still Whiskey," said Spaier. "You get a whiskey with a higher content of un-malted grains, but also they're tracing something else, the introduction of corn as an ingredient and Scottish whiskeys.
"By tracing both the history from all points west from Ireland to America and also tracing the technology from Ireland to America, I'm able to make that transition from a malt-forward, almost traditional Irish malt or pot still whiskey all the way to an almost grain-forward American bourbon but I'm in between the categories."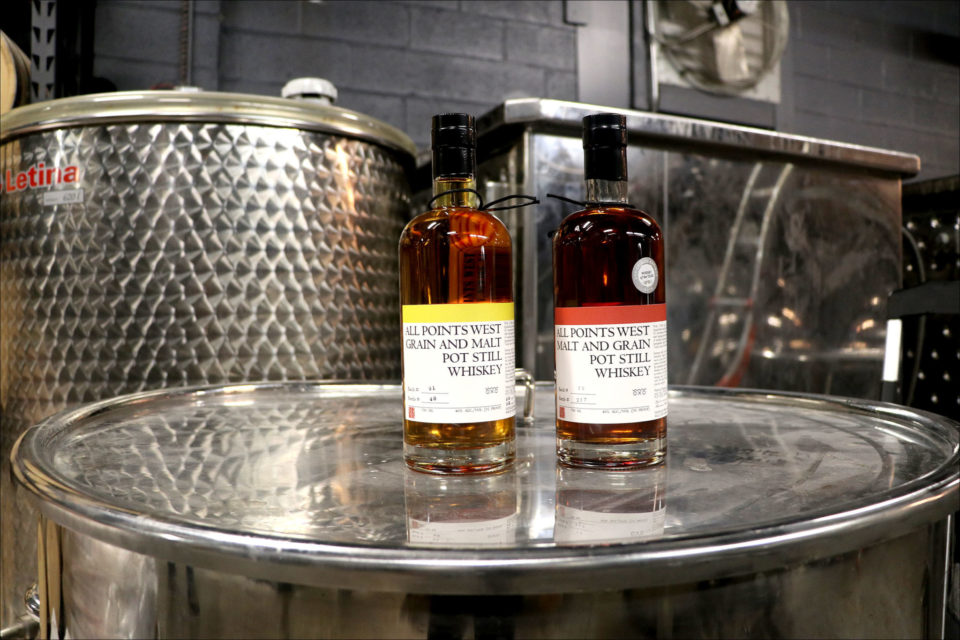 The All Points West whiskeys are an anachronism – a spirit from a bygone age. "I don't actually meet the standards of an Irish pot still whiskey with my inclusion of corn and I don't actually meet my standards of an American bourbon," said Spaier. "Both of these really stand between the established whiskey styles and trace a history that's lost." 
Inspired by Mark Bittman's "No-knead bread" recipe in the New York Times and his time spent as a college student navigating the New Orleans cocktail culture, Spaier took an interest in grains.
"I was making bread, living in industrial lofts in Newark that used to be beer places, and my wife decided to buy me a grain mill – she wanted more bread," said Spaier. "Unfortunately for her, I stopped making bread and put the grain mill to use making beer in a variety of styles."
"Beer proved to be more complicated than bread," said Spaier, "but after a few months of making beer I started to get the hang of it and I started to really enjoy it, and started to think about a spirit that I enjoyed more than beer – whiskey – and I realized that whiskey had never been made here.
"Whiskey really comes out of beer. You don't have beer without whiskey. Whiskey can be simply defined as distilled beer."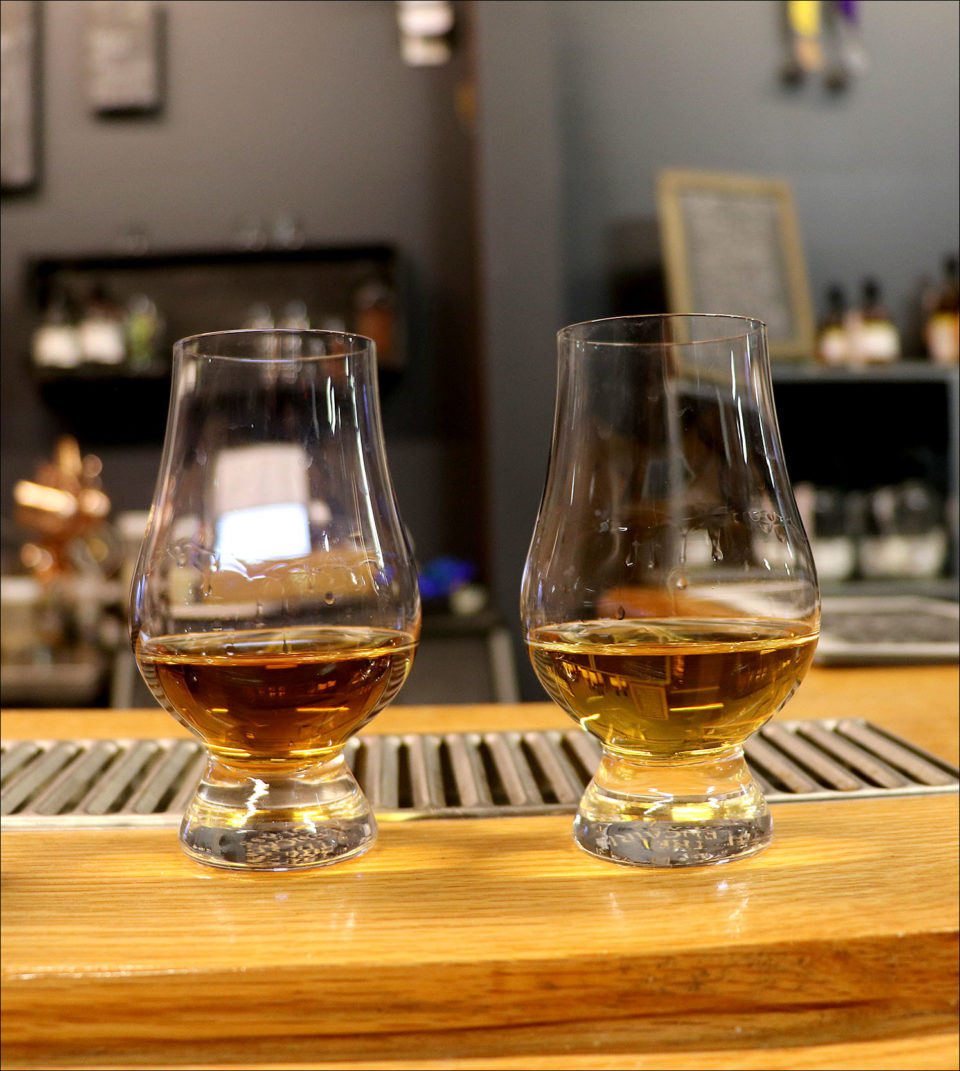 Spaier's attention to detail has served him well. The "All Points West Malt and Grain Pot Still Whiskey" won "2019 Whiskey of the Year" and the distillery itself received a gold rating from USA Spirits Ratings. Additionally, a blind taste test conducted by the Manchester England Whiskey Club voted All Points West number one.
It's not just whiskey. All Points West also produces Bone Black Vodka, which is filtered through bone char, Cat House Gin, as well as Cat House Pink Pepper Gin and Bone Black Black Pepper Vodka. "Pepper has a couple things inside of it," said Spaier. "It has these aspects that are sharp, these aspects that are spicy, it also has a rich oily earthiness to it."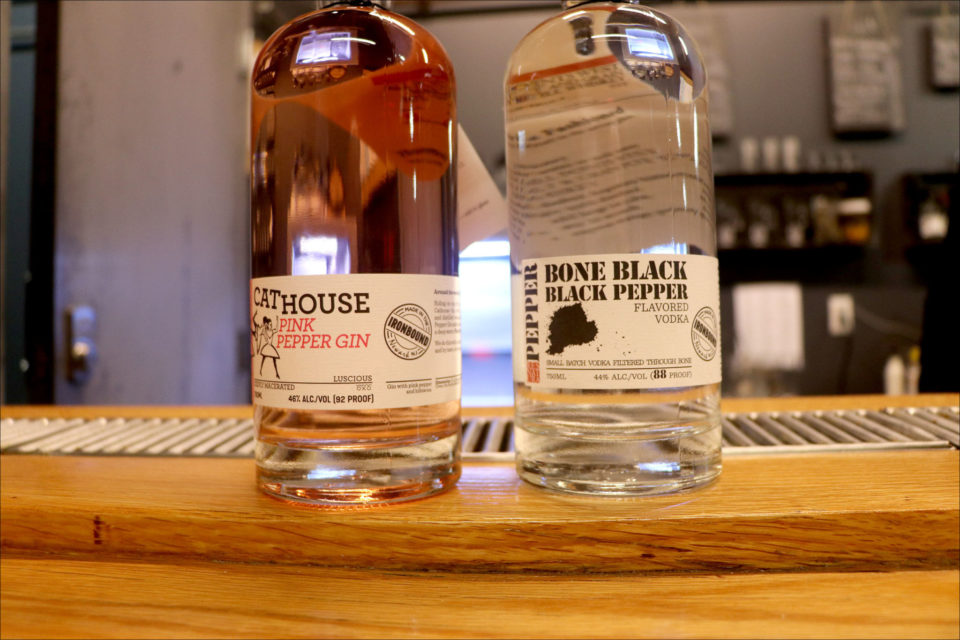 Spaier credits his distillery's Newark locale to Philip Roth's 1997 novel "American Pastoral," and he set up shop in the Ironbound, ready to produce spirits with an old-world charm.
"For me, here in Newark," said Spaier, "which is really like the gateway region, people came from Ellis Island, got off the Jersey Central Railroad and headed to all points west and brought everything across New Jersey to the rest of the country, and I thought it would be great to kind of reinvent these traditional styles here in New Jersey."
All Points West opens for tours and tastings on Fridays and Saturdays from 5 p.m. to 9 p.m. Visit online at: www.allpointswestdistillery.com