Written by Ms. Morristown
Just over 30 miles outside NYC, the town of Morristown is known for both its history and its booming development. From parks to the arts, restaurants to museums; it doesn't matter if you're here for a night or just signed the lease on your new downtown apartment-you'll have more than enough places to go and things to do!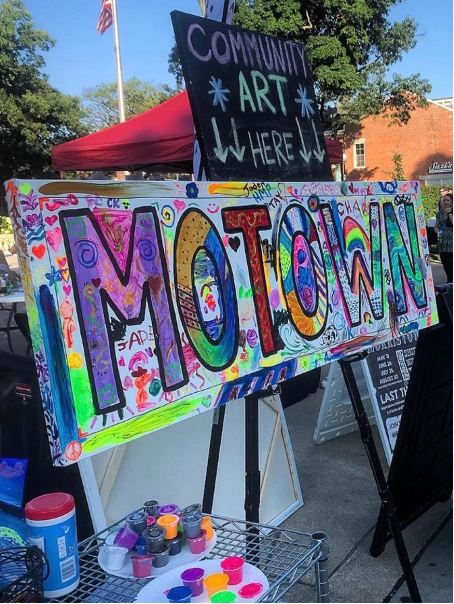 Start at The Green
What's The Green? It's a historical park located in the center of town. On any given day, you can find groups of friends and families enjoying the lush landscaping and taking a break from all the hustle & bustle. Sprinkled with historical landmarks, this 2.5-acre park is home to Morristown's Annual Jazz Fest, seasonally themed events, and more. Don't forget to look for The Colonial Grill food truck. They recently won Yelp's 2021 Top 25 List of Top Burgers in the United States!
After strolling through The Green, start heading down South Street, where you will find countless restaurants, cocktail bars, shops, fitness studios and more. Be sure to check out the Mayo Performing Arts Center ahead of time to see who will be in town. Performances range from famous comedic acts, musicians from every genre, world-renowned illusionists and so much more!
For the foodie
Morristown has a cuisine for everyone's taste buds from authentic Italian Neapolitan-style cuisine at Guerriero's, to Chopped winner Chef Leia Gaccione serving up American fare at South + Pine. (BTW these two restaurants are conveniently located next door to one another!)
Looking for a historical dining experience? Check out Jockey Hollow Bar & Kitchen, situated inside a 1917 landmark. Take your tastebuds on a trip, no passport required, when you visit one of Morristown's many Latin American restaurants. Head to Café Y Canela Restaurant for a unique Columbian flavor or visit El Rancho Restaurant for authentic Latin cuisine and outdoor seating.
Looking for more? Travel to the Northern Hemisphere when you visit Pierogies House for their authentic Polish recipes passed down from Babcia. Or check out Fig & Lily Garden for their famous courtyard igloo dining. Travelling to Morristown by train? Grab a cocktail after your commute at the conveniently located End of Elm and Town Bar & Kitchen, just steps from the Morristown Train Station. Morristown is also home to several 40 North Restaurants including their latest culinary creation, NOM, a Mexican Table + Tequila Bar opening late summer 2021.
Looking for a sweet treat? Check out The Artist Baker, a charming, whimsical bakery filled with sweet & savory baked goods. Or head to Beenie's Ice Cream for homemade ice cream with creative flavors, including Cookie Monster and Dunkaroos! They offer vegan and dairy free options, as well. Need a pick-me-up? Stop by LOKL Café for some caffeinated, European inspired sips.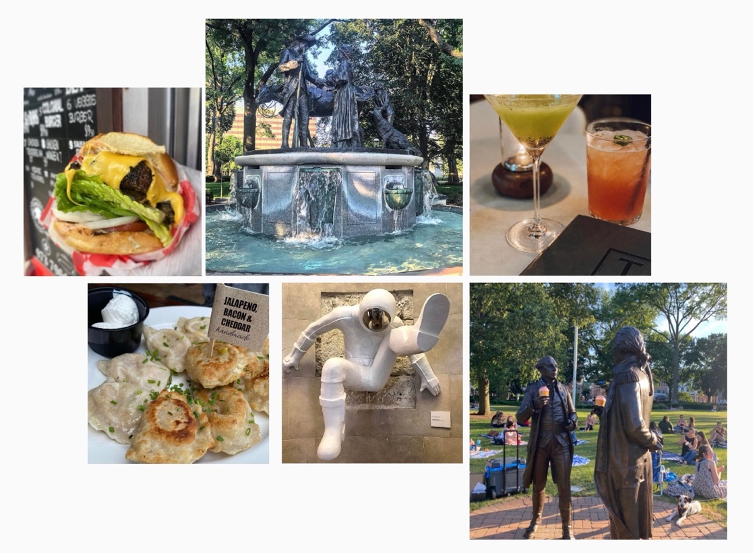 For the Shopaholic
Handcrafted jewelry, a crystal shop, artisanal pasta, a zero-waste market, and a family-owned olive oil taproom are just some of the unique places you'll find shopping in downtown Morristown. Looking for a gift for someone or yourself? Pop into 23 South Boutique for the latest trendy accessories and Just Jersey for all things Morristown and New Jersey inspired! Got a sweet tooth? Head over to Enjou Chocolat for delicious handmade chocolate gifts!
Must-visit shops
For the night owl
Many people associate Morristown with its night life, and on any given Friday and Saturday night you'll see a line down South Street to get into Iron Bar, Homestead and The Laundromat Speakeasy (don't let the washers fool you, there's a massive party happening downstairs). Looking for your neighborhood dive? Look no further than Tavern off the Green located at, you guessed it, off The Green at 127 Morris Street. From Live DJs, bands and special events, if you need a night out, Morristown is it.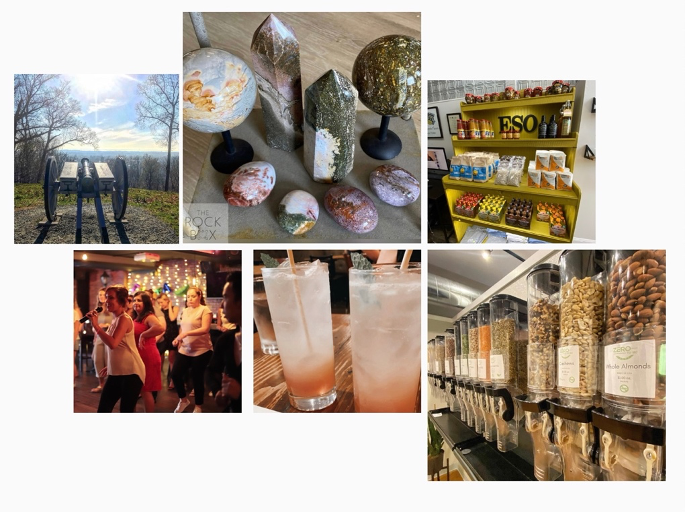 For the history buff
Hot for history? You've come to the right place. Morristown was headquarters to George Washington during the Revolutionary War and became known as "The Military Capital of the American Revolution." There are several historic landmarks and sites to visit when you come to Morristown including Fort Nonsense-a strategic vantage point with stunning views; Morris Museum-A Smithsonian Affiliate and New Jersey's second largest museum; Macculloch Hall Historical Museum and Gardens, Washington's Headquarters, Ford Mansion, and Acorn Hall just to name a few. Be sure to check each site before you go for hours and COVID-19 restrictions.
For the active one
Looking for something to do that will break a sweat? Morristown is home to many fitness and wellness studios. From yoga, barre, spin, running clubs and dedicated stretching facilities, there's literally a workout for every-BODY here. Want to be one with nature? Here are some parks and trails to explore: Loantaka Brook Reservation, Frelinghuysen Arboretum, Speedwell Lake Park and Lewis Morris Park.
---
Need more? There is always something new coming to Morristown. Just this year, Morristown opened its first brewery: GlenBrook: A Revolutionary Brewery in the Heart of Morristown. Coming soon: 1776 by David Burke & Topgolf Swing Suites, The Cookie Connect, and BLO Blow Dry Bar. Follow me on IG @ms.morristown for all the latest Morristown updates!