Last week I posted that we were looking for new contributors. I've been particularly on the hunt for a hip hop writer for months. When Vincent, The Owl approached me about doing it I was ecstatic. What better person to write about the JC hip hop scene then someone who is part of it. His first interview with local artist Micah Write, exceeded my expectations. Welcome to the team Vinny!!
---
Micah Write's the quiet kid playing the background at the function, observing and staying low profile then transforms to the outspoken, passionate, "rip your face off and clean it with the sheets of paper from YOUR rhyme book" emcee i know him as in the cypher that goes down outside afterwards. I met Micah through mutual homies and we became friends way before i knew he rapped. Now, let's fast forward to the day I heard him rap.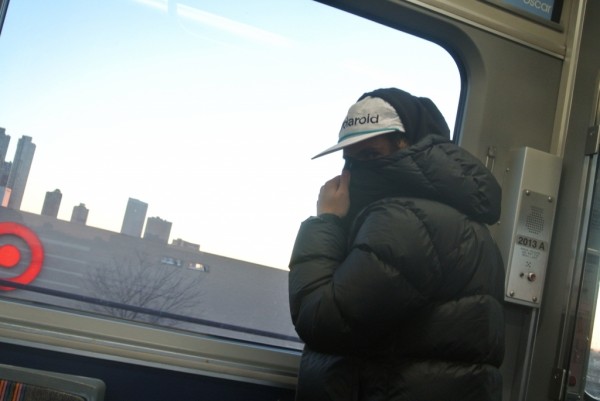 An authentic lyricist in every sense of the word, his smooth delivery and ability to tell stories attributes to him being one of the most revered emcees in Jersey City, in my opinion. On wax and in person, you can feel this kid's energy and charisma that a 90's rap foundation has built. it's refreshing to hear a spitter these days that refuses to rap about Bugatti's and diamond necklaces. His last project, Live From Babylon EP stays on my Soundcloud weekly rotation with my go-to track being "Hypocrite".
V – What was the first thing you did this morning? 
M – actually, I woke up and listened to my music because I wanted to get familiar with myself, if that makes sense. even though i am myself. I feel like I don't know myself. thats weird. (short pause) is this weird?
V- Nah, you're an elusive cat. It suits you. Where did you get the name Micah Write?
M – I used to listen to this Christian thrash-metal band called Oh Sleeper. The lead singer of that band was named Micah. I'd be inspired by his bible scripture-related lyrics. One day I looked up the origin of the name Micah and it meant "who is like God?". In the bible, Micah was a prophet and there's an ongoing joke that i'm a prophet because I usually talk about something and it ends up happening. Plus i write! I communicate who God is through my written message.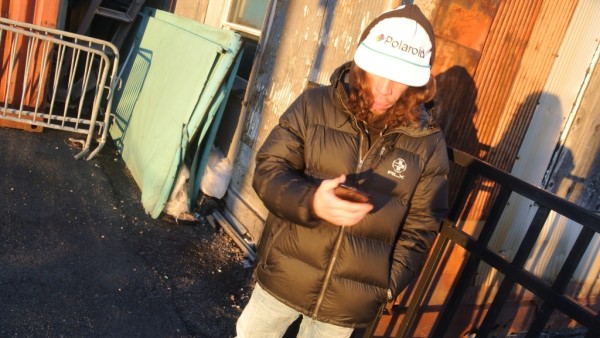 V – If you could eliminate one thing the world, what would it be?
M – Definitely poverty because i don't like being poor. It's not fun. Matter fact – no. I want to end trendiness. I don't like trendy things. I don't like when rappers talk about things that don't mean anything to them. If your jewelry means something to you then go ahead. But I know the difference. If I hear somebody talking about things like that and its just to be trendy- it's corny.
V – What's your recording process?
M – I used to bring prepared verses to a recording session but as I grew in my craft I prefer writing on the spot in the studio. It's more organic, it flows out better, I could vibe with it. However, sometimes I'll be home alone reading and all of a sudden something pops up and i'll start writing.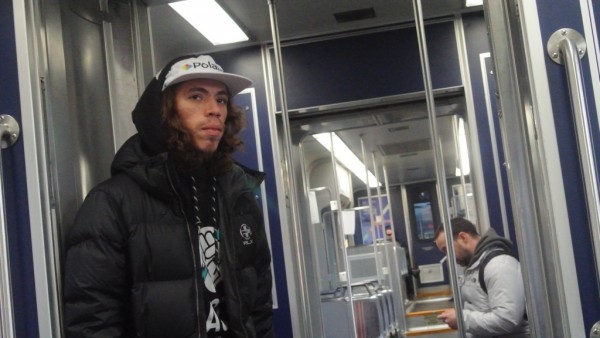 V – What kind of kid where you in school?
M – I was a really smart, good kid, believe it or not. All my teachers loved me. When I went to high school things changed. I would act up, i started failing classes. I understood everything that was being taught but I just refused to do the work. The teachers knew that and would pull me to the side to give me the encouraging, "you can do it" talks but I just didn't want to. I hated school. But as a kid I got awards, was on the honor roll and all that.
V – Whats your favorite spot in Jersey City? 
M – I love food. I love snacks. My favorite spot is Babo Teahouse. I don't really mess with the tapioca. I get the dragonfly with jelly bits! WIth some wings and little waffles.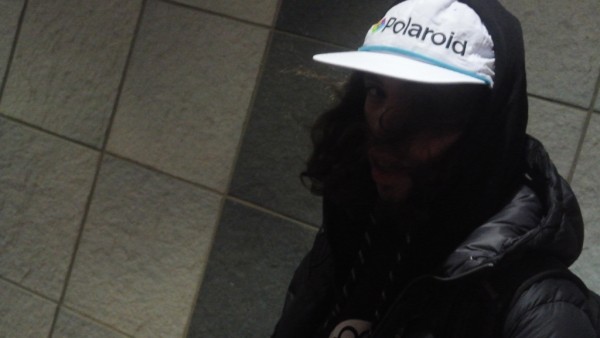 V – Yeah i used to work right next store way back when the big restaurant across the street was South City Grill. I'd be there everyday before my shift. My joint is the Taro smoothie with tapioca. Snatch up some dumplings before work. 
M – Thats a trendy place though. Very trendy. Don't tell nobody I go there.
V- Haaa. What couldn't you live without?
M – Wow. This is going to sound corny but I couldn't live without God. I could have died so many times in my life. I've had a gun to my face in a empty hallway. I could have died and no one would have known. And prayer got me out of that. I'm a firm believer. Nobody can take God away from me.
V – Do you consider yourself a Christian rapper?
M – No. I used to make Christian rap. My first project was called "Street Sermons, Vol. 1" with a Christian rapper named Young Paul. I was convinced I was going to only do Christian hip hop, positive music, blah blah blah. But over the years I learned you can't put a label on these things. Being a "Christian rapper" label puts you in a small box that doesn't reach regular people because they're not looking for "Christian rapper." It got to a point were I abandoned that gospel Christian rap. I still talk about God and what i believe in though. Sometimes I'm more conscious-type rapper and there's times I'm in a bad mood and rap about slapping a dude. Its life, my man. I hate labels. I make hip hop.
V –  What was it like growing up in Jersey City? 
M – I grew up downtown. Regular kid shit. Ride my bike, play wiffle ball, chill at Number 5 park. I went to No. 5 school. Shouts No. 5 school. My neighbors were like my family. If I acted up as a child my neighbors would whoop my ass. When I was 11, i moved to the hood. Belmont between Monticello and Summit. Between ages 11 and 16, i saw a lot of murders, seen a lot of gang banging and drug dealing that I got involved with for a little bit. The neighborhood affected me. I became a product of it. Its important to me to let the young cats know the dealers with the nice clothes, the shorties, the nonsense, isn't what you should want to be. I learned a lot growing up in Jersey City, had fun, went through hard times. This place is the good and the bad. Its everything. I had a friend get locked up 15 years ago I haven't seen or heard from him since. Shit is real in the hood.
V – Whats one celebrity you'd fan out to t if they walked throughout that door?
M – Nas. He's probably the greatest emcee ever. He was like an alien when he came out. Nobody was rapping like him. My favorite Nas project is Illmatic, straight up. I know everyone says that but Illmatic is timeless. You can play that today and its still relevant.
V – Any upcoming projects?
M – I have a double EP. The first cd is called A Short Stay and the other ones Light Rails. I do a lot of my thinking on the light rail. In a way, the light rail is my personal social club. I run into all my friends, I do a lot of thinking there. I plan on getting deeper and talking about who i am. This project is me telling yall about my life to try and save kids from going through the same crap i did. I can save you some time. Don't sell weed- Its not going to work. This upcoming project is me giving incite to my brain. Those will be my last projects.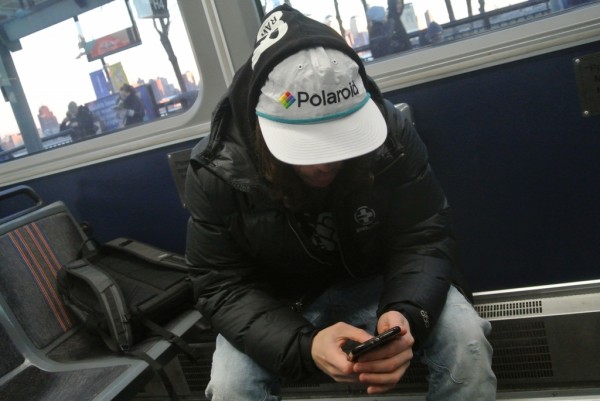 V- Whats going to happen if this is the one that gets you known?
M – It would just be really funny. But I have enough music and mix tapes for people to check out. I've been rapping for over 10 years. I want to write books and really drop knowledge. That's the plan. Books.
Twitter : @MicahWrite
Instagram : MicahWrite