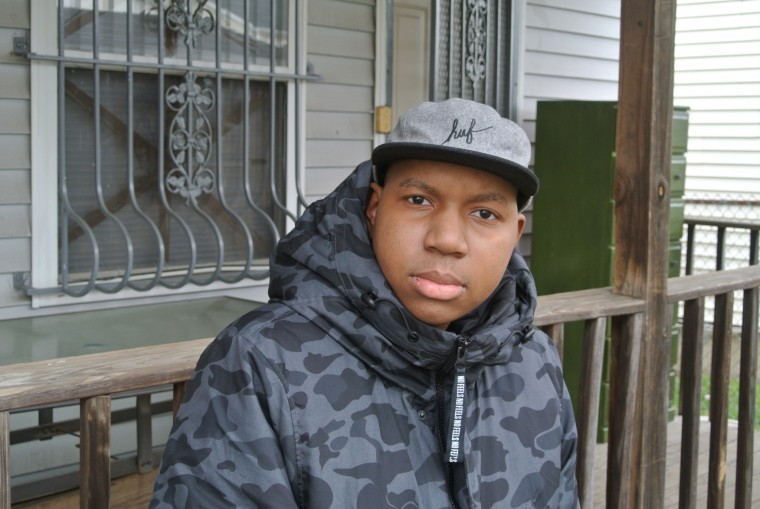 I've been wanting to sit down and hear Melody Arkitect's story for a while now. Alex, a twenty-four year old Jersey City MC, producer, and full time student at SAE Institute studying Audio Technology, was diagnosed with cancer in 2012. Despite his unfortunate condition, M.A. is one of the most enthusiastic and uplifting people I've ever met.
We had to keep our meeting short since Alex was waiting for an incoming call from his doctor. Him and I kept the interview location close to his home to be cautious of any germs from being around a lot of people. A dozen pictures, a quick verse, and this interview later- we dapped fists, I wished him luck with his 2nd bone marrow transplant approaching and told him I look forward to collaborating in the studio when he recovers.
————-
Vincent, The Owl – Originally we were supposed to meet up and do this interview in the hospital while you were going through your chemo treatments. Tell me about what's going on with you and your health.
Melody Arkitect – Well, what's going on is that my bone marrow transplant is now set for the month of April 2016. My sister is going to be my donor for the second time. After the transplant, I should be very close to recovery but my blood counts will go up and back down during the process. So far, things are looking good.
VTO – That's good to hear, dude. You're a young cat – when were you diagnosed?
MA – I was first diagnosed in January 2012 but then I got back into remission for three and a half years. I relapsed on the night of December 25, 2015. Ever since then I've been back and forth for treatment. I have a very strong mentality and know my recovery will be strong. I haven't been stressed at all. I've been motivated by my Buddhist faith as well as my drive and passion for music.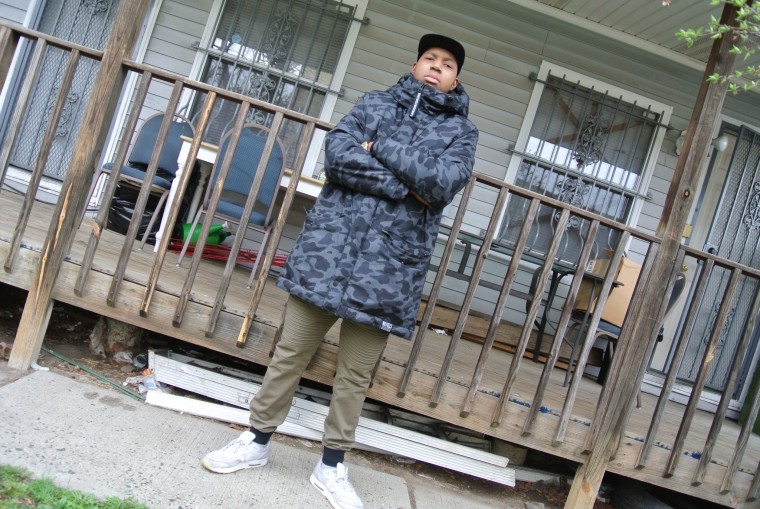 VTO – Were you pursuing a music career before you were diagnosed or is this something you started recently?
MA – I was pursuing a music career before I was diagnosed mainly in Audio Engineering as a student in New York City but with also working on my craft as a Music Producer/ beat maker and Artist.
VTO – I was going to say – you're named "Melody Arkitect" sounds like you were mainly producing when you started. We're you always rapping or did you start as soon you developed that passion to produce?
MA -I started as soon I developed the passion to produce. I really liked how I thought of concepts and ideas whenever I created instrumentals over time. But my first love will always be production.
VTO – Who's your favorite producer?
MA – Just Blaze. I was fortunate enough to meet him and play beats for him in May 2014.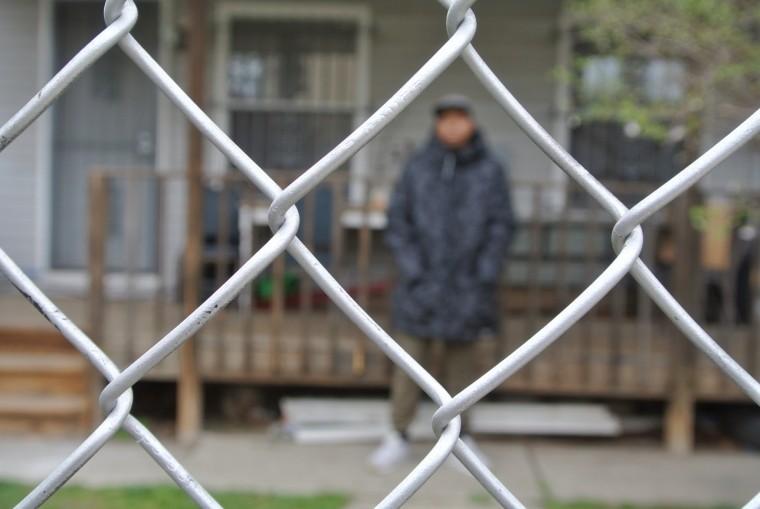 VTO – Yeah, Blaze is an OG. I've seen him, DJ, probably a dozen times and the dude can do a whole set just playing his own joints he produced and they've ALL probably been on top 40 radio. What made you get into his production?
MA – There was a period when he worked with Cam'ron and the Dipset camp along with Freeway and the Yung Gunnaz. There was something about the energy that drove through Just Blaze's beats that always stuck with me. From the sample choices to the drums and Percussion. When he made the Lord Knows track for Drake's 2011 album Take Care, it blew my mind. I was like, "Just [Blaze] still got it!!" Something about that instrumental sends chills down my spine.
VTO – That's dope. So are you originally from Jersey City?
MA – I was born in Brooklyn, NY but I moved to Jersey City when I was about two years old.
VTO – What part of JC?
MA – Downtown near Liberty State Park.
VTO – Ahh, have you ever been to the "junk spot" around there?
MA – I wanted to but my parents kept me pretty introverted and inside but I skate sometimes in my backyard cul de sac area. That was the Tony Hawk Pro Skater era. As a kid I was around my father a lot who influenced me about Hip Hop in his own way. I also looked forward to listening to Hot 97 radio broadcasts in the summer from my bedroom.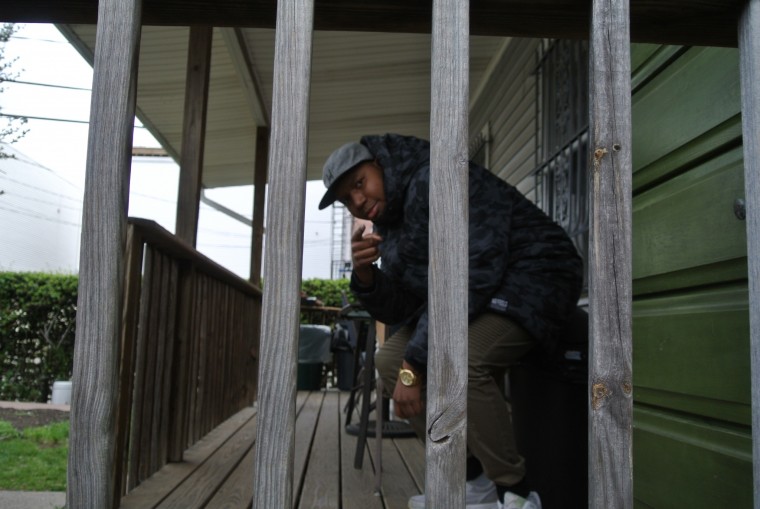 VTO – Interesting. So what's your prospective on being on major radio stations like Hot and Power these days versus a popular blog or podcast? Are you still focused on making the mainstream waves or cool with the independent route?
MA – Honestly, I feel like the major radio stations are sadly judged by a popularity factor. The independent scene needs the right promotion that doesn't give it an "indie" feel. The independent route is like a breath of fresh air but a lot of people aren't aware of its existence.
VTO – Yeah, totally. I feel like there's definitely some rappers out there oblivious to the times and not knowing how beneficial the indie route can be instead of pursuing the trendy mainstream way. Well anyway, I'm starving. What's your favorite food?
MA – It used to be Philly Cheesesteak sandwiches but now I'm trying to eat better so I've been eating more Spanish food. Also because of my Panamanian background and heritage. There's two Dominican bodegas that sell the best Cheesesteaks that I used to go to all the time in my neighborhood. When I get better I will have some more once in a while.
VTO – What's your favorite restaurant to eat at in JC?
MA – Favorite spot to eat in Jersey City hands down – Brownstone Diner! I can eat there all the time. Definitely making more trips there when I get better.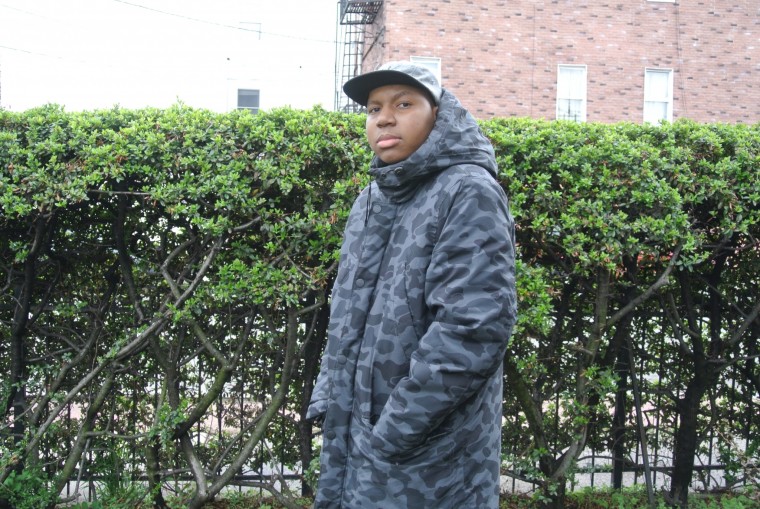 VTO – I definitely stop there a couple times a month and go ham on the Greek wrap with curly fries. Their waffles and omelets are worth making a trip out there, too. What do you usually order?
MA – The waffles and omelets with sausage never fail. I can have breakfast, lunch, and dinner. The burgers are pretty good, too.
VTO – Yes, agreed. Alright. Enough about food because I can talk about that all day. What do you have coming up next as far as a project? Videos? Singles?
MA – As far as projects, I have work coming out with Harlem recording artist Cocoa Brown. I'm producing for her upcoming album Cocoa Brown Vs The Crowd released under Hazanati Records. I have more production dropping with some more artists but it hasn't been finalized yet including a singer songwriter whom is a JC native but now residing in Atlanta. We're collaborating back and forth. The other artists I'm collabing with are from the NYC area, as well.
VTO – Any last words?
MA – Yeah, thanks for the interview, it was my pleasure. And the mind is the most powerful thing you can have. The greatest thing you can have. Never be defeated!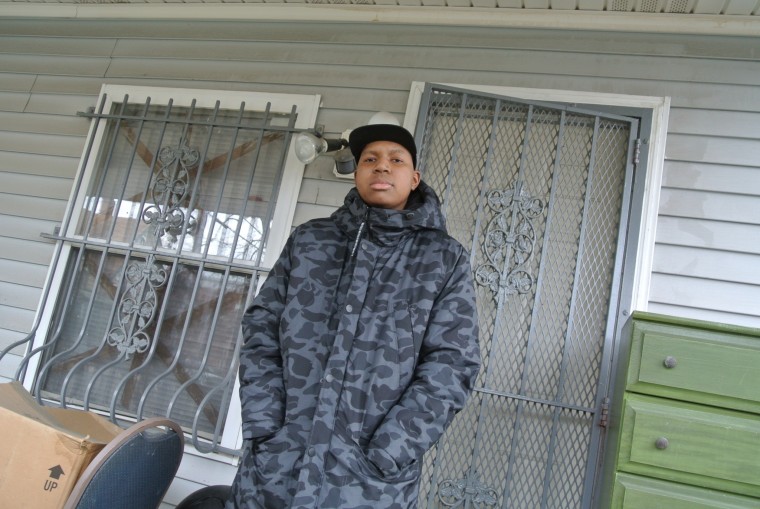 Twitter: @mamusicofficial
Instagram: melodyarkitect
soundcloud.com/melody-arkitect
Melody Arkitect – Exclusive