Jersey City designer, illustrator, and mom-boss Katie Cadamatre has been mailing free mini prints to anyone supporting COVID relief funds or buying gift cards from local businesses as a way to share some love within the community and encourage others to help support local businesses. Fundraisers include JC Relief, Solomon's list, York Street Project, and Jersey City Medical Center.
Support local COVID-19 relief fundraisers and small businesses in Jersey City!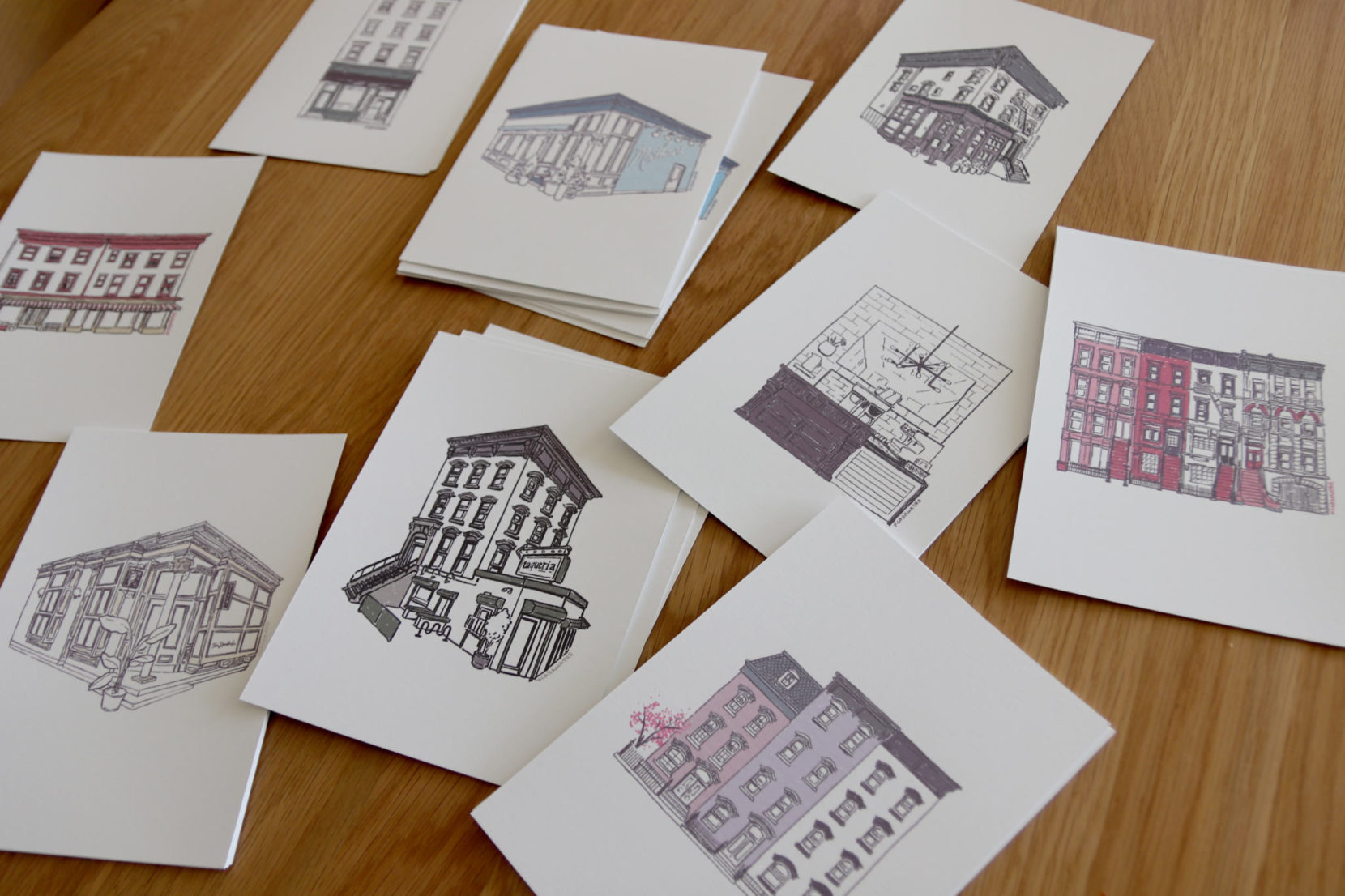 What's your name and what do you do?
My name is Katie Cadamatre and I'm an illustrator.
How long have you been an illustrator and designer?
I've been working as a graphic and textile designer in the apparel industry since 2008 and I've been freelancing as a fashion and lifestyle illustrator for the last five years.
What inspires you and what's your creative process?
I love storytelling. I'm a huge movie and comics fan. To me, illustration is a snapshot of a scene. I like the idea that people can get lost in an image and come up with stories about the people and places in them. My creative process is not as whimsical or glamorous as some people might think. It involves a lot of planning, a lot of research, and a lot of scrapped drafts.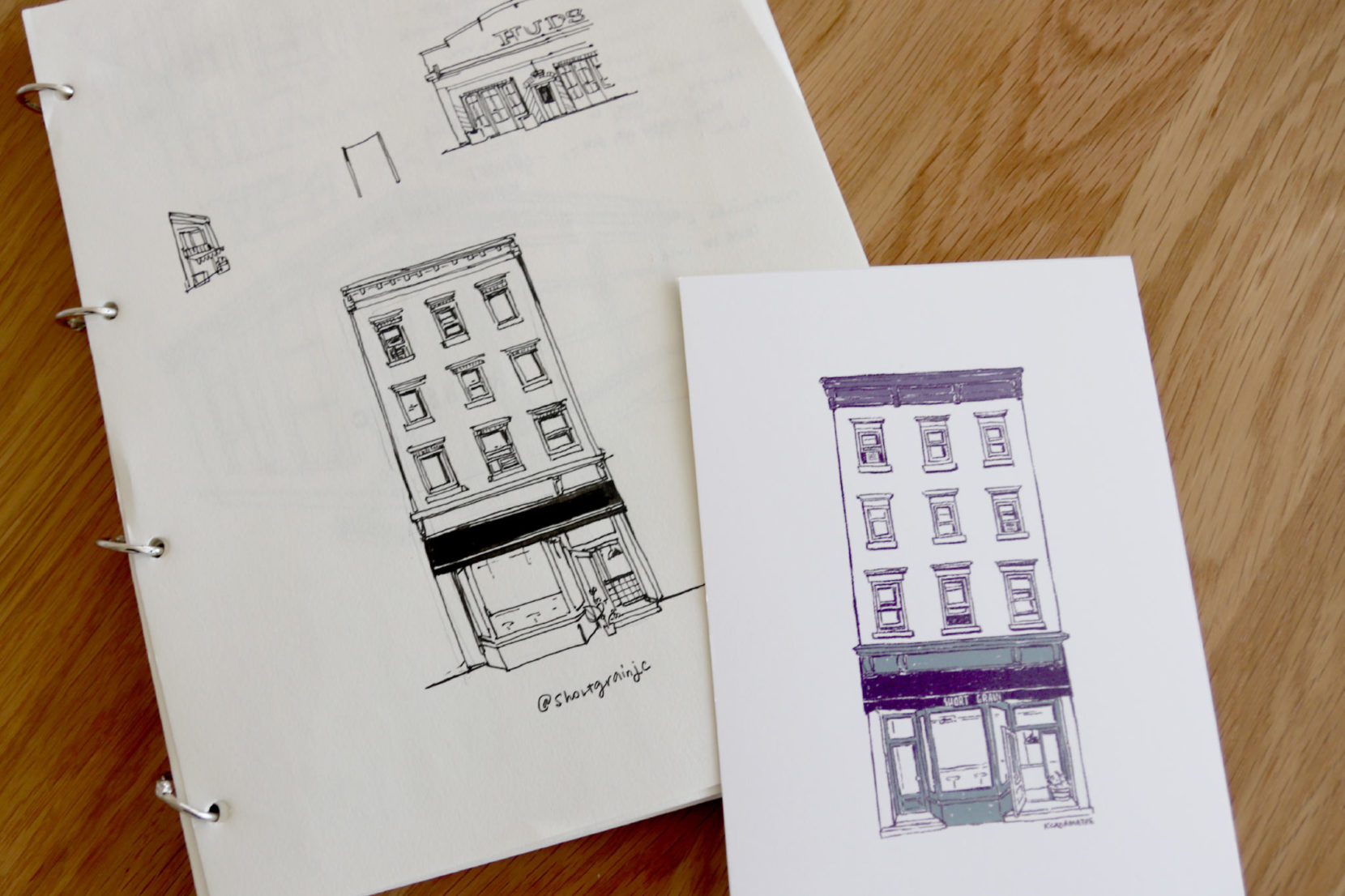 What inspired you to mail mini prints to those supporting COVID relief funds?
Being cooped up, I appreciate this neighborhood more than ever. It's easy to take for granted all the amazing spots to hang out and have enriching experiences. The news I've read, down to the personal tragedies we've all sustained, can be really dark and scary. There is a lot that's unknown and at least for me, that's overwhelming. I knew I wanted to help somehow, but compared to people at the frontlines or the fantastic fundraisers already formed (like yours!), I wasn't sure what I could do. I thought maybe art could be a small way to bring a little joy to people's lives and at the same time help the community and all the local businesses going through tough times.
As a creative, what are the ways people can support you during this time?
Where can people find you and your work?
Instagram (@katiecadamatre) is the best place to find my work. I have something exciting in the pipeline and I'll be sharing that news there hopefully soon. I've seen artists launching subscriptions so you can get fun art or process videos. And, if you see work you like, share it with your network. Comment on the artist's posts. Everyone is dealing with their own struggles right now. Seeing that someone is excited about your work can be the bright spot of your day. And, if you aren't in a position to hire someone for your megafirm or pay for design work, I honestly think the best thing we can all do to support each other is to be kind. When I read about people who can't find necessities at the store or, lately, hate crimes against Asians, my heart breaks. In the midst of everything else, this is the last thing people need to read and worry about. Let's stick together and take care of each other.