Lynn Hazan: celebrated blogger, Jersey City lover, hip-hop dance instructor…professional photographer?
ChicpeaJC's very own showcased an exhibit of original photographs from her adventures around Jersey City at Base last night as part of the Jersey City Artist & Studio Tour. From the NYC skyline to street art and famous landmarks around Jersey City, the exhibition was a big, beautiful homage to a city that she plays a big part in representing.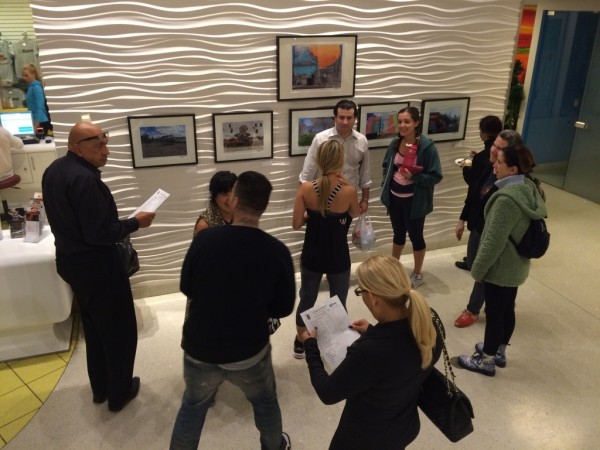 Friends new and old came by to sneak a peek at the uniquely energetic eye Lynn has for capturing special places, people and moments all around town. Of course there was snacks and wine too!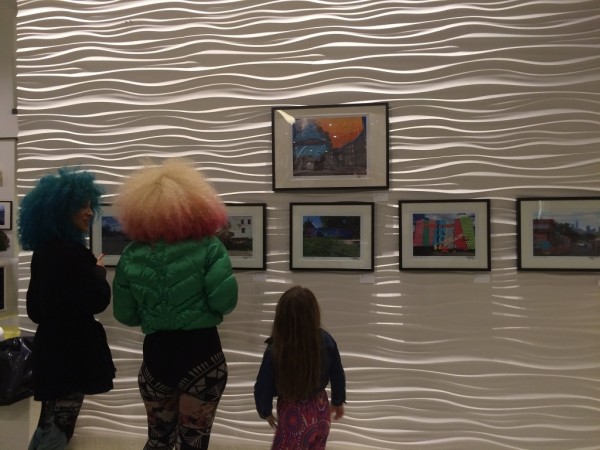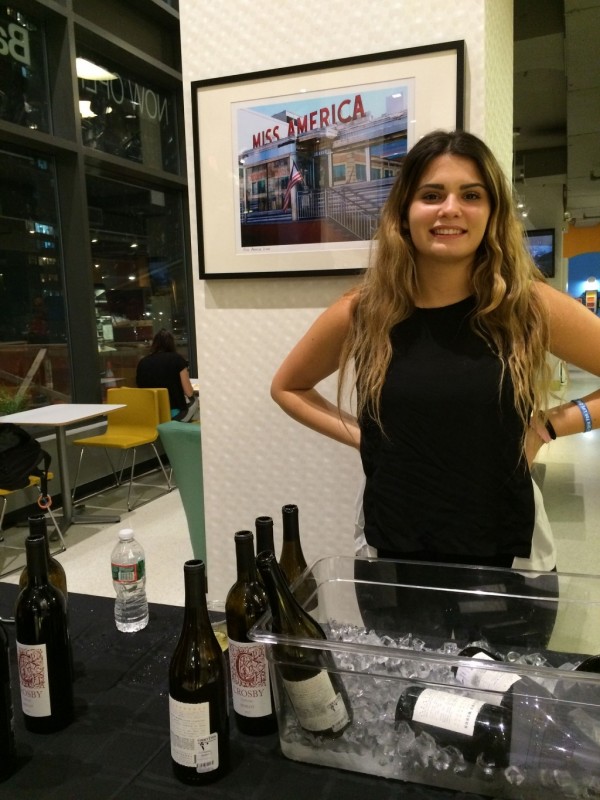 A portion of the proceeds from photographs sold go to Garden Episcopal CDC; a non-profit organization and regional leaders in affordable housing development, social services and supportive housing.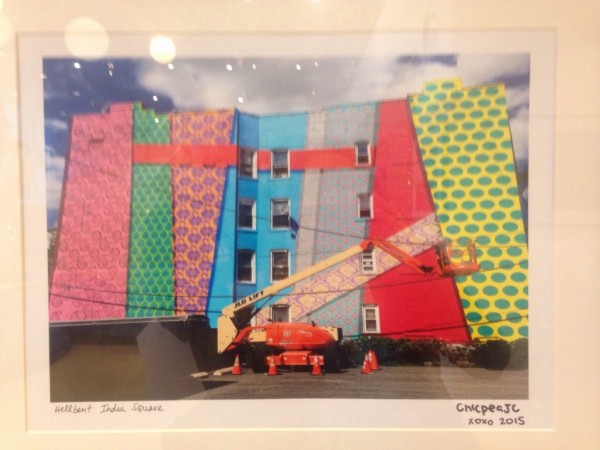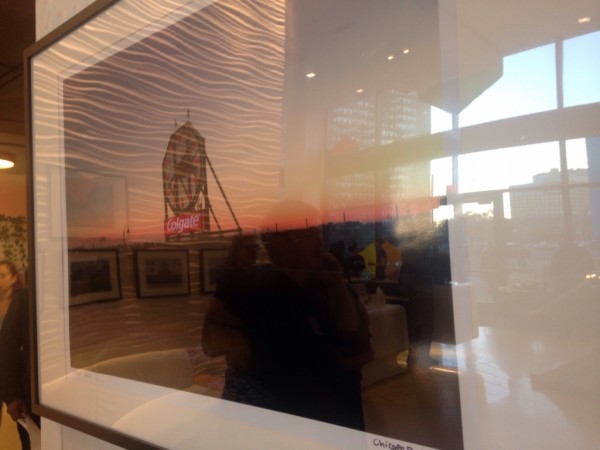 Stop by Base from now till the end of the month to catch Lynn's photographs and support affordable, local art!
---
Chicpea, as always, was looking glamorous at her photo exhibit of Jersey City at Base Gym.
Rocking her event with a leopard fur coat, Lynn was mingling with everyone who enjoyed the photos of notable landmarks in JC. These landmark photos included Lowes Theater, Miss America Diner, the Colgate Clock, Lincoln Park, and Newport Beach, just to name a few.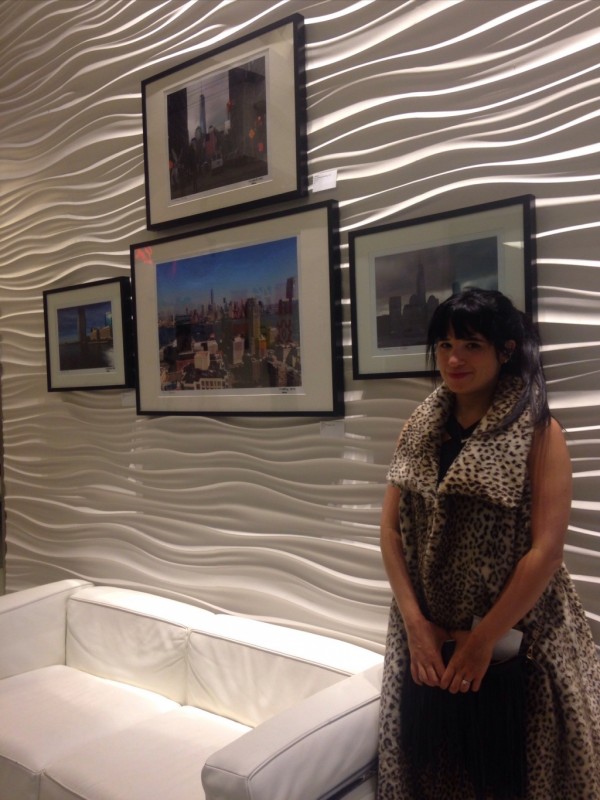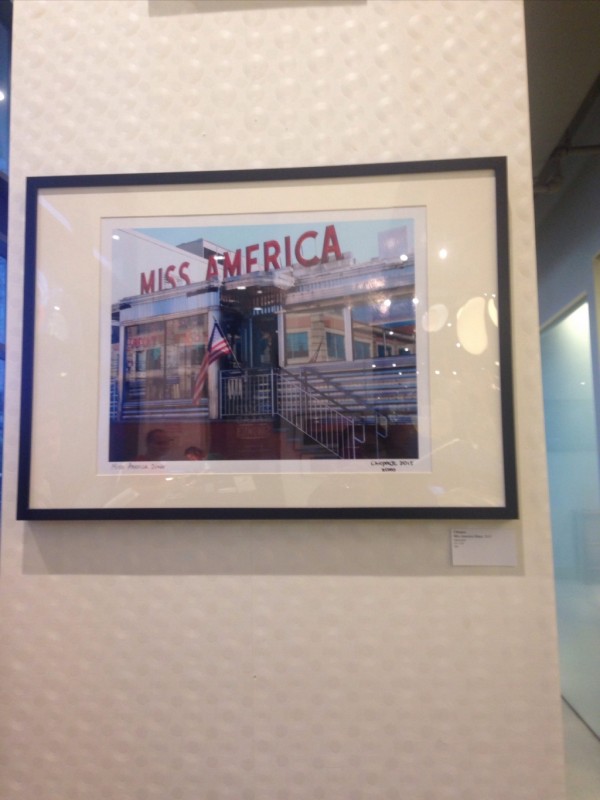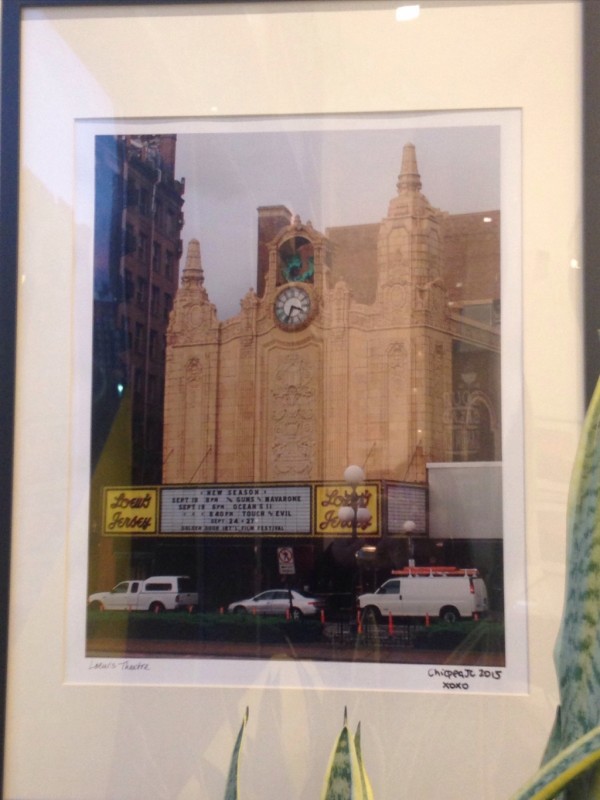 While enjoying the photos, I was able to sample some of the food being offered by Soup, Salad, and Sandwich. Meatloaf sliders, cheese stuffed mushrooms, mac and cheese and tomato and bean dip were more than just samples; this could've been an entire meal! It was definitely a meal for me as I went for seconds to eat some more of those delicious meatloaf sliders, which was the highlighted dish in my opinion. Comfort food that you can eat with your hands is the perfect combo.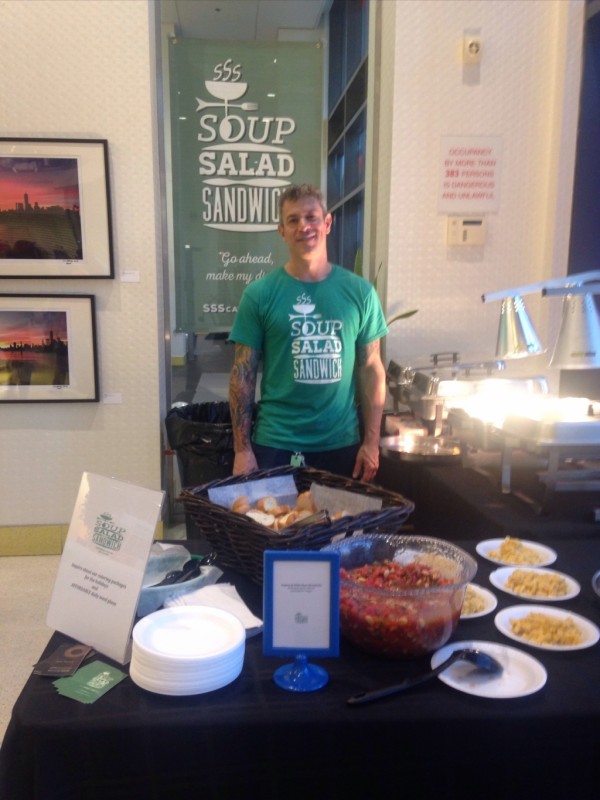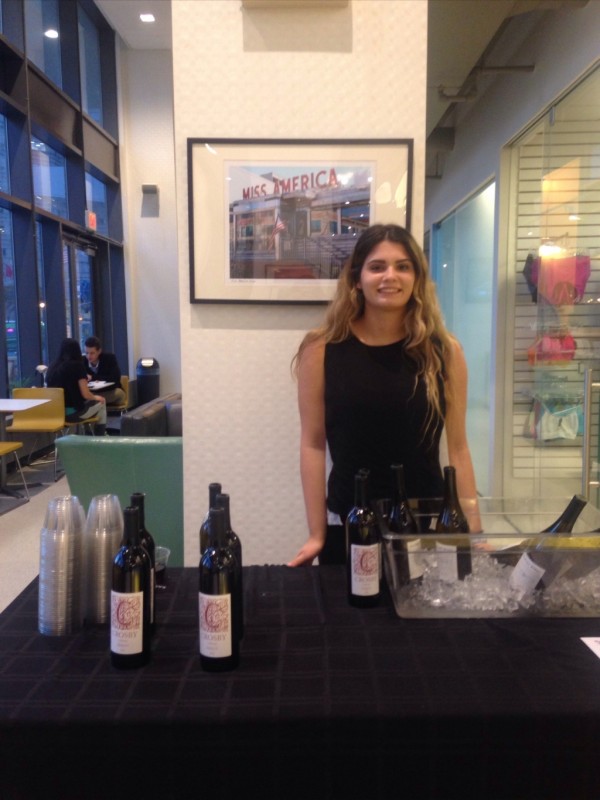 Guests had the choice between chardonnay and merlot, but since I'm a white wine type of girl, I sipped on some chardonnay while I walked around and saw the beauty that Lynn captured in Jersey City. I was able to enjoy a lake in Lincoln Park, the mural in Riverview Park, the colors of a building in India Square, and the stunning sunset views of the Freedom Tower.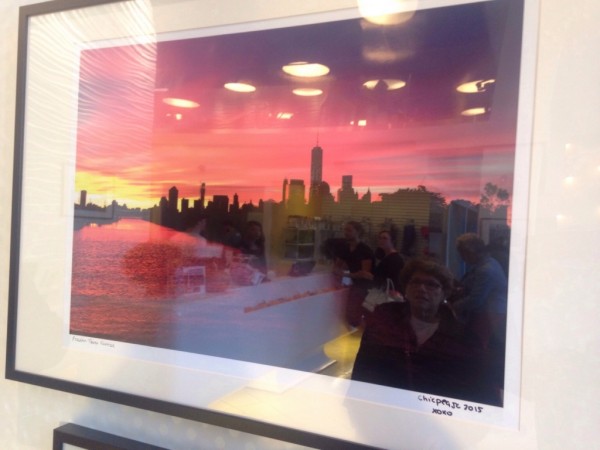 The best picture of the night was the one I was able to capture.
The love between Lynn's husband Doug and her daughter Mia was evident as they showed up to support her first photo exhibit. My pictures don't do the exhibit justice, especially with bad lighting and iPhone snapshots. This gives you more of an excuse to check them out yourself!
Her photos will be on display at Base Gym until the end of October and are available for sale. (Prices vary based on size.)
Decorate your home with the awesome landmarks that make Jersey City great!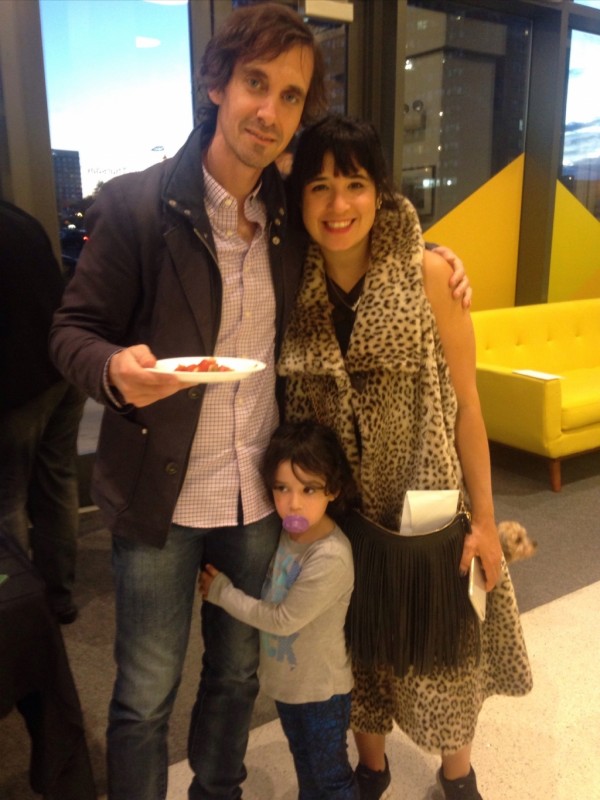 Pictures are available for purchase at Base till the end of the month. 10% of all proceeds will benefit Garden Episcopal, GDC.
If you are interested in ordering a print, please email: chicpealife@gmail.com
Base NJ
60 Christopher Columbus Dr.
Jersey City, NJ 07302
(201) 332-2866