Written by Kaitlin Overton
This article started off as a piece detailing the recently-established Jersey City Arts and Culture Trust Fund that Jersey City residents voted in favor of this past November. I submitted a first draft to Lynn and her editor, Alex, ahead of our deadline and worked on gathering some quotes from folks in the community about their thoughts on the Fund and advocacy for its addition to the 2020 ballot amidst a tense election year and global pandemic. All of this came to a sudden halt, though, when one of my close family members was admitted to the hospital for 8 days, delaying my progress.
This very close family member was in the hospital for 8 days due to a couple of issues. Each day, I waited to hear updates from the nurses and eventually heard from the discharge planner – ultimately, they recommended hospice care. In a blurry matter of days, I was connected with a palliative care team, home health care agencies, the person's lawyer, financial institutions, doctor's offices to cancel their appointment for the second dose of the COVID-19 vaccine, and had to tell family members and quickly work on getting this person's affairs in order. Each of these 8 days were a roller coaster, and I was left shocked, as was the person experiencing all of this firsthand; the other day, they verbally acknowledged to me that their life was coming to an end.
And in the midst of all the busyness – back and forth trips to the hospital, arrangements for care, phone calls about the last will and testament, etc. – I wanted to finish this article and get it over to Lynn's team so it could be published and people could learn more about the Jersey City Arts and Culture Trust Fund that the arts community is working so hard to build.
Then I realized what the article really needed to address first: the incredible capacity the arts have to heal and transform.
I've been a theater kid my entire life (community theater, theater degree, study abroad, current nonprofit arts worker – the whole nine), so I realized why this article was so important to me: art heals.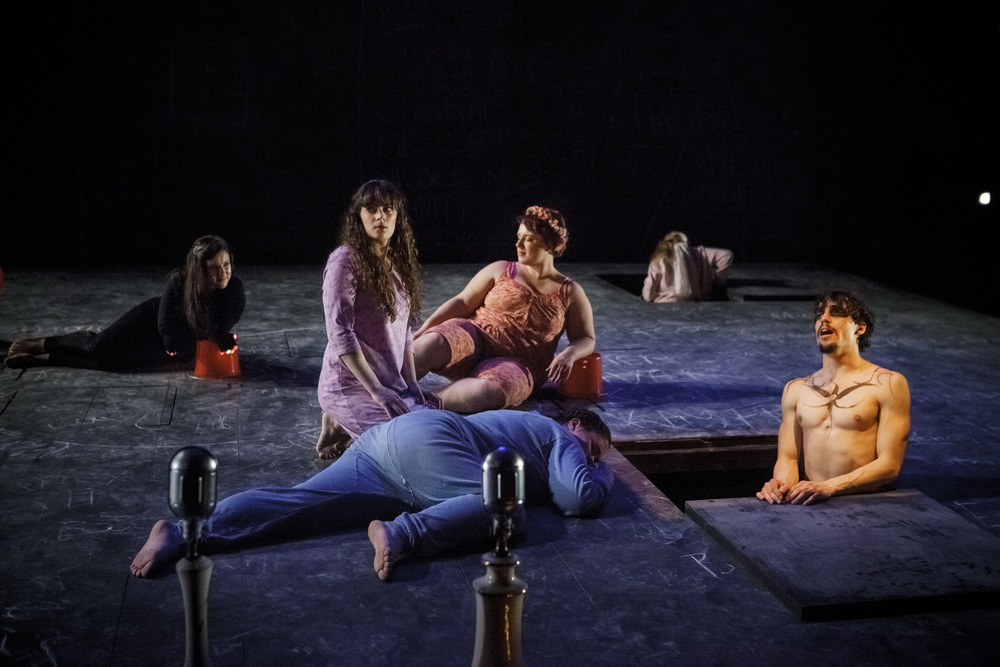 It's no coincidence that we have binged so much Netflix, Hulu, etc. during the past year of being quarantined due to the pandemic — it's clear that we turn to the arts when we need what we need most as human beings: empathy, a place for self-expression, understanding, and connection.
Almost 8 years ago, my dad passed away. At the time, I was the female lead in an immersive haunted hotel show. The day my dad passed away, I also had a performance of this immersive production – and no understudy. I had to go on. It sounds dramatic, and it sort of was. I walked into the hotel where the show was being performed, my castmates asked me how my day was, and I told them: "My dad passed away earlier today." But what was I going to do? When we say "the show must go on," we mean it.
That's not to say I didn't acknowledge the sadness I felt that day – because, trust me, I was all sorts of upset – but I had a job to do, and that job happened to allow me to be emotional; "acting is the ability to live truthfully under imaginary circumstances" – this is the foundation for the Meisner Technique, one of the most practiced in the biz.

The show was successful and I ended up working with the director again on future projects. And while it was the first of many of my performances for which my dad would not be there, it helped me heal. I was supported by a caring and funny cast and creative team who was there with me every step of the way, and acknowledged how almost unbelievable it was that here we were, performing this interactive whodunit in an old hotel in a small town in rural New Jersey, and – in real life – the leading lady's' fathers had passed away earlier that day. I still don't believe it myself, sometimes.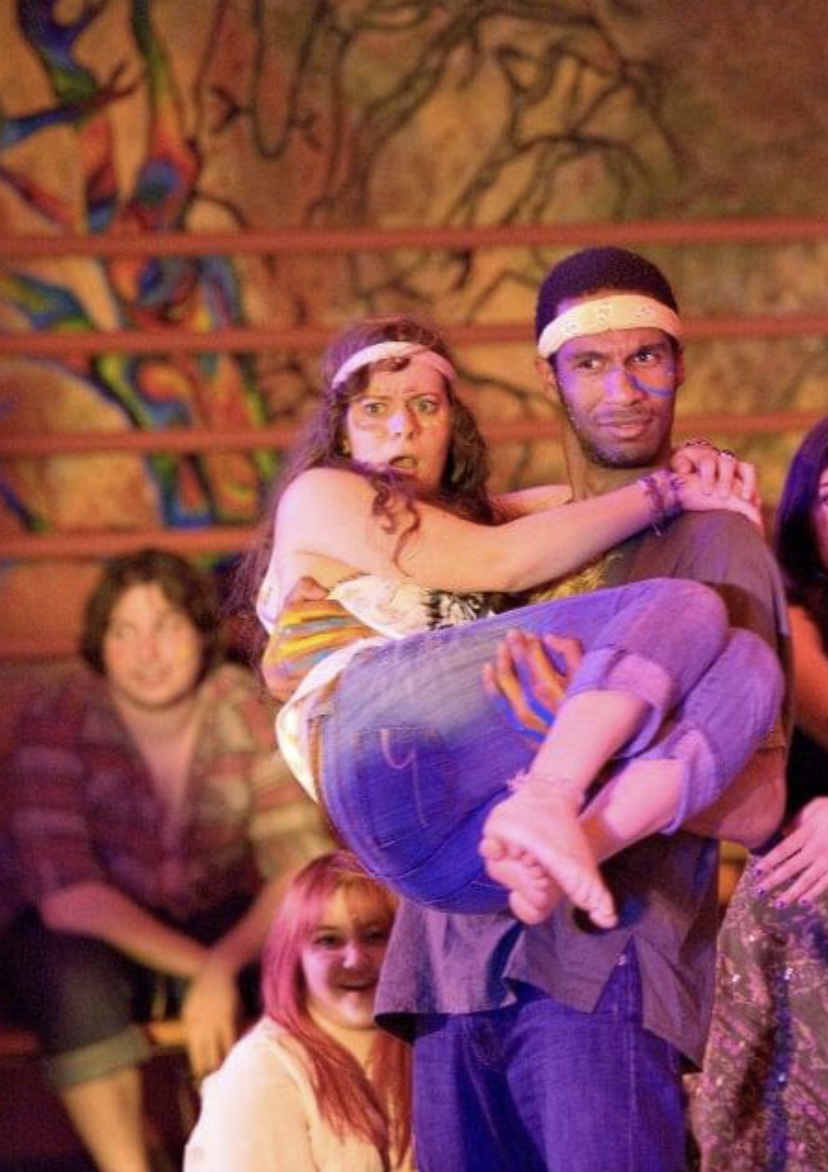 Fast forward a year or so: I signed on to do a brand new show with an esteemed New York director that would also be immersive and, it turned out, extremely exhausting physically, mentally and emotionally. The play used texts from Shakespeare plays, particularly those of characters who had died (and there are many, if you have never read Shakespeare before), as well as text from an erotic novel called Story of O by Pauline Réage to create a new performance that focused on a character called O. As the performers, we were free to decide who O was for us personally, and we worked a lot with text from Ophelia in Hamlet and O from Story of O as jumping off points to create our own ideas of who O was to us.
We did a lot of physical theater exercises to get in the mindsets of these original "O" characters, including one using Ophelia. If you've seen The Lion King, you've basically seen Hamlet (did you know that The Lion King is based off Hamlet? You're welcome). In Hamlet, Hamlet (Ophelia's lover) kills her father, thus leading to her downward emotional spiral and basically everyone thinking she is crazy because of these very intense emotions she is exhibiting (perfectly understandable, if you ask me). The acting exercise we did involved us moving freely around the space as the director narrated events of the play to us, and we were free to react however we felt emotionally pulled to. For example, the director would say "All right, you're in love. You and your lover are going on a date to have a picnic in a beautiful field surrounded by wildflowers and sunshine," and then we all took a few minutes to actually experience that — it was a bunch of us in a room walking around together, smiling, giggling, maybe hugging and generally feeling happy about the idea of being in love. But then, the mood shifted as the director narrated some of the darker events of the play: murder, betrayal, etc. (you want drama, read Shakespeare).
And then, the director says: "your father just died."
The only thing I remember in that moment was crumbling to the ground and wailing. Have you ever wailed before? It's an out-of-body experience. I cried so hard and so loud and I remember my knees had all kinds of bruises afterwards because I fell so hard.
At that point, I wasn't crying as part of the exercise — though it made for some really "juicy work," as the director or literally any acting teacher would say — I was crying because it was coming up on a year that my own dad had passed away, and I was still (clearly) processing his death. I wasn't in therapy at the time, but this was notably one of the most therapeutic experiences of my entire life — wailing out all of my pain, my confusion, my hurt, my rage, and having a safe space to do it, surrounded by a room full of other people doing the exact same thing, and the whole experience being okay and right and exactly what we all needed.
I realize now that 'O' was me — Overton.
This is why art is important. This is why people become theater kids in high school, then go on to study theater in college, start their own theater companies or go to perform on Broadway or become musicians and release original music or become painters or poets or novelists or tattoo artists or graphic designers or set designers or directors or makeup artists.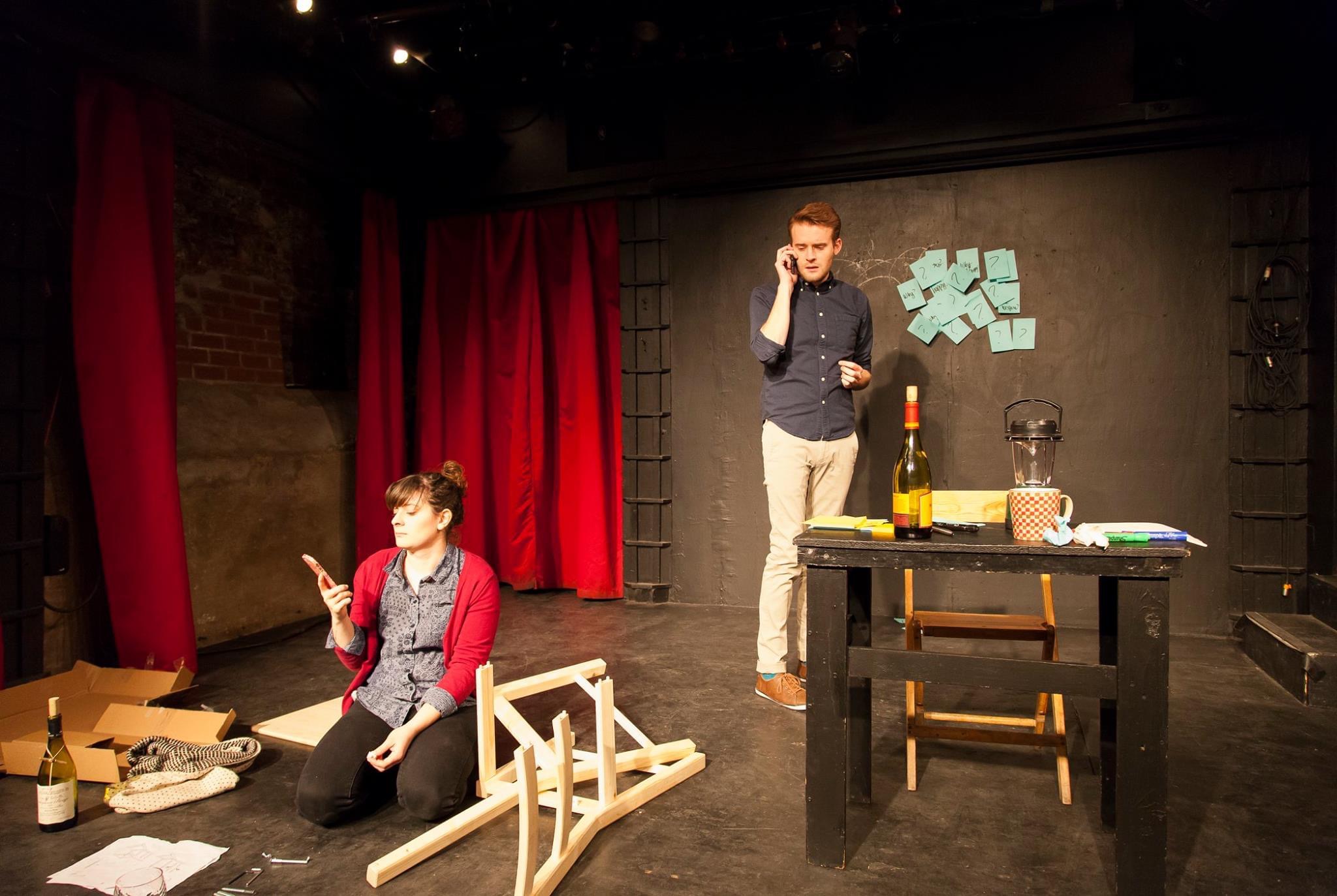 Art isn't so much an escape, but a way through the tough shit.
Which is why the recent passing of Jersey City's Arts and Culture Trust Fund is really exciting and a big move for arts funding in the state.
A quick shift for some background and context: in 2017, the Jersey City Arts Council was established to protect, strengthen, and promote the Arts in Jersey City. As the arts were becoming a key topic in the 2017 mayoral race, the Arts Council held several meetings, and even a debate, with Mayor Steven Fulop to advocate for the field, and specifically, to increase funding for local arts and culture organizations and efforts. In 2018, the Council continued to work closely with Mayor Fulop and state representatives on new legislation that would allow municipalities to hold referendums on a tax for the arts.
Fast forward to 2020: the referendum to draw a property tax levy of between .5 and 2 cents per $100 of assessed value on Jersey City homes was passed by 64%, establishing New Jersey's first Arts and Culture Trust Fund right here in Jersey City. This means that funding for Jersey City artists and arts organizations will be available in a whole new way – and because the Fund's procedures, committees, and guidelines are still being put in place as we speak, the community has the opportunity to weigh in and play a vital role to how the Fund operates moving forward. There is still a lot of work to be done, and this is certainly not a one-stop-shop to sustaining arts and culture in Jersey City, but it is a big step in the right direction.
So where does this leave me now, you may be asking? It leaves me taking each day as it comes, as I'm sure you are, too, living in this beautiful and confusing world. My family and I focus on the positive and we're thankful for every moment we have together, whether it's happy or not. I have an incredible support system and creative outlet in which to transform all my junk into artistic work. Shortly after my performance in Imagining O (the wildly exhausting show with Ophelia I mentioned earlier), I co-founded my own theater company with my best friends from college, and we've been creating new theater together for the past five years. And my work in Imagining O landed me on the cover of the Arts Section of the New York Times back when the show was running (that's me in the long white dress). It is probably my best work as an actor, and it was created during the lowest point in my life.
Shortly after that show closed I met my husband, and we've been married for almost three years. I get teary-eyed thinking about how my life could have gone in a whole different direction if I hadn't met him. I can't help but think that if I hadn't worked through the pain of my dad's passing, my heart might have not been open or ready to find the kind of love that I found with Jeremy.
I have art to thank for the profound healing I have experienced over these past years, and even during my early years when I first started doing theater – before I realized why I loved it so much and that it would become the focal point of my career. I am always grateful for the opportunity to 'let it out,' whether it's through yoga, running, or a zany acting exercise with a room full of women screaming and crying while a director watches. We all need to acknowledge the healing power of art and the societal impact the arts as a whole has on us as human beings. They are vital — art is vital and we need to continue to support it, support our artists, and support each other and ourselves, especially through the tough shit.
To learn more about the Jersey City Arts and Culture Trust Fund and get involved in supporting the arts, visit jerseycityculture.org.