If you're looking to get involved in political issues on a local level, one of the best things you could do is support groups and organizations in the area that aim to address these issues.
Our Revolution describes themselves as a "grassroots movement fighting to bring about a political and economic revolution that puts the working class first." If you align yourself with a more progressive stance, it's a great political action organization that aims to educate voters about key issues and get them involved in politics in order to organize and elect progressive candidates.
Our Revolution's New Jersey team is organizing a Battle for the Budget protest on Monday as a result of tension between Democrats in passing a social safety net bill and infrastructure package. The $3.5 trillion social safety net bill is expected to include the expansion of Medicare benefits, ending fossil fuel subsidies, greater access to childcare and paid leave, and raising taxes for the wealthy. Rep. Josh Gottheimer of New Jersey is one of nine moderate Democrats who is delaying the vote on this package until the House passes the infrastructure bill. However, House Speaker Pelosi has made it clear that they will not vote on the final passage of the infrastructure legislation until Senate passes the social safety net bill.
The Battle for the Budget protest would be a way to further bring the issues to Rep. Gottheimer's attention and ask that he supports the bill to allows progress to be made on this legislation.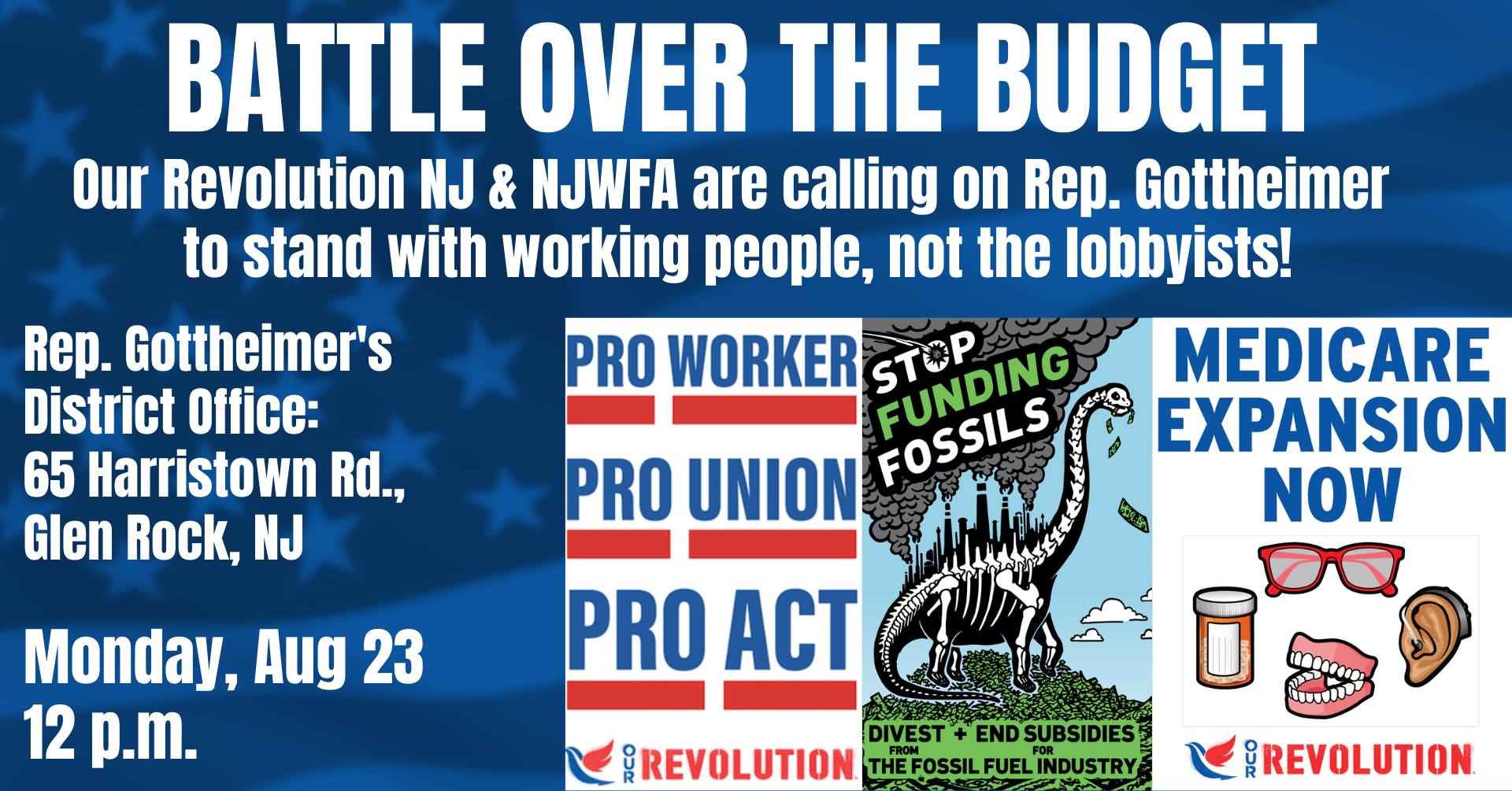 If this is something that you are passionate about joining, please RSVP for the protest taking place on Monday, August 23rd at 12PM in Glen Rock, NJ.
Learn more about Our Revolution on their website, and check out the Our Revolution New Jersey Facebook page for updates and events.