In September, Lash Gallery in Jersey City put together a Glamming the Warrior makeup giveaway in the New York City metro area. Cancer patients and survivors were asked to share their warrior stories as entries to the giveaway. The winner would be granted a full makeover including beauty sessions, personal styling, a massage, and a glam photoshoot.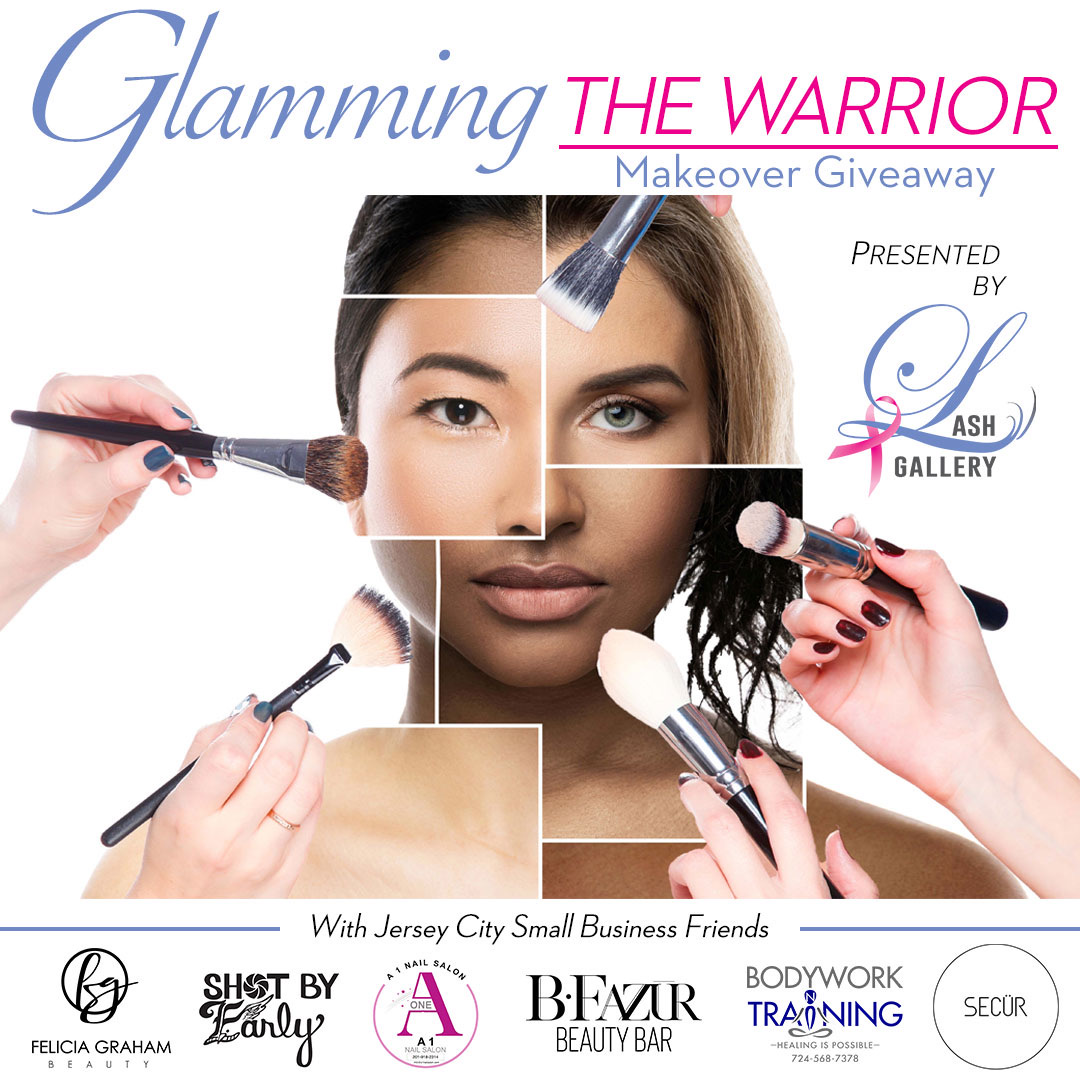 After several weeks, cancer warrior Krista Gundersen was announced as the winner of the giveaway! The Lash Gallery hosted an event to celebrate all of the nominated warriors and to do a grand reveal of Krista's transformation.
This giveaway and its celebration are a heartwarming demonstration of the power of a loving community. As Krista heals from a recent surgery and prepares for the rest of her treatment plan, we wish her nothing but love and a speedy recovery in her powerful fight against breast cancer.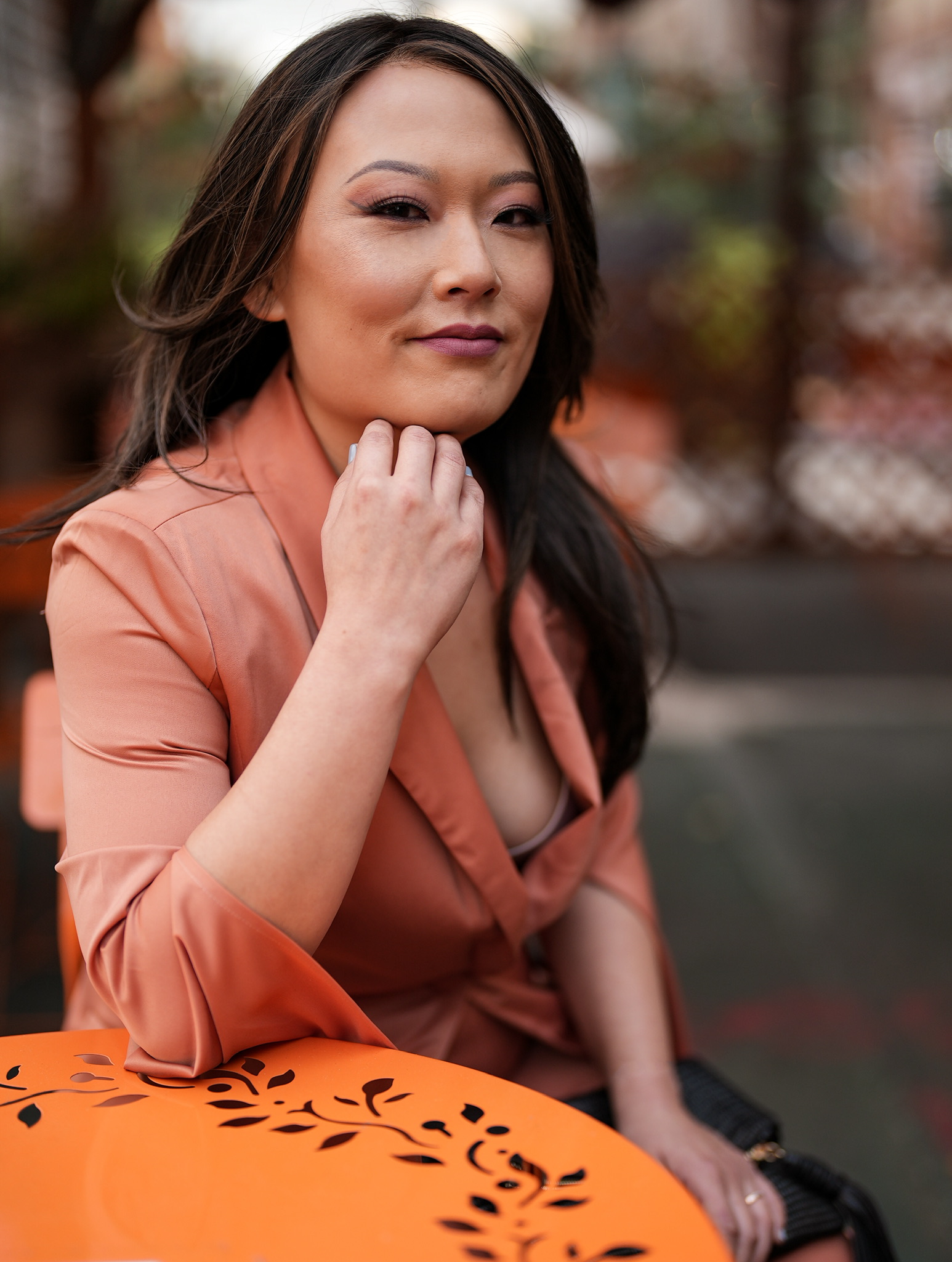 Meet Krista, the winner of the Glamming the Warrior giveaway who shared her inspiring story.
What's your warrior story?
I'm 39 years old, originally from Middlesex County. My husband, Mike, and I have lived in Jersey City for 3 years, first in Hamilton Park, and now in the Heights. We have an almost two-year-old son named Dash and an almost six-year-old American Bully rescue dog named Violet. I'm an attorney that works at a continuing legal education nonprofit in Manhattan.
I found a lump in my right breast while breastfeeding my son, and attributed it to weird postpartum breast issues. Then at my annual OB/GYN visit, I showed my doctor the lump. He immediately expressed concern and sent me for a mammogram, which I otherwise wouldn't have been eligible for due to being under the age of 40.
I was initially diagnosed with breast cancer on March 18, 2021, which was also the day after my husband and I closed on our new home in the Heights. After a barrage of diagnostic scans and tests, I learned that the breast cancer had already spread to my liver, and I was diagnosed with Stage IV metastatic breast cancer to the liver. It was devastating news, especially as a new parent – my own mother died from cervical cancer when I was in my twenties, so the possibility of not being around for my son and husband was terrifying.
Fortunately, my medical oncologist has been optimistic about my case, and to date, I have completed 5 months of chemotherapy, while continuing to work full-time and essentially maintain my regular routine, including working out. My scans indicate the chemo did its job, and the tumors in my breasts, lymph nodes, and liver have all shrunk. The next step is a double mastectomy and insertion of tissue expanders on November 8. The rest of my treatment plan includes liver surgery, an additional 1-2 breast surgeries, radiation, and hormone therapy.
How did you hear about the Lash Gallery giveaway?
I have been a client of A1 Nail Salon since it first opened and followed them on Instagram, so I saw their post about the giveaway and mentioned it to my friends.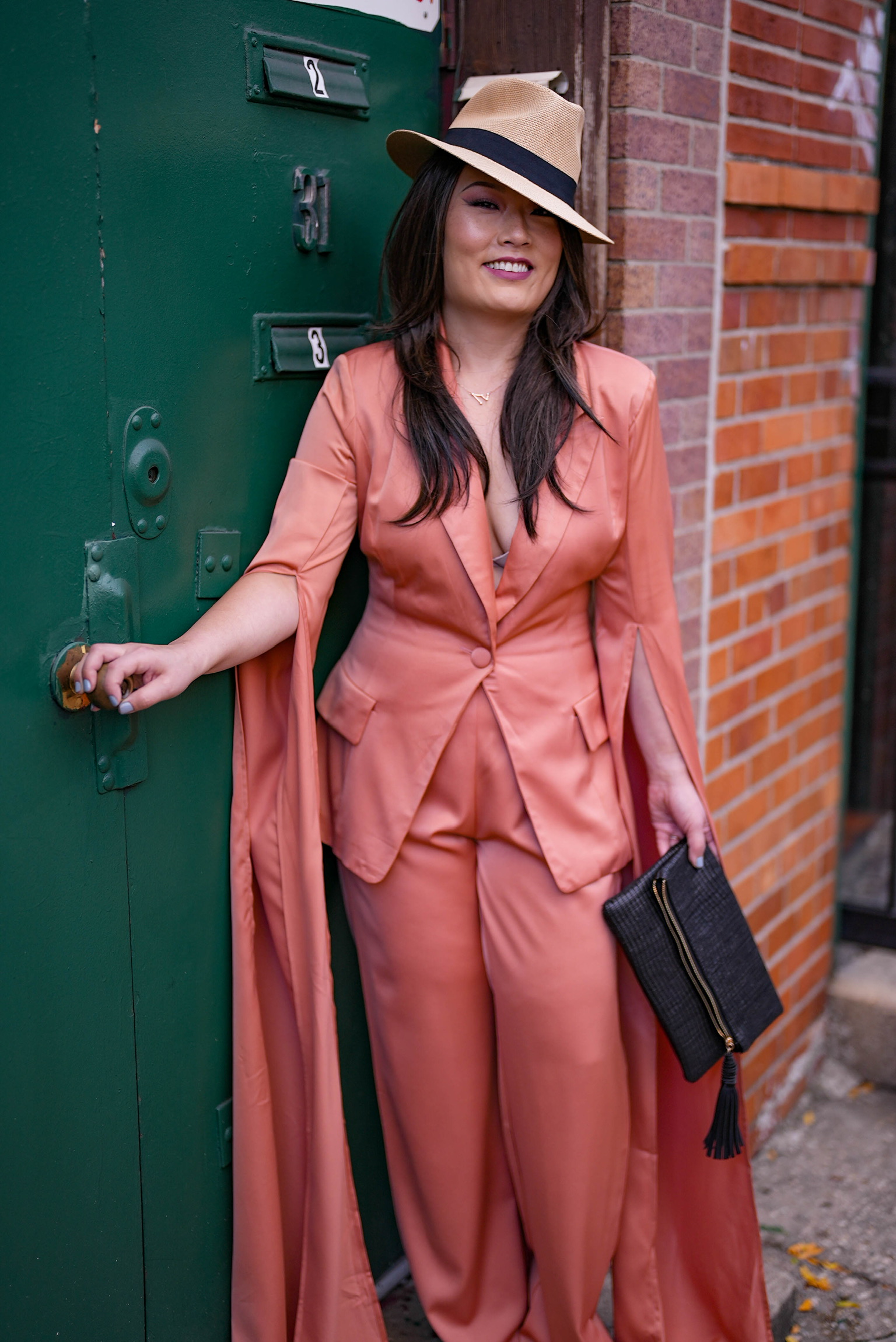 How did it feel to win the giveaway? What was your initial reaction?
At first, I was shocked, and then extremely excited! We were at the Bronx Zoo with my friend Melinda, who nominated me – when she told me that I had won, I was so confused at first, it was comical.
Tell us about the makeover! How did the day go, and what was included?
It was so nice to have a day all to myself – for the first time in a long time, I wasn't thinking about cancer treatments or work or what errands I needed to run that day. I really enjoyed meeting everyone from the small businesses who donated the prizes – everyone was so lovely and kind, they really made the day special for me.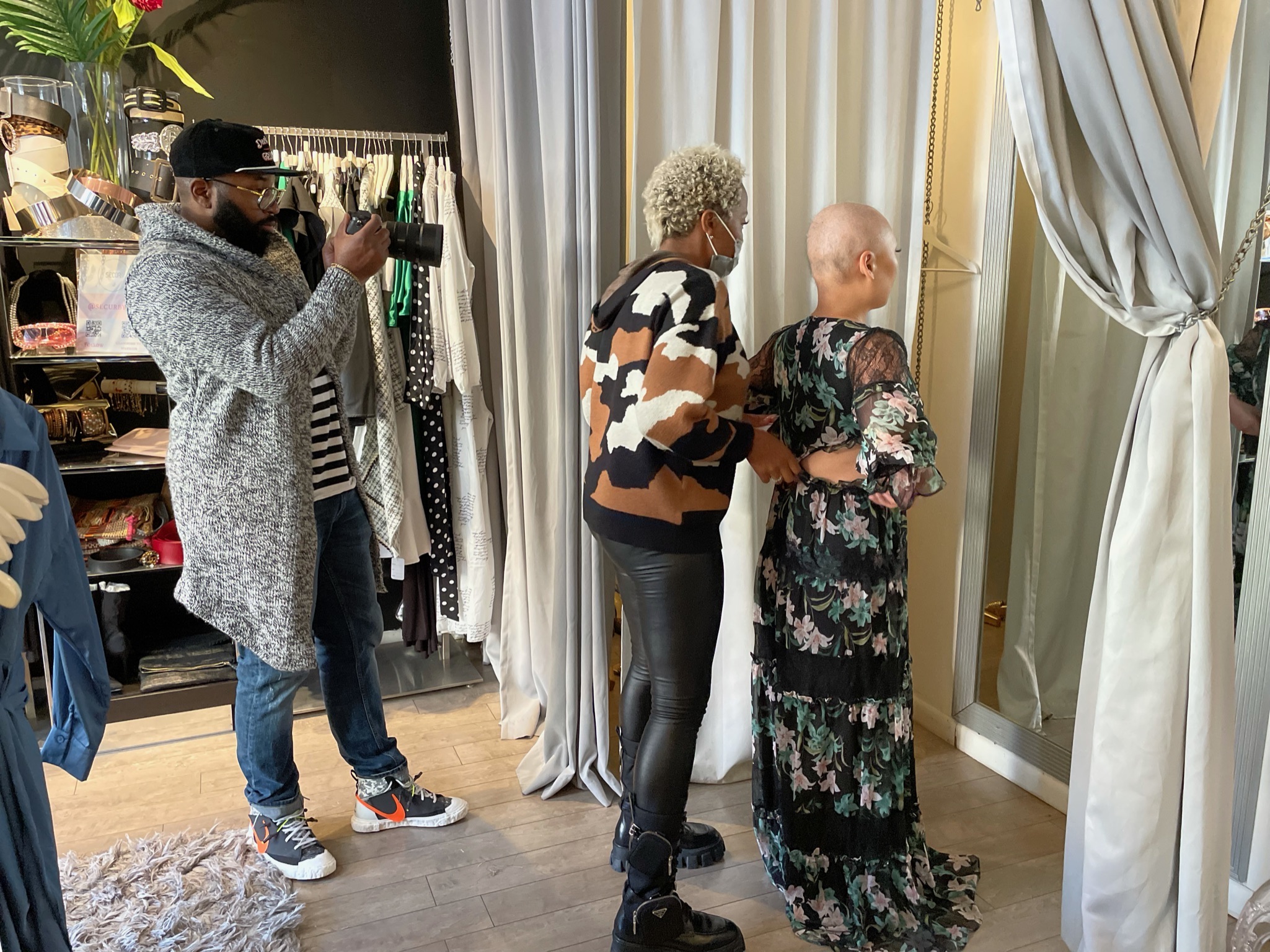 It started with a manicure and pedicure at A1 Nail Salon, which, as I mentioned, was my go-to nail salon already. Rochelle and Tadj from The Lash Gallery had a breakfast spread set up there with a sign for me – it was so sweet – and then Brittany from B Fazur came and styled my wig. After the nail services, I had a very relaxing 90-minute massage with Shaleek from Bodywork N Training, followed by lunch with Rochelle. Rochelle also helped me pick out magnetic eyelashes and a mineral lip stain. Then we went to Secur, where Keely picked out styles for me to wear for the photo shoot by Errol from Shot by Early, and I had my makeup done by one of the artists from Felicia Graham Beauty. We shot photos right in downtown Jersey City, and then I went home to my family!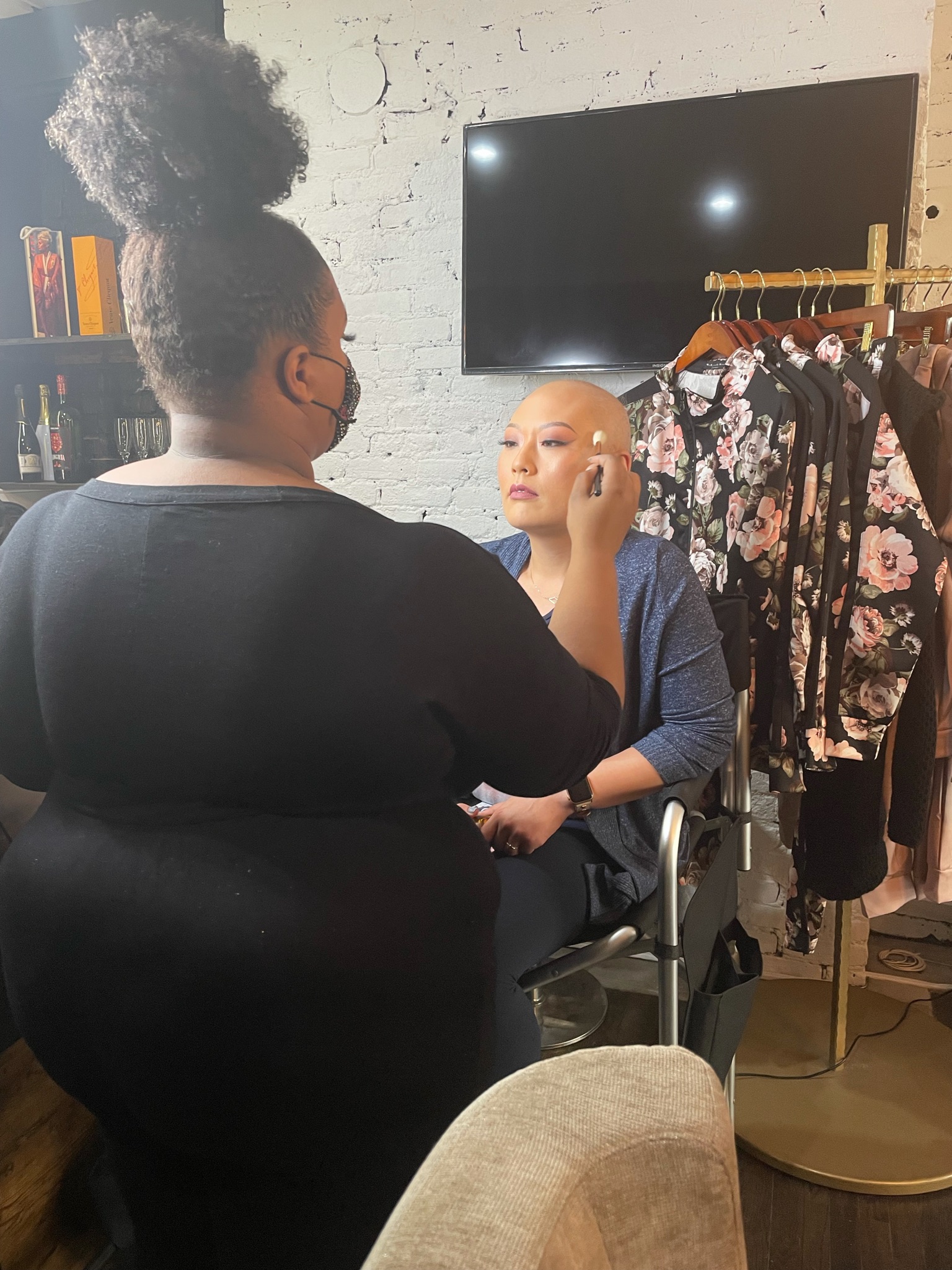 The grand prize also included a hydrofacial from Dr. Sheila Bond, a custom bonnet from LaMia Co., and an autographed copy of Warrior: Built to Last by Nacole Ali.
What do you want people to know about your story, especially other cancer survivors who may be reading this?
Know your body – if you sense that something is off, get it checked out. I wish I had done that sooner, when I first found the lump in my right breast.
Accept help and don't be afraid to lean on people – I'm a super motivated, Type A person, but cancer has forced me to admit I cannot do everything all at once – and well – by myself. I am very fortunate that my husband and I have a solid support network both locally and long-distance that has really shown up for us.
To other cancer survivors – try to focus on the now, and whatever hope you can find inside the darkness. It's really easy to get caught up in fear of the unknown, but the truth is that we don't have control over a lot of things in life, and cancer is the epitome of that truth. When I was processing my diagnosis, I went through some very morbid thoughts, but now I'm just trying to tackle one day at a time and appreciate all of the good stuff in my life. I don't know if my treatment will work, or how long I will be around. All I can do is try to be the best person – mother, partner, friend, human – I can be, and hope that it's enough.
You can follow Krista and her journey on Instagram – @hellopanda57.