Just spelling out the subtitle made me want to take a nap. Full disclosure, most of my weekends consist of going to Krank, running errands,  doing mommy things and occasionally hit up a local restaurant to stuff my face and then in bed by 10pm.
This weekend was quite the exception, I felt like I was Lindsay Lohan (what? she isn't cool anymore?!)… Special thanks to my homegirl Bianca aka Sriraschaslut for joining me , taking great pics, and for being sexy and a great kisser….kidding! I knew that would get your attention.
So here is my weekend roundup for those of you that give a fuck.
Groove on Grove/JC Fridays
"JC Friday's is a city wide celebration of the arts in Jersey City" (copy pasted from the Art House Production Website). This event was stressful, want to know why? Too much going on, too many things to see and not enough CHICpeas…. I did my best to go see as much as I could but at around 9pm I literally collapsed. I stuck to the downtown Grove street area but I am really sad I missed some of the stuff going on in the Heights, Hamilton park, Greenville etc.
Two Boots: Art by Fred Leaf
First stop was quick, but awesome nonetheless. I grabbed my kid, fresh from a nap and strolled over to Two Boots…. maybe not the best idea to have a toddler stare at a painting full of creepy colorful faces right after waking up…. but she handled it like a pro! Loved his work, would of loved it even more if I was holding a Two Boots Vegan Pizza!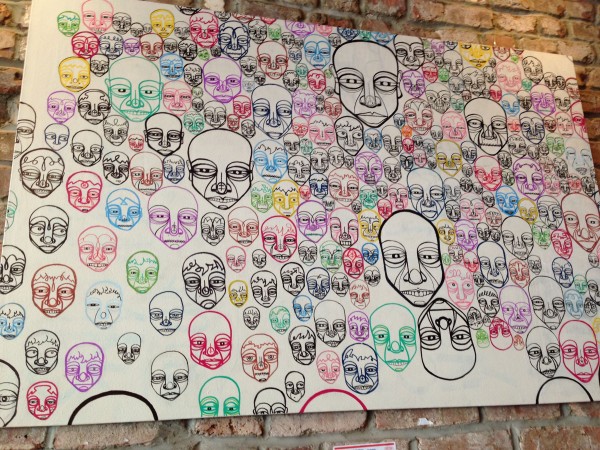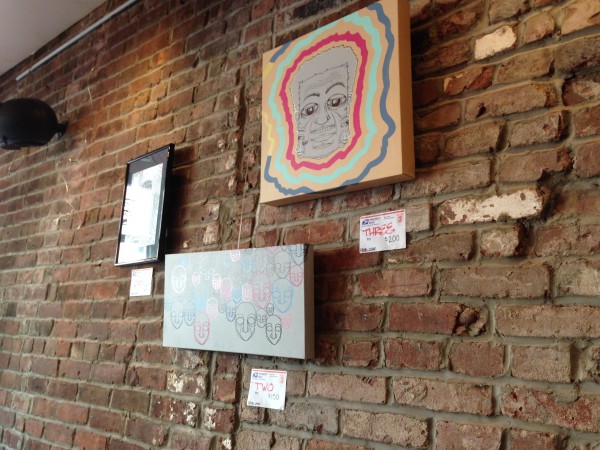 Groove On Grove
There is nothing like live music outside on a beautiful day. This was so fun for the whole family! It started up at 5pm with Verspertine,  Shayfer James then hit the stage, Sylvana Joyce & the Moment ,Pat Van Dyke and Kiwi closed the show. Adults and their kiddos where all rocking out to the beats….There where also food trucks and various street vendors selling all sorts of stuff! The vibe was really lively, the crowd was definitely feeling it! I love seeing all the Jersey City peeps enjoying themselves.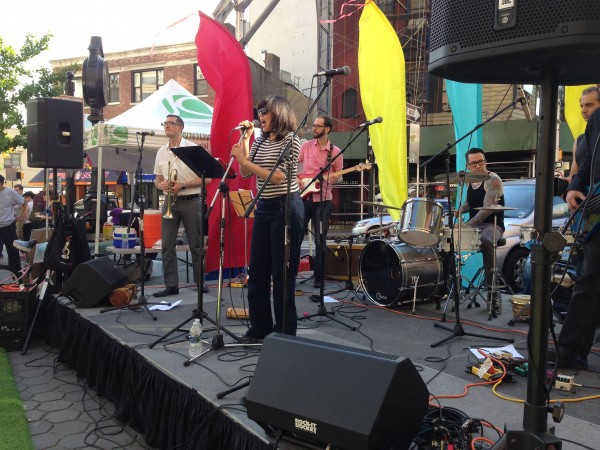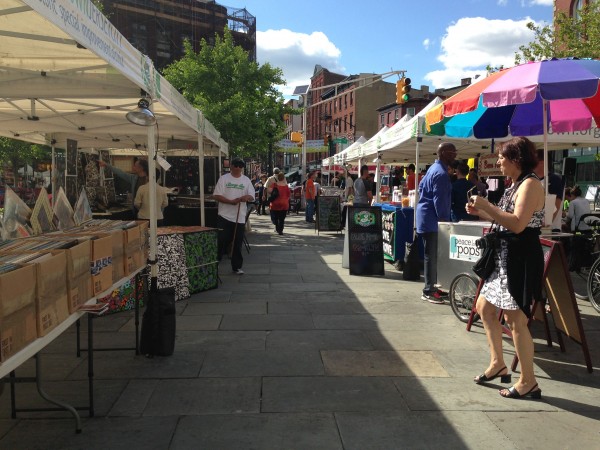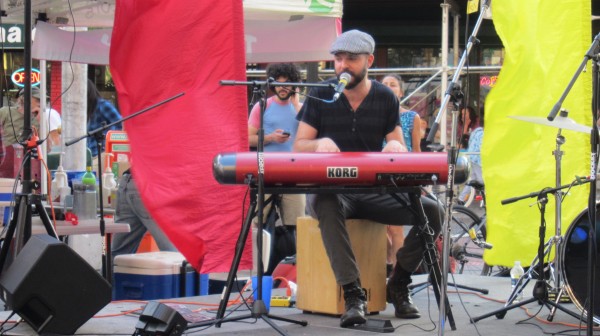 E.Tittlemouse & Co Presents "The Art of Being a Gentlemen"
Jersey City Stylish Peep Napoleon and owner of E.Tittlemouse & Co hosted this awesome event which was all about grooming, whiskey, cigars and of course Fashion! They even brought in Whiskey Sommelier Heather Greene, Hugh Dwyer Art and Darren DeField Art from Virile Barbershop (hotties!!) ….. This was a very "chic" gathering!!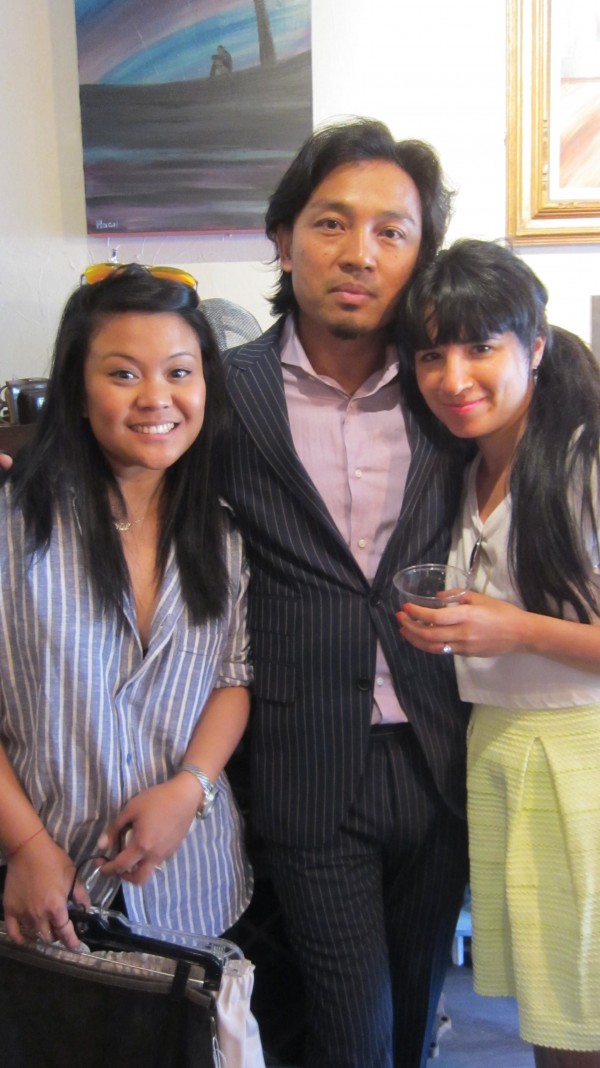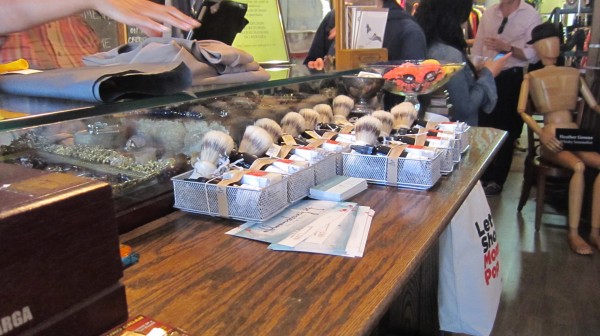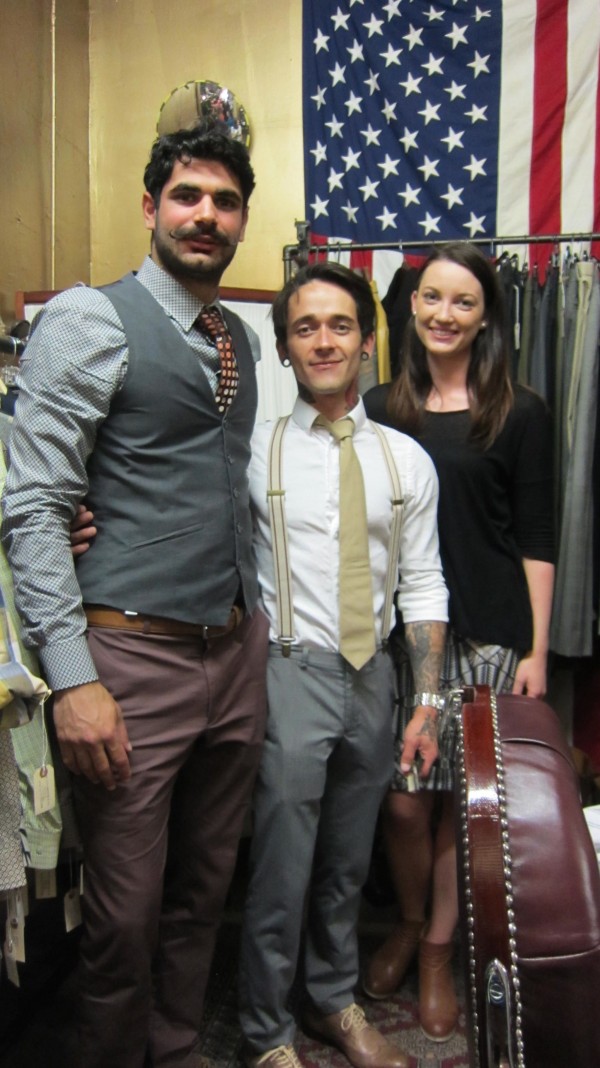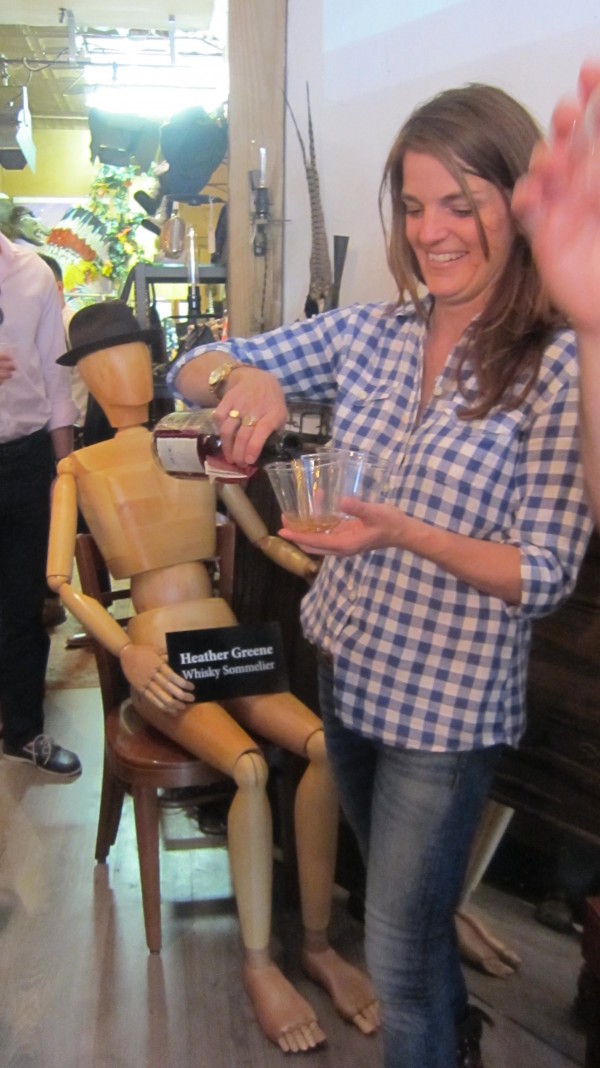 Port-O-Lounge Presents: New Work of Vincent Minervini
I heard about Vincent amazing style as soon as I launched CHICpeaJC. When I met him and saw his work I was completely blown away! This guys is one of a kind, his work , his style and his personality. When I walked up to him and introduced myself and he knew who I was, I jumped up and down like a little girl (I told you guys I am a dork). I am most definitely doing a massive post about him, he is STYLISH JC PEEP MASCOT!! Look at those amazing shoes?!? I can't even deal.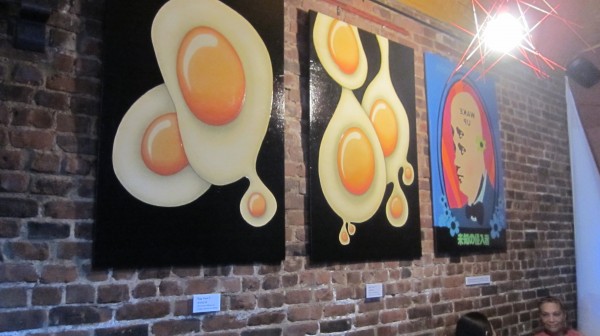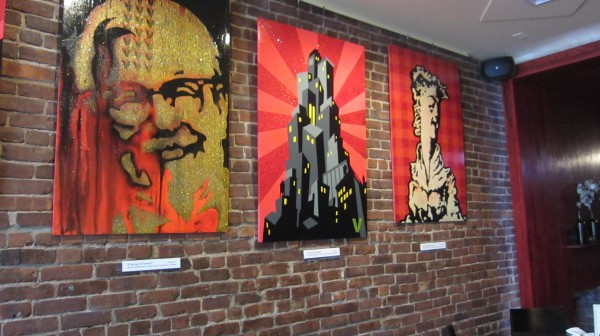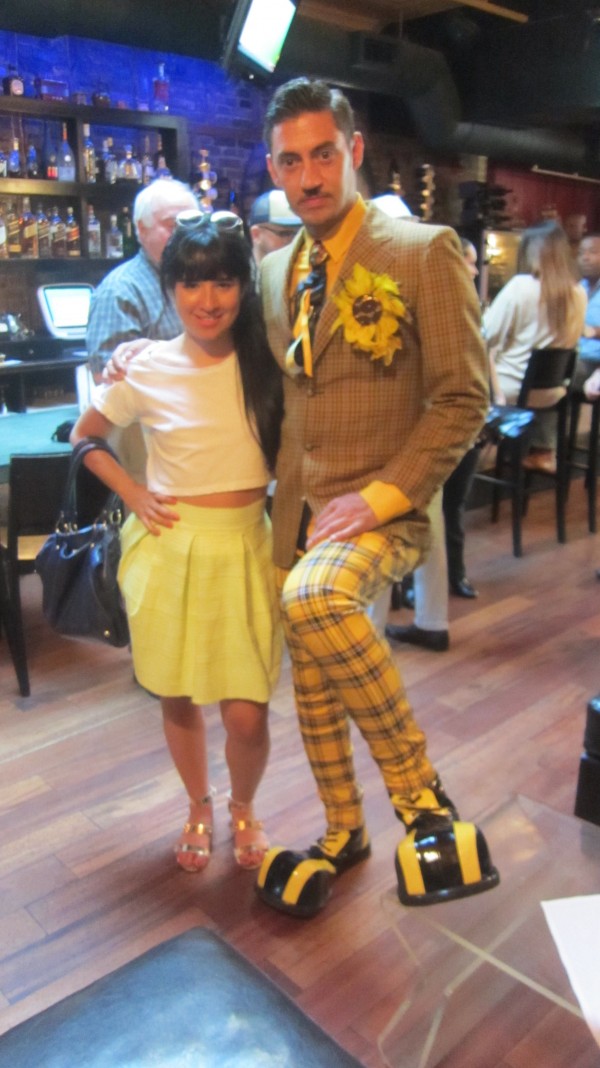 Freshly Baked Gallery
When I think about being Freshly Baked , my college days come to mind…. or last friday….. This place is AWESOME, I felt like I was in a hipster house party in Bushwick with dope street art, a hip hop DJ and beer from a keg!!! The space is amazing, the art is fresh ….. Am I really in Jersey City? WTF! The mural of the store front was painted by Nerissa Tutiven and her BF Israel Bermeo for JC Fridays. Follow these two on Instagram @msrisser and @kiszero. Support local talent ya heard?! and please go check this place out! Freshly Baked.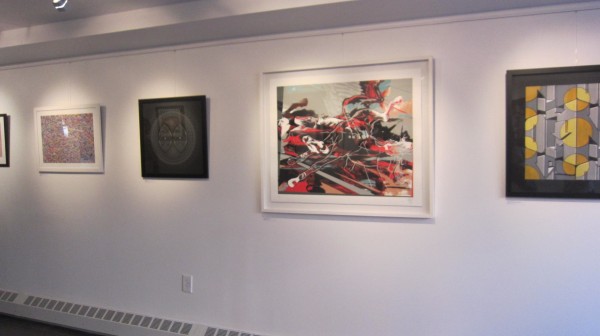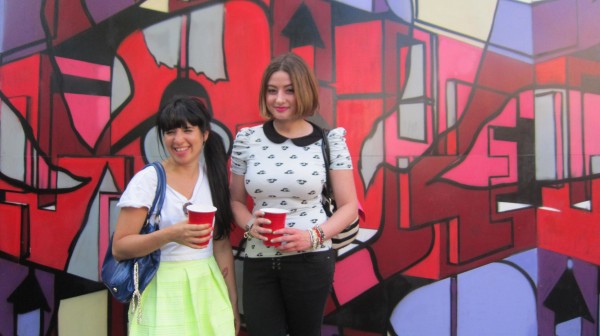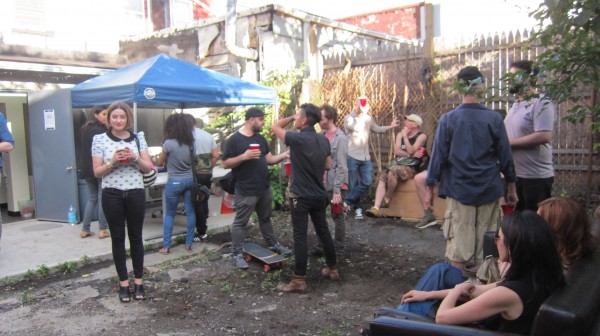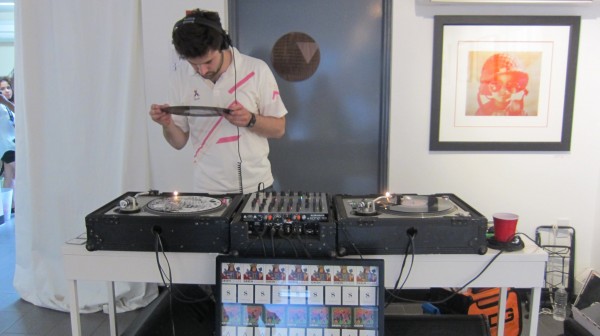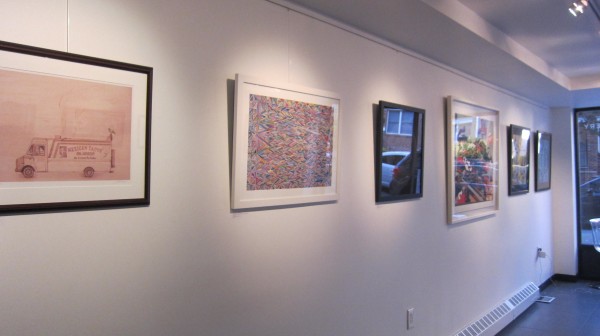 Grassroots
Unfortunately I did not make this event, but Bianca was gracious enough to send me some cool pics for your enjoyment!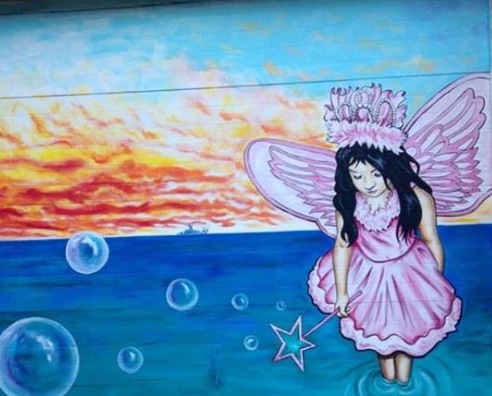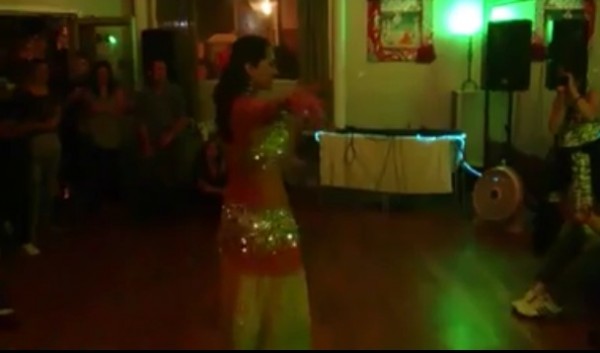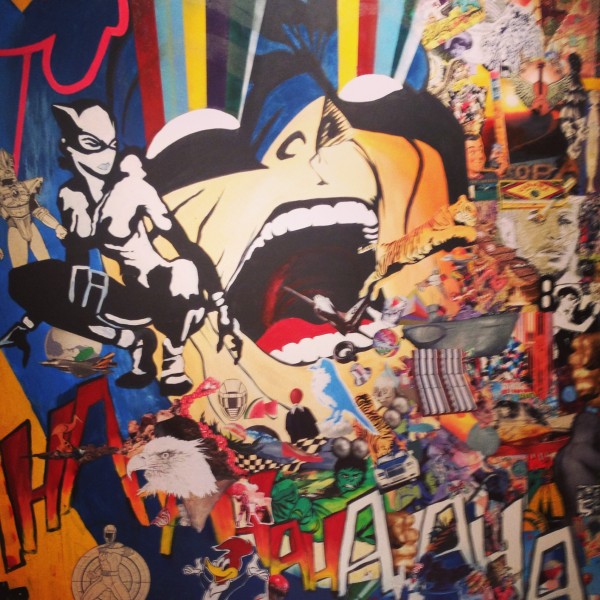 Saturday Fun: Record Riot
Here is a fun fact about me, back in the day I used to be a Hip Hop DJ and I was legit, turntables, a mixer and big ass earphones. I was pretty good actually and had a sick collection of Vinyls. Record Riot happens on Saturdays and its basically a bunch of vendors selling records of all genres  There is also a DJ spinning some beats and of course our beloved food trucks!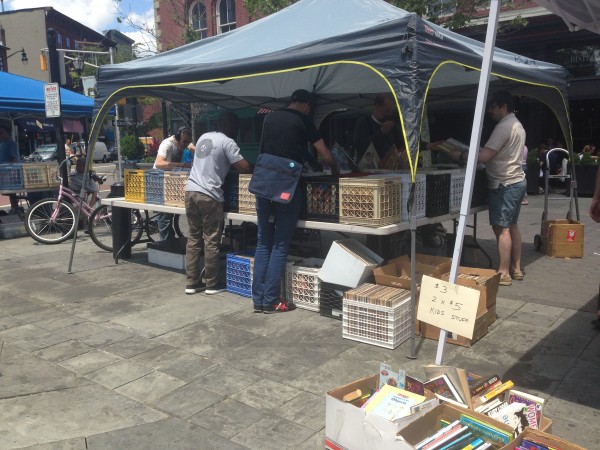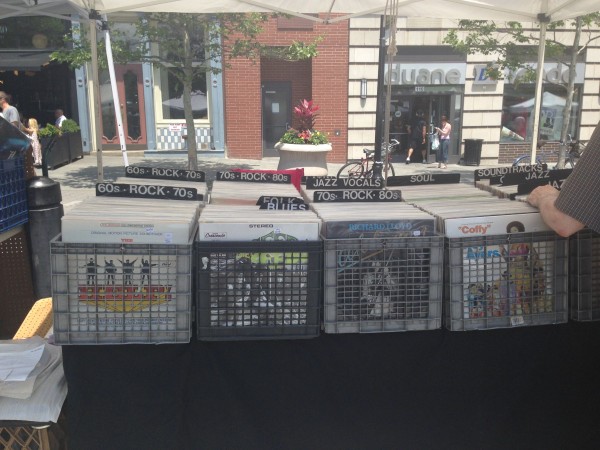 Eats: The Dopeness
Before heading over to Lucky's to rock out, we headed over to The Dopeness for some grub. Great spot! I can't wait to come back here when there is an Open Mic! I smell a future post perhaps? What I love about this place is the vibe and they play amazing hip hop beats. I will be back!!!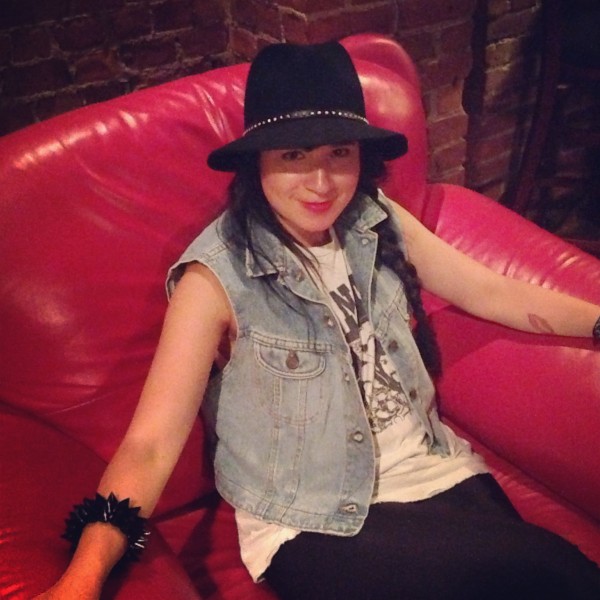 Lucky 7 Presents: Wax Darts, WYLDLIFE and Vomitface
I must admit, this was the highlight of my weekend….yes I am a hip hop head all the way but there is nothing like listening to a live band and rocking the f-k out with a can of beer in hand. After dinner we headed over to Lucky's  to check out the live bands: Wax Darts, WYLDLIFE and Vomitface (lovely name). They all rocked the house! My most recent JC Stylish Peep Dave Feldman  and frontman of WYLDLIFE shut the place down…. "You don't have the right to sayyy….. " their song is on repeat in my head!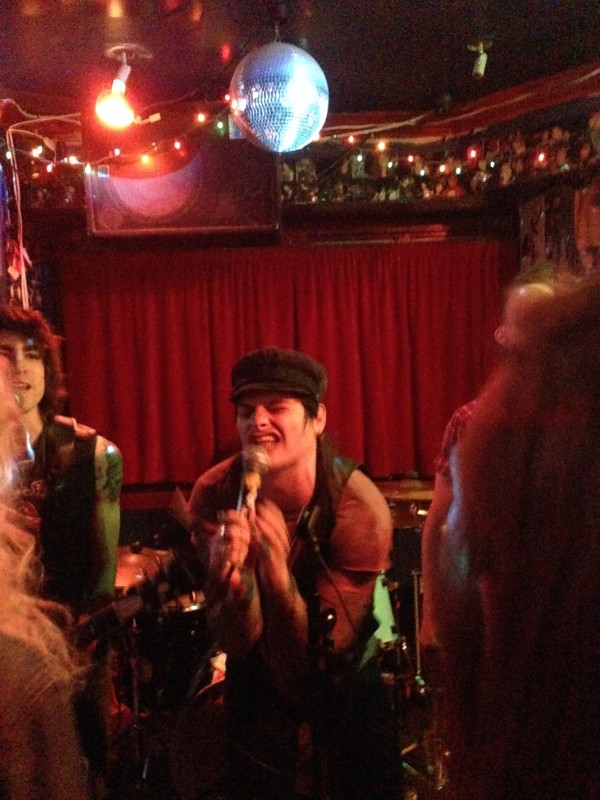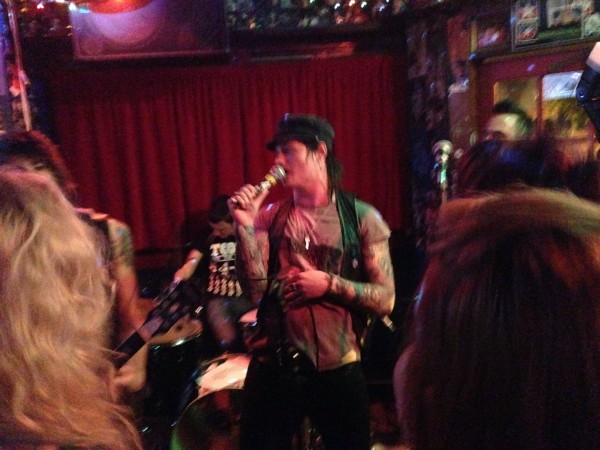 Bike JC
This was my first time doing the Bike Tour, which is a 10-15 mile tour of Jersey City. The whole family joined, we strapped little Mia in the back and off we went. I even got to meet Mayor Fulop! The tour was fun, I enjoyed seeing the parts of Jersey City that I don't get to see often. I fall in love with my home more and more every day!