A few weeks ago while walking my dog around City Hall, I saw a big banner advertising the Jersey City Mural Festival. I thought it was a mirage, or the edible I took earlier was starting to run its course. Could it be? COVID is finally over, local businesses and restaurants are fully open, we don't have to wear masks anymore, and now a large-scale city-wide event is happening featuring artists from all over the world? Nature is healing!
If you know anything about me or followed this blog from the beginning, street art and graffiti is my thing. When I was a teenager living in Montreal, I would volunteer every single summer to "Under Pressure," a city-wide mural festival. My job was to make sure the artists were all taken care of; I would get them food, beer, help them take photos and videos, and roll their joints. It was the best time of my life.
Full circle. Jersey City is kicking off the summer months with a Mural Festival and I'm ecstatic.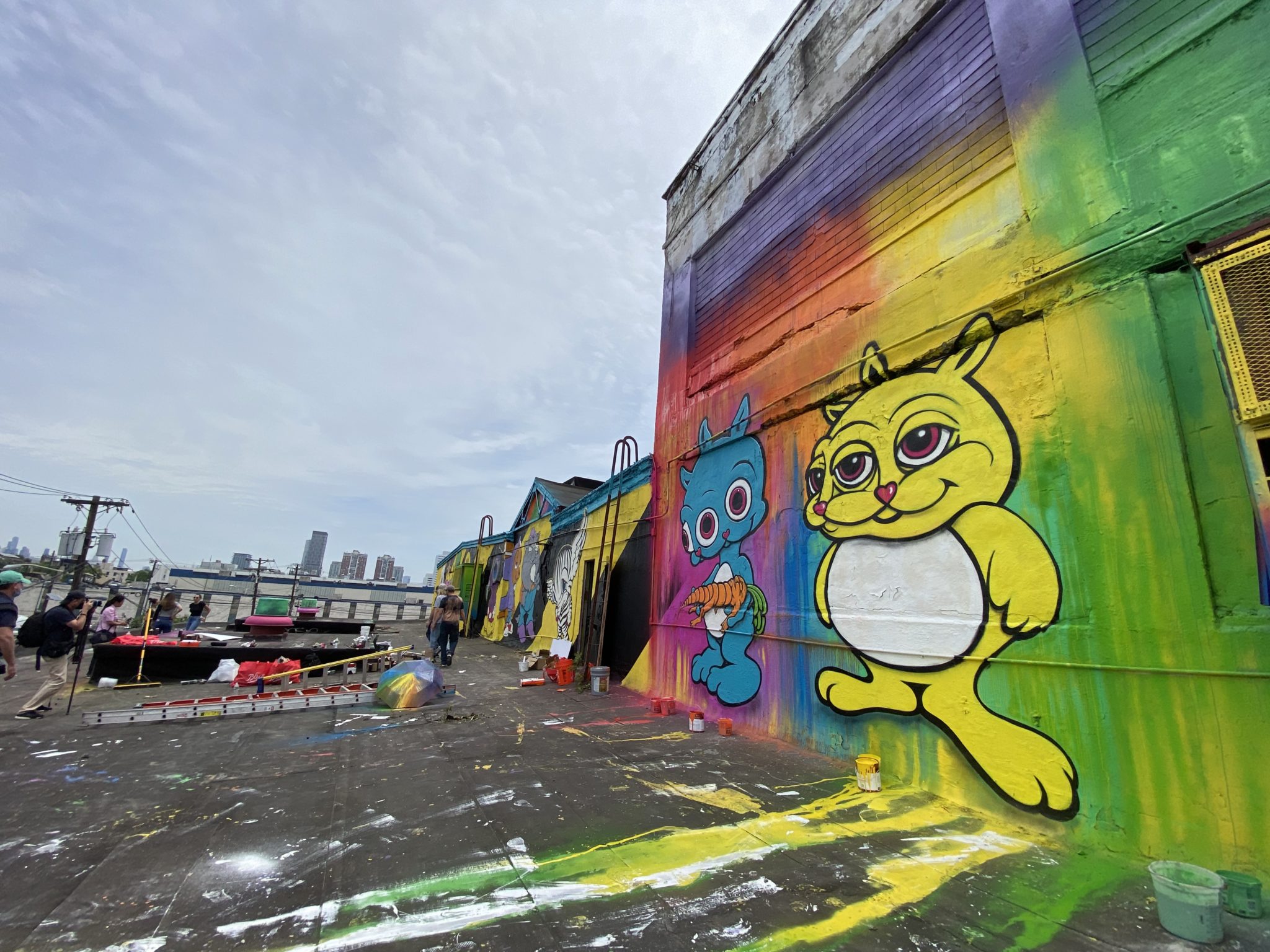 I went to the press conference yesterday to get the scoop and let me tell you, you're in for a treat. I can't wait to see the final murals across town. Stay tuned for some exclusive interviews on the blog!
About
The Jersey City Mural Festival – presented by Mana Public Arts and the Jersey City Mural Arts program – acts as a platform for local and international street artists, highlighting the work of these artists and celebrating public art while also benefitting local small businesses that have been affected by the pandemic.
Works from over 50 artists will be featured on over 30 walls throughout Jersey City, featuring artists like Ron English, Jose Mertz, Distort, Mustart, and other beloved street artists from Jersey City and beyond. A new large-scale mural will also be featured on the exterior wall of 581 Monmouth St near the Holland Tunnel entrance, created by artist Amanda Phingbodhipakkiya.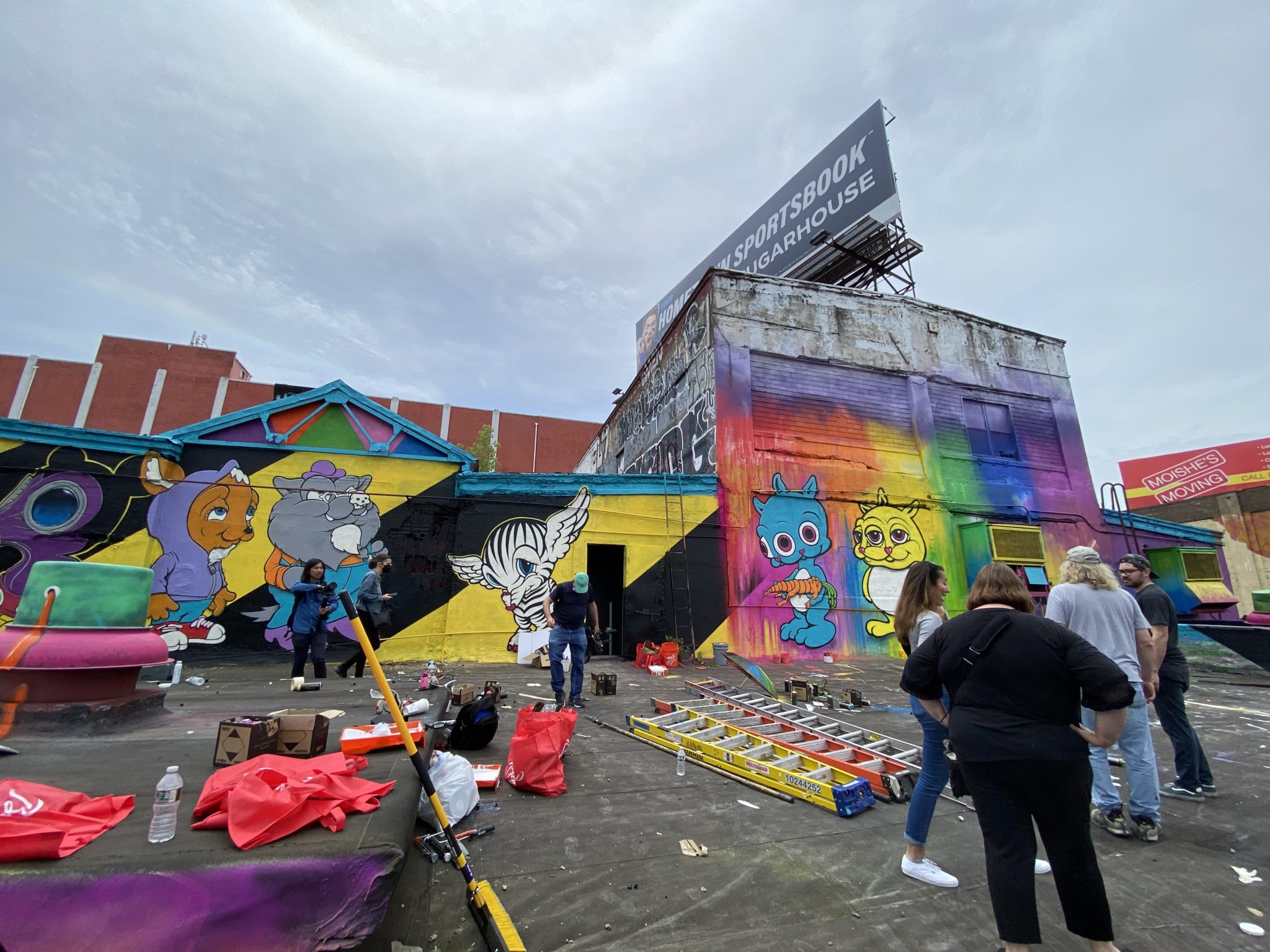 The Jersey City Mural Festival will also include COVID-19 safe events and entertainment throughout Jersey City, from beer gardens and food trucks to pop-ups and live music. Be sure to keep up with @manapublicarts and @jcmap on Instagram for event updates, vendor availability, and more.
The Jersey City Mural Festival will follow strict COVID-19 protocols and social distancing, and many events and works will be made available online to allow for virtual participation.
Dates + Times
This weekend-long festival takes place on the following days:
Saturday, June 5 from 12PM to 8 PM
Sunday, June 6 from 12PM to 7 PM
Locations
The festival will take place across a few main locations, primarily focused in Journal Square and Hamilton Park. As the official app for the event, CANVS can be used to locate and interact with murals featured in the festival.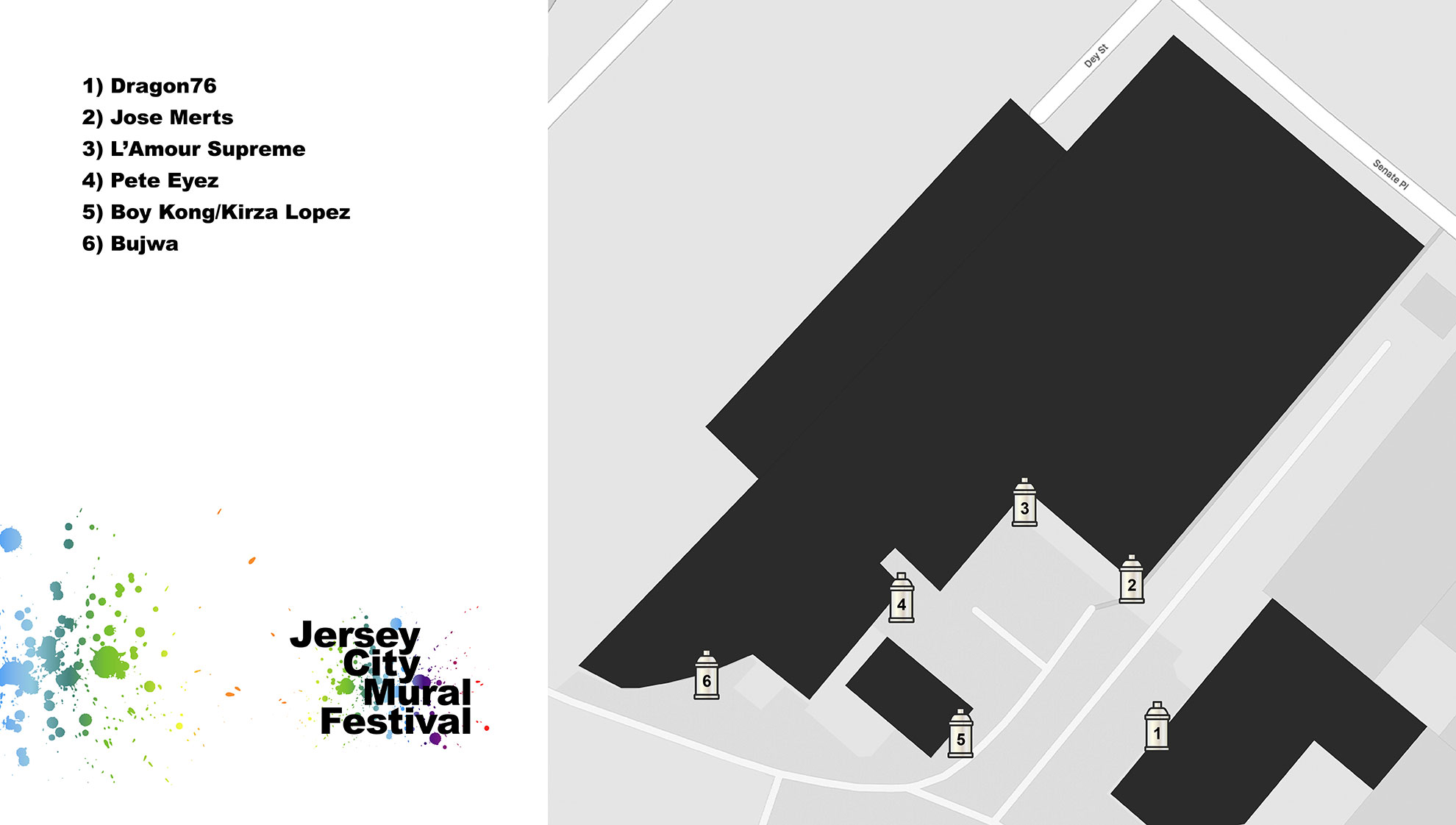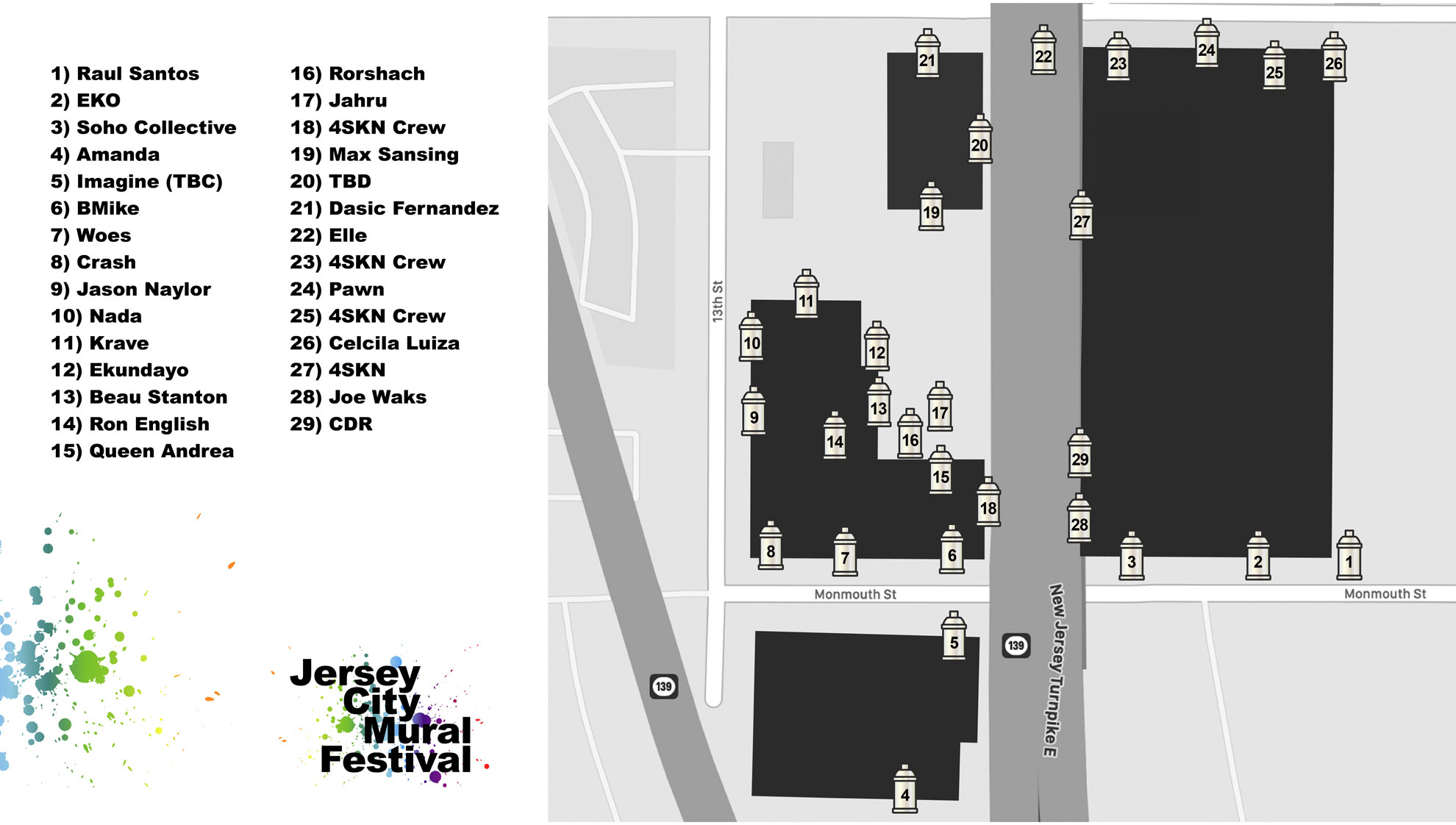 You can find more information and important location details on jerseycitymuralfestival.com