Indigenous Peoples Day is dedicated to the celebration of Native American history and culture. Take some time to learn about Indigenous culture through the authors who have put out great pieces of work to highlight history, people, art, and more. If you're not sure where to start, we've got you covered with a few recommendations!
Braiding Sweetgrass: Indigenous Wisdom, Scientific Knowledge and the Teachings of Plants
by Robin Wall Kimmerer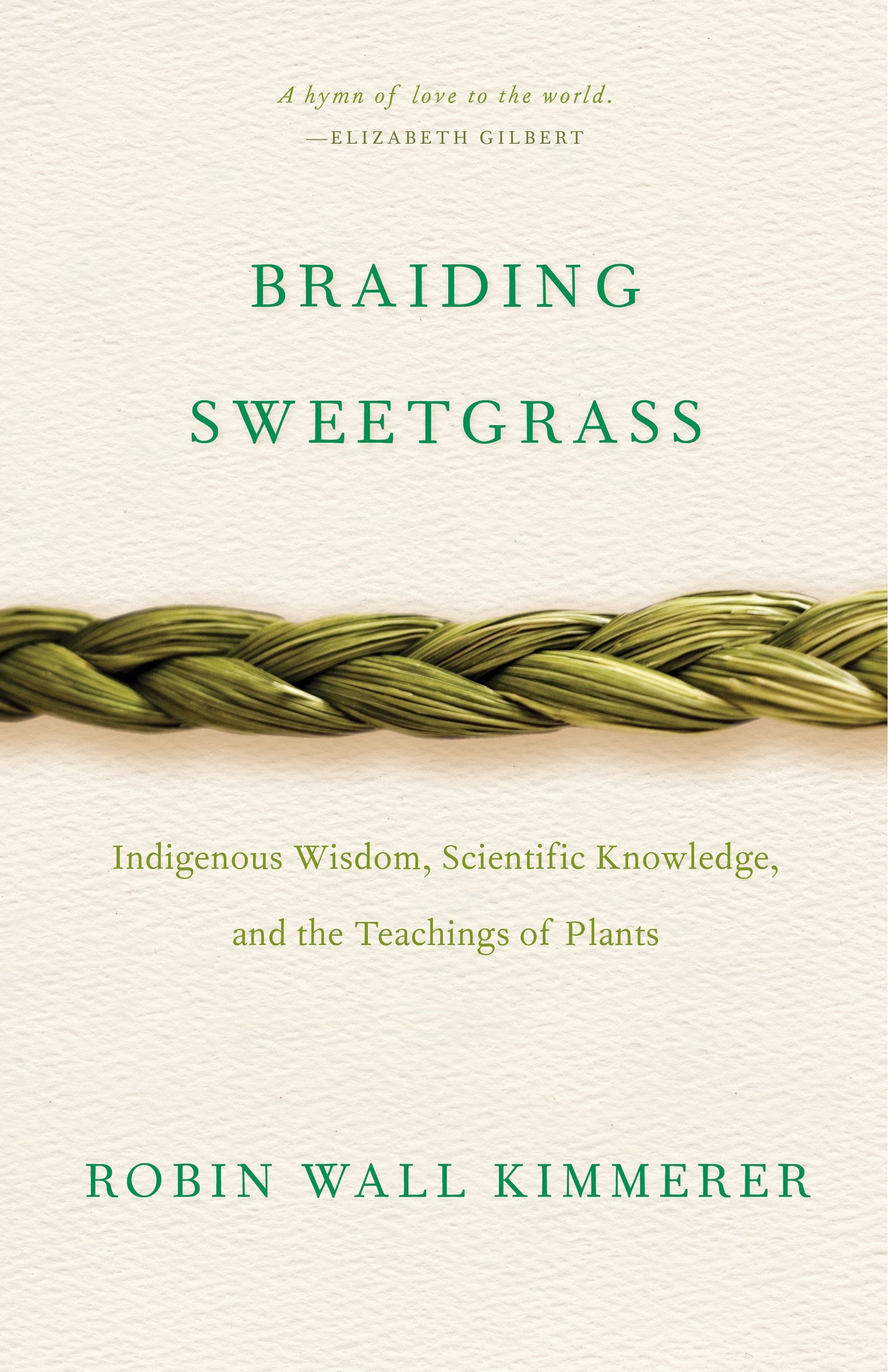 About: Drawing on her life as an indigenous scientist, and as a woman, Kimmerer shows how other living beings—asters and goldenrod, strawberries and squash, salamanders, algae, and sweetgrass—offer us gifts and lessons, even if we've forgotten how to hear their voices. In reflections that range from the creation of Turtle Island to the forces that threaten its flourishing today, she circles toward a central argument: that the awakening of ecological consciousness requires the acknowledgment and celebration of our reciprocal relationship with the rest of the living world. For only when we can hear the languages of other beings will we be capable of understanding the generosity of the earth, and learn to give our own gifts in return.
Where to buy: Barnes & Noble, Amazon, Apple
An Indigenous Peoples' History of the United States 
by Roxanne Dunbar-Ortiz
About: In An Indigenous Peoples' History of the United States, Dunbar-Ortiz adroitly challenges the founding myth of the United States and shows how policy against the Indigenous peoples was colonialist and designed to seize the territories of the original inhabitants, displacing or eliminating them. And as Dunbar-Ortiz reveals, this policy was praised in popular culture, through writers like James Fenimore Cooper and Walt Whitman, and in the highest offices of government and the military. Shockingly, as the genocidal policy reached its zenith under President Andrew Jackson, its ruthlessness was best articulated by US Army general Thomas S. Jesup, who, in 1836, wrote of the Seminoles: "The country can be rid of them only by exterminating them."
Spanning more than four hundred years, this classic bottom-up peoples' history radically reframes US history and explodes the silences that have haunted our national narrative.
Where to buy: Barnes & Noble, Amazon, Apple
The Lone Ranger and Tonto Fistfight in Heaven
by Sherman Alexie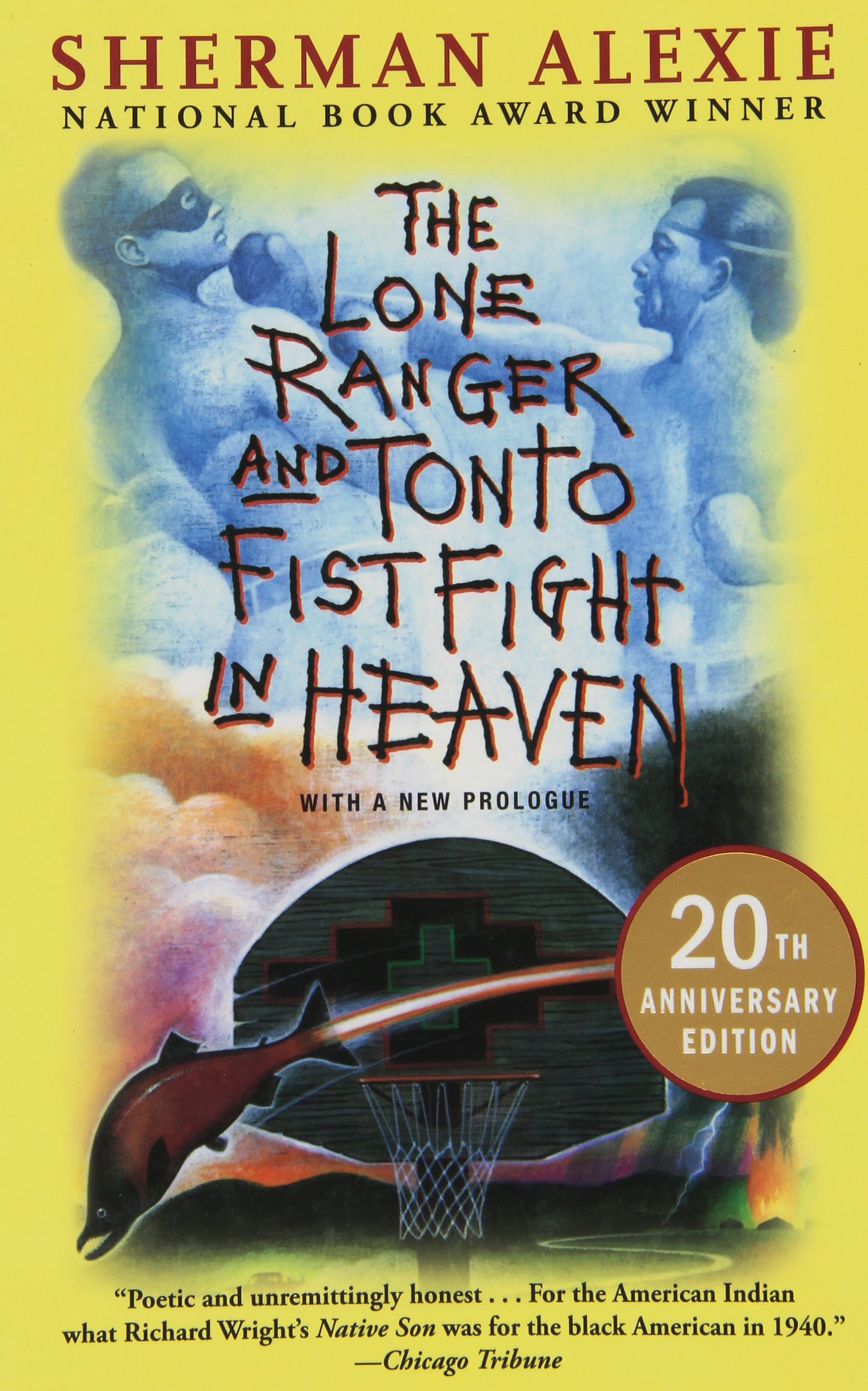 About: Vividly weaving memory, fantasy, and stark reality to paint a portrait of life in and around the Spokane Indian reservation, this book introduces some of Alexie's most beloved characters, including Thomas Builds-the-Fire, the storyteller who no one seems to listen to, and his compatriot, Victor, the sports hero who turned into a recovering alcoholic. Now with an updated introduction from Alexie, these twenty-four tales are narrated by characters raised on humiliation and government-issue cheese, and yet they are filled with passion and affection, myth and charm. Against a backdrop of addiction, car accidents, laughter, and basketball, Alexie depicts the distances between men and women, Indians and whites, reservation Indians and urban Indians, and, most poetically, modern Indians and the traditions of the past.
Where to buy: Barnes & Noble, Amazon, Apple
Sabrina & Corina
by Kali Fajardo-Anstine
About: Kali Fajardo-Anstine's magnetic story collection breathes life into her Latina characters of indigenous ancestry and the land they inhabit in the American West. Against the remarkable backdrop of Denver, Colorado—a place that is as fierce as it is exquisite—these women navigate the land the way they navigate their lives: with caution, grace, and quiet force.
Sabrina & Corina is a moving narrative of unrelenting feminine power and an exploration of the universal experiences of abandonment, heritage, and an eternal sense of home.
Where to buy: Barnes & Noble, Amazon, Apple
New Poets of Native Nations
edited by Heid E. Erdrich
About: New Poets of Native Nations gathers poets of diverse ages, styles, languages, and tribal affiliations to present the extraordinary range and power of new Native poetry. Heid E. Erdrich has selected twenty-one poets whose first books were published after the year 2000 to highlight the exciting works coming up after Joy Harjo and Sherman Alexie. Collected here are poems of great breadth—long narratives, political outcries, experimental works, and traditional lyrics—and the result is an essential anthology of some of the best poets writing now.
Where to buy: Barnes & Noble, Amazon, Apple
An American Sunrise
by Joy Harjo
About: In this stunning collection, Joy Harjo finds blessings in the abundance of her homeland and confronts the site where the Mvskoke people, including her own ancestors, were forcibly displaced. From her memory of her mother's death, to her beginnings in the Native rights movement, to the fresh road with her beloved, Harjo's personal life intertwines with tribal histories to create a space for renewed beginnings.
Where to buy: Barnes & Noble, Amazon, Apple
Abandon Me
by Melissa Febos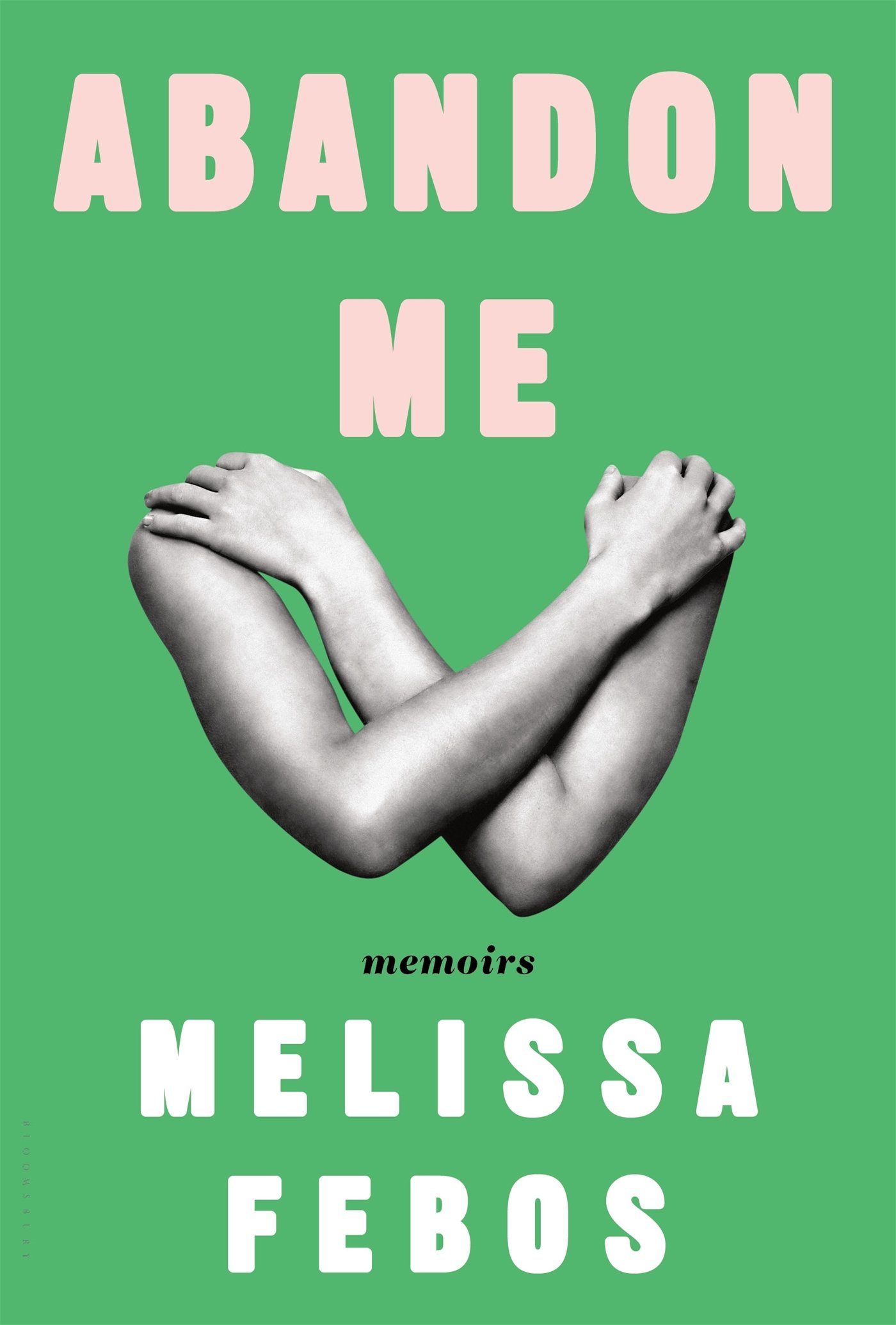 About: In her dazzling Abandon Me, Febos captures the intense bonds of love and the need for connection — with family, lovers, and oneself. First, her birth father, who left her with only an inheritance of addiction and Native American blood, its meaning a mystery. As Febos tentatively reconnects, she sees how both these lineages manifest in her own life, marked by compulsion and an instinct for self-erasure. Meanwhile, she remains closely tied to the sea captain who raised her, his parenting ardent but intermittent as his work took him away for months at a time. Woven throughout is the hypnotic story of an all-consuming, long-distance love affair with a woman, marked equally by worship and withdrawal. In visceral, erotic prose, Febos captures their mutual abandonment to passion and obsession — and the terror and exhilaration of losing herself in another.
Where to buy: Barnes & Noble, Amazon, Apple
Living on the Borderlines
by Melissa Michal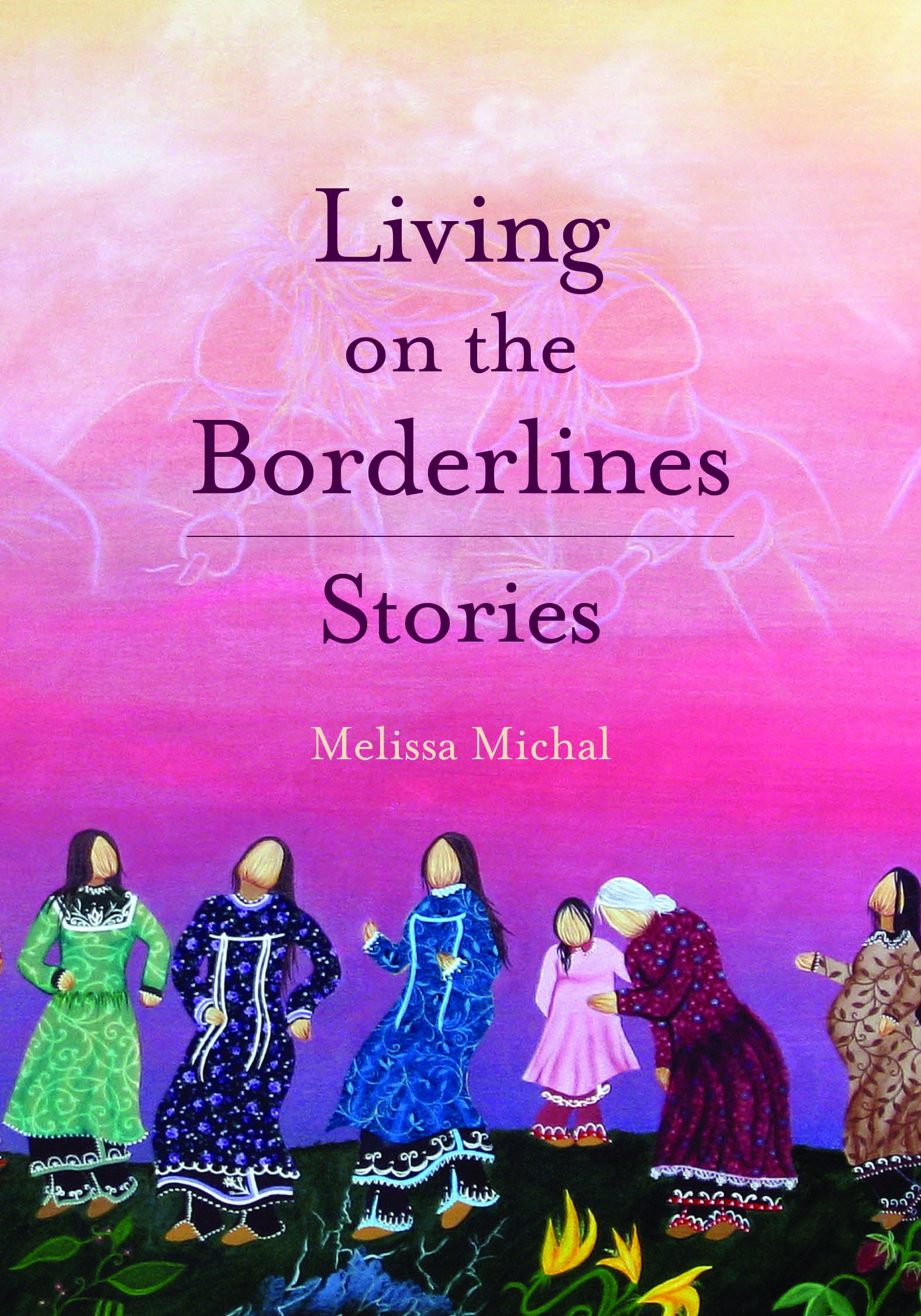 About: In Living on the Borderlines, intergenerational memory and trauma slip into everyday life: a teenager struggles to understand her grandmother's silences, a man contemplates what it means to preserve tradition in the wake of the "disappearing Indian" myth, and an older woman challenges her town's prejudice while uniting an unlikely family.
With these stories, debut writer Melissa Michal weaves together an understated and contemplative collection exploring what it means to be Indigenous.
Where to buy: Barnes & Noble, Amazon
There There
by Tommy Orange
About: One of The New York Times 10 Best Books of the Year and winner of the PEN/Hemingway Award, Tommy Orange's wondrous and shattering bestselling novel follows twelve characters from Native communities: all traveling to the Big Oakland Powwow, all connected to one another in ways they may not yet realize. Among them is Jacquie Red Feather, newly sober and trying to make it back to the family she left behind. Dene Oxendene, pulling his life together after his uncle's death and working at the powwow to honor his memory. Fourteen-year-old Orvil, coming to perform traditional dance for the very first time. Together, this chorus of voices tells of the plight of the urban Native American—grappling with a complex and painful history, with an inheritance of beauty and spirituality, with communion and sacrifice and heroism. Hailed as an instant classic, There There is at once poignant and unflinching, utterly contemporary and truly unforgettable.
Where to buy: Barnes & Noble, Amazon, Apple
The Heartbeat of Wounded Knee
by David Treuer
About: Growing up Ojibwe on a reservation in Minnesota, training as an anthropologist, and researching Native life past and present for his nonfiction and novels, David Treuer has uncovered a different narrative. Because they did not disappear—and not despite but rather because of their intense struggles to preserve their language, their traditions, their families, and their very existence—the story of American Indians since the end of the nineteenth century to the present is one of unprecedented resourcefulness and reinvention.
In The Heartbeat of Wounded Knee, Treuer melds history with reportage and memoir. Tracing the tribes' distinctive cultures from first contact, he explores how the depredations of each era spawned new modes of survival. The devastating seizures of land gave rise to increasingly sophisticated legal and political maneuvering that put the lie to the myth that Indians don't know or care about property. The forced assimilation of their children at government-run boarding schools incubated a unifying Native identity. Conscription in the US military and the pull of urban life brought Indians into the mainstream and modern times, even as it steered the emerging shape of self-rule and spawned a new generation of resistance. The Heartbeat of Wounded Knee is the essential, intimate story of a resilient people in a transformative era.
Where to buy: Barnes & Noble, Amazon, Apple
Black Indian
by Shonda Buchanan

About: Buchanan was raised as a Black woman, who grew up hearing cherished stories of her multi-racial heritage, while simultaneously suffering from everything she (and the rest of her family) didn't know. Tracing the arduous migration of Mixed Bloods, or Free People of Color, from the Southeast to the Midwest, Buchanan tells the story of her Michigan tribe—a comedic yet manically depressed family of fierce women, who were everything from caretakers and cornbread makers to poets and witches, and men who were either ignored, protected, imprisoned, or maimed—and how their lives collided over love, failure, fights, and prayer despite a stacked deck of challenges, including addiction and abuse. Ultimately, Buchanan's nomadic people endured a collective identity crisis after years of constantly straddling two, then three, races. The physical, spiritual, and emotional displacement of American Indians who met and married Mixed or Black slaves and indentured servants at America's early crossroads is where this powerful journey begins.
Black Indian doesn't have answers, nor does it aim to represent every American's multi-ethnic experience. Instead, it digs as far down into this one family's history as it can go—sometimes, with a bit of discomfort. But every family has its own truth, and Buchanan's search for hers will resonate with anyone who has wondered "maybe there's more than what I'm being told."
Where to buy: Barnes & Noble, Amazon, Apple
As Long as Grass Grows: The Indigenous Fight for Environmental Justice, From Colonization to Standing Rock
by Dina Gilio-Whitaker
About: Through the unique lens of "Indigenized environmental justice," Indigenous researcher and activist Dina Gilio-Whitaker explores the fraught history of treaty violations, struggles for food and water security, and protection of sacred sites, while highlighting the important leadership of Indigenous women in this centuries-long struggle. As Long As Grass Grows gives readers an accessible history of Indigenous resistance to government and corporate incursions on their lands and offers new approaches to environmental justice activism and policy.
Throughout 2016, the Standing Rock protest put a national spotlight on Indigenous activists, but it also underscored how little Americans know about the longtime historical tensions between Native peoples and the mainstream environmental movement. Ultimately, she argues, modern environmentalists must look to the history of Indigenous resistance for wisdom and inspiration in our common fight for a just and sustainable future.
Where to buy: Barnes & Noble, Amazon