This year marks the beginning of a new decade for Ariel Rivka Dance, a critically acclaimed all-female company with a Jersey City connection. ARD features pieces created by a husband and wife team, choreographer Ariel Grossman and composer David Homan, who have lived in Jersey City for four years now. Like many Jersey City residents, Ariel and David made the move to Jersey City when Ariel was newly pregnant, and they have found their Dixon Mills home to be the perfect place to raise their family while maintaining easy access to the performing arts community.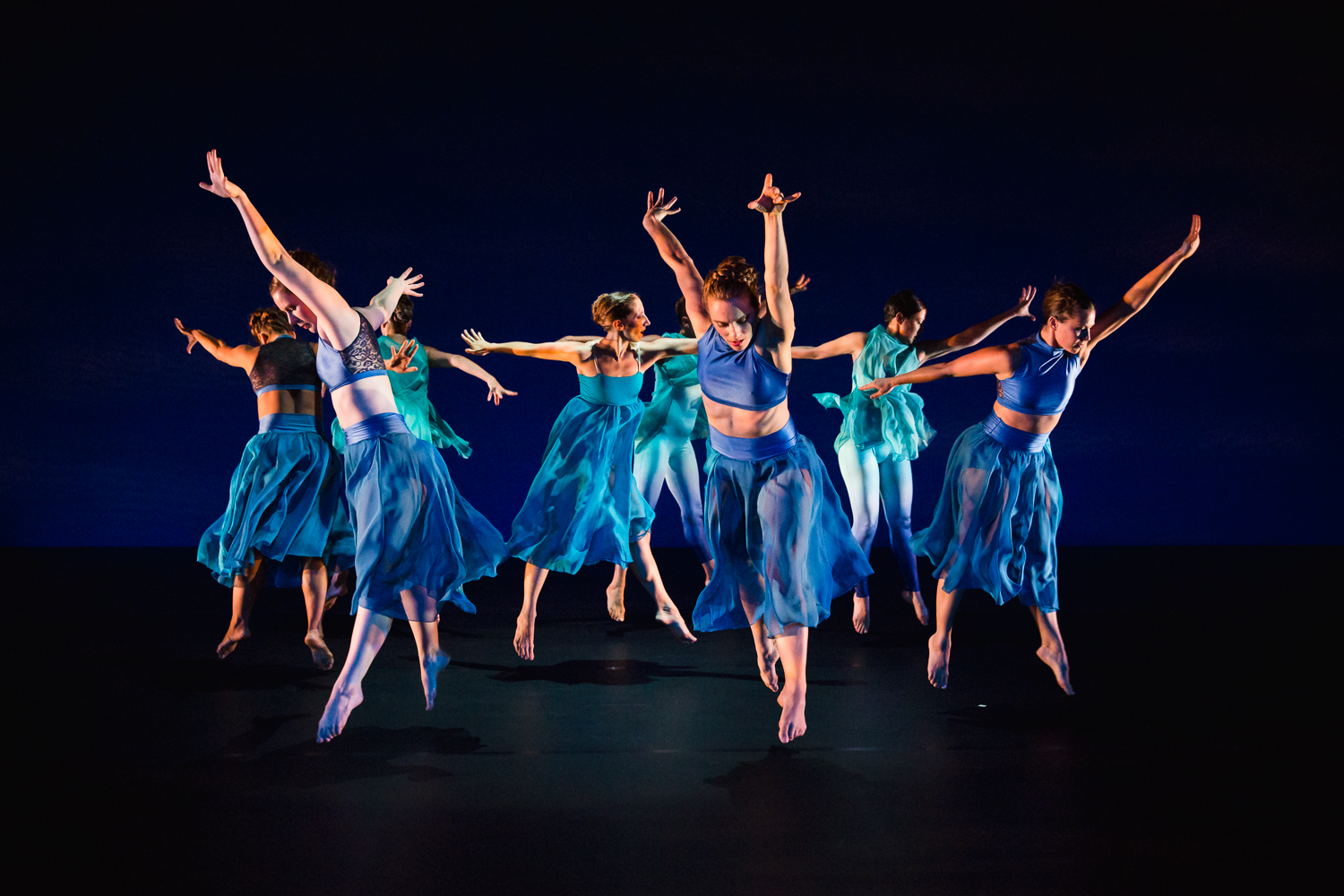 Last Fall, Ariel Rivka Dance performed an evening-length production at New York Live Arts in honor of their Tenth Anniversary Season. The organic musicality and mesmerizing visual tableaus highlighted the strong and cohesive pairing of Grossman's movement with Homan's scores. In the particularly charged moments just ahead of the 2017 election, the company premiered a new work "No Words, " in which the dancers collaborated in a dialogue of processing fear, frustration and uncertainty. That piece will be performed again this weekend in a shared bill with Amy Marshall Dance Company, as well as two new works by ARD that reflect on motherhood, and the sacrifices that we make for passion.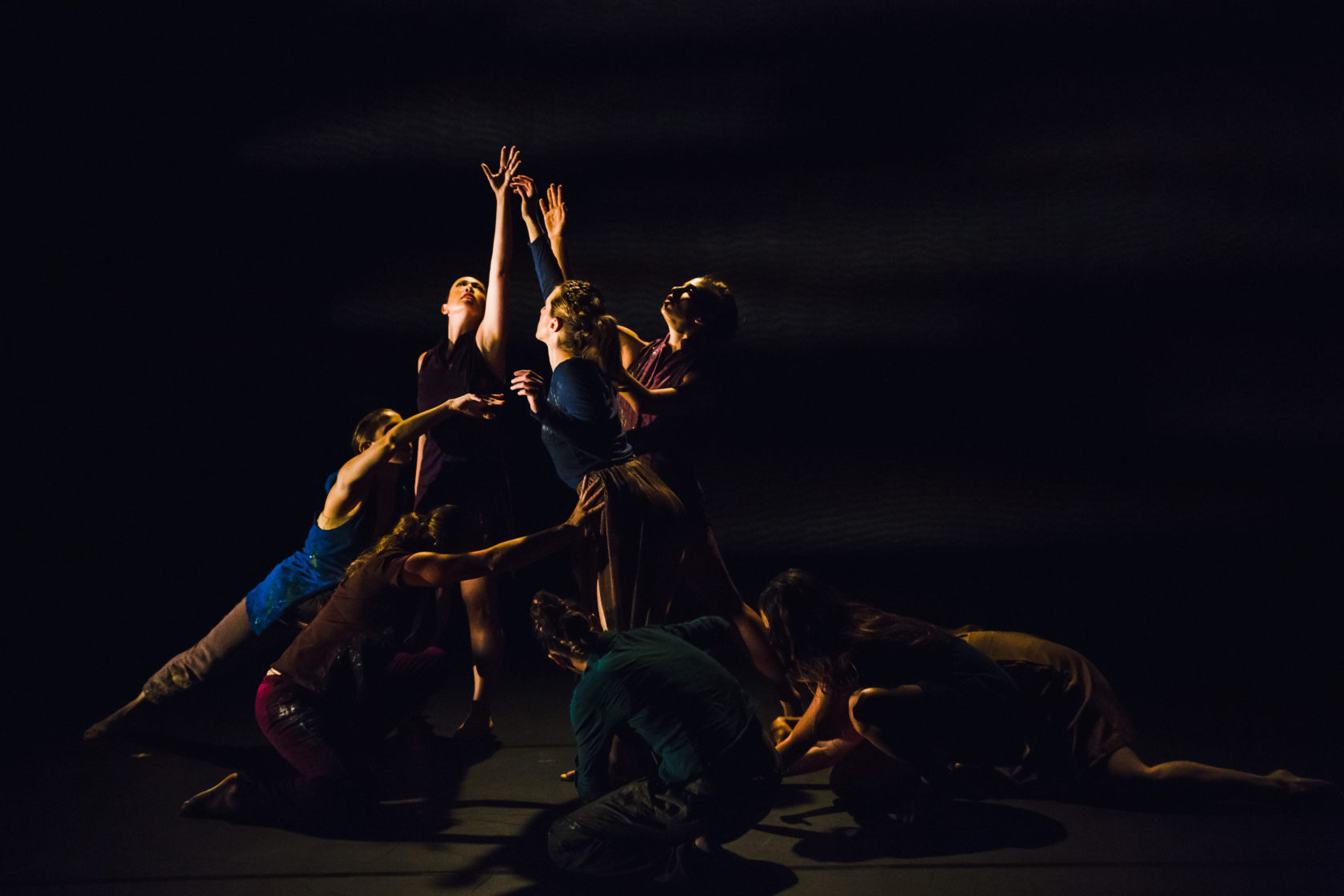 I had the opportunity to chat with Ariel about how she navigates creative life alongside family life, and her reflections on her company's decennial season.
In the past ten years, what stands out the most?
Going on tour, being presented at NJPAC, and being a part of the "Jersey New Moves" showcase have been a big deal. But mostly, I'm proud of how talented our dancers are, and how cohesive we are as a professional unit… I'm proud of their artistry, intelligence, and collaboration… we're working together towards a goal of creating meaningful work and teaching and connecting with communities around the country and hopefully around the world at some point.
Especially with everything that's going on in our world, I've gotten a lot more feedback that people need an escape, and I'm giving that to them. ["No Words"], for example, is a response to the last year and how our reactions as dancers and humans have been to it. One woman said to me "I was in tears the entire time. I felt like you were talking to my soul and talking to my heart and you weren't using any words." When people are really connected to the work, I can't ask for anything more than that. That's really my ultimate goal.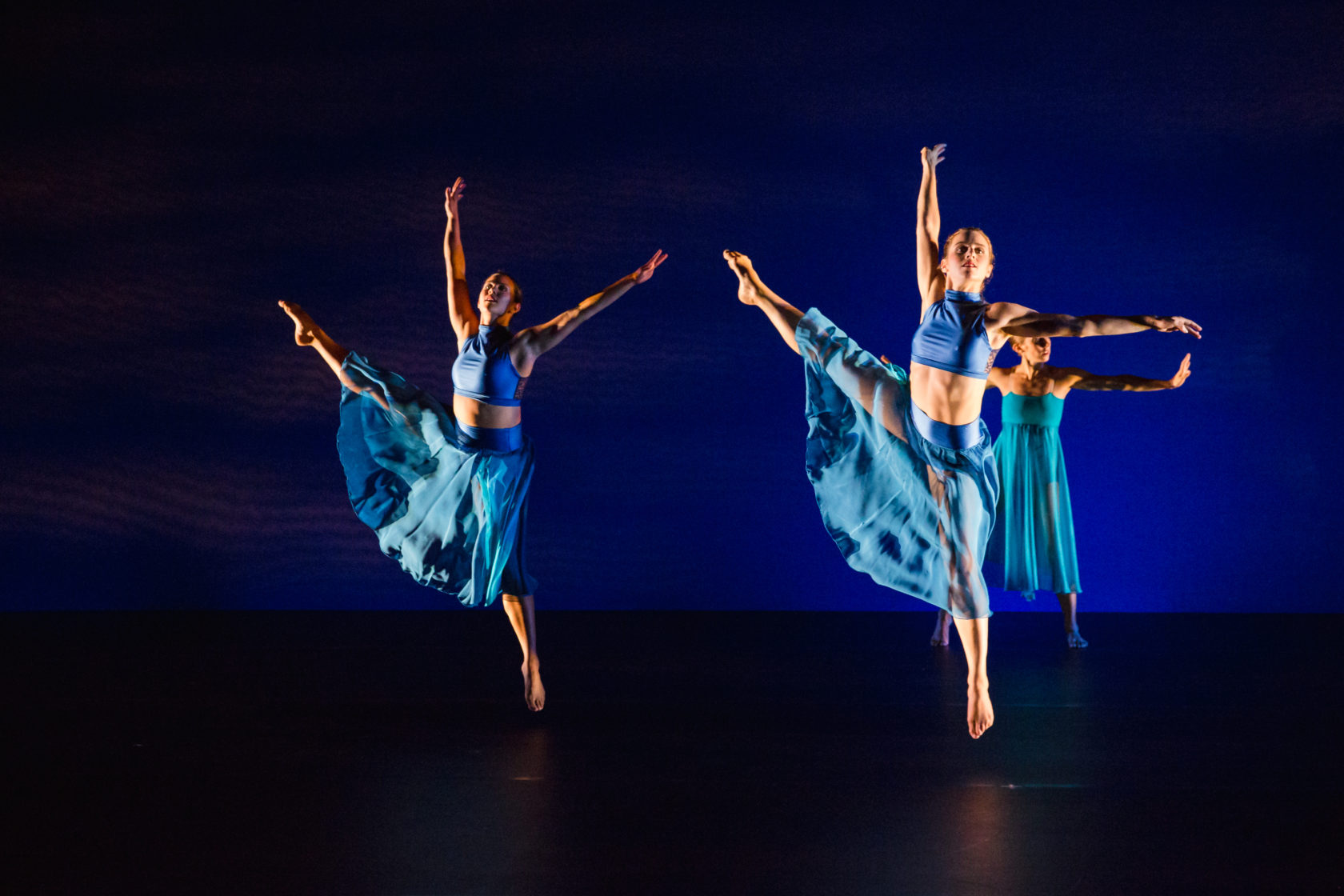 What's it like raising a family with your composer and collaborator?
Sometimes I do get that perspective of how special it is and how lucky I am to have a composer who lives with me. But it's really hard. Recently, we're beginning to understand more and more that we speak two different languages. Part of it is that he has a music training, and I have a dance training. But part of it is that he's a man and I'm a woman. The communication is hard and I think that I feel things very immediately and create things very spontaneously and he's much more thought-out. So we argue, and we try to find a way to make it work in the studio. And now that we have two kids, it's hard to find time to focus when we're feeling rested, which doesn't really exist anymore.
We're making it work but I'm asking for help from a lot of people and it's hard to be so needy. I feel like I should be able to handle everything all the time… I think there's a lot of guilt about caring for something else as much as I do. How do you be an artist and have a family? Is it fair? Because it's my own company and I could always be doing more, I'm never really turned off from it.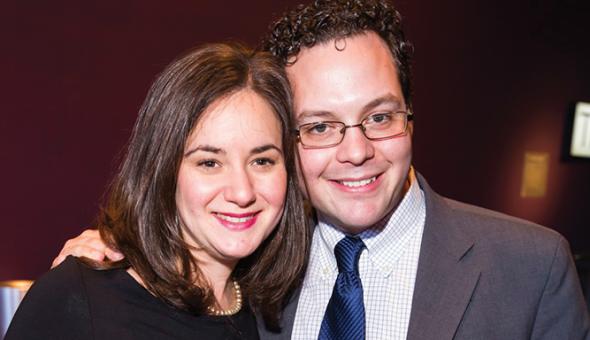 What inspires you?
Often I start with a challenge. I want to try something that I haven't done before. With the piece "No Words," it was about trying to access the human part of us, and not just the dancer part of us, in creating the movement. Using the dancers and telling them to stop dancing and do something as a person and how you, as a person, would react. That was very different for me. I was really inspired by how all of us were really effective. I was taught as a ballet dancer to leave your personal shit at the door…. I really want people to feel, and feel connected, and have an emotional experience. Not necessarily that I dictate, but I want them to walk away feeling good, even if it was a sad piece.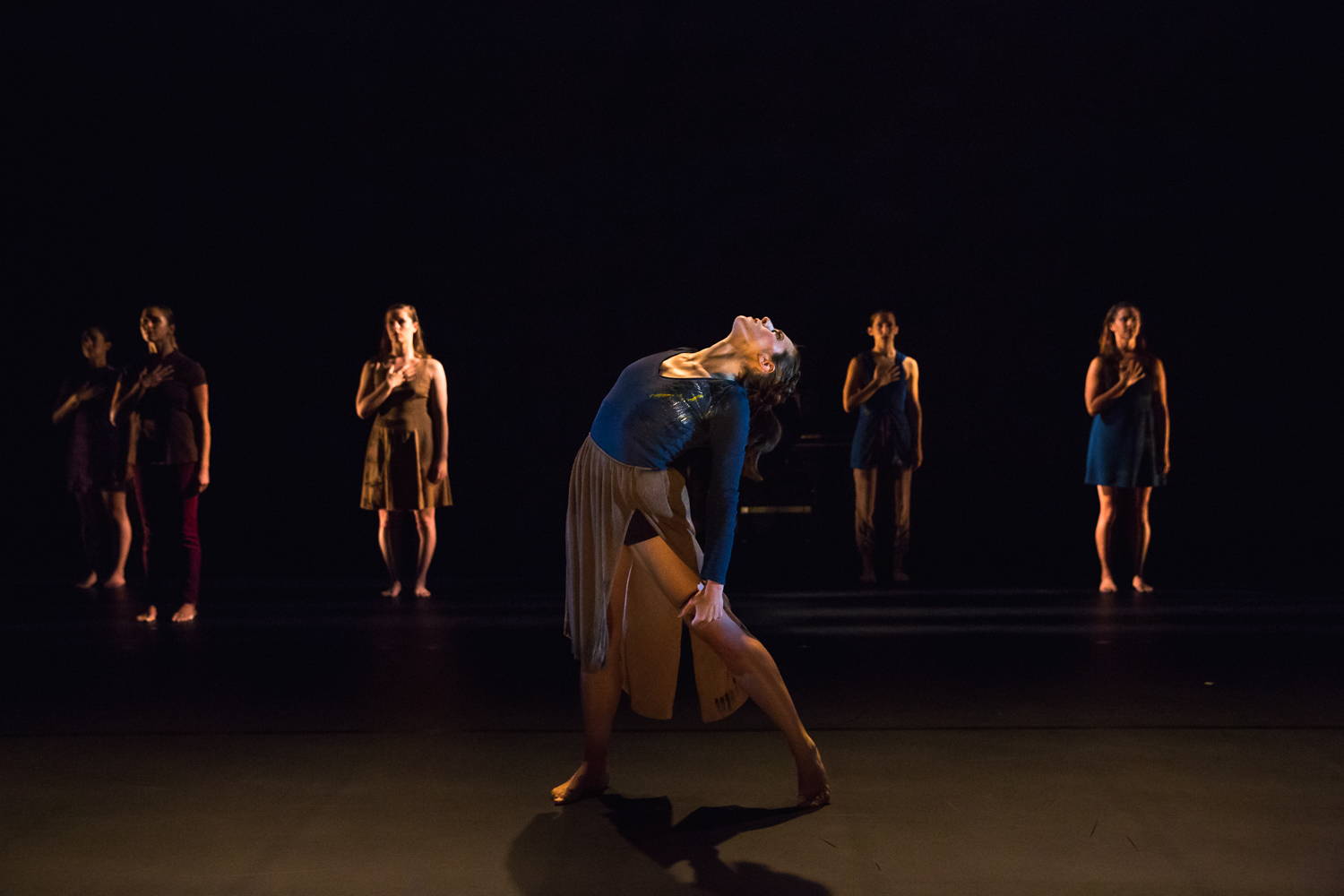 This weekend's performance runs from Thursday, May 17 through Saturday, May 19 at New York Live Arts. Focused on empowering women creatives, the performance will also feature Amy Marshall Dance Company and Guest Choreographer Chanel DaSilva.
For ticketing information, visit New York Live Arts.
To learn more about Ariel Rivka Dance, visit their website.