Meet Jordan – a blogger, event planner, and philanthropist based in Hoboken, NJ. She's hardworking and dedicates her career to giving back to the community. We had the opportunity to speak to her and learn more about her work ethic and incredible community work.
What's your name and what do you do?
My name is Jordan (or @theblackgirlglow) and I am an event planner and foster care philanthropist by day (@lightthecandleusa insta and lightthecandleusa.org), and Instagram blogger @theblackgirlglow  "for fun."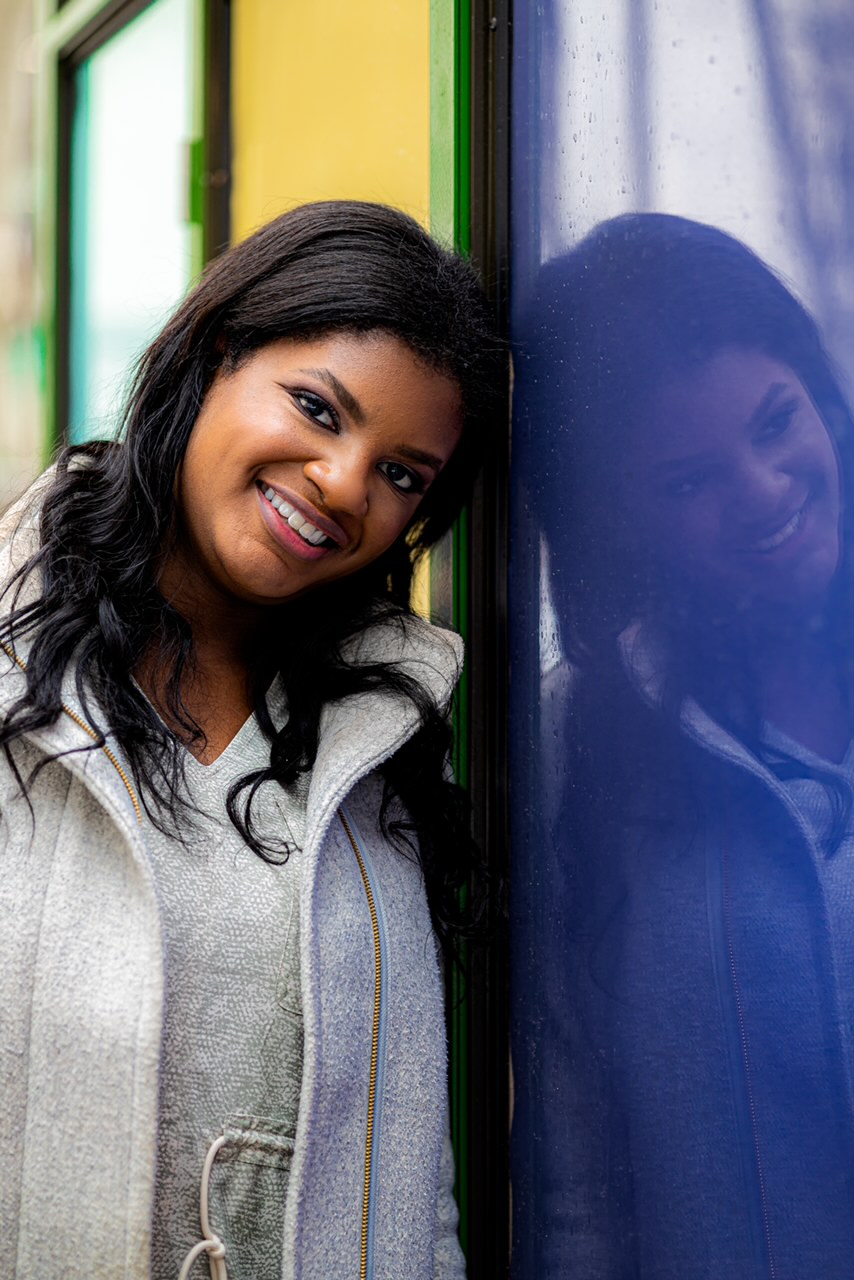 When did you know you wanted to get into event planning?
I have always been very organized from a young age. Growing up, I looked up to David Tutera and the concept that he was able to build a brand off of doing what he loved, planning events and making a client's vision come to life. I never forgot that. My first job in high school was for a small events company in my hometown of Old Bridge, NJ. Then, I decided to make a career out of it when I heard about the Sports, Entertainment, and Event Management major at Johnson and Wales in Providence, RI. During my time in Providence, I interned for The Big Apple Circus, Beyond The Stars Dance Competition, The US Open, and younow.com – which landed me a job post-college in hotel event planning for Marriott and full-circle brought me to where I am now, a CMP (certified meeting professional) working in corporate event planning and also taking freelance wedding/social clients. If you have an event, I'm your girl!
Of the events you've worked on, which stand out to you most and why?
Post-college at the Marriott Marquis, I got to work a lot of high profile glamorous events. A lot in the theatre and tourism space, which I personally love; I am a big theatre junkie! I treated my clients like family. And, no better experience than Times Square during New Years Eve!
Where did the idea for Light the Candle come from, and how did you grow the nonprofit?
So, my cousins were adopted through foster care when I was 17 years old (I am 24 now). My family is extremely close; when my aunt and uncle were trying to have children but couldn't conceive, they signed up through Division of Child of Families to become foster parents. When they first got the 'call' that they would be getting a child, we sprung into action mode. Growing up in Monmouth County, it really opened my eyes to how many children right here in our own backyards are in the foster care system, and I wanted to make a mark in my community.
I also wanted to tie it into my love of event planning so that this could be something I could grow as my career grew. Knowing that every child has a birthday, I started the first 'Light The Candle' club at my alma mater, Mater Dei Prep in Middletown. We made birthday cards for the children in the Monmouth South DYCF office, trademarked the idea, spread to several other high schools in the area, my dance team, cheer team, Girl Scouts, and so on. Very soon, we filed for 501c3 status and Light The Candle USA was born. The idea spread more when I was able to bring the idea to college with me, allowing me to focus on fraternities and sororities, which now is the bulk of our millennial volunteers. When I moved to Hoboken, I started to work with professional companies for company retreats. We currently have 30 high school and middle school 'Light the Candle' chapters and I am constantly doing speaking engagements and card making workshops. It is such a simple and effective way to give back that everyone can do, regardless of age. I am passionate about what I do, and it is so inspiring to see the movement we have started. I have plans to bring Light The Candle to all 50 states.
When did you start blogging, and what do you like to blog about?
After I bought my home at 23.  A lot of my friends and colleagues kept asking me 'how I did it' and continue to take on so much while still 'glowing'. I've also recognized that growing up in suburbia NJ, there weren't many people that looked like me. I wanted to share my raw, real struggles as a Black female millennial trying to 'make it' in this area. I say that I share my struggles and wins because it's everything I experience in my race challenges in this area – from the purchase of my home, career advice, budgeting, meals, workouts, makeup, my experience being the only Black girl with 3 (yes 3) roommates in Hoboken,  it's Jordan, all access. It's my version of Black girl magic – it's the Black girl glow.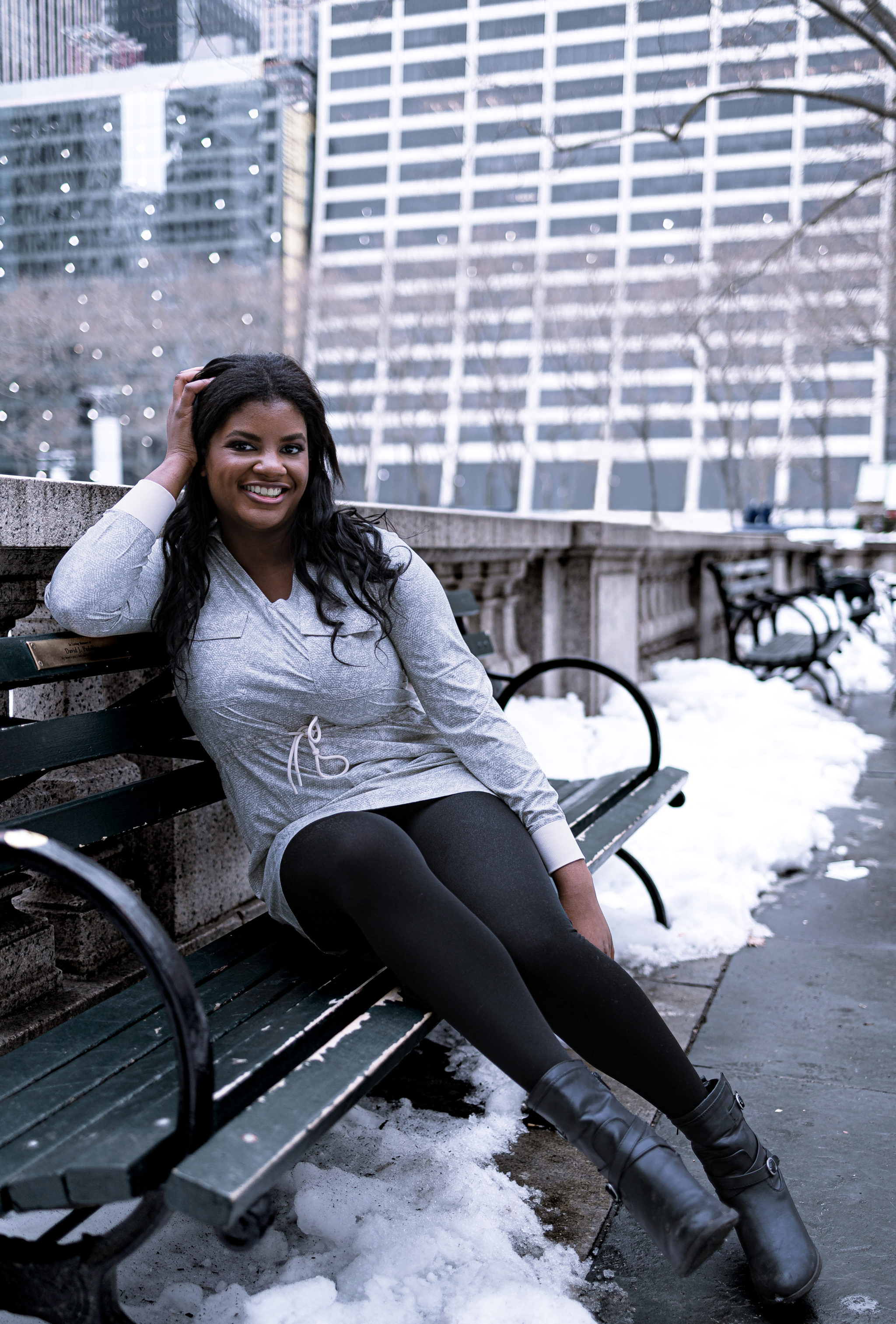 You're notably a hard-worker and finished your degree in less than three years. What advice would you give to young creatives who are currently in college? And what advice would you give to those who are thinking of getting into blogging or event planning?
My favorite quote and internal theme song is, "Work hard, make it happen." I actually got that painted in my condo after I closed in February.
On graduating early? It's tough because I most certainly did not get the 'full' college experience because I worked so much. However, to me, it was more important to have as little to no loans as possible than to spend my weekends partying or studying abroad. I knew the expenses I was going to incur building my brand.
When it comes to event planning? The key word is experience and getting your name out there. Volunteer for EVERYTHING and ANYTHING! I always say, no job is beneath me. Stuffing goody bags? Taking the trash out? You name it, I will do it for the event. To get started, you can work the registration desk at local 5Ks, Cheer Competitions, etc. to get your name out there and start to build your brand. Bring your business cards everywhere that you go. I also would have coffee dates with local hotel and wedding venue sales representatives and be on a first name basis with the contacts at your future partners. You never know where you will get your first client, job, or opportunity from. I always say, Network is Networth!
What is your greatest passion or mission in life?
Success and giving back. As I have grown my career, I understand how important it is to give back to those around you. My people in my 'network' know me as the connector; I am always trying to connect people with jobs, opportunities, and each other. And I do believe that you get back from the universe what you put in- so might as well be a great person! As a young black female in this area, I want to make sure I am making my world better for the next young black girl that comes through!
What/who inspires you?
My parents! They sacrificed everything for me and my sister growing up and are so humble about it. They both grew up in the projects of Brooklyn and went into the Armed Forces for a shot to get out of the projects. My mom joined the Air Force at 17 and my dad joined the Marines at 18. Growing up, my dad worked nights and my mom worked during the day – they will forever be my heroes!
What are your favorite restaurants or hangout spots in the area?
I love where we live! A typical day for me looks like- a workout at Project Sculpt (Hoboken) or The Drip (Hoboken), makeup/waxing/glam with @marjorieglams (Hoboken). She is the best and I am so particular! Dinner at @oralemk (Jersey City!), @northernsoul (Hoboken), or takeout from @broritos food truck when they come to my building. For drinks, Pet Shop in Jersey City or The Archer! Guilty pleasure: La Casa De Los Tacos in Secaucus!
Where can people find you and your work?
You can follow me at @theblackgirlglow for content or visit lightthecandleusa.org!