Ever since my trip to Thailand, I've caught the travel bug. Seeing the world and experiencing new cultures, cuisines and learning new things about myself has been incredible for my personal and professional growth.
Alba has been in our family for a few years helping take care of Mia (and me). She works really really hard and one day, I looked at her and said, "You need a vacation." I told her I'd be taking her somewhere. I looked at bucket list and Puerto Rico was in my top 5, and it was the perfect, inexpensive, easy trip to take. Mia, Alba, her granddaughter Janeiry – great friend of Mia and they play all the time – and I started planning and getting ready for our vacation! Alba also speaks Spanish so I figured it would be helpful to navigate the local scene.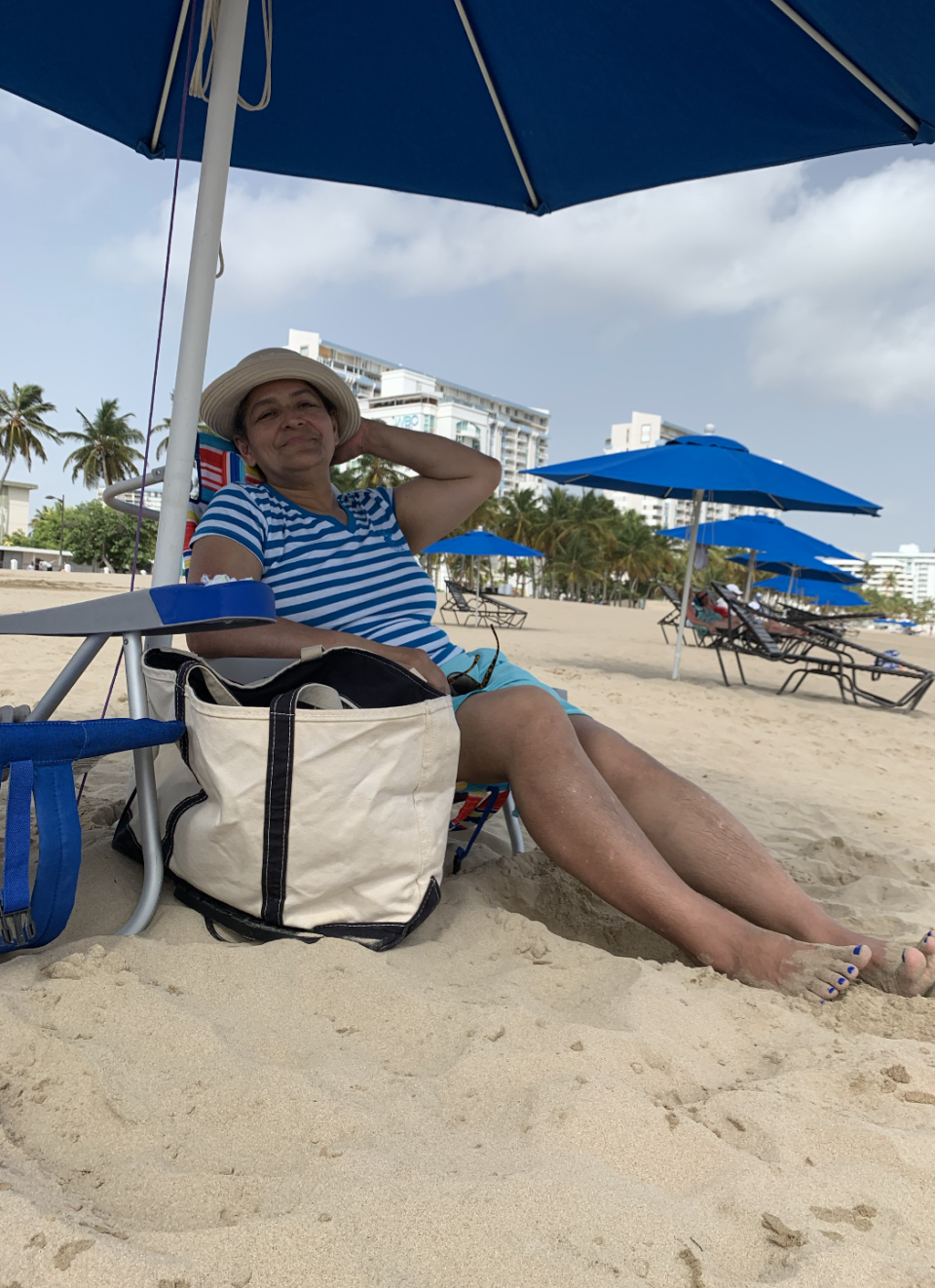 We went to Puerto Rico in June for 5 days and it was beautiful trip. I'm excited to share the top things to do. Puerto Rico has been going through a lot of stuff, from the Hurricane Maria aftermath to the recent issues with local politics, but there's one thing I learned from the Puerto Rican people – their strength and perseverance and love for their island. When I shared I was going to PR with my Instagram followers, many Jersey City locals from Puerto Rico reached out and were excited I was shedding light on this beautiful island. I hope you guys consider visiting PR and adding it as your next travel destination. It really is the perfect trip.
Before I left for PR, someone had tagged a local blogger on one of my posts. "AdrianaHQ" is the ChicpeaJC of Puerto Rico! She sent me a bunch of her top things to do and we made plans to meet up for drinks. We met up at her local fav hang out spot "Chloe" and I met all her friends who were super friendly and welcoming.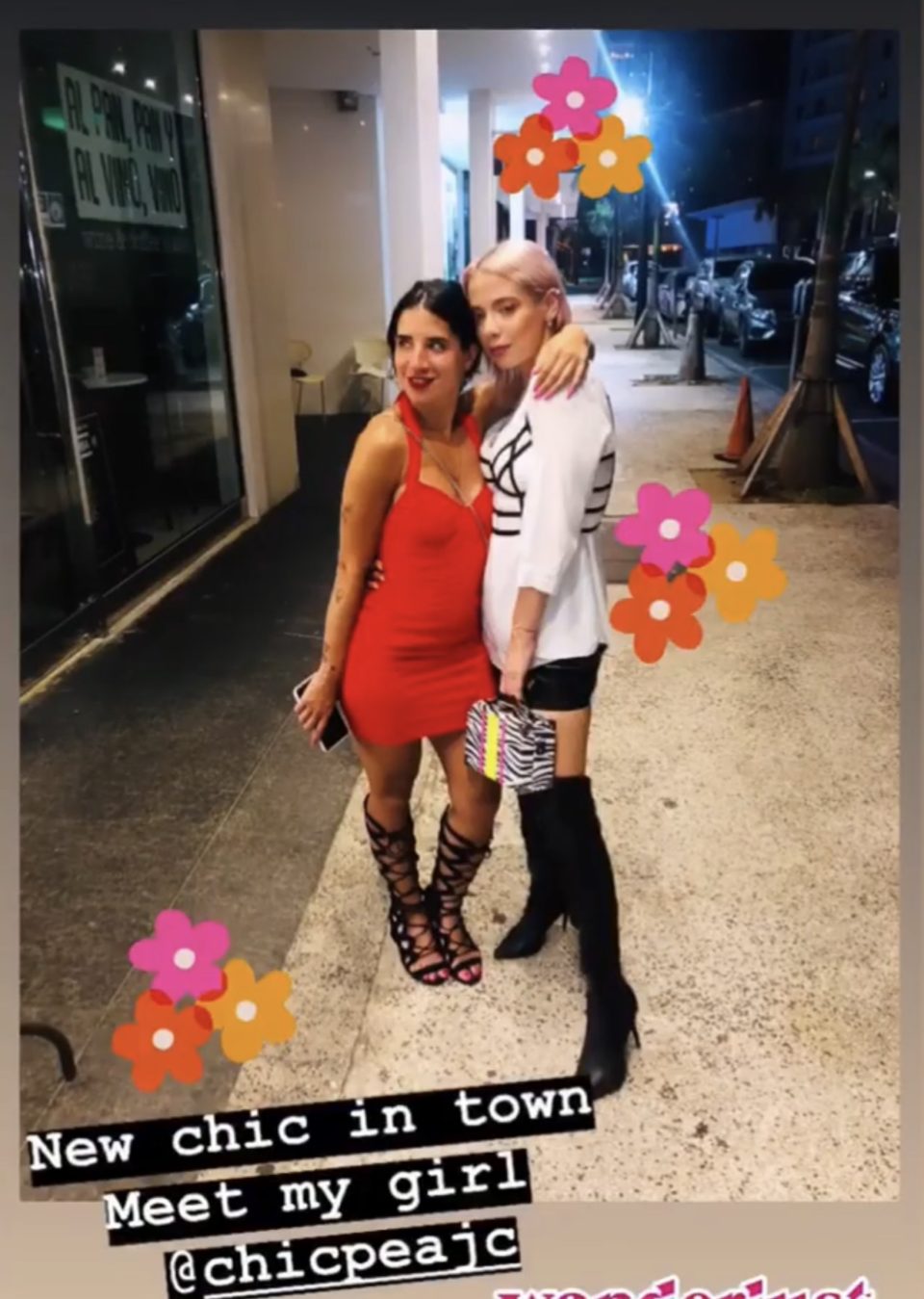 I quickly learned that there was an awesome creative local scene in PR. Fashion, art, music, entrepreneurship… sound familiar? Had a blast making new friends in PR. Alright let's get to it shall we?
How to get there
It's pretty easy to get there, considering that it's in the US. You only need an ID to travel and direct flights are available. Flights can be as low as $220, and it's only a 3 hour trip.
Where to stay
I looked at hotels and Airbnbs and given that I was going with 4 people, I figured an Airbnb would be cost-efficient and easier. With kids, it's nice to have a comfortable space as opposed to a hotel and convenient items like a kitchen and laundry machines.
This is the tough part – deciding where to stay. I opted to stay in Isla Verde because of its close proximity to various hot spots, like Old San Juan and various beaches. I heard Isla Verde has a nice beach, which it did. That being said, while we were there, there were a few locals that recommended staying in Rincon. Do a little research based on your preference. I recommend renting a car because you will have to drive to all the hot spots, regardless of where you stay. The beach in Isla Verde was beautiful. There were a few other beaches we went to that I didn't like as much. The Air Bnb we stayed out was right on the beach and I thought it was perfect for our needs, it was modern and clean, and the hosts were amazing and super helpful.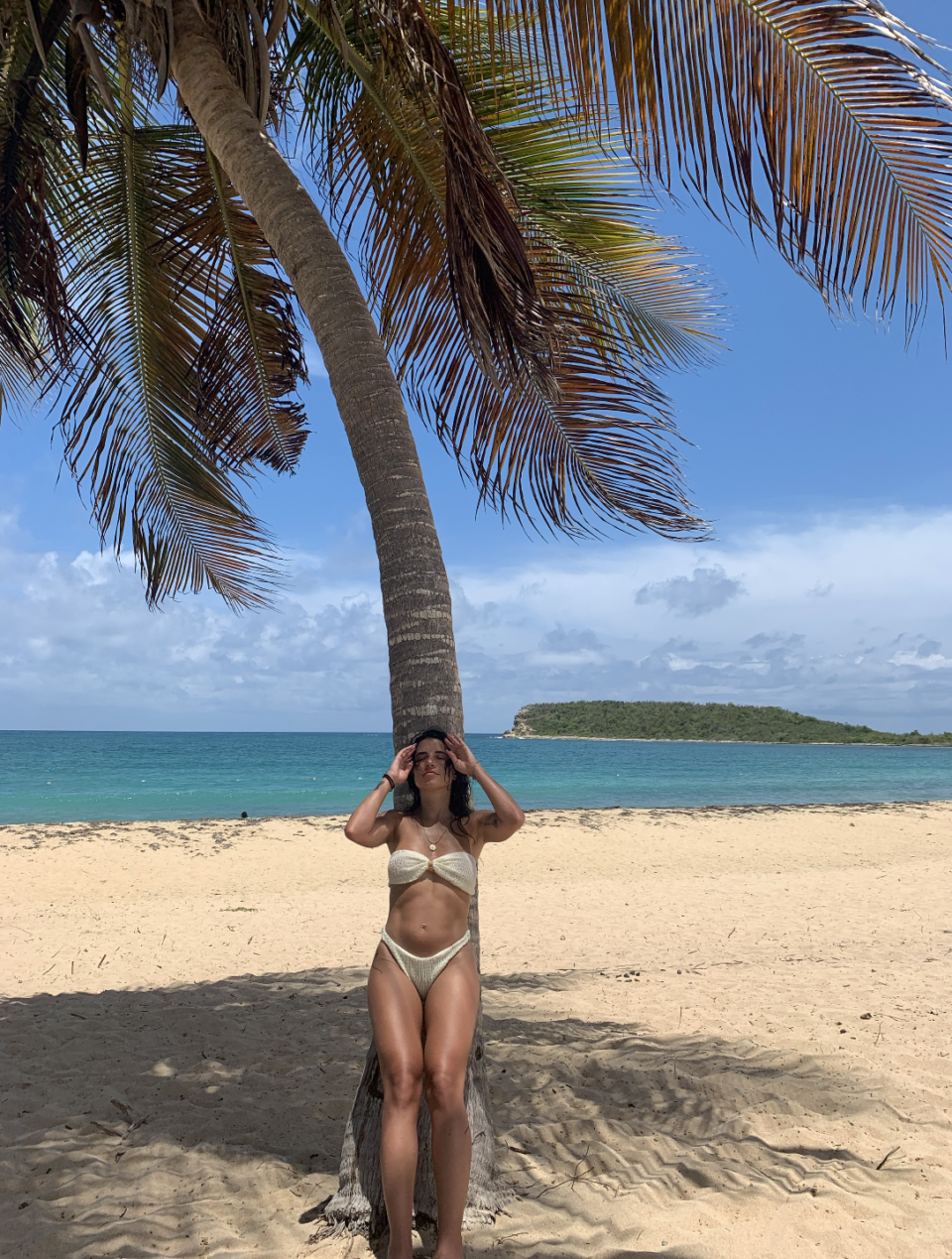 Getting around
Definitely rent a car, especially if you want to explore the island. We rented a car; it was about $200 for 5 days and we used it every day. Make sure you get a toll pass, kind of like an EZ pass, because there are tolls when driving around. Also, if you're getting an Airbnb or hotel, make sure there's parking options. Alternatively, you can also rent a scooter if you're down like that. If you're looking to party at night, there is Uber and it's fairly inexpensive.
Food Bucket List
Honestly, the food is amazing everywhere you eat. The less touristy you go, the better it is, but even the tourist spots were fantastic. I must've gained 5 pounds while I was there.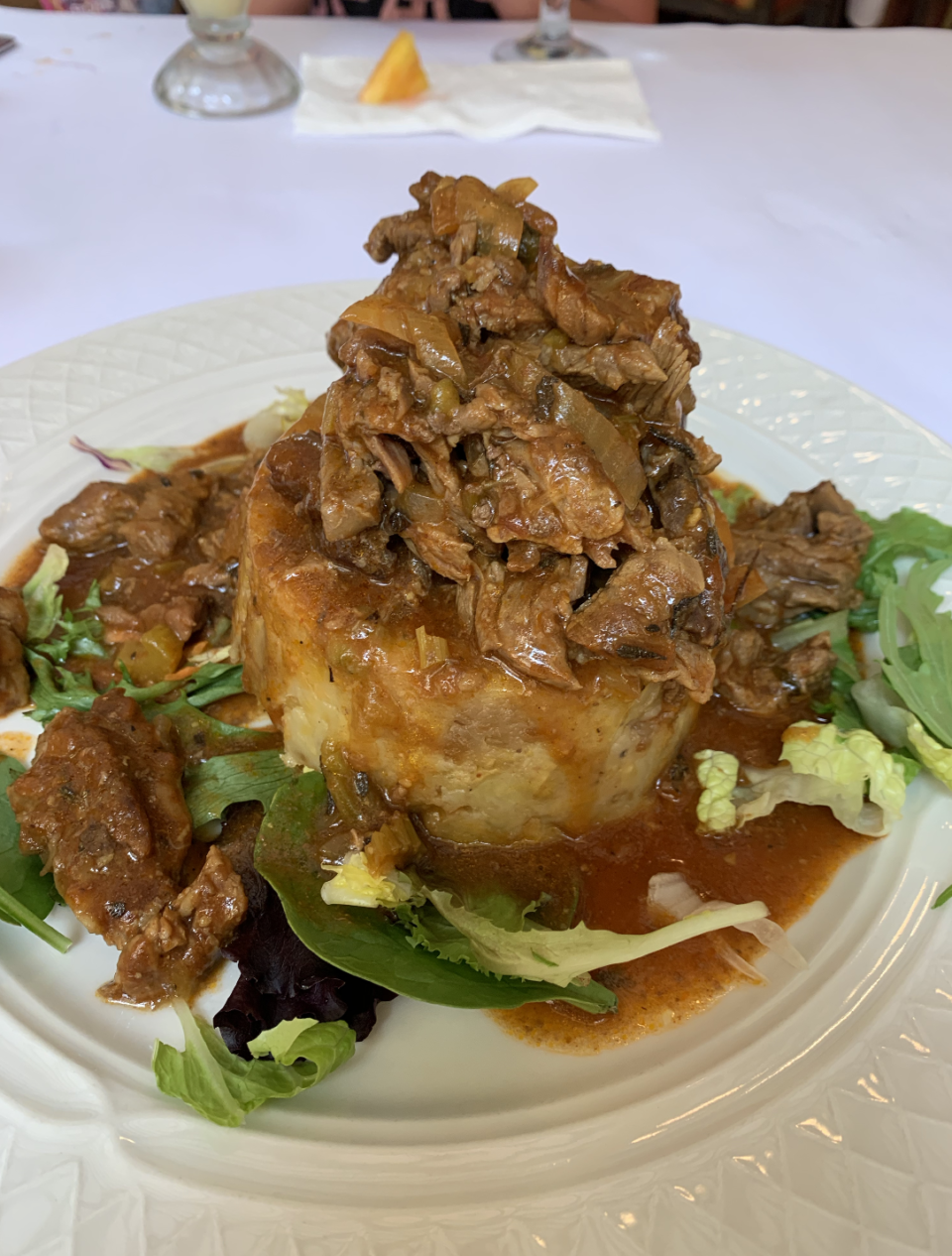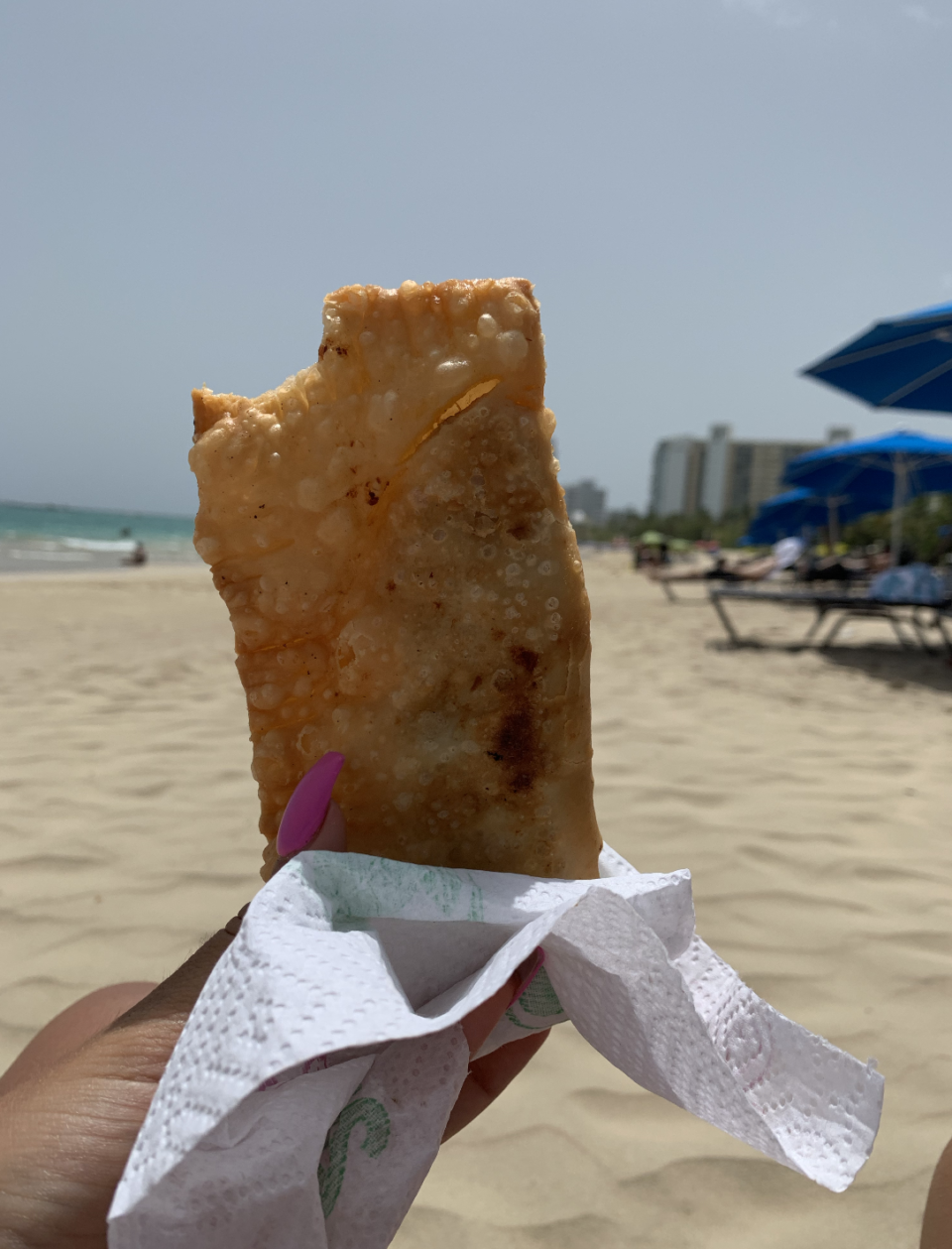 My favorites:
Mofongo
Fresh seafood
Empanadas on the beach – if you're on the beach, get fresh empanadas. So sorry, Olala Empanadas, I felt like I was cheating on you, but these were amazing. Even grab a coconut on the beach, maybe some rum. You'll have yourself a good time.
In Old San Juan, we went to original place where they claim they invented the piña colada, Barrachina
Make sure you try the local beer, Medalla.
There's an amazing bistro spot in Isla Verde called The Bistro. We went for breakfast and the food was outlandish with large portions. Definitely a must try.
Top Things to Do
Old San Juan
You can't go to PR without spending time in Old San Juan and walking through the beautiful streets, enjoying the historical architecture. It's the oldest settlement in Puerto Rico and is considered a historic district. There's cute shops, restaurants, bars, and it's so much fun walking up and down the streets. If you want an Insta-worthy pic, check out the street with the umbrellas, Fortaleza Street. If you're really interested in history, visit El Moro.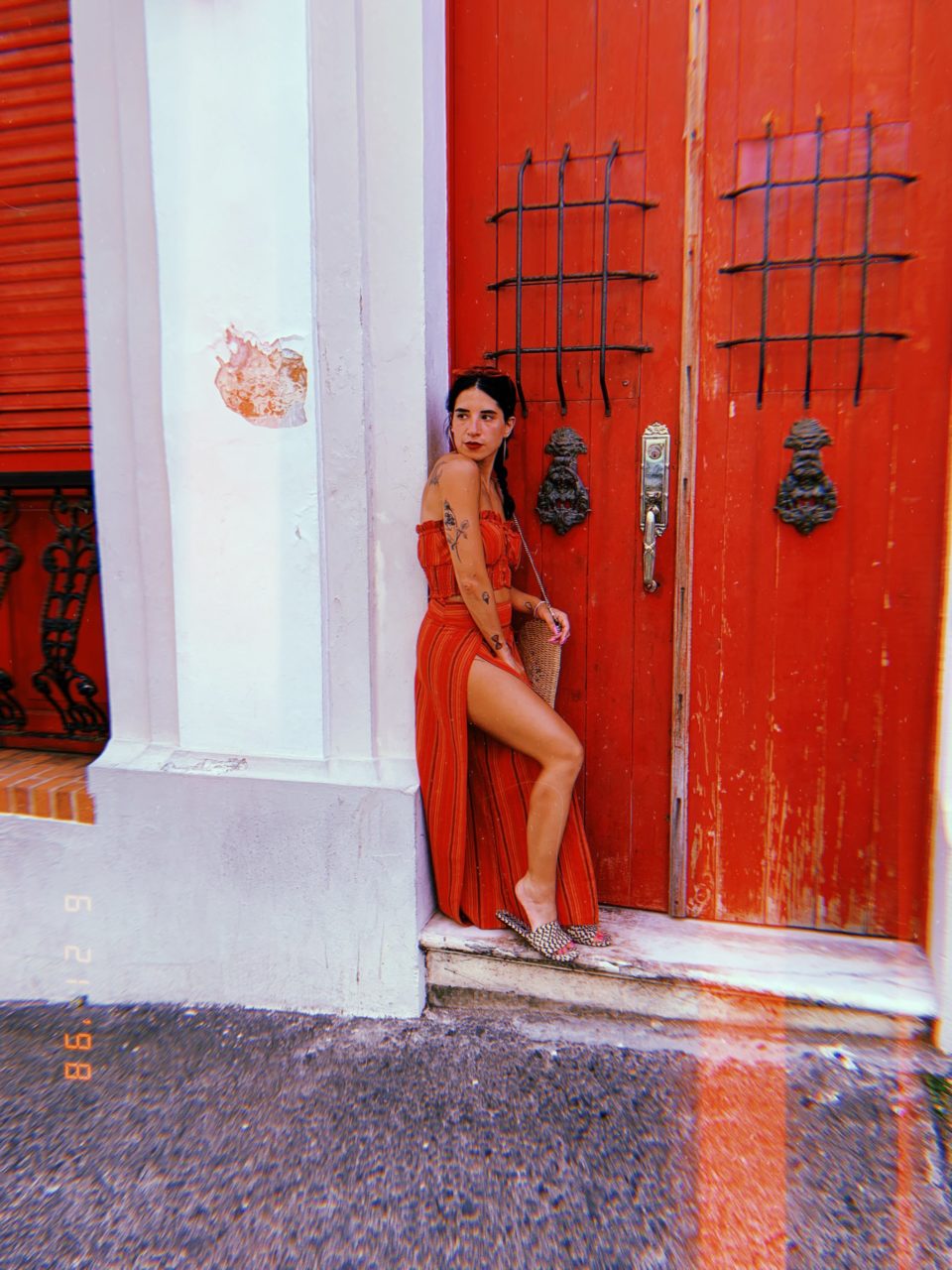 El Yunque
An absolute must is visiting the El Yunque Rainforest. It was about an hour drive from Isla Verde. If you're going to do this, I recommend going as early as possible. Our mistake is that we left too late and almost didn't make it into the rainforest (long story). Definitely make this part of your trip, wake up early to get there as soon as you open. I also recommend packing a lunch or bringing food with you so you can enjoy the rainforest the entire day. It was such a beautiful experience. We hiked up to a waterfall and got to swim in it, and yes, both of the kids were just fine hiking. There is an information center before you go into El Yunque where you can get a map and there are different hikes for different levels.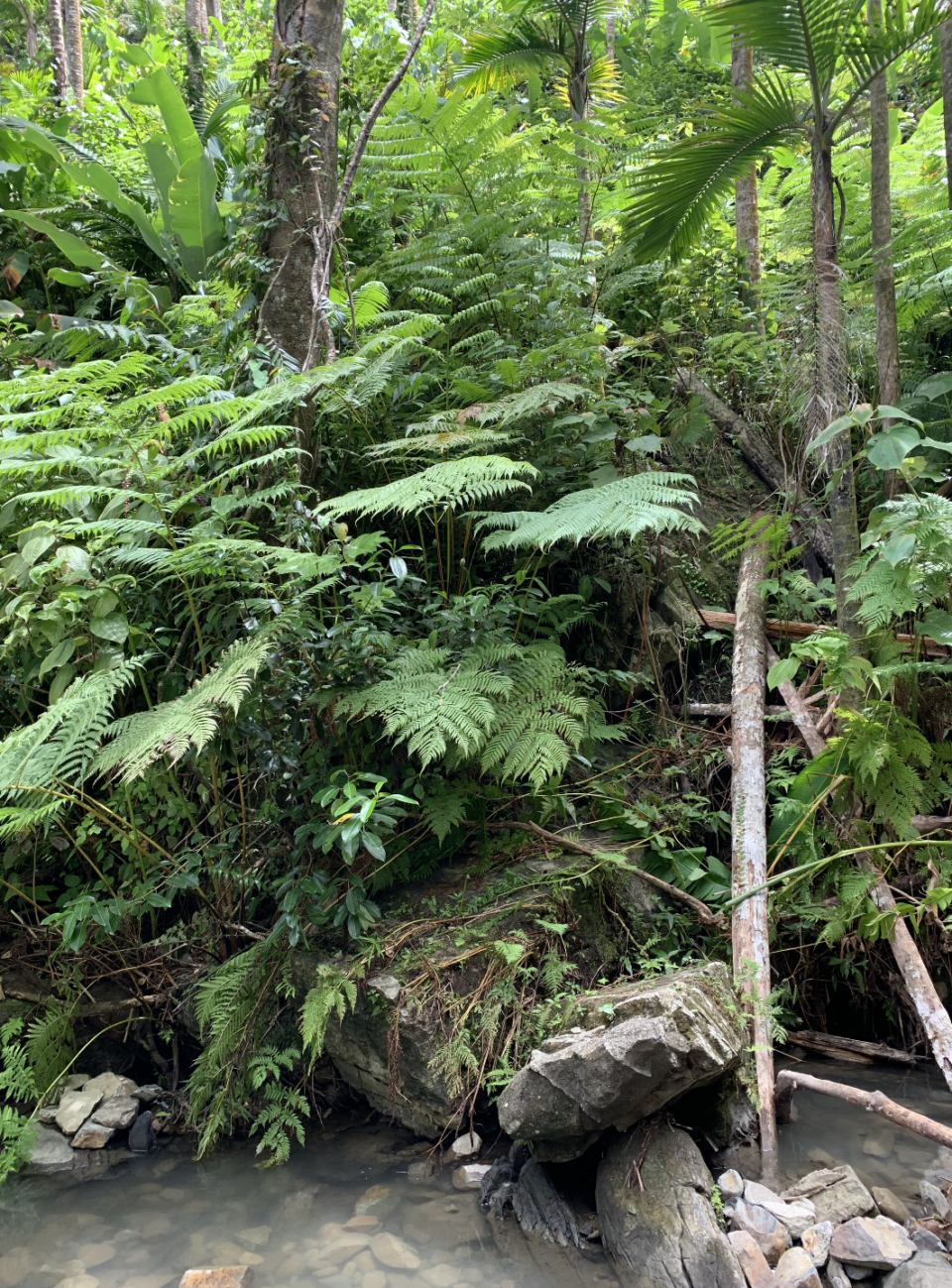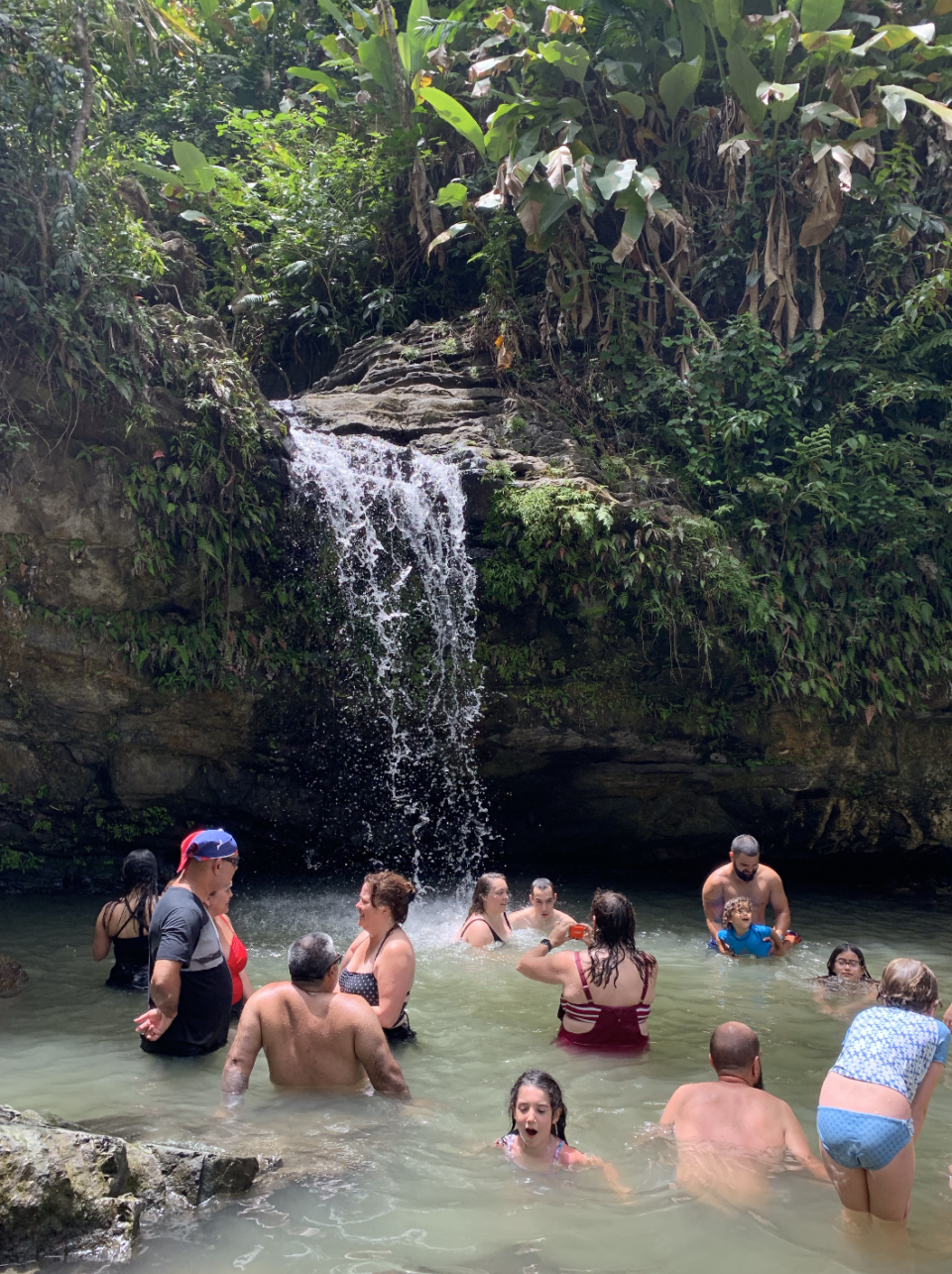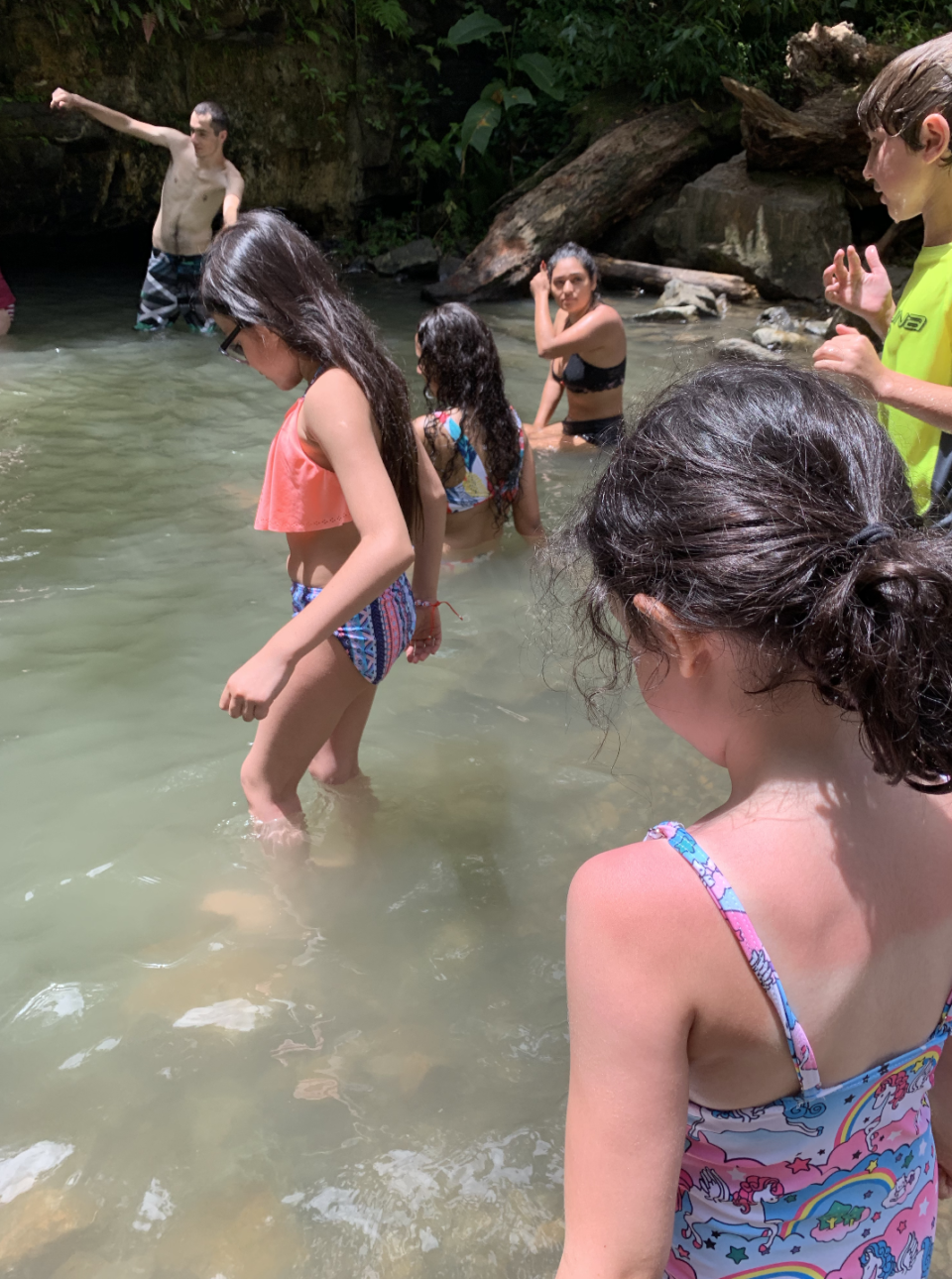 Before you go into El Yunque, there's a delicious vegetarian place, Degree 18 Juice Bar. They had smoothies and vegan bites, very eco friendly, and the staff was friendly. Highly recommend stopping there. When you get sick of enjoying life and get hungry for dinner, on the way back, head east toward Luquillo beach. It's a very popular beach and there are famous kiosks along the beach. So many little shacks and restaurants that serve local food. It's right on the beach. We did stop at the beach, it personally wasn't my favorite. I recommend just going there for the bites.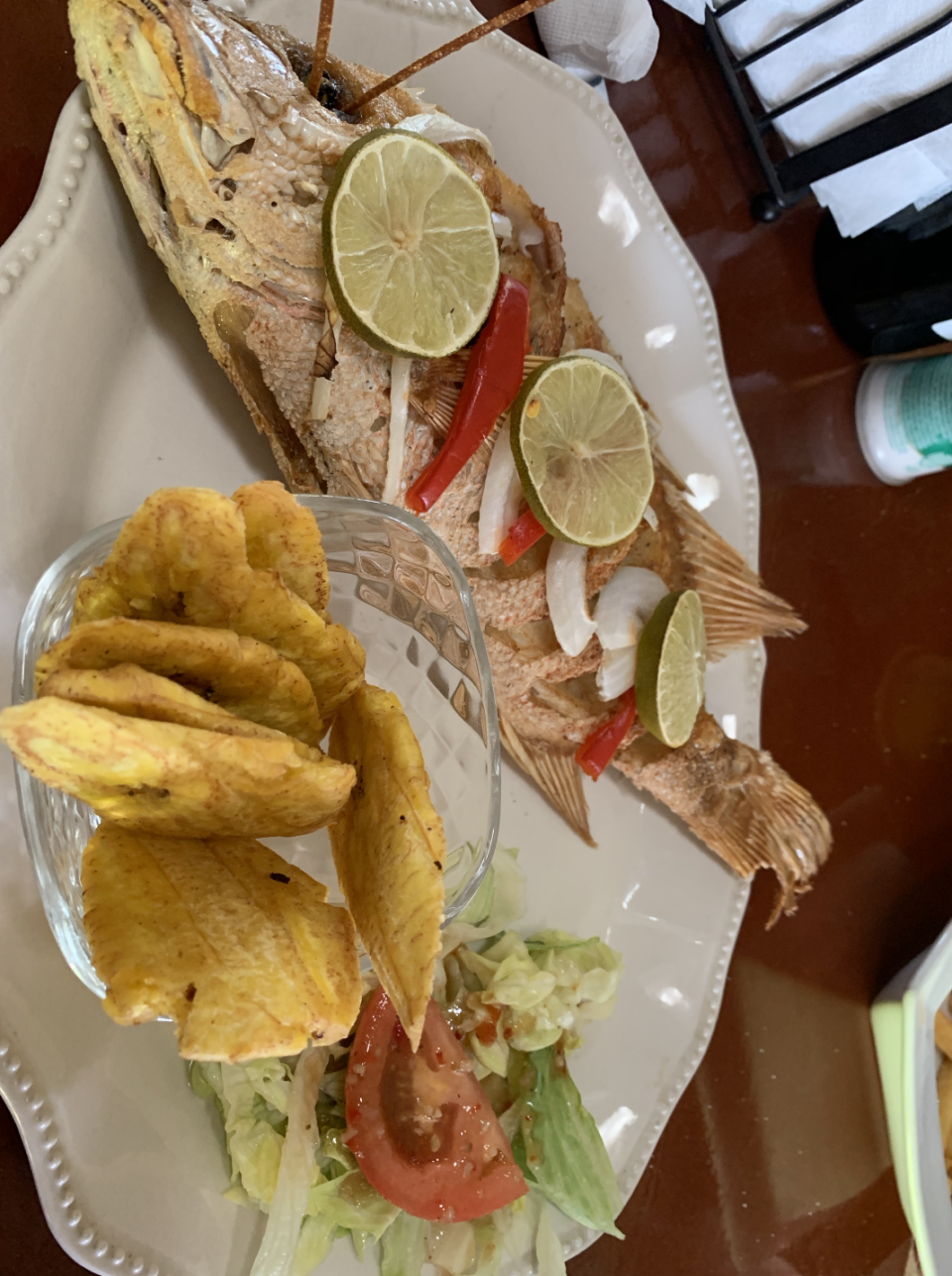 Bioluminescent Bay kayak tour
Many people recommended we do the kayak tour. I dragged my whole squad to do it even though I knew there'd be resistance. Alba and Mia initially freaked out, but as soon as we got in the water, everything was fine and they enjoyed themselves. I shared a kayak with Mia and did all the rowing. When you're with a small kid, keep that in mind. The guides are really great and helpful. It was very informative and just a fun experience. It was just so beautiful, and so nice. And it's at night, so you get to see the sunset. Don't be fooled by IG photos, the bay is not as bright as you'd think, but it is pretty cool. I couldn't get good photos, but if you wanna take pictures, get a waterproof case. Otherwise, don't bring your stuff with you, it'll get wet. Here's the tour we did. Right after, we went across the street to this cute restaurant for delicious seafood. Super fresh, perfect way to end the night. Then we drove back.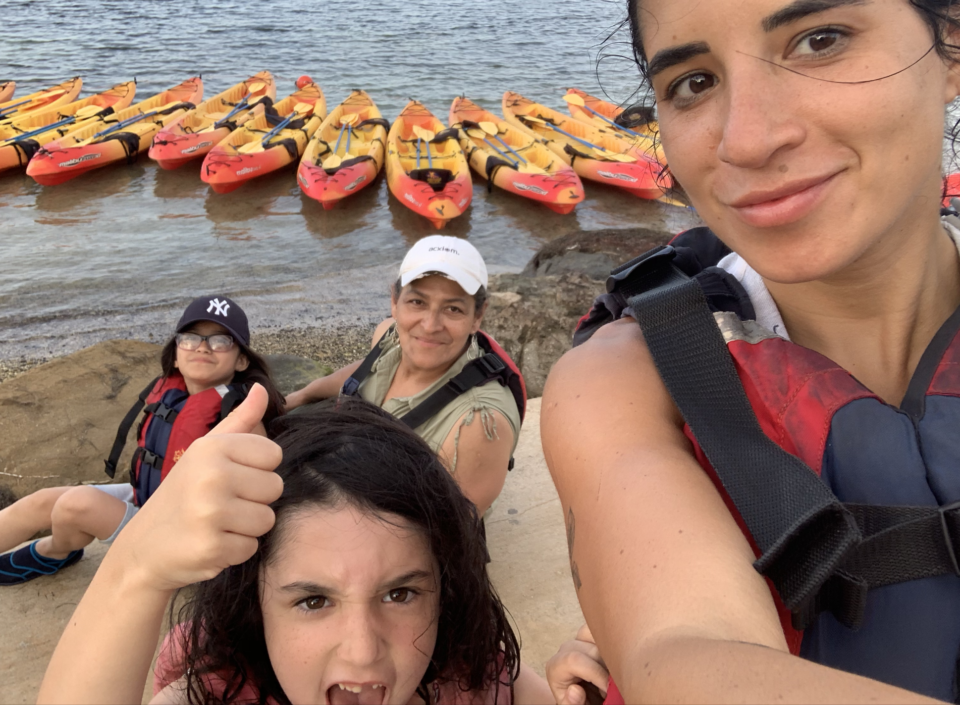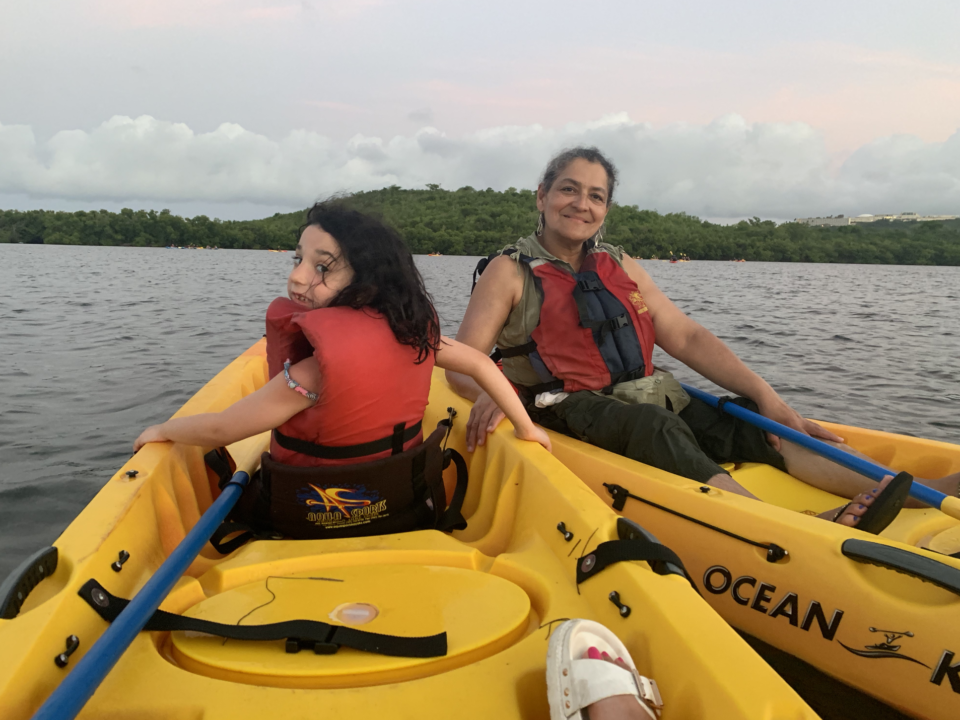 Culebra and Vieques
A must do: spend the day (or two if you can) take the ferry to Culebra. Big mistake, we didn't plan ahead so the ferry was sold out. We ended up going to Vieques, which was beautiful, but Culebra is known for its beautiful Flamenco Beach. I will always kick myself, but now I have a reason to go back. Some people spend 2 days there. If you can, make sure you spend at least a full day.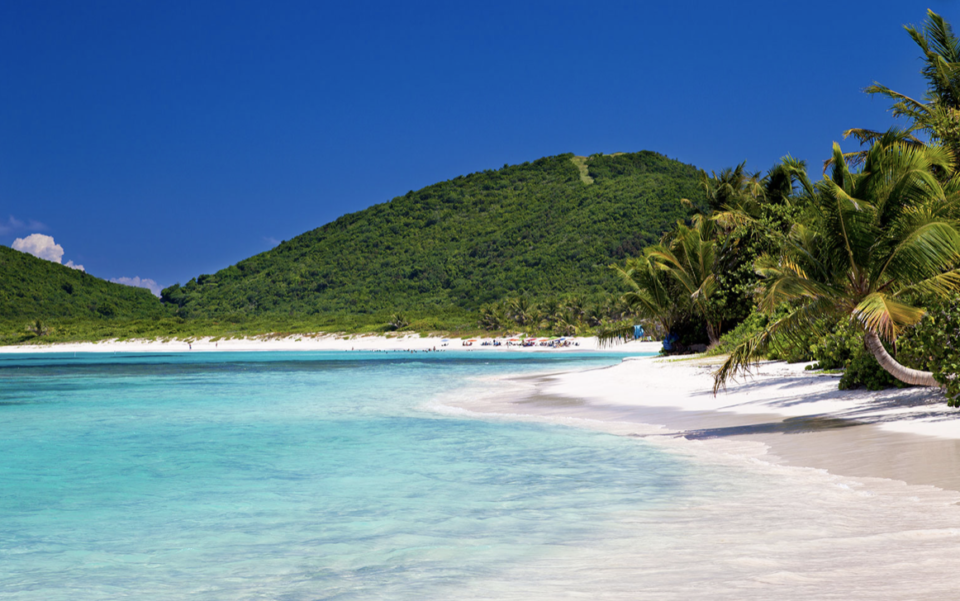 We went to Vieques and went to a really cute beach, and there were horses on the beach and almost no one there. It was beautiful, like in a movie. And I've been to Thailand, so that says a lot.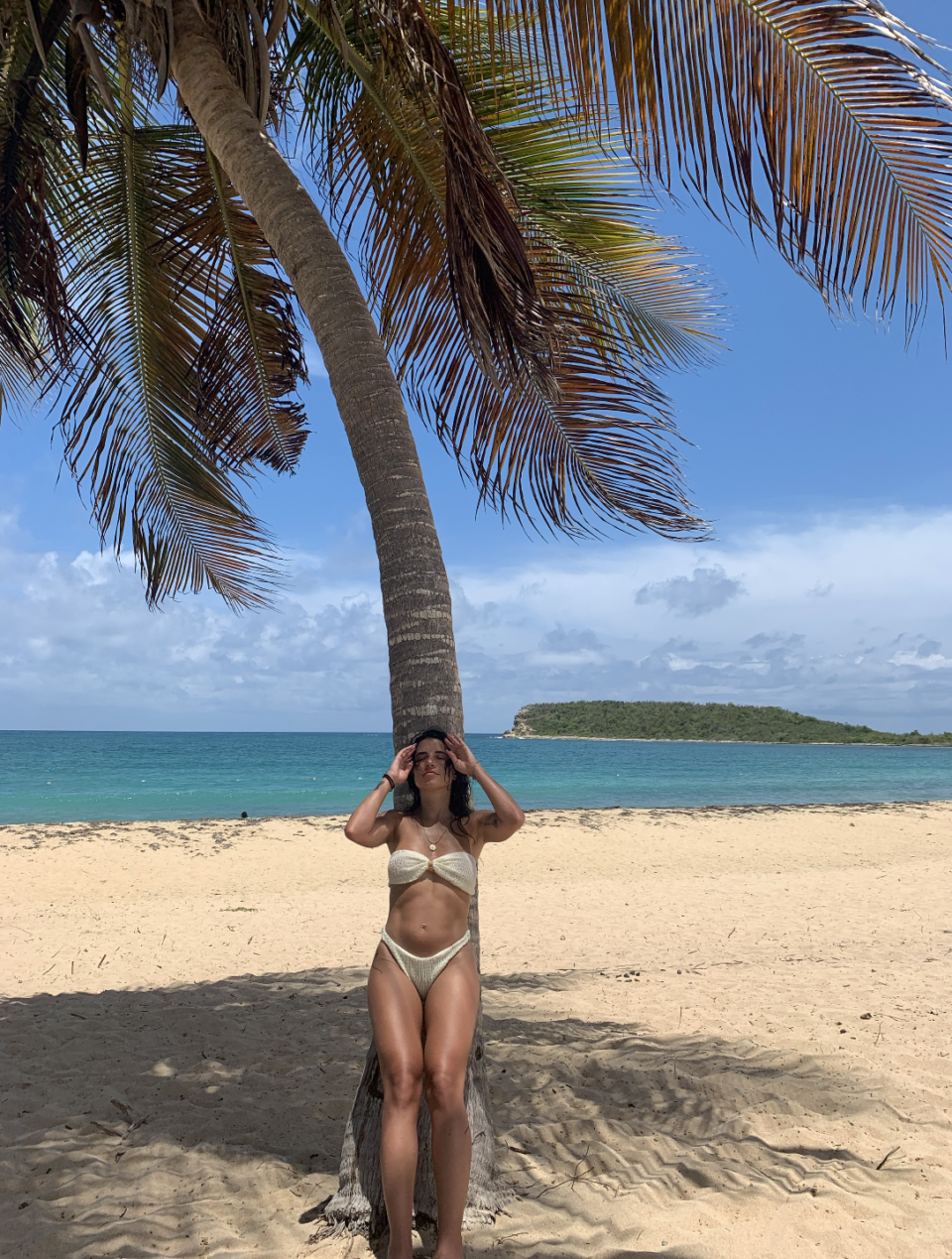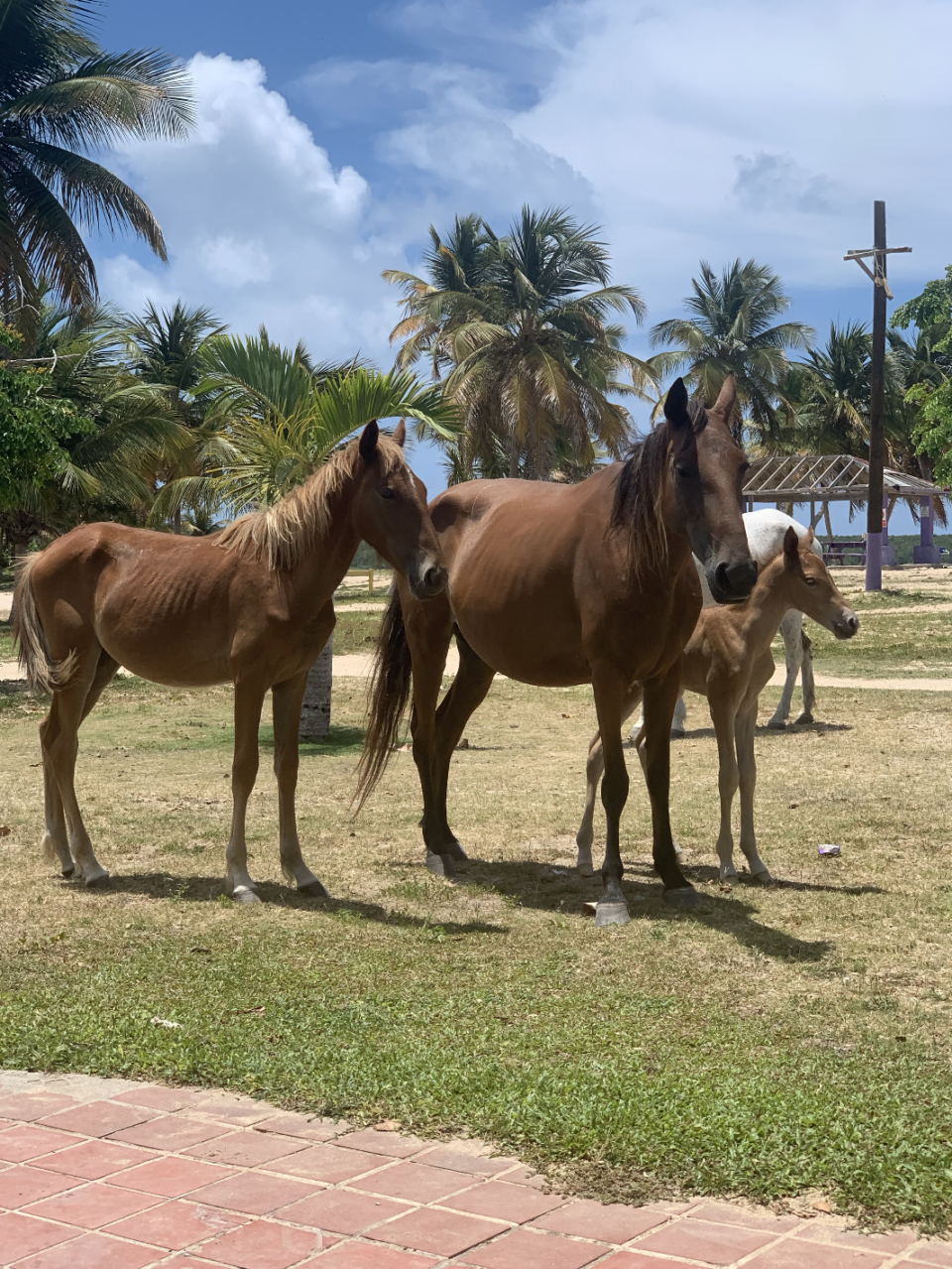 More things to do
I didn't get the chance to check these out, but people also recommended:
Pork Highway/La Ruta del Lechón – If you're a meat-loving foodie, Pork Highway is filled with slow-roasted pigs and traditional Puerto Rican dishes.
Ziplining – Toroverde is a massive adventure park in the mountains of Puerto Rico. Choose from a bunch of ziplining experiences, including their Zipline + Beast + Toro Roller, which includes obstacles and climbing towers.
Diving – Mona Island is one of the best dive sites in Puerto Rico. You can also check out this list of top dive spots in Puerto Rico. 
Hiking – There are plenty of trails scattered around Puerto Rico. Aside from the trails at El Yunque, you can also check out Parque Nacional de las Cavernas del Río Camuy and Guajataca Forest Reserve.
A bunch of other beaches including Condado, Tortuga, and Jobos beaches.
Hot Spots! EAT/DRINK/PARTY
When the kiddos went to sleep it was time for mamma to play. Me I am mamma.
La Factoria
148 Calle San Sebastián, San Juan
LOVED this speakeasy spot. There are no signs for this bar, but once you walk in there are back rooms where you can explore. One room where you can sit at the bar and enjoy a delicious drink menu and smoke snacks, if you keep going to the back room, you will find people dancing in a dark lit room. Was like a movie tbh.
La Placita
Is known as the nightlife hub in San Juan. There are tons of bars, restaurants and clubs to check out! I had a blast dancing it up with my new PR friends in this area. It was insanely crowded!!
Barrachina- The birth place of the Pina Colada
As soon as we arrived to Old San Juan, I had to check out this place. This is a tourist trap for sure, but I love me some Pina Colada's! Their Mofongo was also incredible.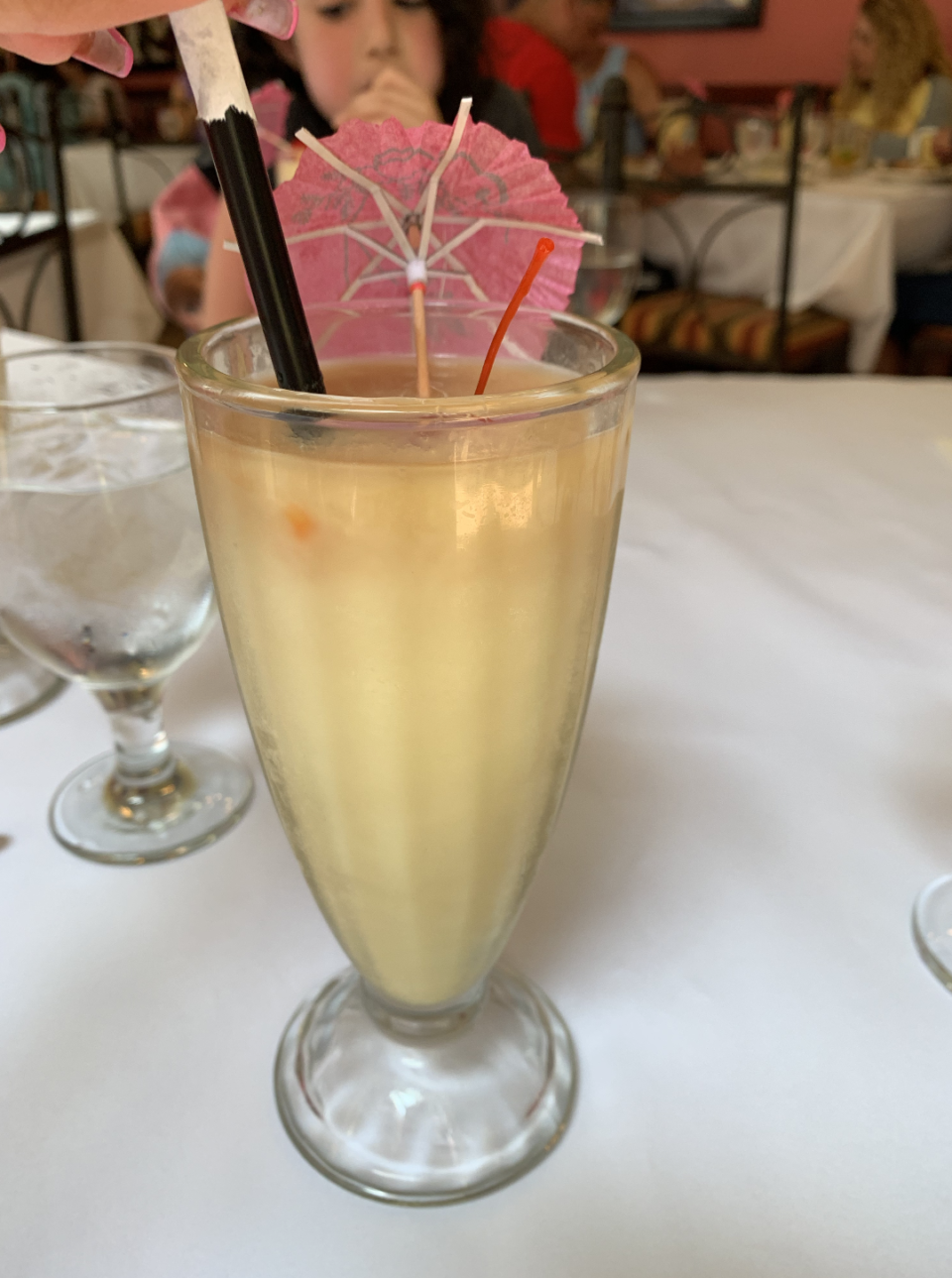 A few of our readers recommended we try this spot for brunch and it was so good we went their twice!! All their dishes are massive and we recommend sharing!! So yummy. The decor is also extremely IG worthy!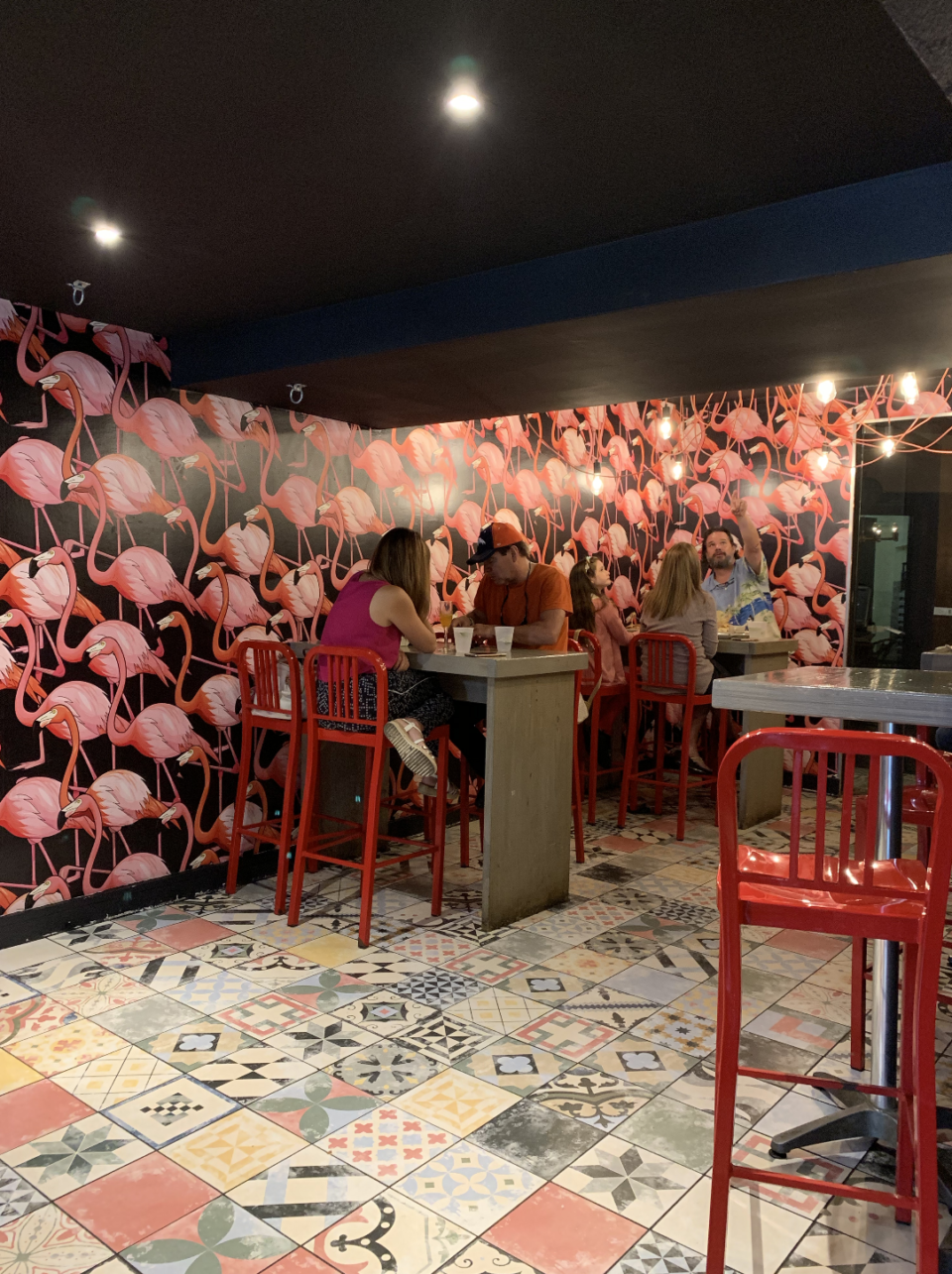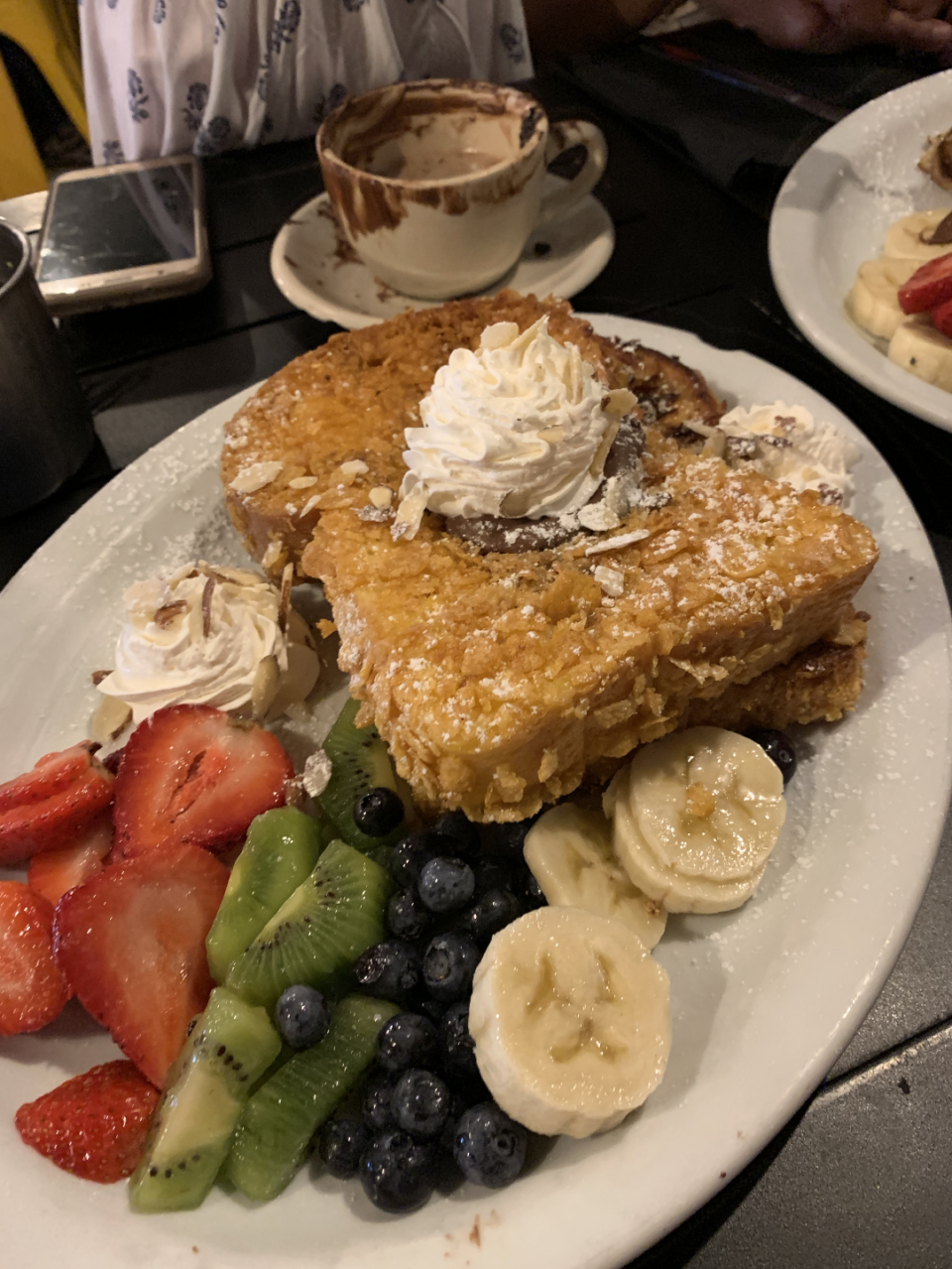 Until the next time Puerto Rico! WEPA!
Where to next?