We are now in July, and as things are re-opening but cases still popping up all over the state, it's crazy to think about the last few months. I don't even really know where to begin.
On March 14th, Jersey City shut down after cases of COVID19 started growing. We all went into Quarantine. Things were crazy. Within a week our whole lives changed forever. We tried our hardest to stay focused and found ourselves working 15 hour per day glued to the news and our phones and providing up-to the minute updates to our followers and readers. Between caring for my daughter, running the website and dealing with the intense anxiety of this unknown virus I almost lost my mind.
I felt like I needed to help more.
My friend Bryan owns a production company and he reached out asking if I knew of hospitals or organizations that needed food. I started sending him contacts. On a Sunday a week after the shut down, we talked and tried to figure out how we could join forces and help the community.
The JC Relief Effort. I said "Let's start a GoFundmMe, raise money, use the money to buy food and supplies from local businesses who are hurting from the shut down and donate to hospitals, shelters etc"- Bryan said "let's do it"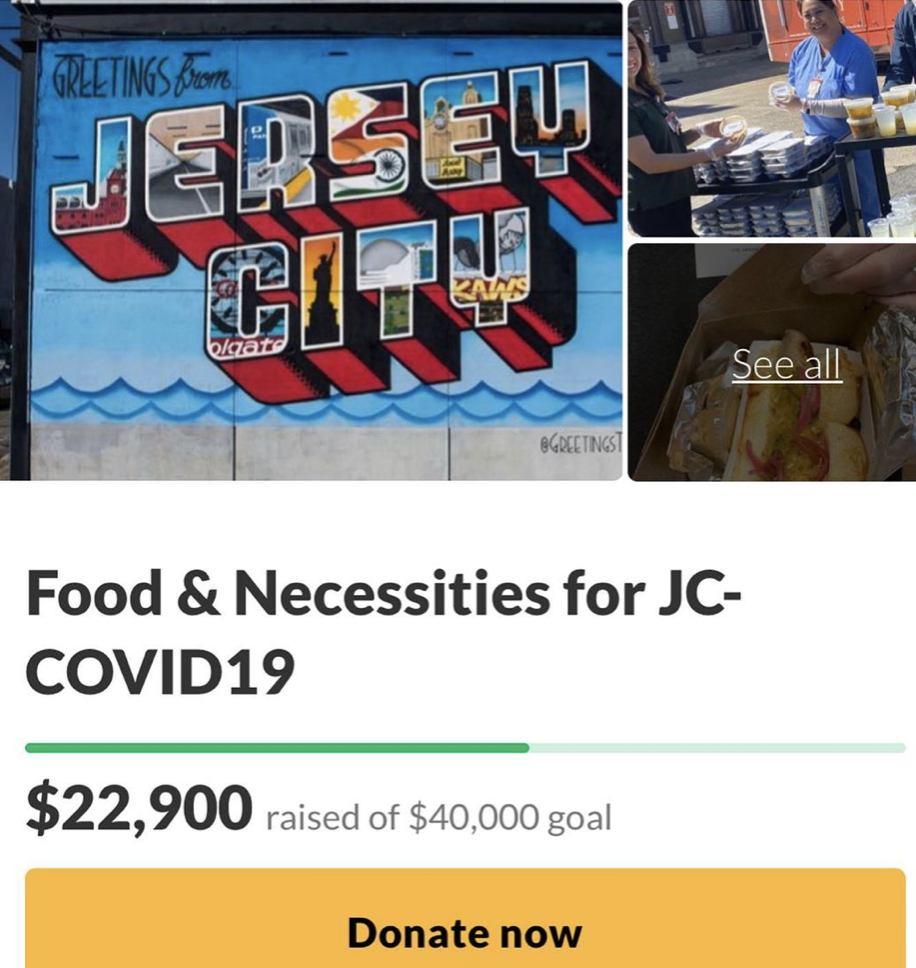 Within minutes of launching the GoFundMe site and sharing it on social media, we raised over a thousand dollars. In less than a two months we raised over 36K. This was all without any large corporate donations, press mentions, or even any sort of recognition from the people who run this town. Grassroots AF.
The next day I realized that I needed help, there was no way I would be able to run this by myself. I posted it on my Instagram stories that I was looking for volunteers.
The JC Relief Squad was born.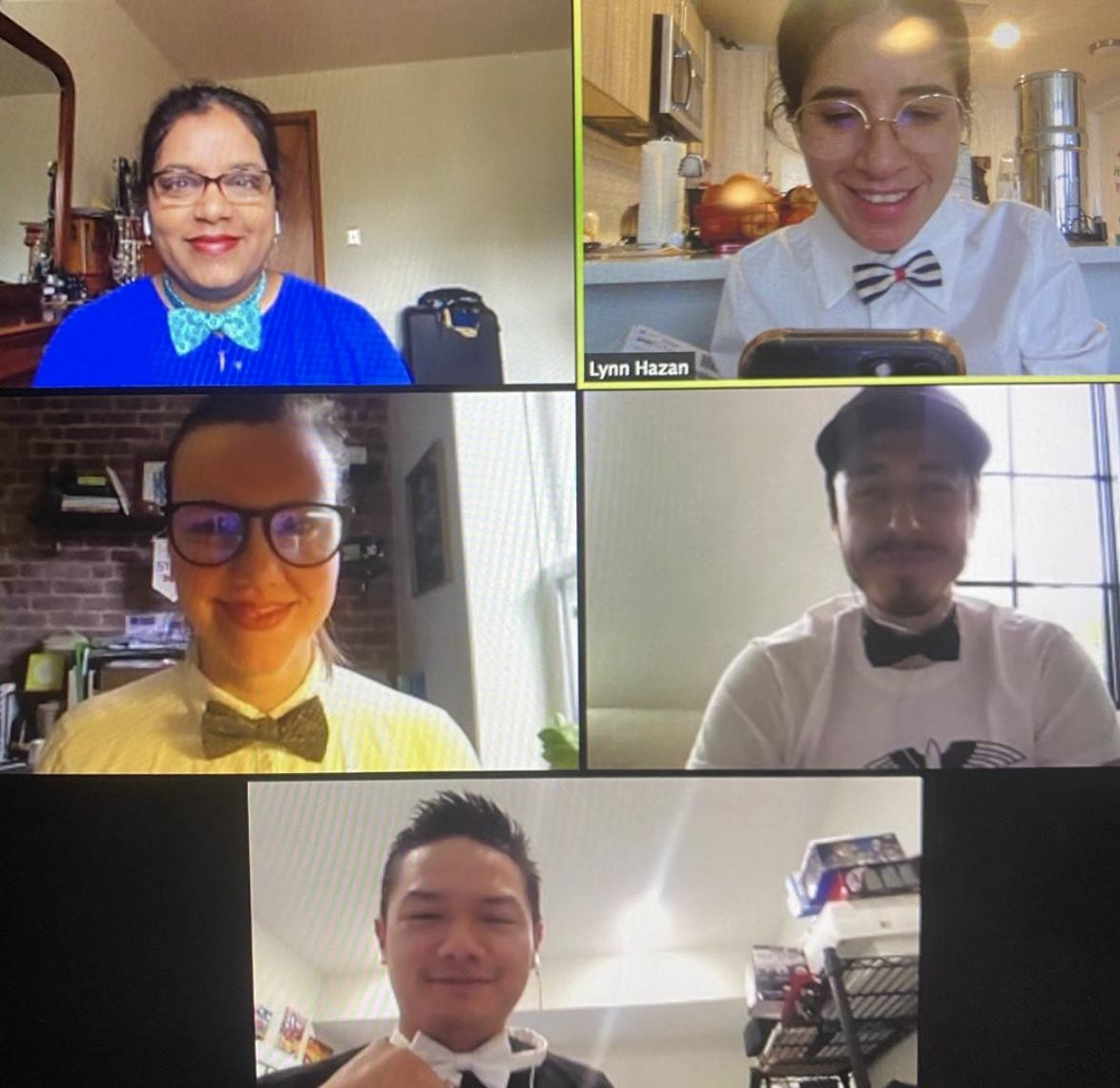 Samantha Flint messaged saying she was unemployed and very organized and good with spreadsheets. I emailed her back and said "Perfect, you're now our Project Manager".  Samantha has been the leader in all of this, organizing all our daily calls, spreadsheets, daily itineraries and more. This wouldn't have been successful without her, she's a saint.
The work began. Every single day for 3 months we delivered food and supplies to  hospitals, shelters, food pantries, police precincts, families in need. At one point when there was a supply of PPE I found myself approving purchases of masks for $7000. I remember looking at the purchase order and saying to myself "What the fuck is happening, what happened to writing about burgers and sex?".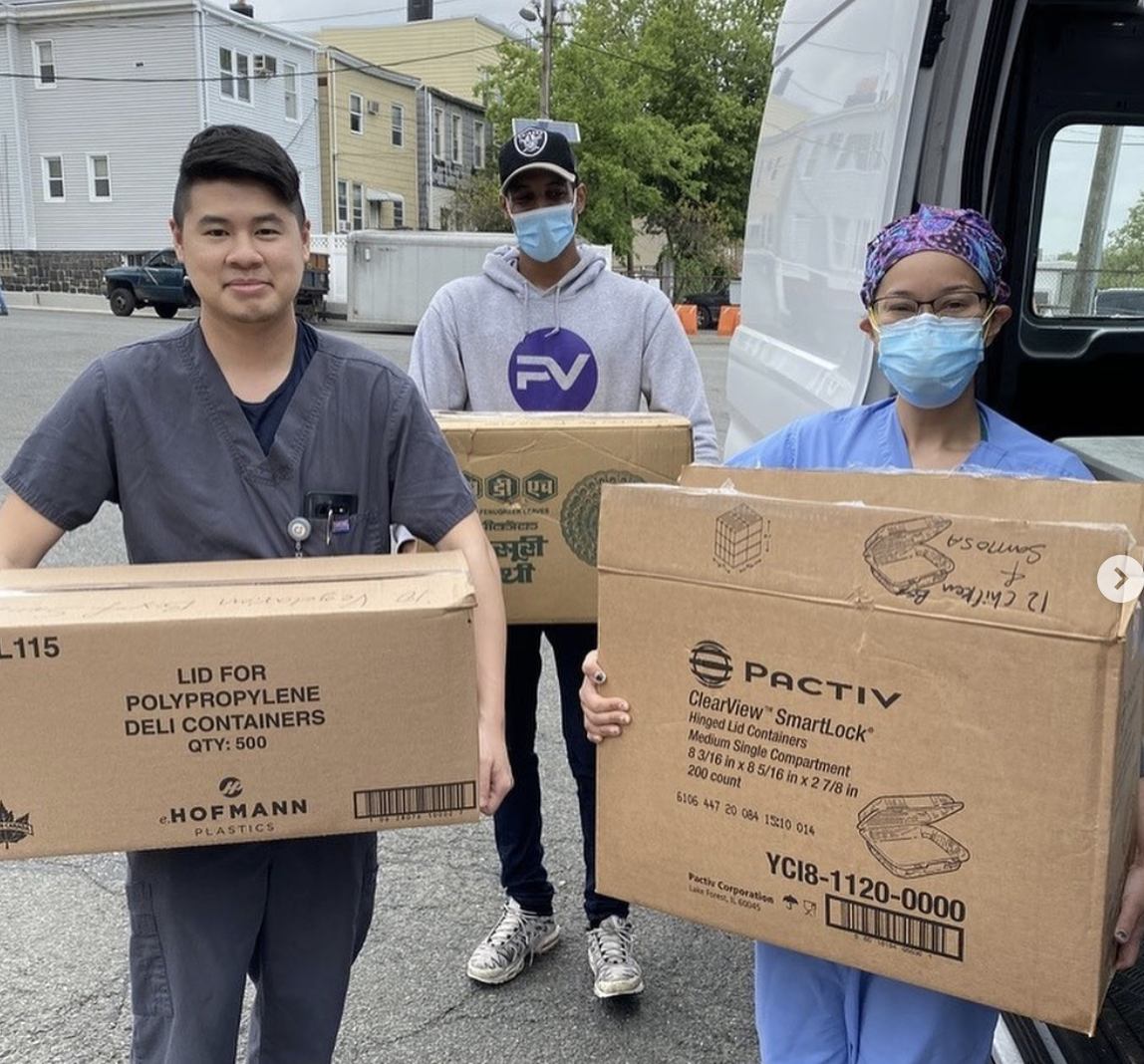 Since then the JC Relief Squad has delivered over 3500 Meals from 37 local restaurants to over 18 unique organizations, 3800 Masks, Hand Sanitizers in bulk, cleaning products, 2000 Socks, Hair products, clothes… so much I can't even remember.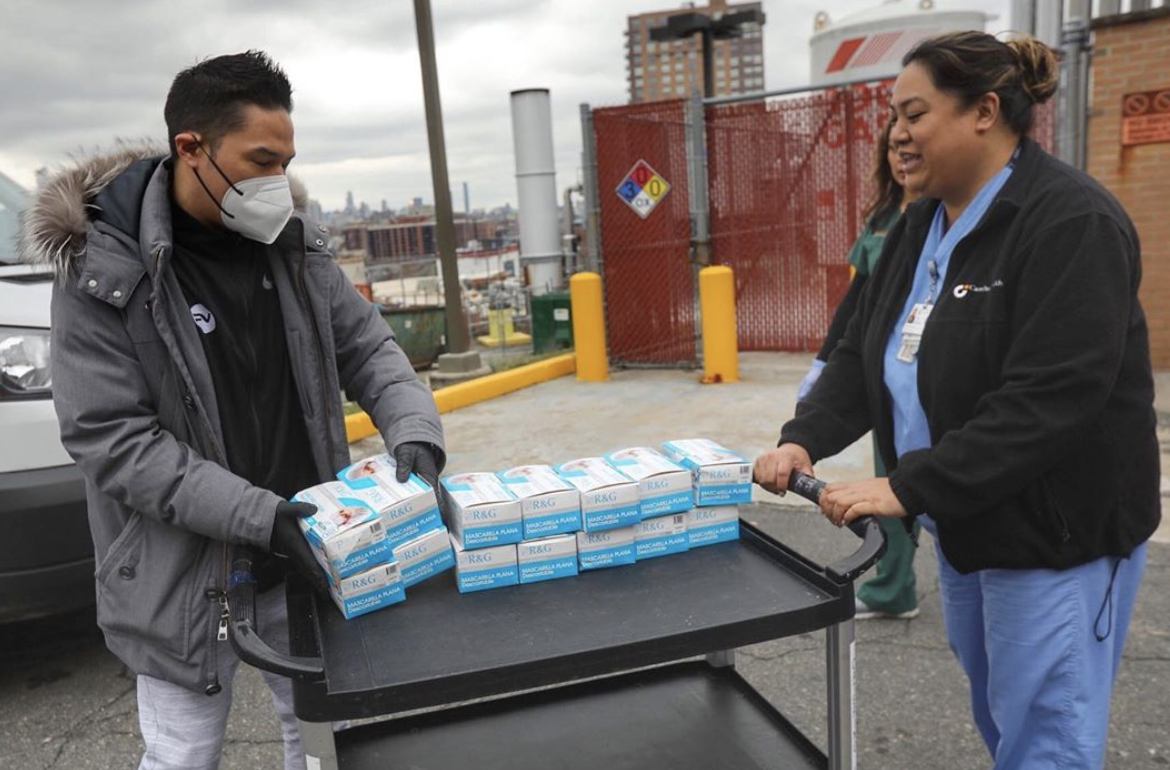 It was the most incredibly gratifying thing we could have done during this time, something I will never forget. The love from the community was nothing but astounding. I am so thankful to everyone who donated, volunteered, liked, shared, fundraised and supported this city wide initiative that literally SAVED lives, FED people and helped the community.
Meet the JC Relief Squad
The following team members are all volunteers who participated in organizing the pick ups and drop offs, as well as anticipating needs from various organizations:
Bryan Kuan-Co Founder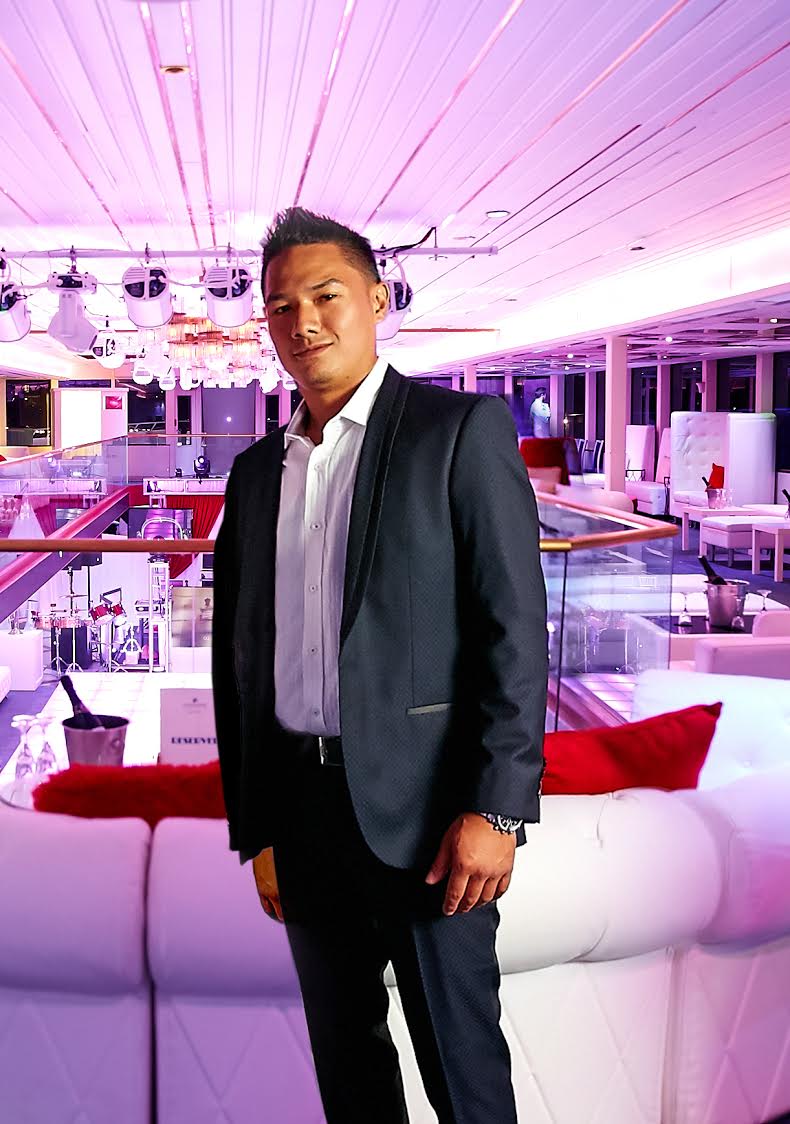 Bryan Kuan (Founder & Creative Director), has been part of the hospitality and event industry since a very young age. Coming from a proud family of hospitality professionals and culinary specialists, Bryan has parlayed his inherent skill-set of catering to guests and clients to serve the event and entertainment world.
Bryan has produced events for several high-profile clients, Fortune 500 companies, hotels, restaurants, and event-planners. Finding the creative value and unique identity of an event is what Bryan strives for. He has a focus in breaking the mold of traditional entertainment into contemporary events with a modern perspective, yet he also understands the logistics and details needed to make any production successful. Bryan goes above and beyond while consistently respecting the priorities, creative inspirations, and direction his clients, venues, and event partners have.
Producing a seamless event timeline is where Bryan will truly show his value. Approaching each production as if it were his own, he ensures that no stress or complication ever reaches his guests, clients, sponsors, etc. The simple philosophy of "find a job that you love, and you won't ever work a day in your life" is a staple that Bryan has lived by and can confidently say has served him well in business and life.
Samantha Flint- Project Manager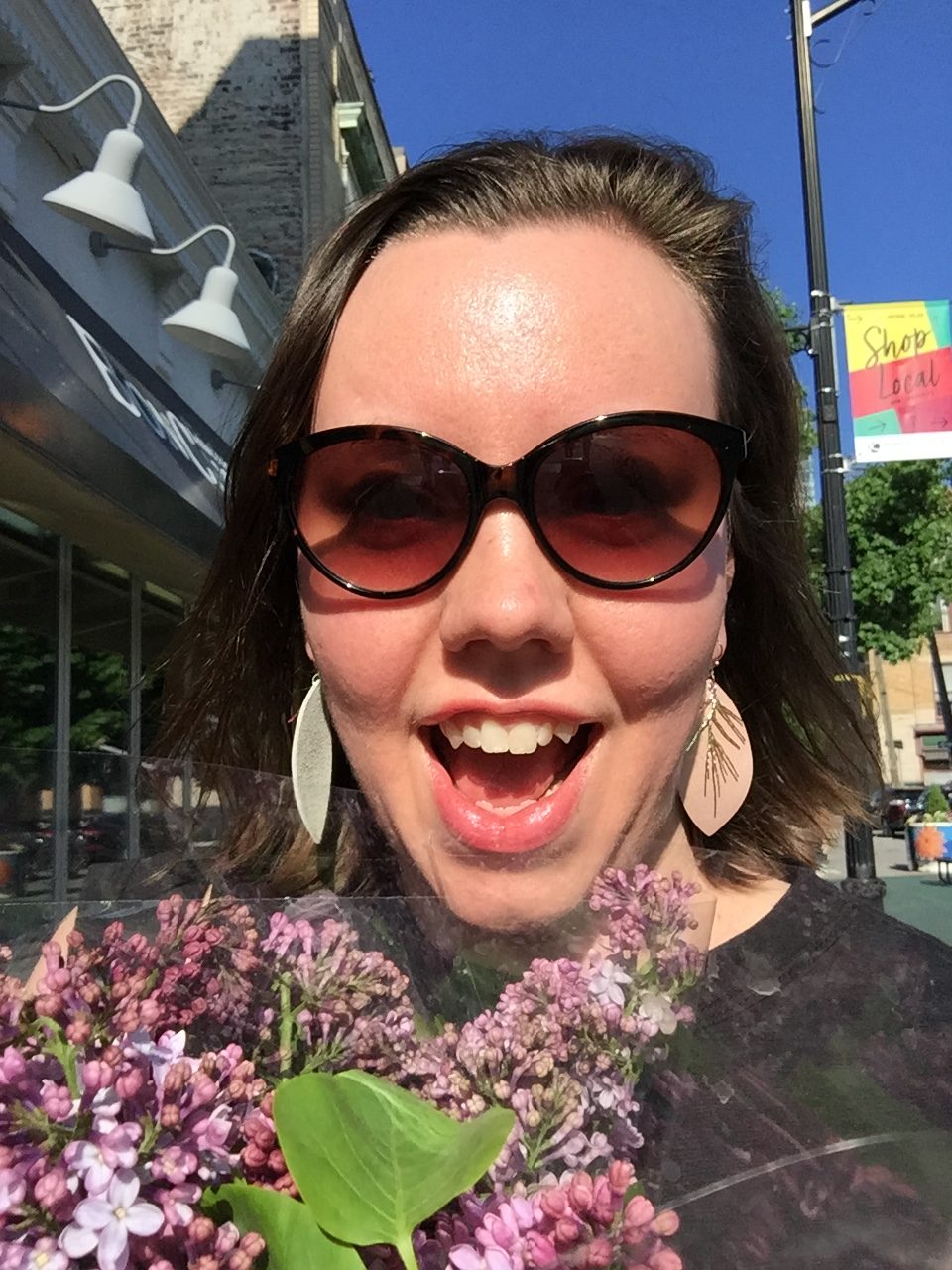 My name is Samantha and I am the Relief Squad's Project Manager. After living in Queens for several years and a brief stint in the suburbs of NJ, I moved to downtown Jersey City in the spring of 2017 and finally felt home. I am a freelance theatrical stage manager, so when live performance spaces were shut down I found myself unemployed- I had a lot of time and not much to do. One quick response to one of Lynn's Instagram story slides, and here we are two months later! I'm grateful for all of the support that we've received so far, and I'm so lucky to have met my incredible fellow Squad members and all the community leaders I've had the privilege of partnering with. Thank you to all the essential workers, it is our honor to support you.
My top 5 local businesses that I couldn't live without: Love Locked, P&K, Van Hook, PostNet & Salvation Wellness
Kim Martin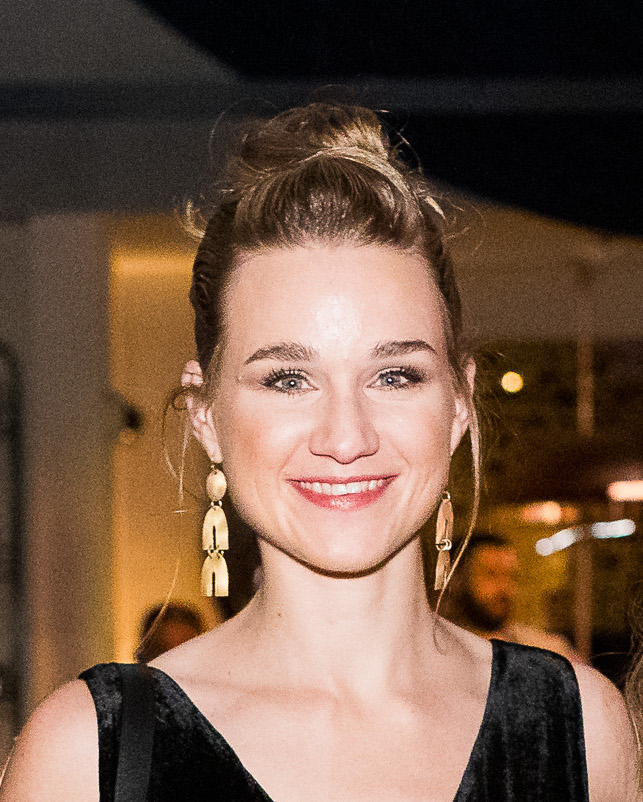 Hello, my name is Kim. Here I am pictured from back when The Hair Room could help me with hair and makeup. I've lived in Jersey City since 2017, and up until March you may have seen me around town with the Jersey City Runners.
I am lucky to be able to work from home, so am extremely proud of the rest of the JC Relief Squad who very quickly become full-time fundraisers, organizers, and activists – while I help with what I can outside of work. Thank you to all of our local frontline and essential workers and Jersey City businesses!
Quarantine favorite local businesses: Jane Do & ModCup
Jayashri Vemuri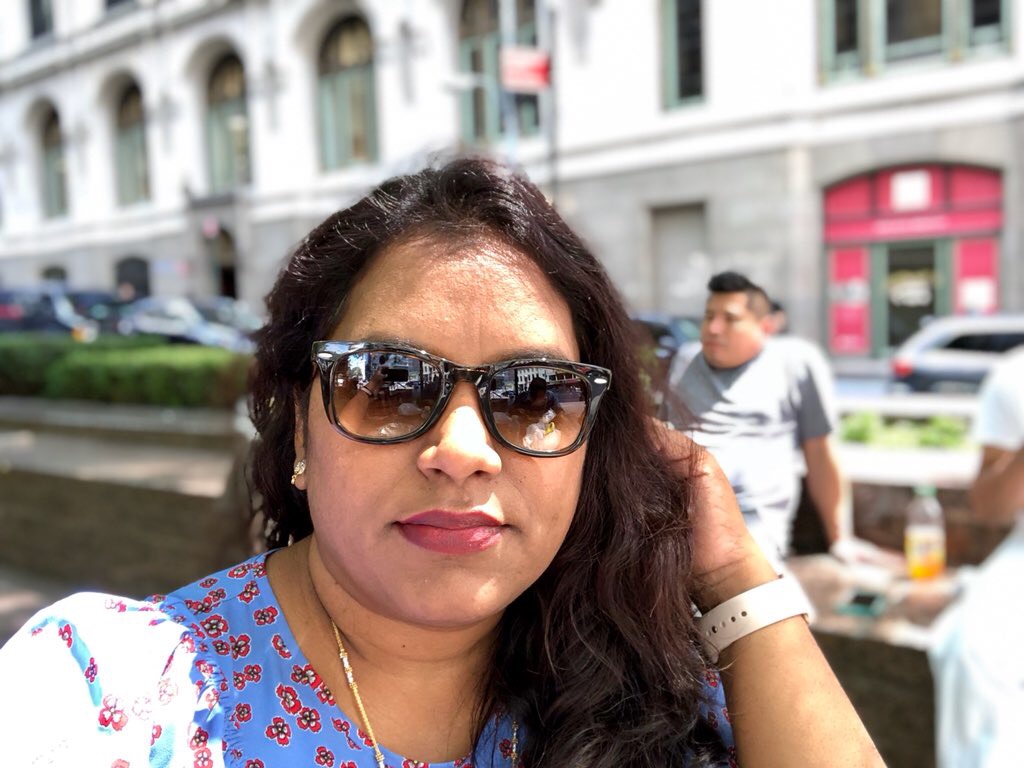 My name is Jaya and I am a proud Jersey City resident, lived here since 2007. My most favorite thing to do in JC is to walk around and explore, I work in JC downtown so I get to walk around everyday, well at least till recent past.
In this Covid-10 era I am staying home, continue to do my day job, be there with my family and also be part of the JC Relief Squad. I am thankful to be part of this squad, we are raising funds, feeding our essential workers and in the process helping local businesses. Today I heard that Ani Ramen is reopening, I cannot wait to dig into a Ramen bowl.
Quarantine Local Business: Ani Ramen, Rasoi, Amiya, Hidden Grounds coffee.
Thanks to all the essential workers, my fellow squad members and all the teachers.
Saquan
Last but not least! Saquan our wonderful driver who every day risked his life to deliver all the goods to all our local organizations. He is the best and we love him very much.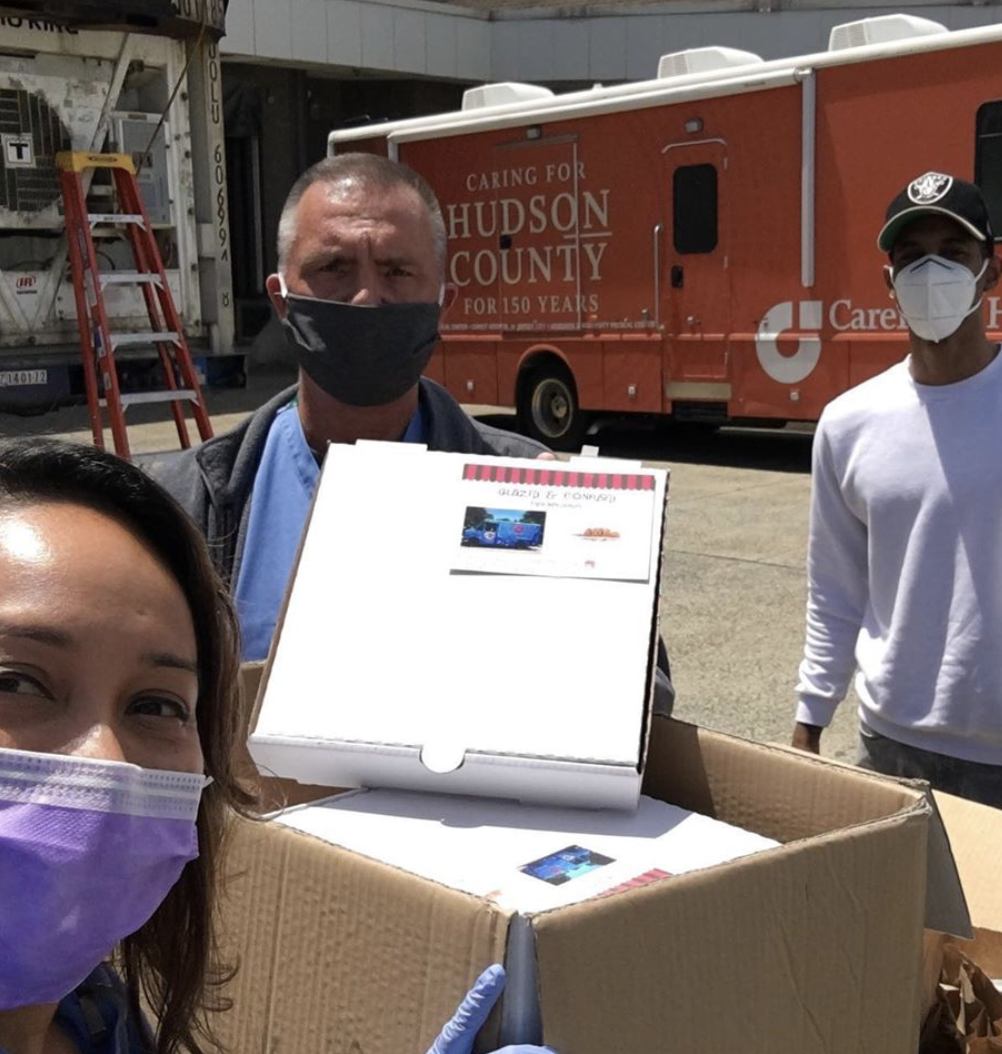 Money Spent
We raised $ 36,325.00 and spent $34,362.53. NUTS. 
What's Next?
Our efforts have taken a back seat for the last few weeks as things are re-opening and well we are pretty much out of money. We have been doing one off deliveries when local organizations need anything and are still here to help anyone in need of food, resources and supplies. All of us on the squad are now focusing on rebuilding our lives post-lockdown but will always be here to help if anyone needs us. This is not the end of the road just a little hiatus.
Good Deeds
Special thanks to these local food spots for working with us and donating food/drink : Modcup, Courtyard Marriott, Lokal, Hamilton Pork, Jersey Mike's, El Gordo, Griot Cafe, Tony Baloneys. The Grind, Diesel and Duke, Casa Cubana, Wurstbar , Hamilton Inn, O'bagels, Hybrid Cafe, Marha's, Cafe Peanut, Maggie's Farm, Delenio, Element Truffles, Jimmy John's, Health Bar Cafe, Glazed and Confused, Chavas, Cafe Esme, Amiya, Shortgain, Venti Food Truck, Jam Cakery, Graze and Braise.
Special Thanks:
Dream But Don't Sleep, Nabil, Katie Cadamatre, JC Music Scene, Laura Hipfit, Park and Shore, Bombas socks, Lakoet Salon, Spesh Salon, Shawn Engel, Last Place Winners and Heights Ortho.