It's official friends, Newark Ave officially became a pedestrian plaza as of yesterday. The block going from Grove to Erie will be closed to all road traffic FOREVER, all day, everyday!
I went to check it out yesterday and noticed that people who were walking on Newark Ave seemed a little confused, and this morning a few people at my gym asked me if it was just a one time thing…So it is my duty to let all my wonderful readers know about this wonderful news! It's a game changer for the downtown area.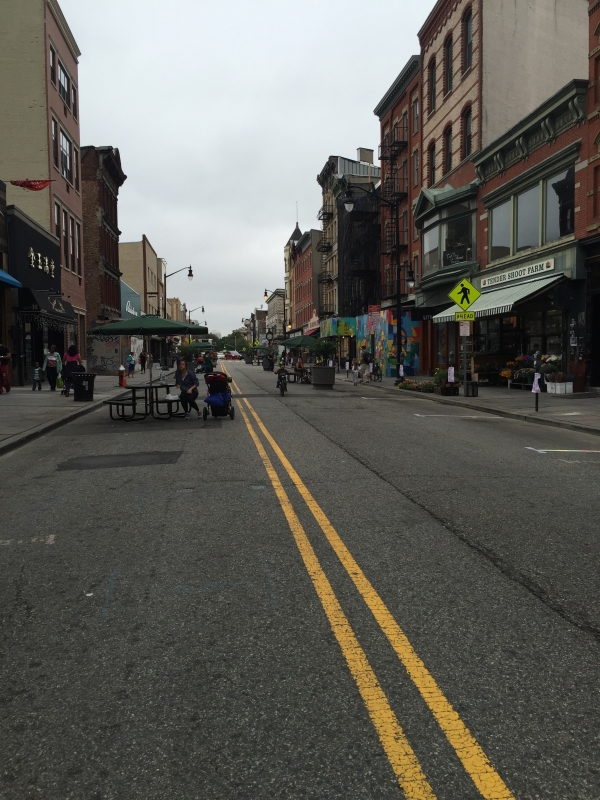 I reached out to Mayor Steven Fulop to get the scoop about the Newark Ave pedestrian plaza and he said "They are painting the street on Saturday… working on getting some street art…. expanding the seating options…getting a landscaper… It will get really good and it is permanent".
Exciting stuff!!
Yesterday when I walked by they set up a huge bouncy castle and the kids were having a blast! (this will not be up everyday though). That being said there will be different "activities" planned throughout the summer on the plaza, as soon as I know more I will update you all!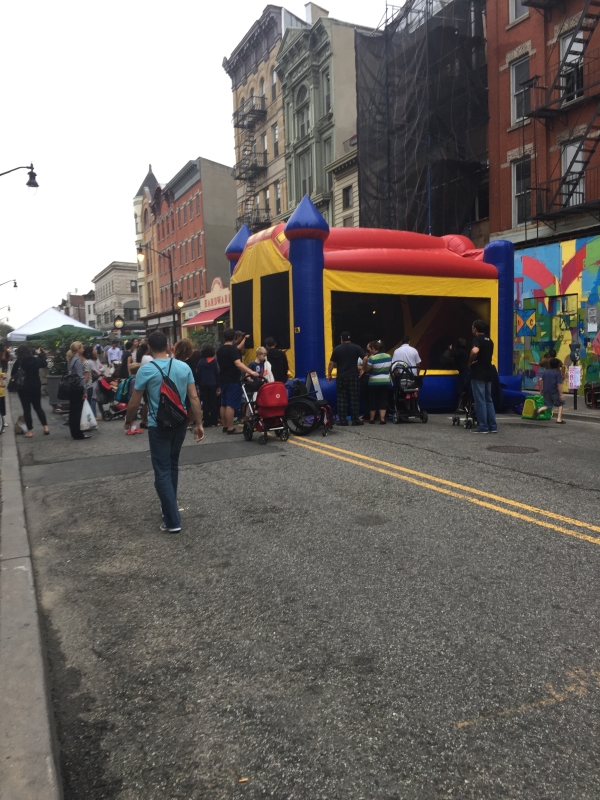 I am pretty sure all the restaurants now are going to expand on their outdoor seating options, which also means less waiting time! #winning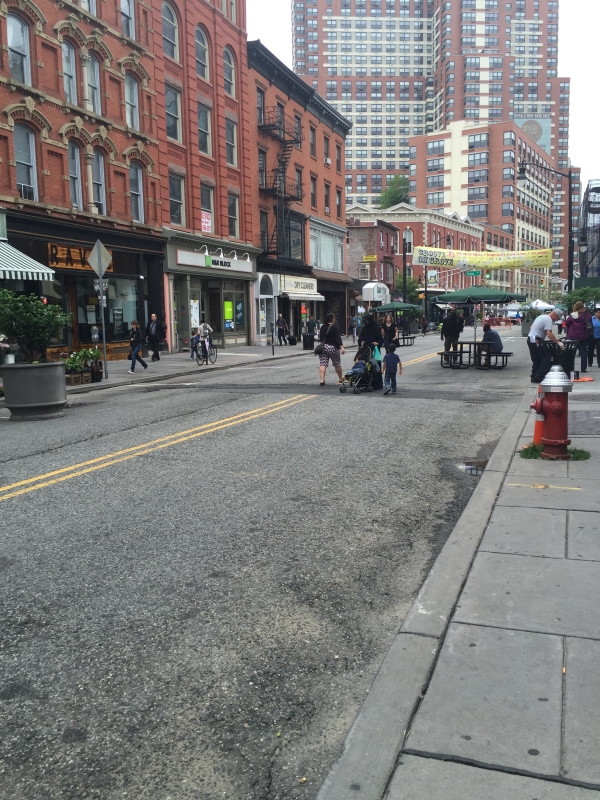 Last year I remember going to Roman Nose for a family dinner (during the time the pedestrian plaza was open) we sat outside and enjoyed a nice bottle of wine while mini-chicpea made new friends on the plaza. I felt like I was in Europe!
Newark Ave. Pedestrian Plaza = ChicpeaJC's new favorite hangout spot.