We've been venturing to NYC in the last few weeks as an attempt to "travel" and explore. We've had the pleasure of enjoying a few outdoor spots safely (post coming soon). I did drive in to the city as to avoid using public transportation. Parking is a breeze. But NYC is very different now.
If you find yourself wanting to leave Hudson County for a day and want to head into Manhattan, it's important to know what is open to the public. Masks are expected to be worn, especially in spaces where maintaining a 6-ft distance is difficult.
New York City is currently in Phase 3 of the New York reopening process while the rest of the state is in Phase 4. Here's what to expect:
What's Open?
Personal care
Personal care businesses include:
Nail salons
Hair salons and barber shops
Tattoo shops
Massage parlors
Tanning salons
Spas
Outdoor recreation
This includes outdoor sports like basketball and tennis. Dog runs are also open.
Outdoor dining
Outdoor dining is allowed in New York City through curbside seating spaces, converted parking areas, and closed streets.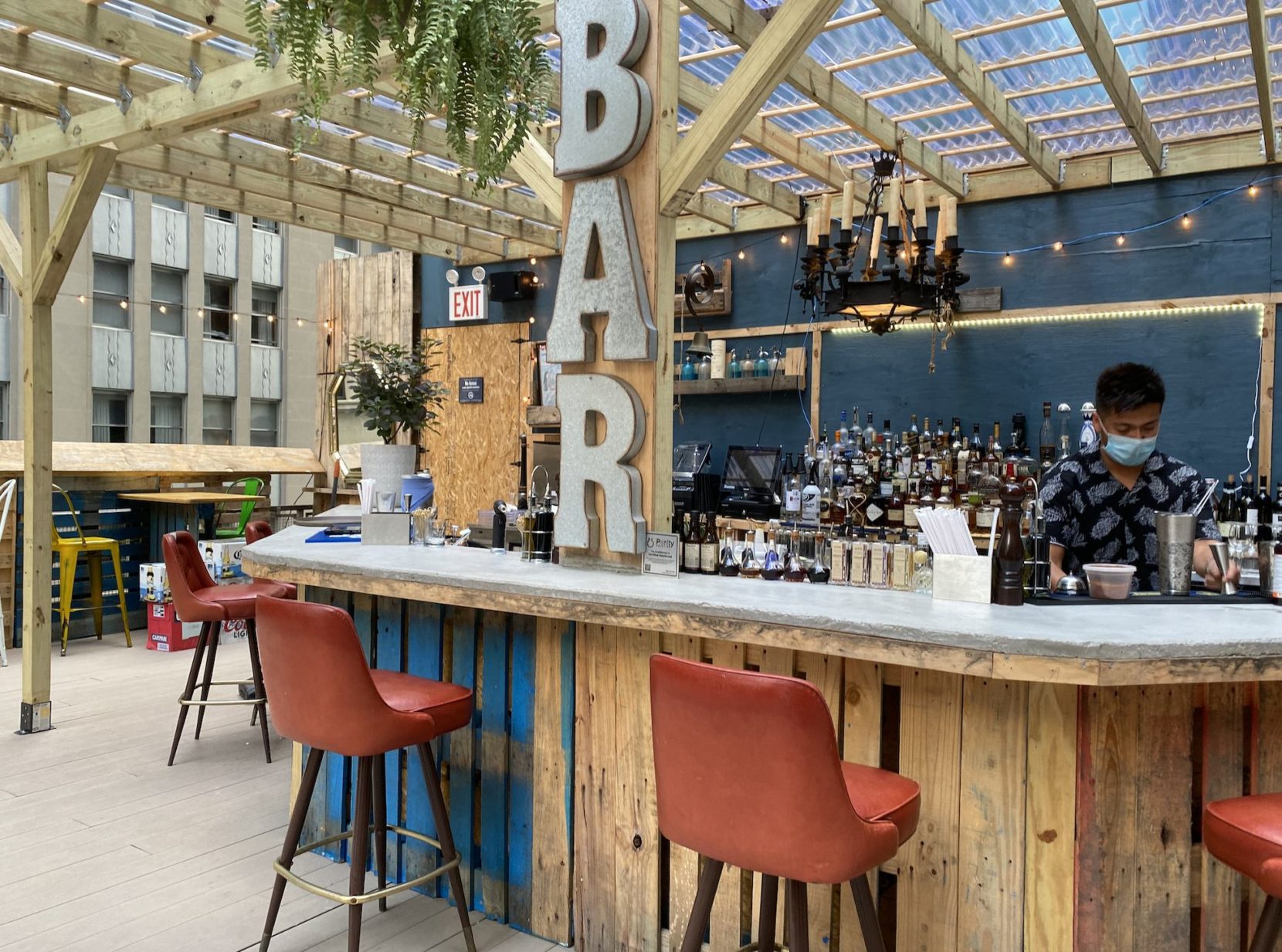 Interested in outdoor dining? Here are some helpful lists of spots open with outdoor seating:
Beaches
New York City beaches are open for swimming. This includes:
Brighton Beach
Cedar Grove
Coney Island
Manhattan Beach
Orchard Beach
Rockaway Beach
Midland Beach
South Beach
Wolfe's Pond
Essential and in-store retail
In-person shopping is now allowed at retail stores with capacity limitations.
For a full list of industries open, check out the NY Forward website and the NY Mag article highlighting what's opening in each phase.
What's Not Open?
Subways, from 1AM to 5AM for cleaning
Shopping malls
Indoor restaurant and bar service
Large gathering/event venues
This includes concert venues, halls, and theaters.
Gyms and fitness centers
Indoor movie theaters
Drive-in theaters are still up and running.
Places of public amusement
This includes:
Amusement/theme parks
Zoos
Aquariums
Carnivals and fairs
Water parks
Arcades
Bowling alleys