This year, New Jersey residents are voting on the legalization of recreational marijuana, allowing anyone age 21 or older to purchase, grow, and sell cannabis in the state. While medical marijuana is current legal, recreational availability would provide more accessibility to residents in the state. If you're still on the fence about voting Yes to the public questions on the ballot regarding the legalization of weed, consider the benefits and social effects such an amendment could have.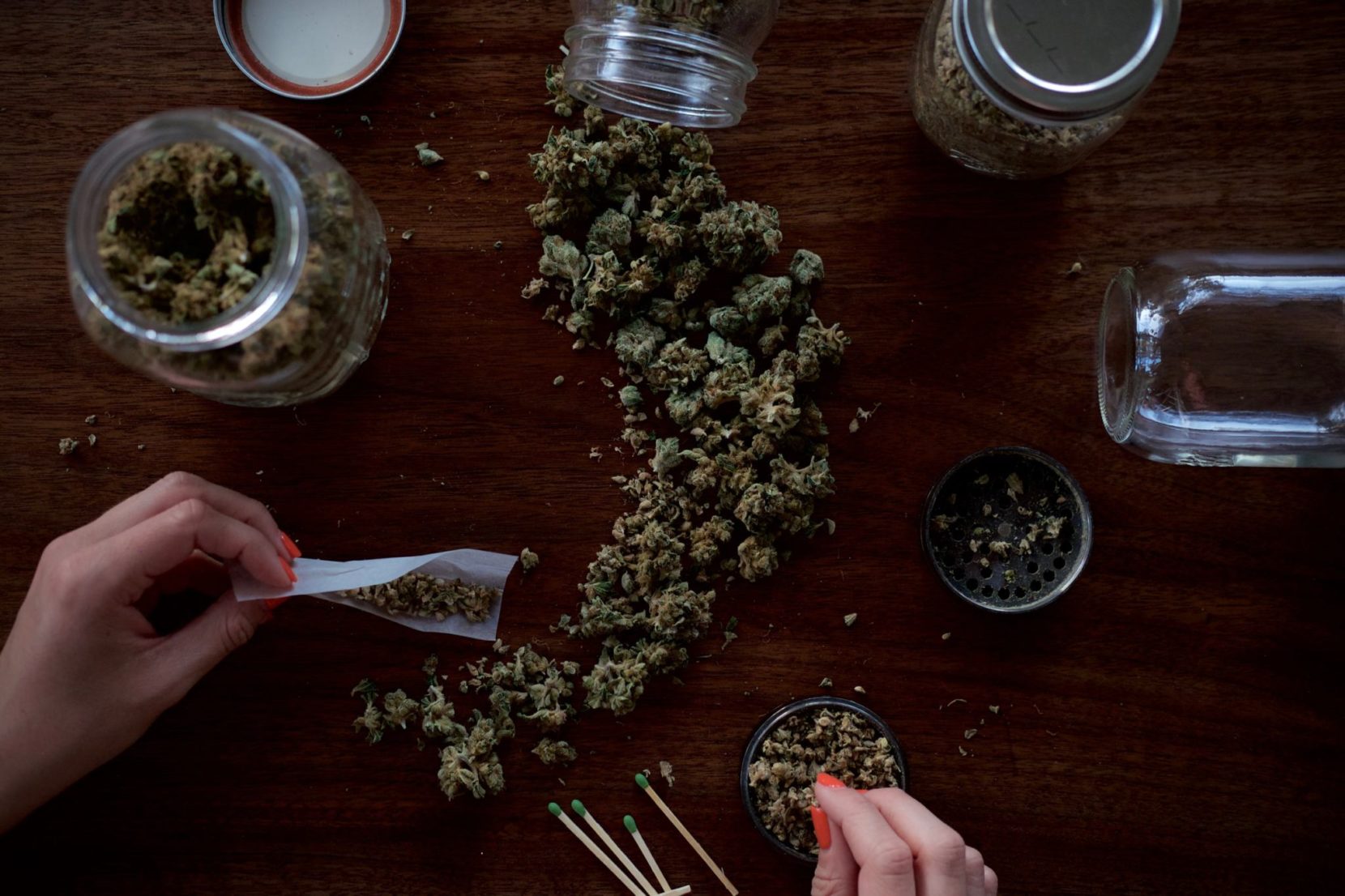 ---
Health and wellness benefits
Marijuana – particularly its THC and CBD compounds – have been found to reduce nausea, decrease inflammation, and even control epileptic seizures. CBD has become increasingly available in Hudson County, with products available at several stores in the area to help with anything from sleep to joint pain. If recreationally available, the benefits would be felt by anyone who decides they'd like to consume or at least try marijuana-based products.
Increased accessibility
At the moment, marijuana is only legally allowed to be purchased with a prescription. Under current laws, an individual must go to a physician, get diagnosed with a qualifying medical condition, and register for the New Jersey Medical Marijuana Program (a $100 fee). This can be quite a difficult process, especially for individuals who do not have health care or cannot afford to pay for medical fees along with the registration fee. If recreational marijuana is legalized, there is a greater chance of accessibility for individuals who use weed for depression, anxiety, body pain, etc.
Less harm than alcohol or cigarettes
Let's face facts – alcohol and cigarettes are legal to consume and purchase in the country, yet are linked to liver failure, lung disease, heart disease, and several other life-threatening and health-complicating conditions. According to the National Institute on Alcohol Abuse and Alcoholism, approximately 88,000 people die from alcohol-related causes per year. By comparison, there are no reports of deaths caused solely by marijuana use.
Decriminalization
To decriminalize the possession of weed is to protect black and brown communities from being targeted for possession. It's a matter of social justice.
New Jersey's state senate introduced a decriminalization bill earlier this year that is currently not scheduled to go to vote until after the election. Nicholas Scutari of the Senate Judiciary Committee has shared that they will decide on decriminalization once voters determine the legalization of recreational weed. Vote Yes to potentially secure a bill that could prevent the disproportionate rate of arrests for small amounts of weed.
Economic growth and employment
With the legalization of recreational weed, it's no doubt that there'll be more smoke shops and dispensaries opening up in the state. Not only does this bring more money into the state, but it also provides more opportunities for employment. With more money coming into the state, the additional revenue could be used to aid community programs and social services. More individuals would also be able to grow and sell their own marijuana, furthering the income/employment opportunities in the area.