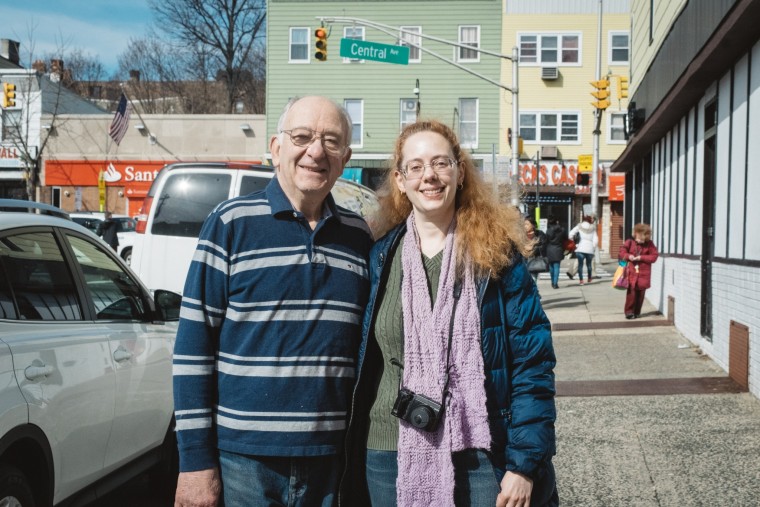 Central Avenue is my home away from home. Whenever I come to the Heights I always make sure to stop by and see what's doing on the Avenue. Some of my favorite shops are there; Sneaker Room, Faded Royalty, the Eye Create pop up shop, and Sole Dreams. I also love eating at Rumba's Cafe, La Concha, Noodlefan, Renato's, and Angel Bakery has the BEST cafe con leche. Recently, I also became obsessed with getting my nails done at the new Nail Loft.
Now it's not just about all the shops and restaurants, the avenue has this urban small town feel. Everyone is super friendly and seems to know each other, every time I walk around the avenue I get shout outs "Hey Chicpea, where you eating today?" suffice to say I love Central Avenue.
I was always curious about the people who actually live on the Avenue and what it was like, I reached out to David Diaz the Central Avenue District manager and he set up an interview with two longtime Jersey City residents; Bob Iezzi and Erin Delaney. Bob is an OG Jersey Citian, that has been living on the avenue for decades and he is also a business owner. Erin Delaney is a local photographer that I've been following for a while as she takes a lot of great Jersey City photos from food, to landscape and events, she is everywhere! Erin even took some great behind the scenes photos of my interview with Bob!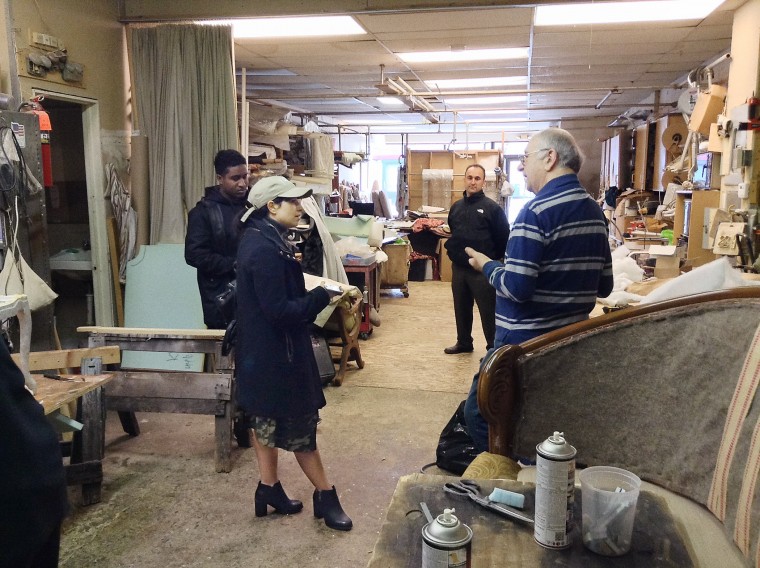 What's your name? Robert Iezzi
What do you do? Basically, I've run a business here in Jersey City for the last fifty-seven years. In 1898, Foster's Cleaning and Tailoring was established and it started out as a dry cleaning business just off the corner of Franklin Street. My family took it over in 1952 and we still have that corporation running as our parent company today although we are better known as Hudson Drapery Service.  In 1960, we moved to 248 Central Avenue from Franklin Street and we stayed there until 1995 running dry cleaning, draperies, and upholstery because that was a big building. That building was a hundred feet long so it accommodated everything. I have a son who runs a business right next door, Craft Signs, he's Robert Jr., and at that time it was a question—do we expand our business or do we put him into another business? Along came a knock on the door and it was McDonald's and they  said, "We want your corner." So I decided and we rented it to McDonalds and they stayed there for nineteen years. I brought the building we're in now and I moved my business in here.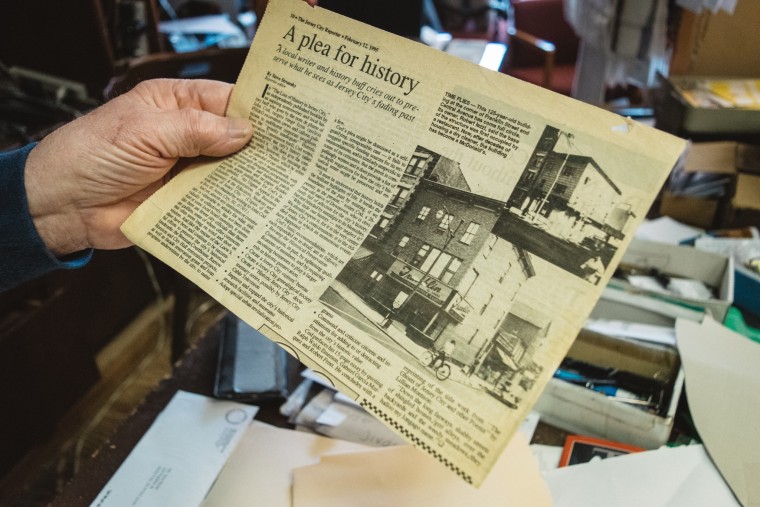 Anything you can say about living on Central Avenue and why it's so great? Everything about it is great especially that everything is within walking distance. I'm approaching eighty years old and my wife Bernadette and I live in an apartment that is about 400 square feet at the rear of our Central Avenue building and we are as happy as can be.  Instead of our home beginning and ending at the front door, we consider the entire main street part of our living space.  I'm a lifelong parishioner at St. Nicholas Church which is right down the block and across the street from the beautiful Pershing Field Park and neighboring fourteen acre reservoir.
We walk to get fresh food from the Avenue whenever we want it, and the mass transit here is incredible. I'm a big Yankee fan and getting to some of the games is important. My wife and I also enjoy the opera and fine dining in New York City so we make use of the Central Avenue bus that takes us to the Port Authority in midtown Manhattan in a matter of minutes. We haven't retired because working enables us to continue enjoying the city as often as we like. Living on Central Avenue and constantly walking has major health benefits as well. One of my tenants, Nelia Watten, first moved here to Jersey City when she was dealing with some health issues. After moving into her Central Avenue apartment she sold her car and started walking everywhere. She didn't have to force herself to get exercise because it became a practical part of her life. Today she is doing so much better health wise because of living on Central Avenue.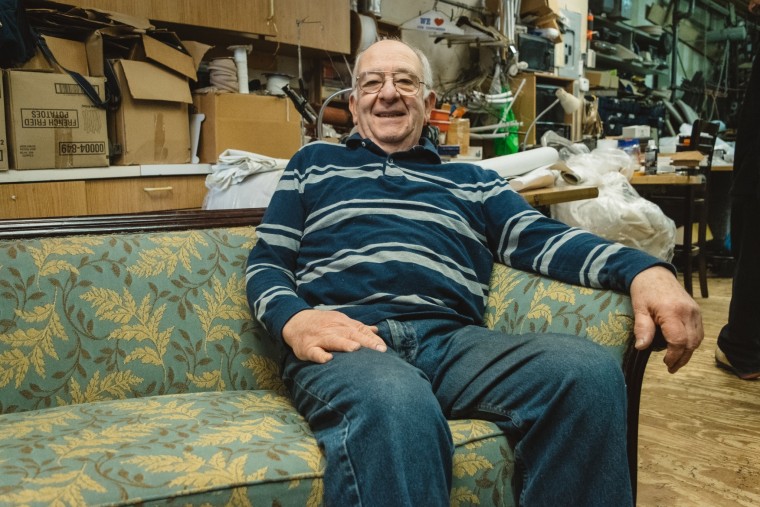 So you've been on Central Avenue for over fifty years. Were you born and raised in Jersey City? I was born six blocks away from here. I was born in a house on 266 Ogden Avenue.  I was the youngest of three children. My sister was already married, my brother was in Europe, and when my mom and dad were running this dry cleaning business.  We had this gorgeous home overlooking New York Avenue by the park. We decided if we were going to run a business on Central Avenue we'd buy  the building and live there. We renovated it totally, made it state of the art, my mother and father took the first floor, and I moved upstairs and lived there for thirteen years.
How was it growing up in Jersey City and how do you feel it's changed in the past couple of years? Growing up in Jersey City and Central Avenue was a very important part of my life. It was so instrumental in developing people. If you grew up here in the 1960s and you were successful, you'd move out. That never enticed me because I had just enjoyed being friendly with everyone on the avenue. I feel that it changed for a while and then all of a sudden I see more and more young people coming here. They're walking in with strollers, they're walking the avenue and it seems to be a whole interjection of young people mixing in with older people in the neighborhood.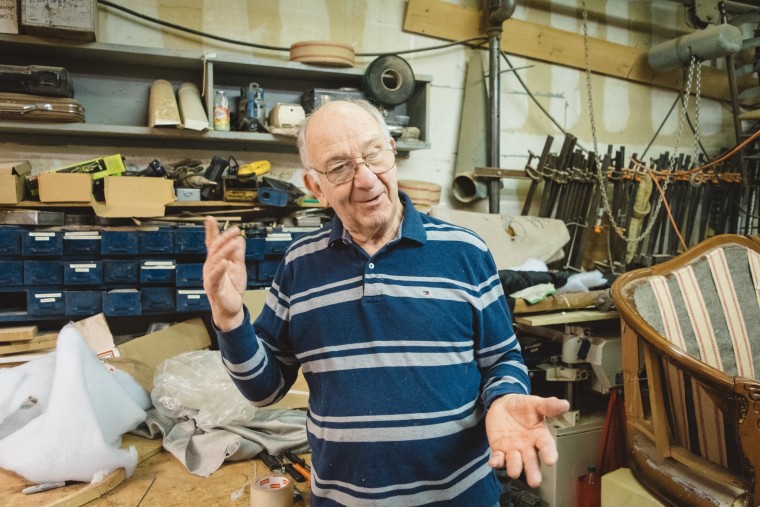 Do you have a favorite place where you like to hang out or eat? Everything, I patronize Renato's, I patronize Gino's. These customers of mine came from those places and I always go back to them, it's a thing of the neighborhood. I have four children, seven grandsons, two granddaughters, and two great grandchildren. Some now live in other parts of the country and when they come visit me in Jersey City the first thing they want to do is walk Central and eat at their favorite places like Andrea's and Rizzo's to mention a few.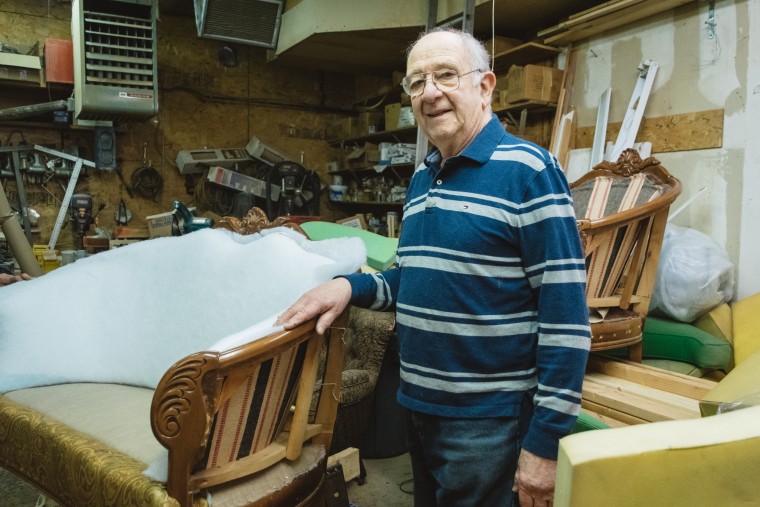 I heard there's more character, it's so much different than the Downtown area. You have everything you need here but you also have a neighborhood vibe. I don't live here and I always run into people I know and you walk into stores and everyone is so friendly and welcoming. It's just amazing. You go into Renato's Restaurant and you meet half a dozen people and before you know it you don't have time to eat. The area has changed of the type of ethnic background which is great. I'm a supporting member of the RNA group, I'm out of their district but I feel what they're doing is so important. I'm also part of the S.I.D over here. Central Avenue has a very bright future.
---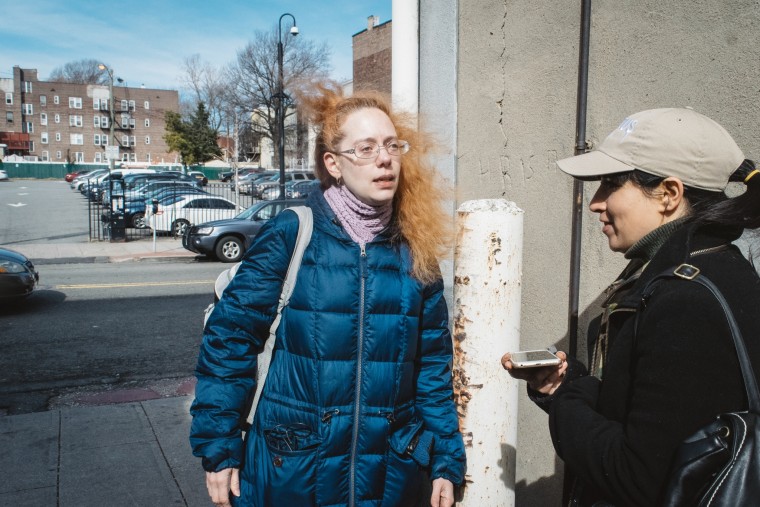 What's your name? My name is Erin Delaney.
What do you do? I am a photographer and digital artist. I've worked in Manhattan for several decades in the photo industry and now I freelance.
How long have you been living here on Central Avenue? I moved here in 1999 so its bee seventeen years.
And you live right on the Avenue? I live right on the Avenue. I am car free and mostly walk to wherever I need to go.
What do you like about it? When I was living in Manhattan, you had to have roommates and the rents were so high and all the roommates decided they were moving elsewhere. So I had a colleague who lived here in the Heights and said to come out and visit. So I found a great apartment that was less than half the price than in Manhattan and yet I can still get into Manhattan to work quicker than people who living and moving to Brooklyn. It's very convenient to get to New York and I have everything I need here. I don't have a car so for me, I can walk to the food store and carry two gallons of milk home; I want pizza a nine o'clock at night, boom it's there.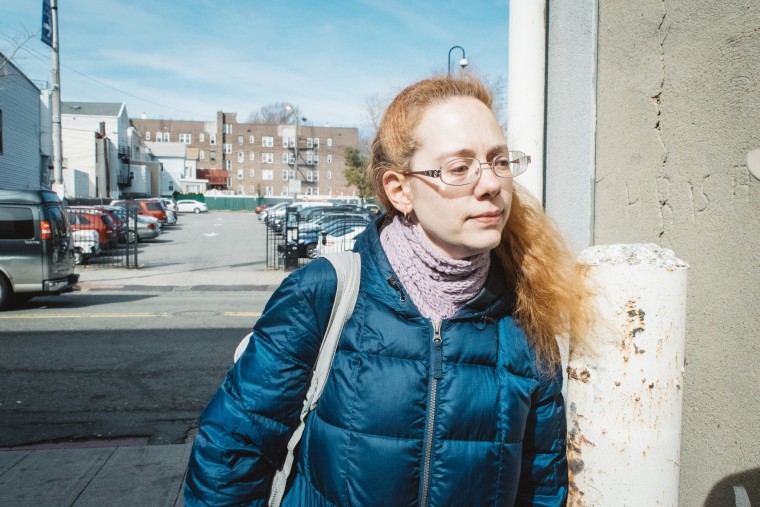 That's great, it's convenient. It is convenient and it's affordable. When I started freelancing I started looking around more what's going on here in The Heights and I started volunteering at the farmers market up here.
What are you favorite hang out spots on Central Avenue? I'm partial to Pizza Master although Rizzo's Pizza is as big as your head.
There's a lot of good pizza on the Avenue. A lot of new restaurants are moving in. I tend to be more of a casual diner but not fast food. My favorite part of Central Avenue is Pershing Field Park and the reservoir. I discovered the reservoir ten years ago and they're opening it up the nature reserve and I go in there every summer.
How do you feel Jersey City has changed in the past couple of years? I've noticed, especially on the Avenue, we're getting higher quality and a variety of stores moving in here. For me, it was meeting different people with similar interests in the community and getting out and finding things like Pershing Field Garden Friends.
Any last things you want to say about living on Central Avenue? It's cool, I love it, especially the part about being car free.
"For more information about living or shopping on Central Avenue, visit www.JCHeights.com."